It's a hard choice.
---
It's the classic face-off that has stirred debates among auto enthusiasts for generations: Mustang or Camaro? Now, Henderson Auctions is stoking the fire of this age-old rivalry by offering not one, but two iconic Indy Pace Cars for sale. Whether you're Team Mustang or pledge allegiance to the Camaro camp, this showdown promises a tantalizing choice for the discerning collector. Dive in as we explore these two automotive legends and ask the ultimate question: Which would you choose?
1979 Ford Mustang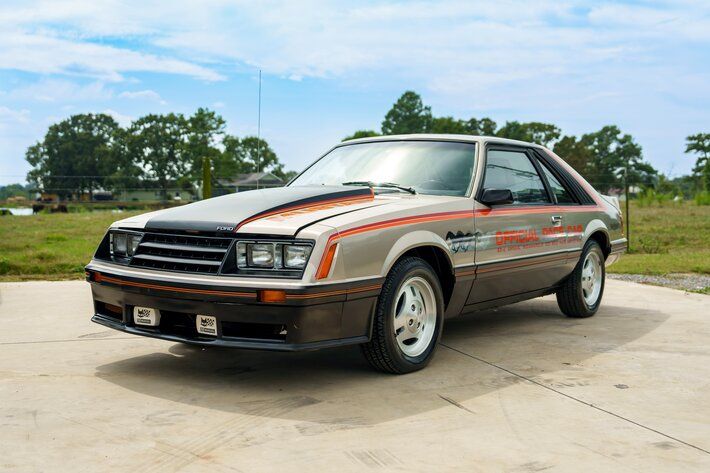 Step back in time with this 1979 Ford Mustang, a gleaming testament to when the Mustang took center stage for the second time as the pace car for the iconic Indianapolis 500. To immortalize this honor, Ford unveiled a limited series of 10,478 pace car replicas. Nestled under its hood is the turbocharged 2.3-liter four-cylinder engine, one of only 5,970 units to have this powerful heart. The car's TRX performance package showcases a penchant for handling, enriched with front and rear sway bars and unique shock valves. Dressed in a standout black and silver combo, its interior brags black Recaro seats, special "Firestone" and "Indy Replica" seatbelts, and a dash adorned with the official "Pace Car" emblem. But what sets this piece apart is its barely-touched odometer reading a mere 7,161 miles, sealing its fate as a pristine snapshot from a bygone era. Dive into the allure of VIN: 9F03W483373. See it here.
1993 Chevrolet Camaro Z/28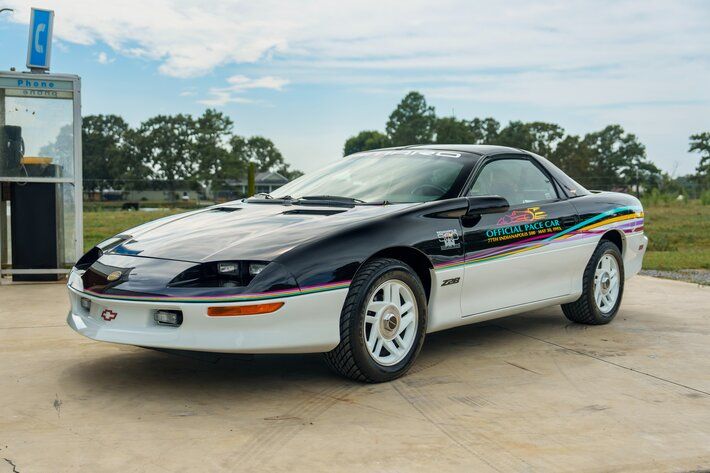 As Emerson Fittipaldi charged across the finish line during the 1993 Indianapolis 500, the vibrant 1993 Camaro pace car revved on the sidelines, its dynamic graphics echoing the fervor of the race. This wasn't just any Camaro — Chevrolet took the fervency of that day and molded it into 645 replicas, making them available for enthusiasts far and wide. Adorned in a striking black and white palette, this car is set apart by its vibrant ribbons of pink, turquoise, purple, and yellow. This playful motif extends into the interior, with the front seats proudly sporting the same eye-catching pattern. Under the hood lies a roaring 275 horsepower 5.7-liter V8 engine, flawlessly paired with a six-speed manual transmission. With an astonishing 849 miles recorded, this Camaro stands as a near-untouched tribute to the thrills of the 1993 Indy 500. A tangible slice of racing history, VIN: 2G1FP22P2P2111677 awaits its next journey. See it here.
The Henderson Auction Collector Series sale will take place at Barber Vintage Motorsports Museum located at 6030 Barber Motorsports Pkwy, Birmingham, Alabama 35094. The sale date is Saturday October, 28th. Bidding is available online and on site.
To obtain Bidder Registration credentials, please contact Kaely Scarle at 1-225-341-6895 or email Kaely at Kaely@hendersonauctions.com
If you have a vehicle to consign please reach out to Consignment Specialist Ben Hocevar at 1-225-363-8488 or email your images and information to ben@hendersonauctions.com