A lightweight roadster with a pavement-pounding 550-horsepower.
---
The old-school Cobra roadsters have a rich racing history, and stumbling across a real one for sale is like finding a needle in a haystack. Even if you do find one up for grabs, it would cost more than a pretty penny to obtain it. Backdraft Racing makes high-quality replicas of these highly desired roadsters, and they are packed with modern power. Nostalgic Motoring Ltd. is offering the opportunity to take home this stunning and brand new 1965 Backdraft Cobra RT4B.
This menacing Cobra replica is slathered in a stealthy Black Magic paint topped with Magnetic Grey stripes with a Liquid Silver outline. Breaking up the dark exterior is a contrasting red center stripe.
Powering this new Backdraft Cobra is a modern 427cui V8 engine that packs a healthy 550-horsepower. Shifting power down to the rear wheels is a 5-speed Tremec TKO 600 transmission. Even more goodies include power steering and power brakes, and a 4-wheel independent suspension derived from a BMW.
Peek inside the cockpit to an attractive leather and Alcantara interior with diamond stitching and red accents. More options include wide seats, ample leg room, power steering, carbon fiber dash, and camlock-style Sabelt seatbelts.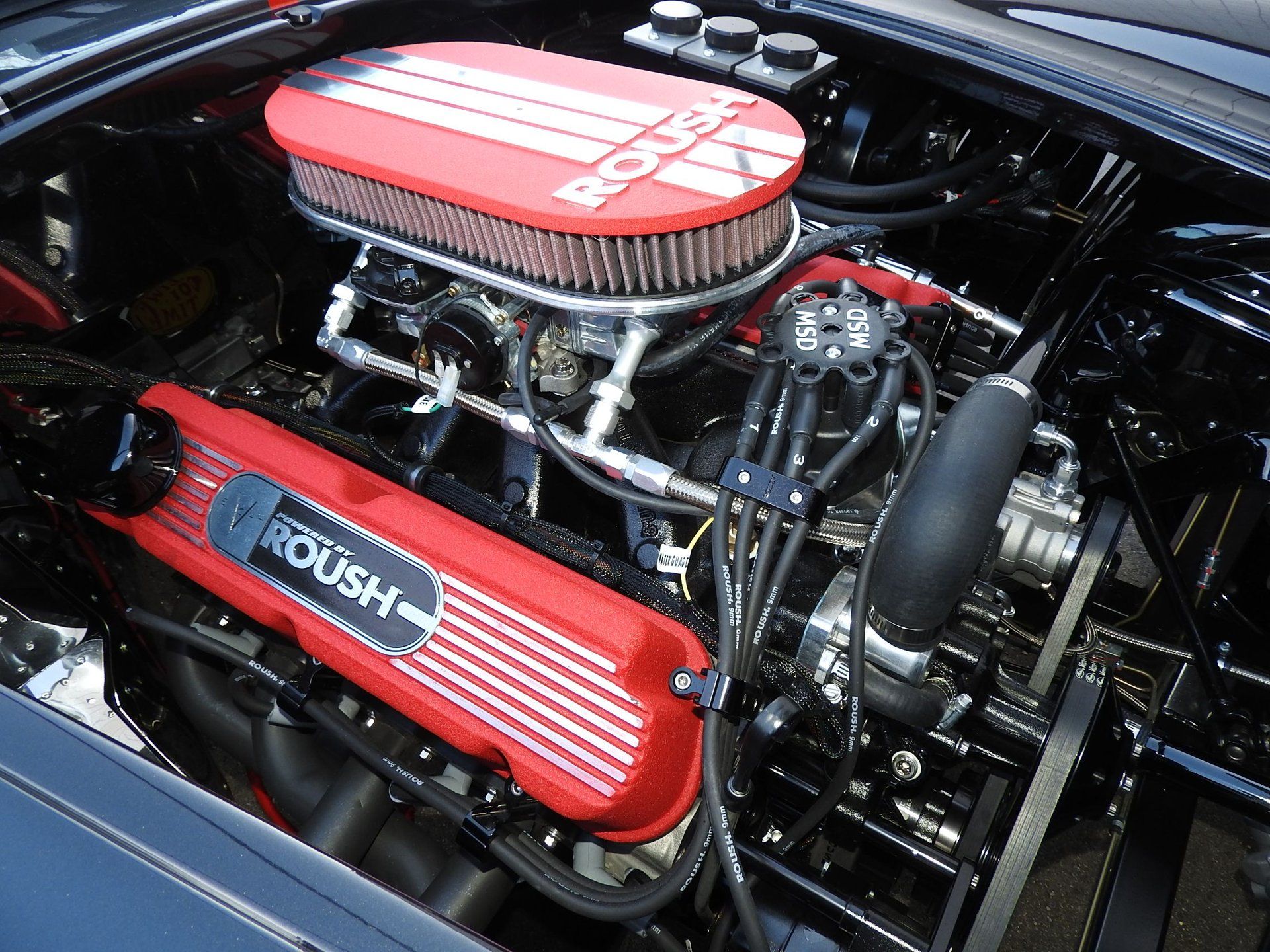 This is the perfect roadster for cruising around town as well as hitting up any car show while breaking necks along the way. Those sunny weekends would be much anticipated when this beautiful beast is waiting in the garage. Not only is it attractive, but it is also aggressive with plenty of power packed under the hood. If interested in this powerful albeit attractive 1965 Backdraft Cobra RT4B, contact Nostalgic Motoring Ltd., an authorized dealer for Backdraft Racing. The car is listed at $90,980, but hit them up with an offer.
Read More About Go-Fast Cars Here...