Few cars are as iconic as the 1960's Corvettes, these cars take everything that made American cars great at the time.
---
The essential idea of the corvette has remained even today with the basic formula being, small car plus big performance equals Corvette. This is in large part due to the contributions made by the earlier generations of the car. After having appeared in many American classic films and TV shows, Corvette went on to become an American icon. Ironic as that is, an American icon inspired by European design, the title still holds today and it is all because of this generation of Corvette.
Under the hood lies a 283ci fuel-injected V8 which pushes an astonishing 315 horsepower which was an incredible feat for the time. Connecting that powerful engine to the wheels is a 4-speed manual transmission and a 4.11 Positraction rear axle. The car also comes equipped with heavy-duty brakes and suspension to help the car deliver the power in the most efficient way possible. 15x5.5 wheels are wrapped in a set of 6.70x15 nylon tires. All of that performance was necessary because this car was prepared to race by Ray Nichels for the 1961 season. The Corvette also comes with a 25-gallon fuel tank for long trips and, more importantly, races.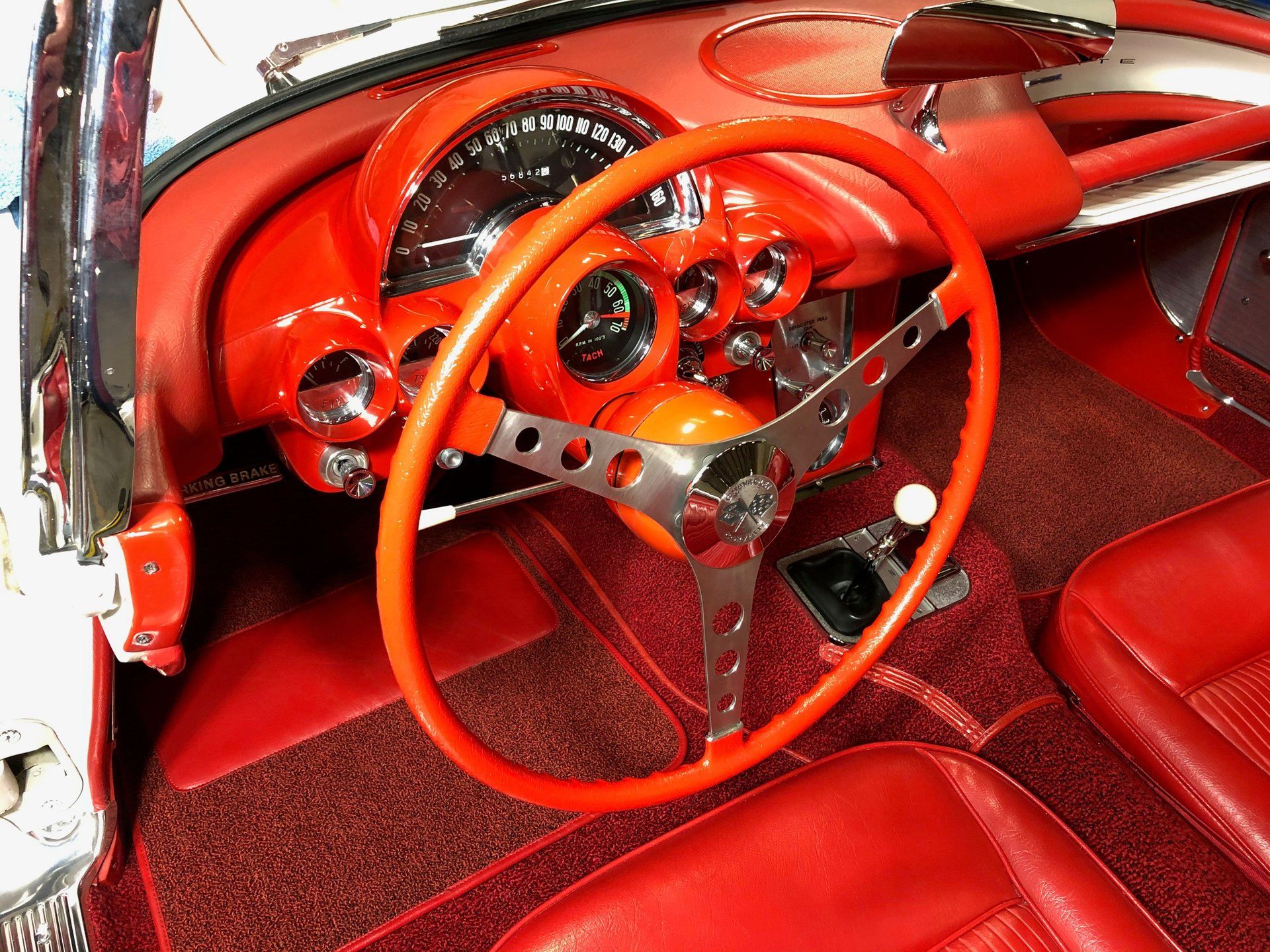 In recognition of the Corvette's greatness, this one was featured on the cover of Corvette Fever Magazine. Along with that, the car was also awarded the Duntov "Mark Of Excellence" twice. The car sports a myriad of other awards including 6 NCRS Top Flight awards, however possibly the most important is the Performance verification. This gives a nod to the car's racing history and extreme agility for the time. This ultra-rare racing Corvette is a true American icon and anyone would be lucky to find themselves in possession of it.