This beautiful Brit is ready to impress online bidders.
---
Of all the impressive cars headed to RM Sotheby's Shift/Monterey online only auction this August 14 and 15, it's a 1959 Jaguar XK 150 S 3.8 Fixed Head Coupe which has people talking in eager anticipation. These cars were made in limited quantities, with Jaguar producing just over 4,000 Fixed Head Coupe versions of the XK 150 from 1957 to 1961, making them highly desirable for collectors today.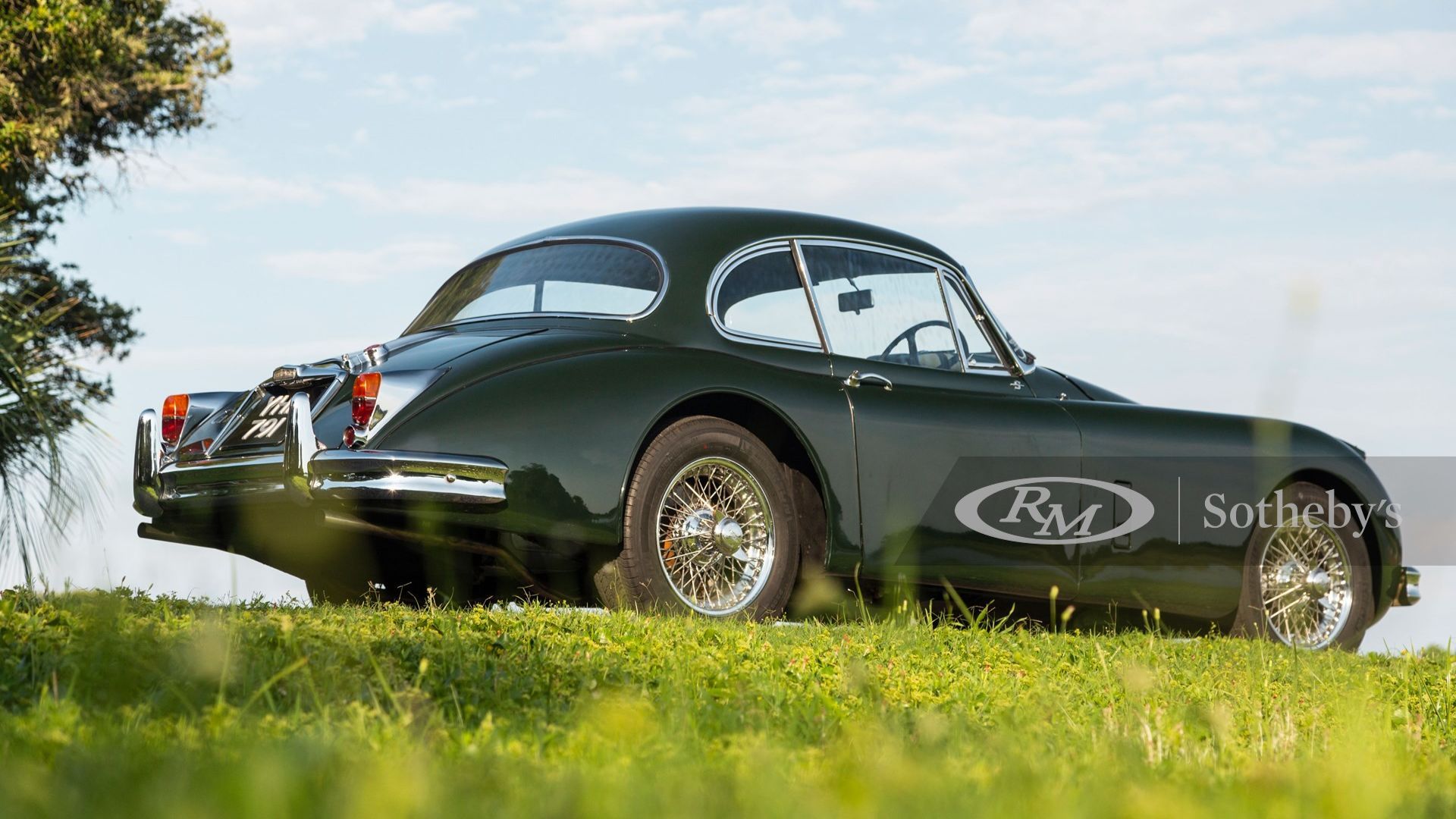 Thanks to the two preceding Jaguar XK models, the XK 140 and XK 120, many eagerly awaited the release of the XK 150. Replacing the XK 140 in response to increasing competition from Mercedes-Benz and BMW, it retained much of the cosmetic styling touches used on the previous model. A few changes were instituted, most notably the single-piece curved windshield, longer hood, and different fender curvature.
However, much to the pleasure of enthusiasts, the car introduced big performance gains. Four-wheel disc brakes replaced the former drum units. Then when the S model came out with a larger 3.8-liter straight-six engine with triple carburetors and 265-horsepower on tap, enthusiasts were understandably in love with the car. The fact it had a top speed of 135 mph and could accelerate from 0-60 in seven seconds just sweetened the deal.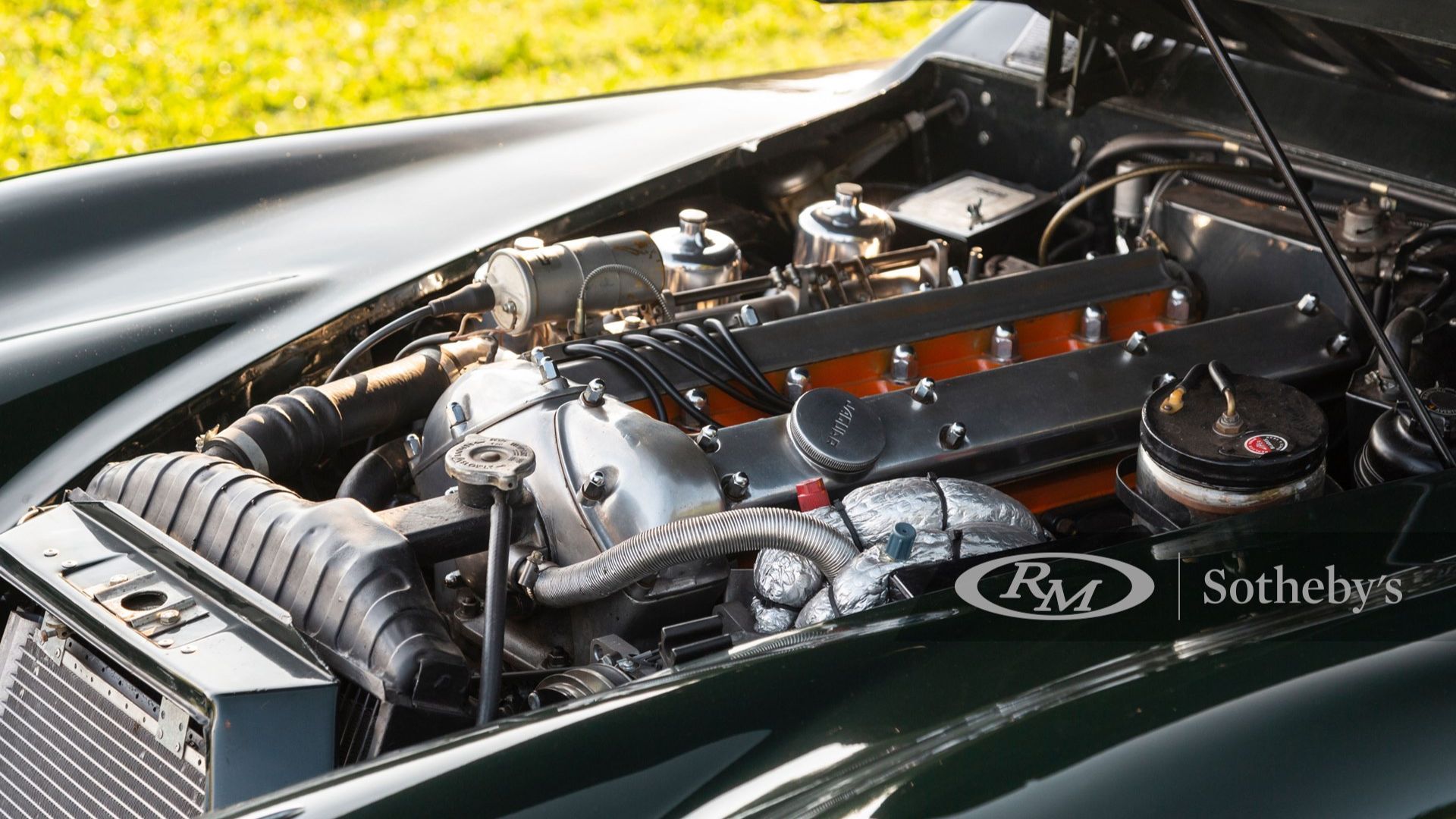 As the name indicates, this Fixed Head Coupe is a hardtop with two doors. Accommodations for the driver and front passenger are plush and spacious, while the backseat is more constrained, obviously a space intended for more occasional use.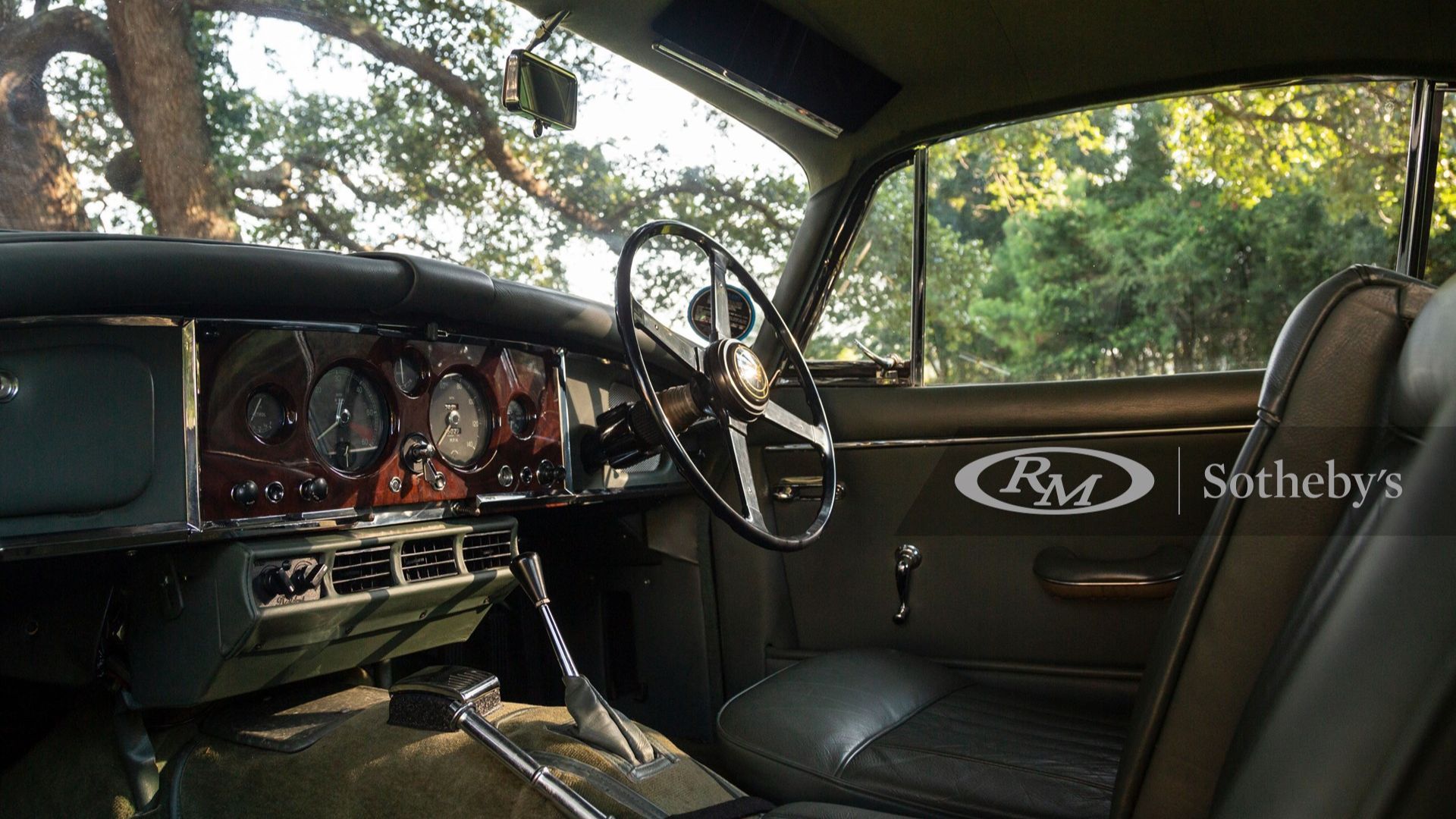 What makes this particular car special is it's the very first Jaguar XK 150 S made. The historical value is high, so bidding should be quite competitive. As you can see from the photos, it has been wonderfully preserved.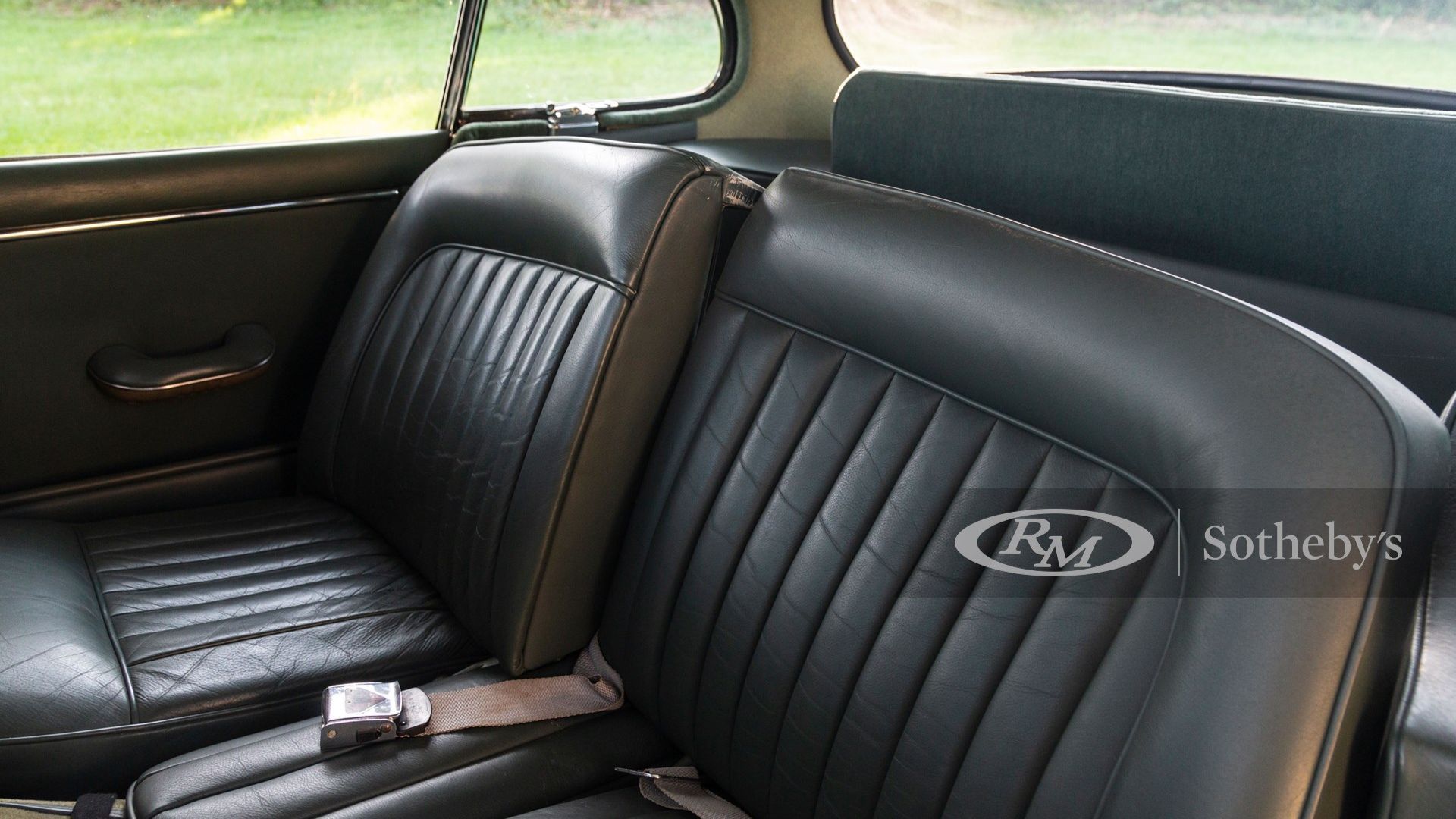 Remember not only can you bid on this and other cars during the Shift/Monterey auction, you can also consider consigning one of your cars with RM Sotheby's for a future event.