There are less than two weeks to go before this sweepstakes ends.
---
The idea of winning a restored 1957 Chevrolet Corvette  might seem like a dream come true for some enthusiasts, but that's exactly what Corvette Heroes is offering for as little as $3 all to help a great cause. This '57 Corvette is one of 36 Corvettes that Corvette Heroes will be giving away in a national sweepstakes, but if you want in on the action, you'd better act soon; this sweepstakes ends on September 8, 2020 at 11:59 p.m. Pacific Time.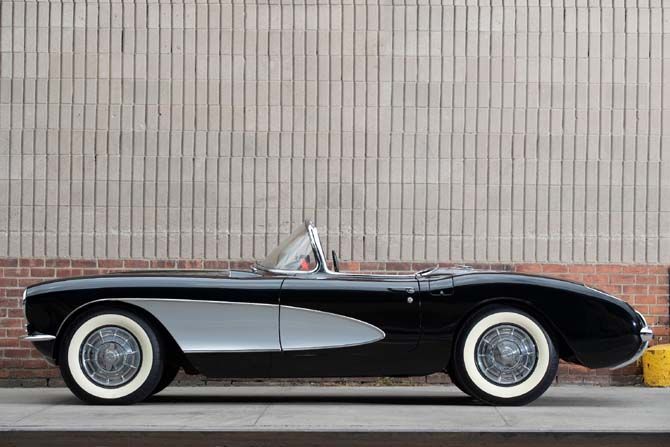 In terms of Corvette history, the '57 Corvette marked a significant year. Just 6,339 Corvettes were built in 1957, and it turned out to be the final year for a single-headlight design until 1984. On top of that, this year also saw the introduction of a new Rochester Ramjet fuel-injection system that allowed the Corvette to boast one horsepower per cubic inch as this 283 cubic-inch V8 put out 283 horsepower.
The 283 V8 was the only engine offered on the the '57 'Vette, but there were six different tunes available ranging from the base 185 horsepower up to the aforementioned 283-hp fuel-injection version. This particular Corvette features a twin four-barrel carburetor setup, which is good for 270 hp, and this roadster has been fully restored and looks absolutely gorgeous with its black paint, silver fender scallop, white wall tires and bright red interior.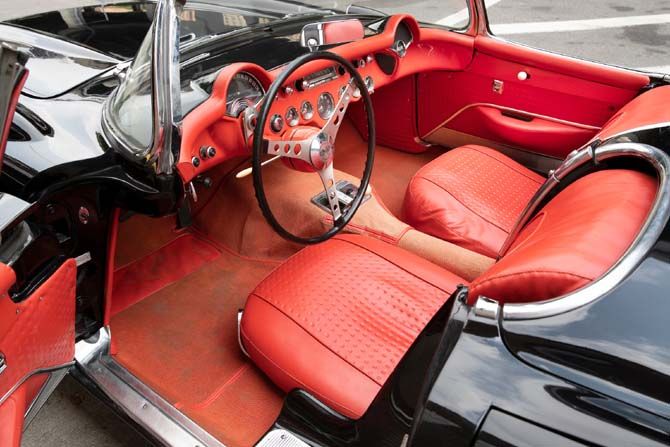 This Corvette was one of 36 – one for each year from 1953 through 1989 – that VH1 gave away back in 1989. Dennis Amodeo was the lucky winner, but he almost immediately sold the collection to artist Peter Max who had a grand plan of turning each car into its each piece of art. Max's plans got the best of him, and the cars ended up sitting for 25 years in a New York parking garage.
As you could expect, the Corvettes were all dirty, grimy conditions and in dire need of repair, and that's exactly what they got. This rehab and restoration will be documented in an upcoming series on History titled "The Lost Corvettes," which will premier on September 21 at 10 p.m. Interestingly, the series is produced by Bungalow Media+Entertainment, and Bungalow's executive producer, Robert Friedman, is the same man who ran the 1989 Corvette giveaway for VH1.
While this collection was originally given away to one person, the Corvette Heroes sweepstakes will have 36 winners. Tickets are just $3 each or deals are available to purchase multiple tickets here with all proceeds benefiting American military veterans through the National Guard Educational Foundation.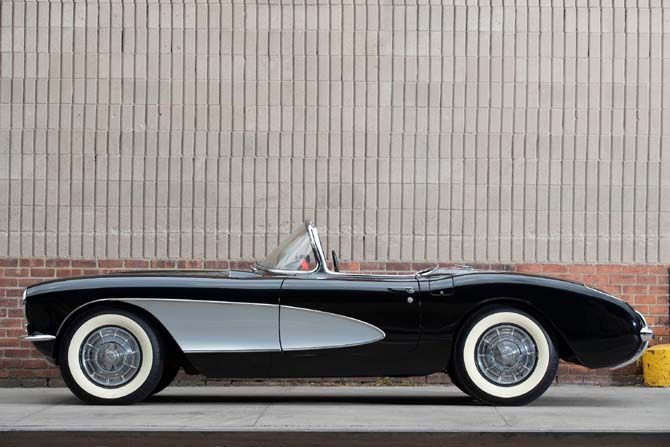 See our comprehensive vehicle overview for the 1957 Chevrolet Corvette including production numbers, performance specs, factory colors, and OEM brochures. Also, check out additional model years or view other Makes and Models in our Research center.