The king of the Chevys is up for grabs!
---
LS swaps have become so popular, it's almost the norm now, but car builders have several good reasons to use the new Chevy 350 instead of the original engine. Parts are getting scarce, the original engine is oftentimes missing or in disrepair, and making good power comes so much easier with an LS1. This engine swap trend has led to other swaps too. After all if you're gonna build an old car to pump out modern horsepower, why not make it just as comfortable as a modern car too. So far we've seen car builders apply the restomod formula to everything from Mustangs to Camaros, Novas, Chargers, and even a few Bel Airs but a Nomad? Now that's unique.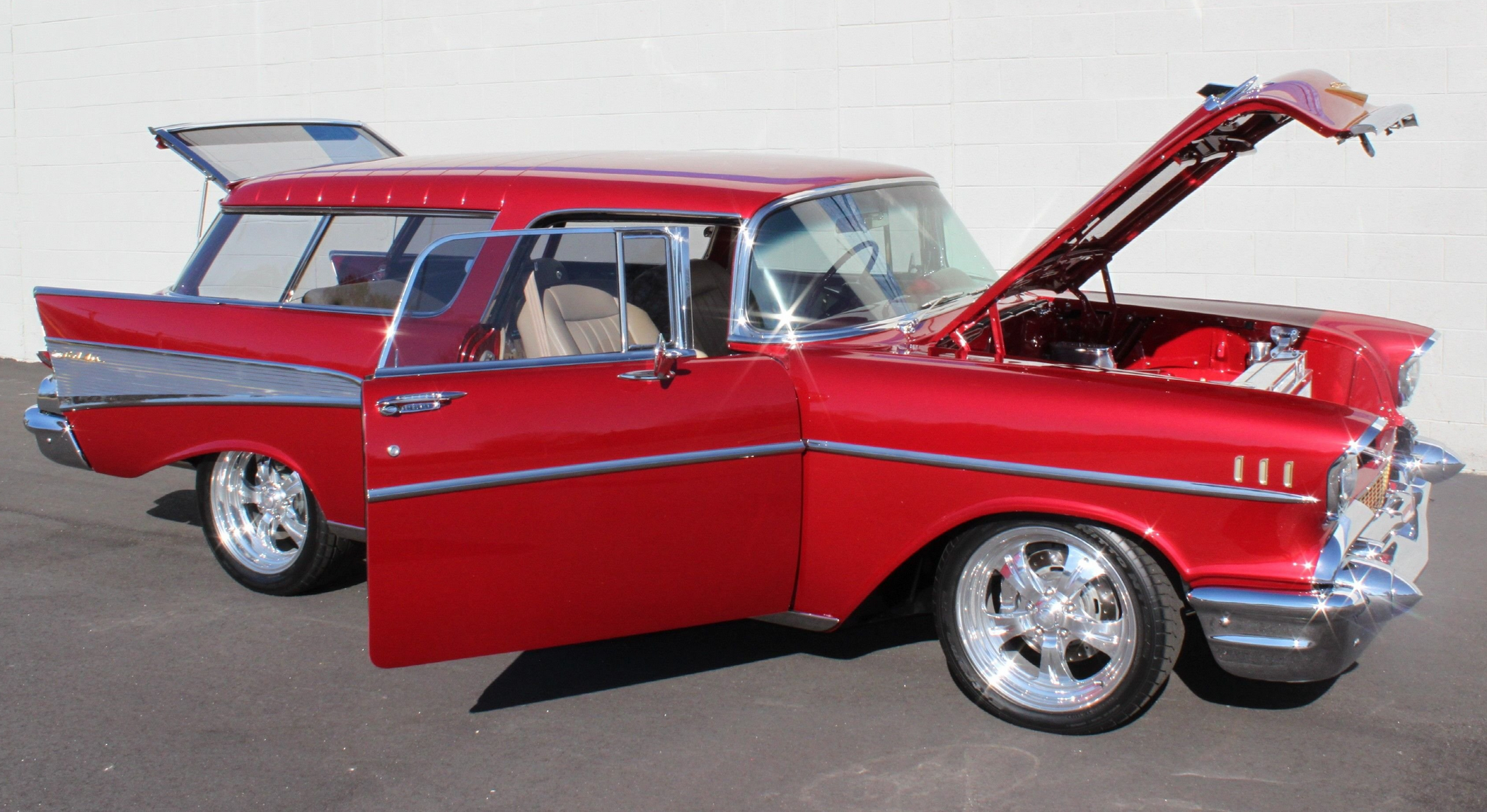 This 1957 Chevrolet Bel Air Nomad has endured a complete frame off restoration. The frame was powder coated and the underside Line-X coated. A Heidts front end and a DTS rear end equipped with Wilwood S/S Disc Brakes ensure a modern ride feel and enhanced braking and handling capabilities. Power steering, brakes, seats, windows, and door locks are among the many upgraded features that this car did not originally come with. Under the hood is a 360-horsepower 5.7-liter LS1 EFI engine mated to a 4L60E transmission. Adding a little beauty to the notoriously unsightly engine is a set of custom engine covers and a billet serpentine belt system.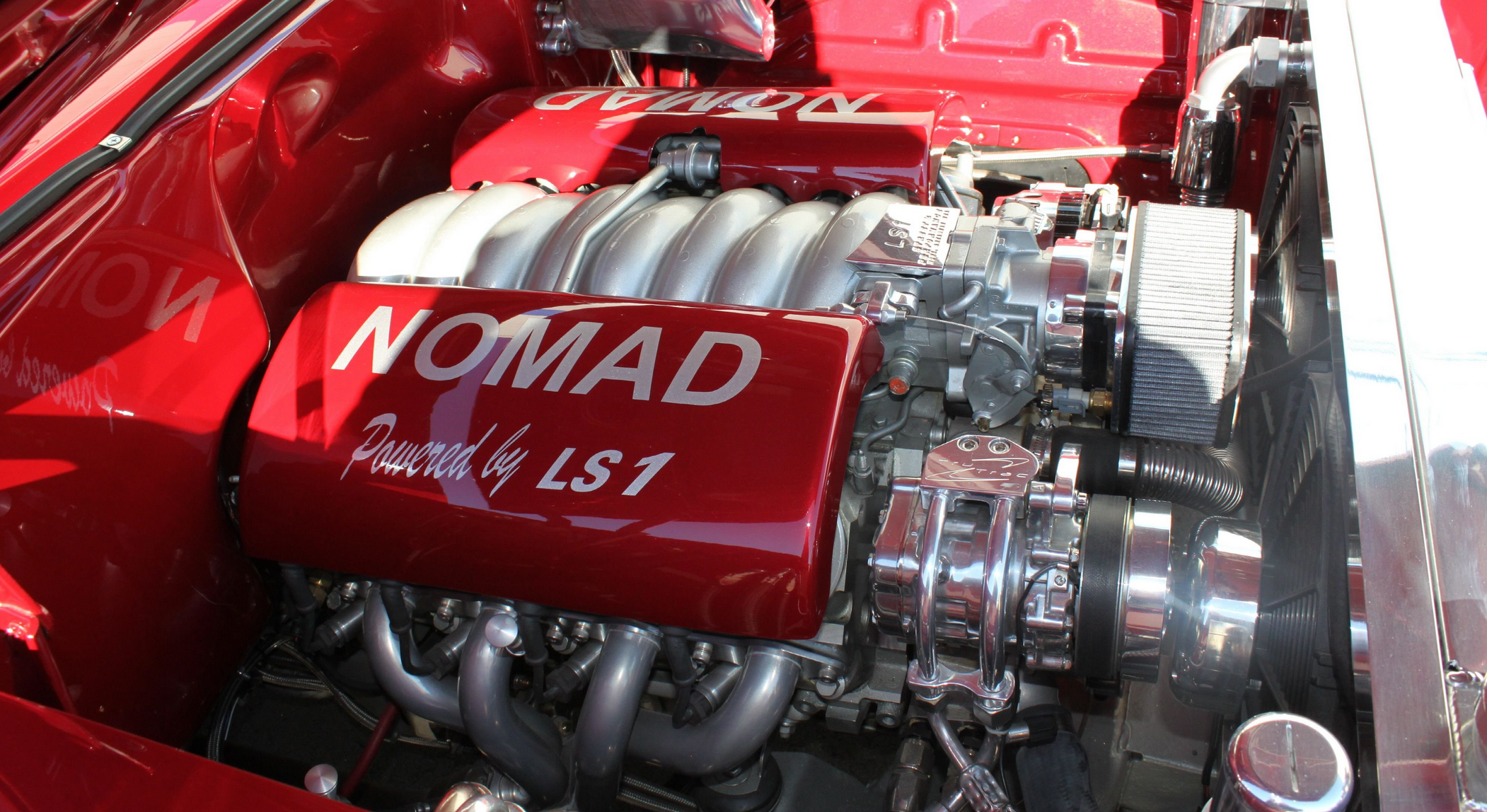 Interior work was masterfully done by Ray Hester in a beautiful Cobblestone and Red two-tone finish, which perfectly accents the three-stage Crystal Red Metallic exterior finish. A Vintage Air Gen IV air conditioning system and smoked glass adds comfort while a Dakota Digital Dash ensures reliable functionality. This fantastic restomod Bel Air Nomad rides on a set of shiny Billet 18-inch wheels wrapped in Nitto 555 Tires and is expected to roll across the GAA auction block on Saturday, February 27, 2021.