This truck will get the job done and look good doing it.
---
Chevrolet has one of the most impressive lineups of classic trucks that you can find on the collector car market. Everything from C10s with a ton of power to K-model trucks with four-wheel-drive and offroad performance can be found at pretty reasonable prices. However, these vehicles have caught the eye of many enthusiasts over the past few decades leading to a slow but steady increase in their value. So if you want one of these vintage trucks in good condition, you had better act fast before attaining high-value collectible status. But with so many options on the classic truck market, how do you know which one is right for you?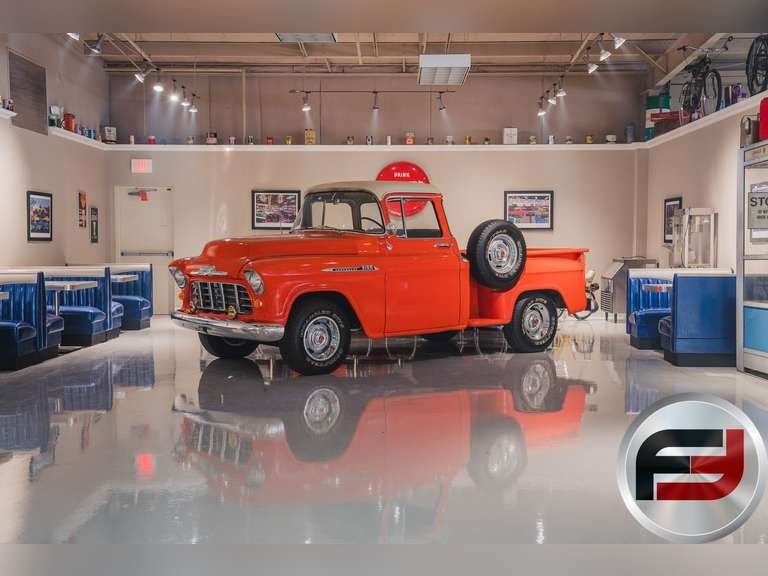 Allow us to suggest this stunning 1956 Chevrolet 3100 Apache as the one proper solution to that dilemma of severe magnitude. With its curvaceous and distinct body lines, it's a striking figure for any automotive enthusiast with a deep appreciation for this design era. One of these first things that can be noticed about the car, for example, is the flamboyant orange paint job which has been very well preserved throughout the years. In addition, many car and truck lovers like this car is the front fascia design which closely resembles the Tri-Five design of the Bel Air and other models like it. Essentially, this would be like if the new Silverado had a Camaro front end which seems comical, but the concept worked very well for this truck.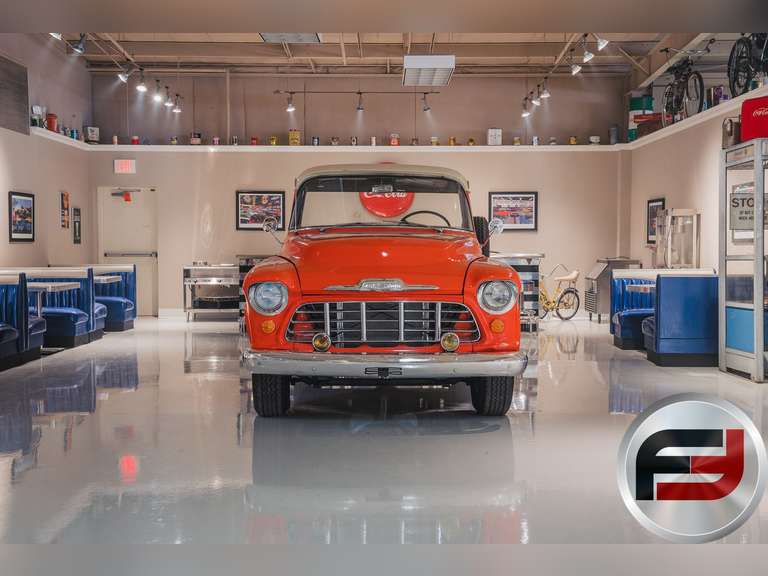 Of course, one of the main selling points of any great truck is how it performs both on the road and in rough terrain. However, that shouldn't be an issue for this truck. Under the hood sits a powerful V8 engine that utilizes an Edlebrock four-barrel carburetor to make more than enough power to satisfy the driver. All of that torque is sent through a Turbo 350 automatic transmission, making it one of the best engine/transmission combinations you can find for a truck like this. Overall, this was one of Chevy's best trucks available in its day and would be the perfect buy for anyone looking to get their hands on an awesome classic truck.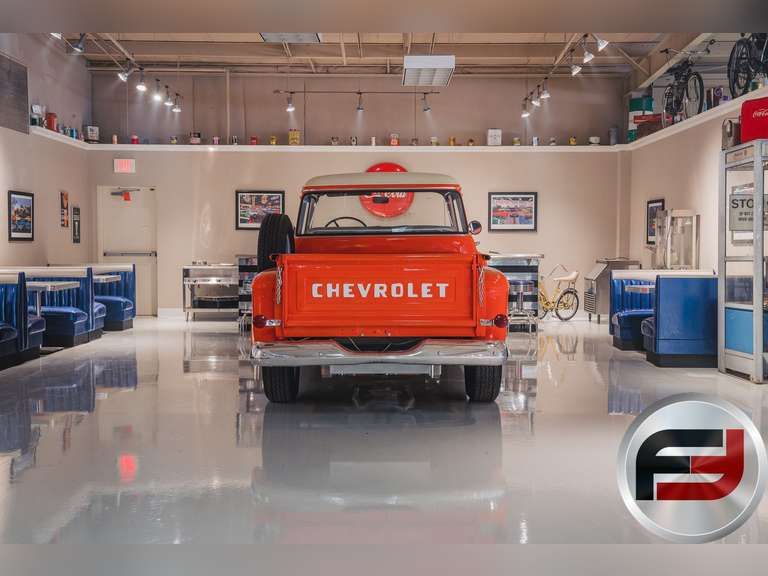 Join us for the Annual Spring Big Boys Toys Sale on April 23rd at 10:00 a.m. in Clayton, Indiana. With over 150 cars and tons of automobilia for sale you want to be there in person. If you can't attend, online bidding is available at www.buyfreije.com To learn more about the sale and register to bid visit here.