A look at one of the most elegant post-war automobiles.
---
Post-war cars marked a key evolution in car design thanks to their unique, passionate style, and this 1950 Bentley Mk VI Special is an example of how cars from this time period are true automotive art. Before the Mk VI, Bentleys were rolled off the assembly line as a bare chassis where coachbuilders would add the body work, but the introduction of the Mk VI in 1946 represented the first Bentley to be built and completed from the factory.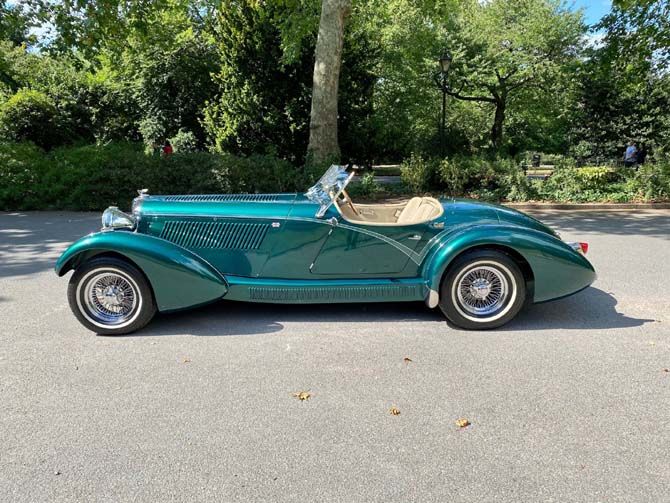 Some of these Bentleys still received coachbuilt bodies, but this particular 1950 Bentley Mk VI is one of the original factory-completed cars. This car underwent a bespoke transformation that started in 1989 and ended in 1998 giving the Bentley a distinctive body design and modernized performance, and all of the work was performed by Bentley specialists Bob Ford and Paul Gibbs resulting in a Mk VI that is ready to impress concours judges.
The look of this drophead coupe (aka, convertible) is defined by its tear-drop fenders and boat-tail rear end, and the dark green paint job is a perfect accent to the lightly colored tan leather seats and rich wood trim. The factory 4.25-liter inline-six was replaced by a 6.75-liter Bentley V8, and this car's transmission, brakes and suspension were upgraded as well – many components were handmade for this build. Bottom line, this bold Bentley is a beautiful British hotrod!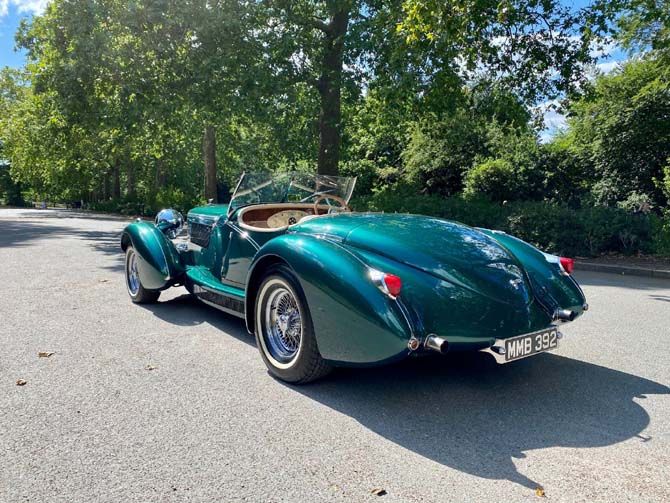 A 50-page book was created to document all of the work performed over the nine-year transformation of this Bentley Mk VI Special, and this documentation is probably as fun to show off as the car itself. London-based Graeme Hunt Ltd has this 1950 Bentley Mk VI Special listed for around $362,000, but you can click HERE to make an offer.