It's time to pass a legacy on to another.
---
Finding a classic vehicle of any kind which is still in the original family is just about impossible these days, making this DodgeB-1 remarkable. After all, it has a simple, known history of being lovingly treated, because it's more of a family heirloom than just another vehicle.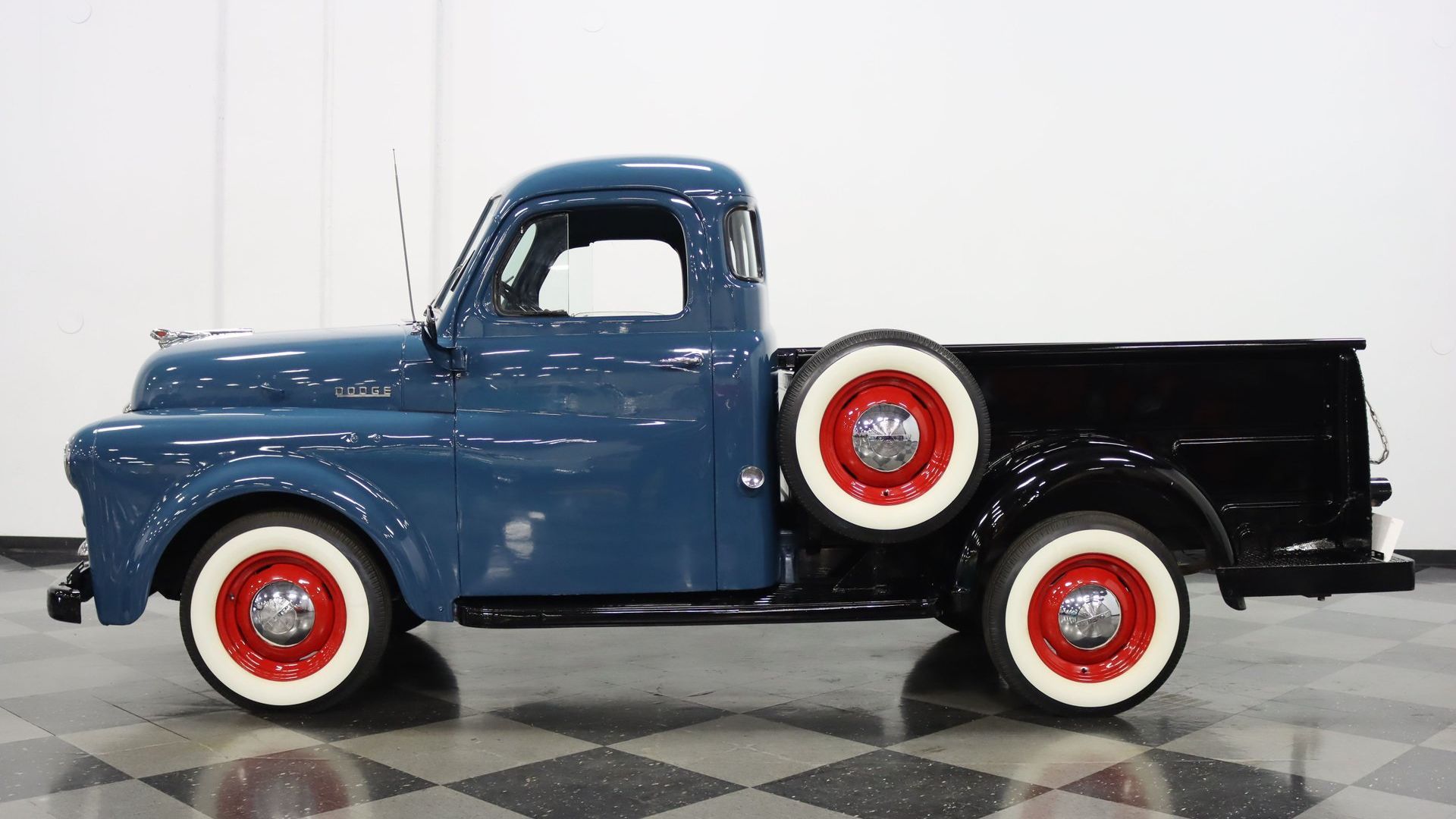 This truck has what was called a Pilot House cab, thanks to the excellent visibility through the five windows, you as the driver enjoy a relatively unobstructed view of your surroundings. It was just part of what made these trucks special, and sadly too many haven't survived into this century.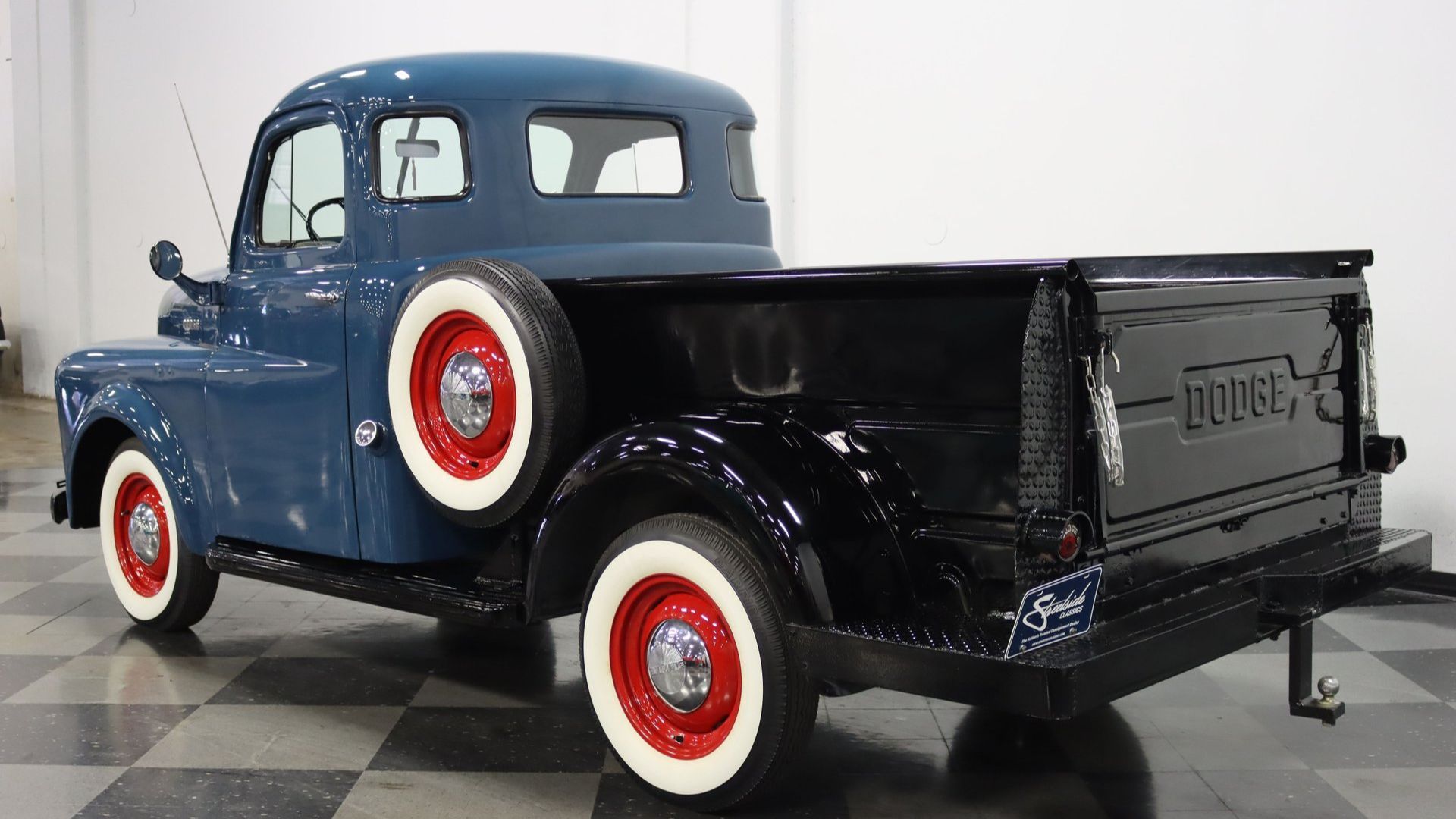 Not only has this Dodge survived, it looks fantastic. The light blue paint on the cab goes great with the black bumper, running boards, and bed. Creating just the right amount of contrast is beautiful chrome on certain trim pieces, including the hubcaps over bright red wheels. Wide whitewall tires really add that vintage punch to make for an accurate portrayal of how this truck was in its glory days.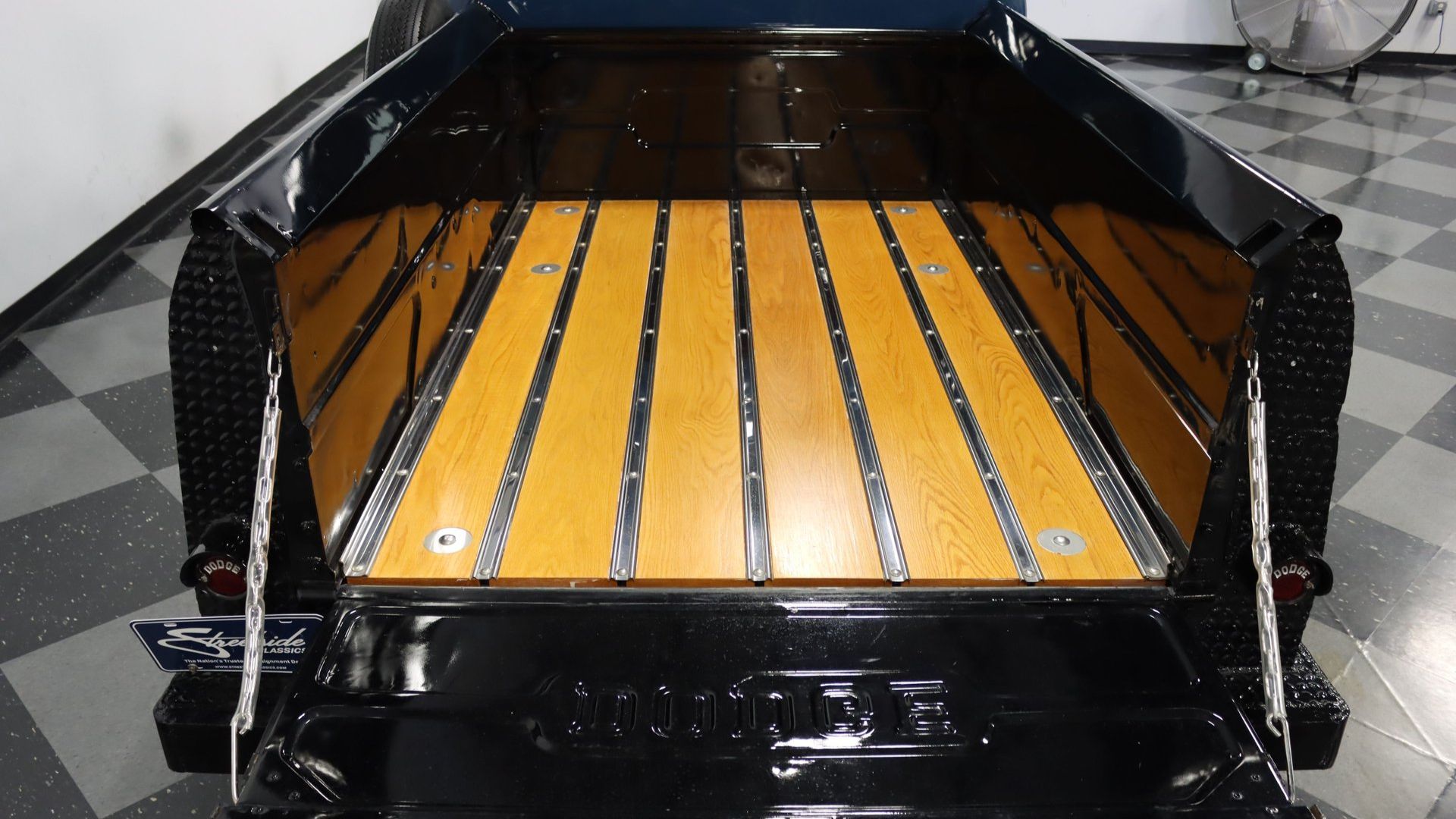 That same kind of balanced presentation is present in the cab, where well-kept gray and blue upholstery, factory gauges, and other correct details are present. There's even the rare, original AM radio. As for the bed, fresh oak has been lightly stained so the grain shows through, while the metal runners and payload walls show zero damage.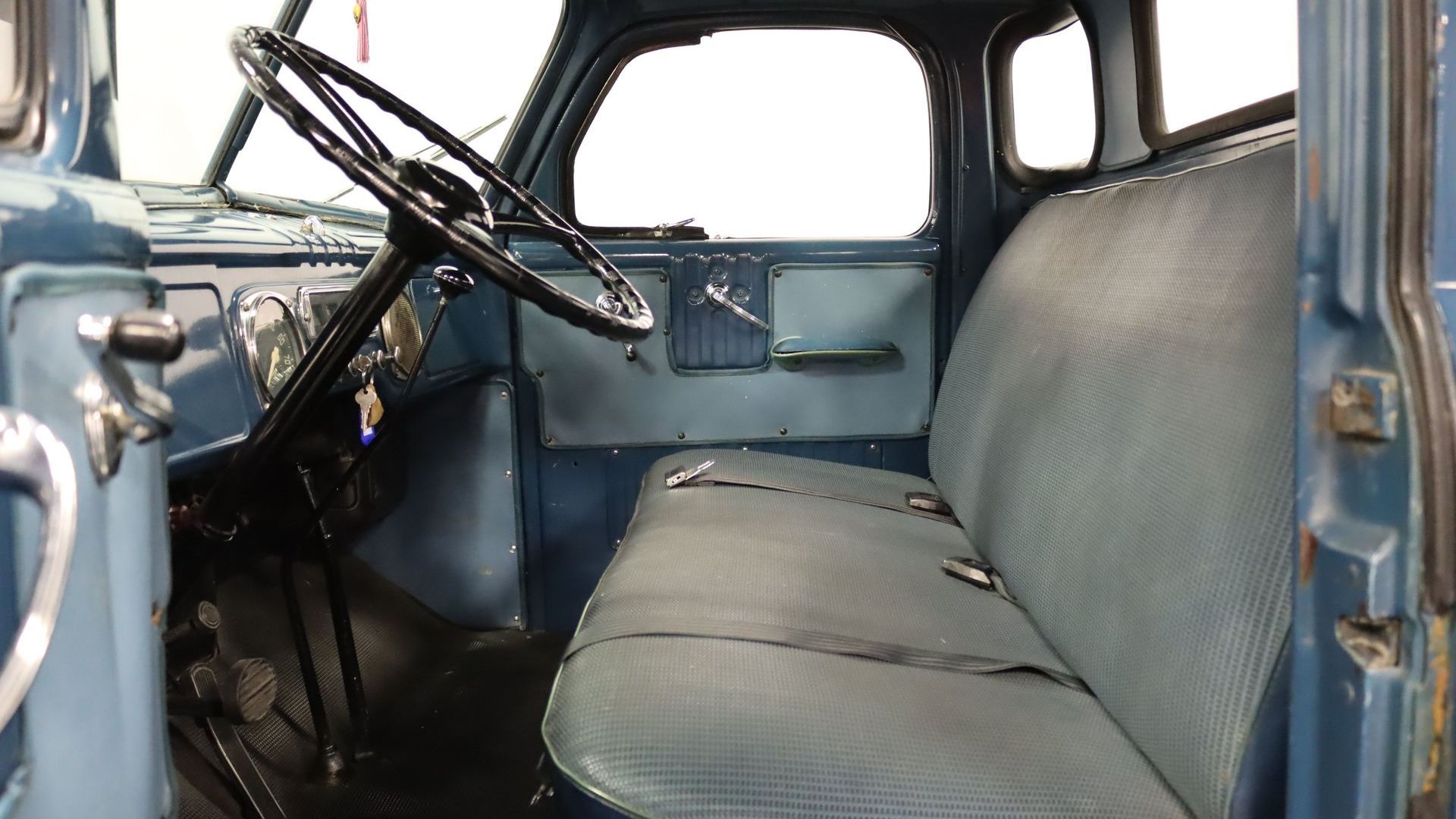 Perhaps the most amazing part of this 1948 Dodge B-1 Pickup is that it retains the original 218ci inline-six. A three-speed manual transmission makes the workhorse enjoyable to take on a jaunt through town or down backcountry roads. Not only does everything run as smooth as you could expect, the whole engine compartment is incredibly clean, so you can show off every square inch of this ride with pride.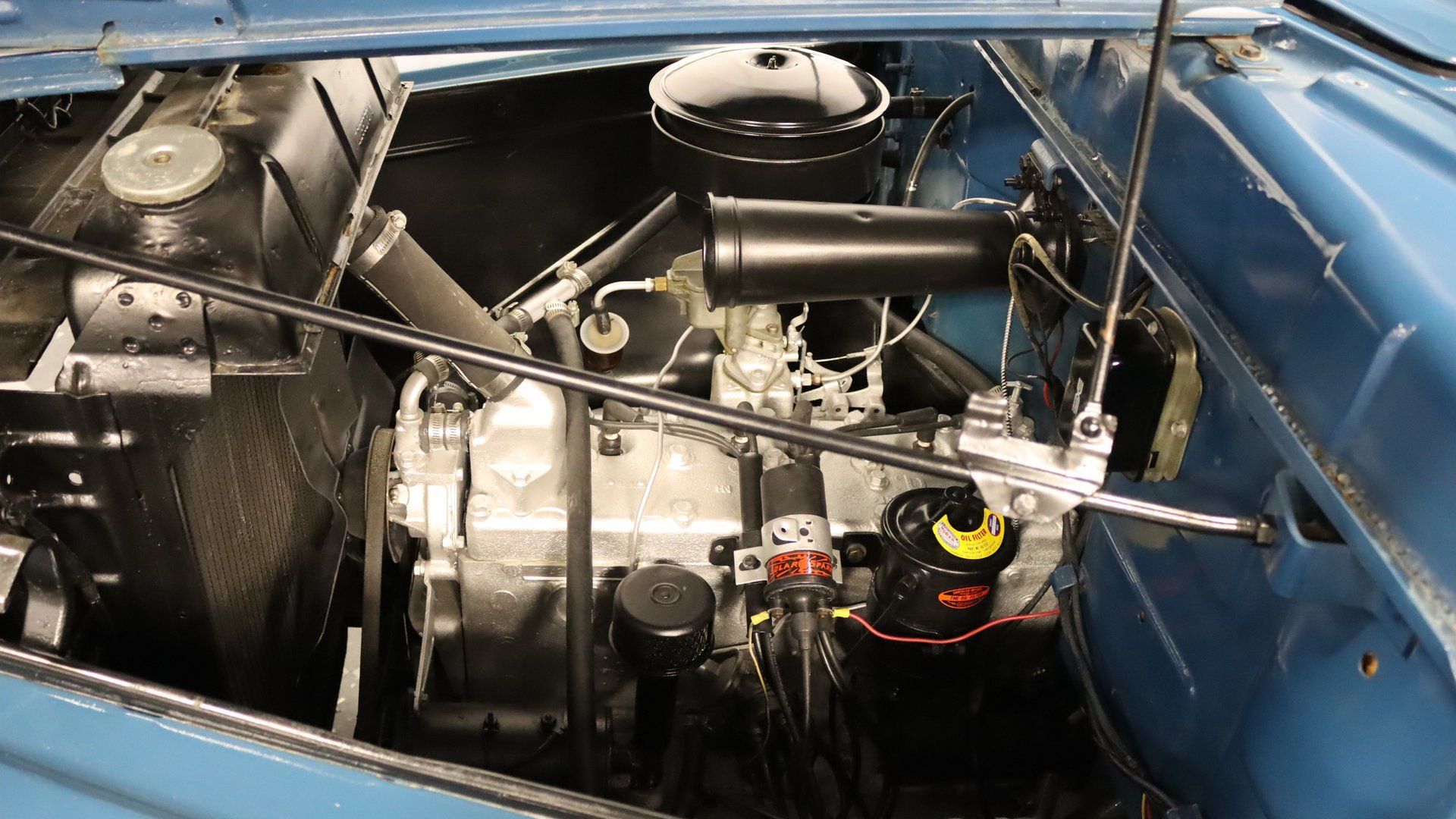 Instead of going for a flashy restomod or other dramatic changes, the family has just refreshed the truck they genuinely love. If you're interested in preserving it, contact Streetside Classics.