Make sure you're ready to hit the trails with these top tips for off-road mods.
---
The market for trucks and off-road-inspired vehicles is one of the fastest-growing segments enthusiasts, and even classic car collectors are starting to invest more rugged vehicles. Regardless of whether you have a show-winning classic or a rock-crawling trail rig, you definitely don't want to hit the trails without having the proper equipment. For help with that, Kahn Media put together a list of the top 11 essential modifications to make to your Jeep Wrangler (or any other off-road truck or SUV, for that matter).
---
By Kahn Media
Home is where the heart is, right? Well, if you are staying home right now and doing your part to stop the current spread of COVID-19, chances are your heart may actually be longing for something else.
An off-pavement trip in your Jeep. Perhaps even a long one.
We definitely understand that urge to get away and off the grid for a while, maybe to your favorite campground, or deep into the woods. Somewhere you can spend a few days or weeks, recharging and exploring new terrain.
So, if you're planning to head off-the-grid once this all passes, then you need a proper off-the-grid vehicle.
Few vehicles are better for doing this than a Jeep CJ or Wrangler. Rugged, reliable and capable in all sorts of conditions and on all types of terrain, it is a hard-to-beat combination. And with these must-have mods, your Jeep will be even more ready to take you, as well as friends and family, pretty much wherever you want to adventure.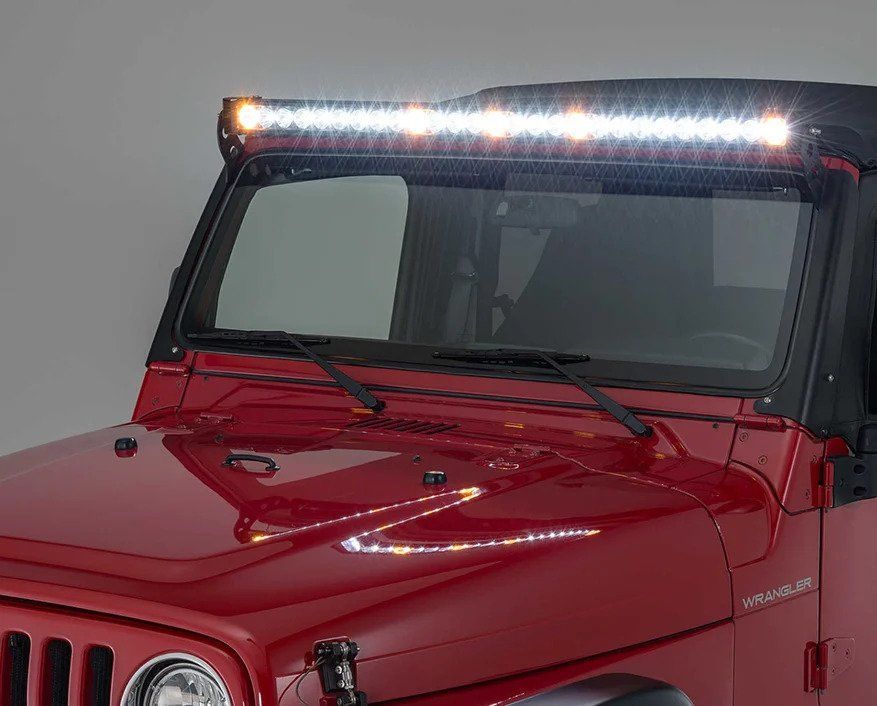 1. LED Light Bar
When the going gets rough, you may need to light up the road, trail or your campsite. That's why a super-bright LED light bar works wonders. Most are lightweight, durable, easy to install and affordable. Some can go above the windshield, or on the hood, possible even on your front bumper depending on what you want.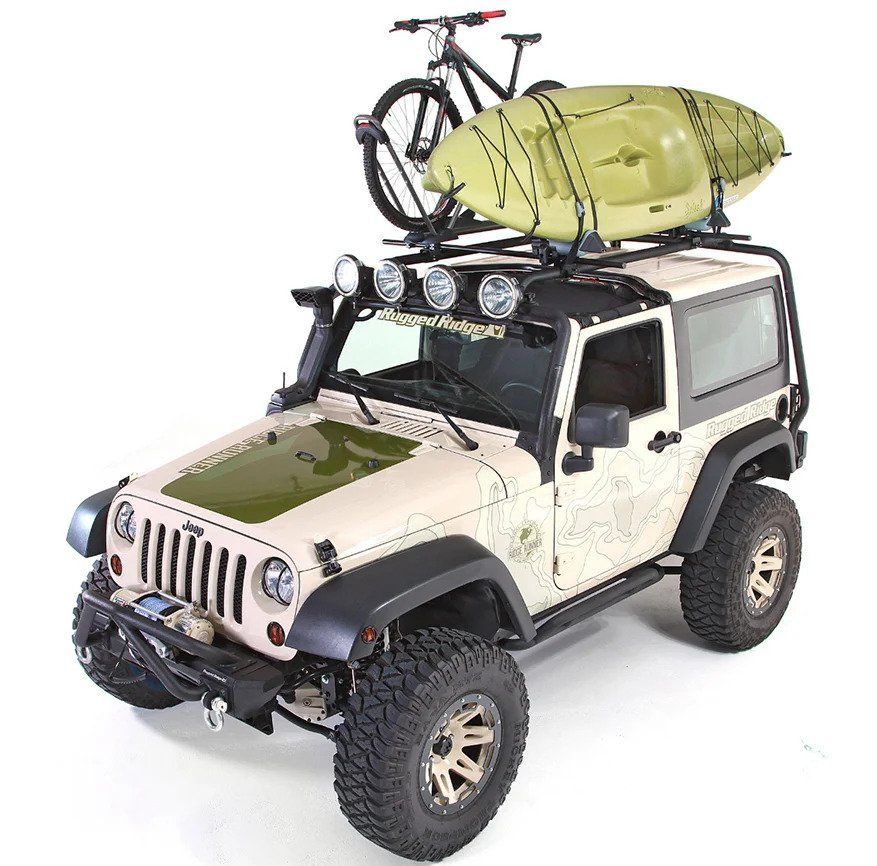 2. Roof Rack
We all understand that storage options inside a Jeep are limited. When you need to take a few more supplies along for your off-the-grid adventure, a quality roof rack is a smart, sensible modification. No matter if you have a hardtop or softtop Jeep, you can find a rack that fits your needs.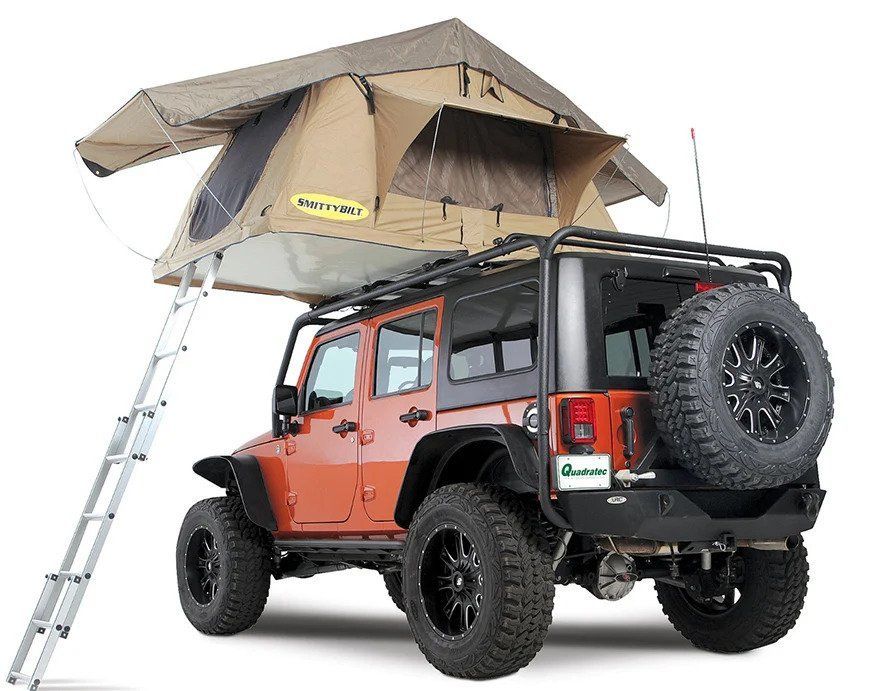 3. Tent
When heading out on an off-the-grid trip, you'll certainly need to spend a night (or several nights) on the trail. And while you can definitely sleep inside your Jeep, it isn't really the best (or most comfortable) option. After all, you want to be well-rested each morning, right? Investing in a ground or rooftop tent is really a must. Some ground tents are smaller and are only designed for one or two people, while larger rooftop tents allow more space and let you become interconnected with your Jeep.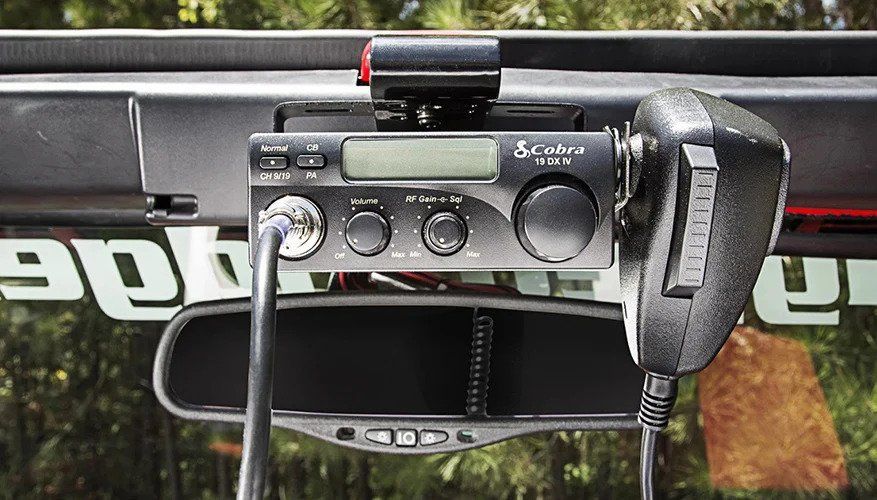 4. CB or GMRS Radio
Off-the-grid adventuring means you'll probably find yourself with no cell service, so having another form of communication is paramount. This can mean a nice CB radio set up that helps you talk with others in your group when trail riding, while also giving you access to weather/emergency channels. For others, it may be a GMRS (General Mobile Radio Service) radio that offers a larger range, especially helpful if you are solo traveling. Either way, a solid radio is a must in order to have alternate communications when you are off the pavement.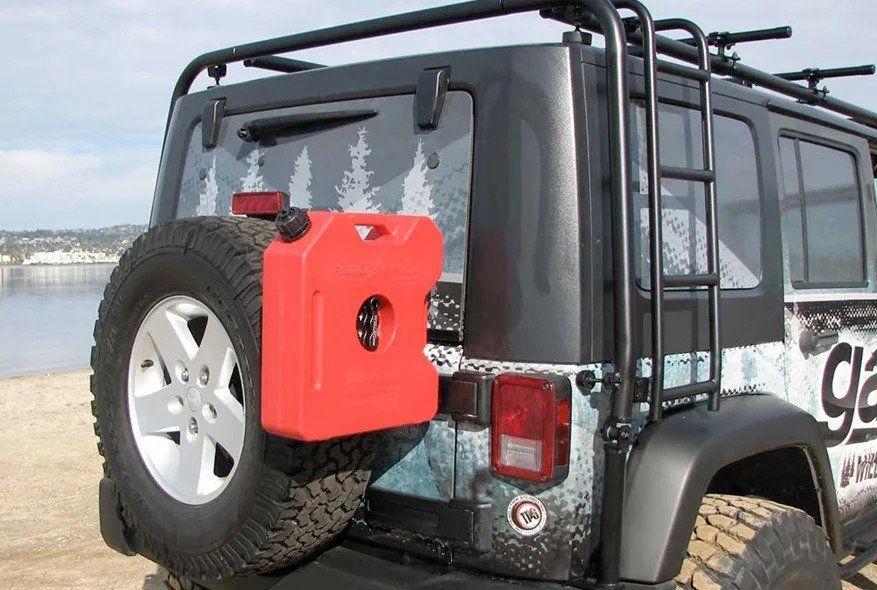 5. Jerry Cans
If you are traveling long distances through backcountry, then bringing extra gas and water is essential. After all, when is the last time you came across a gas station deep in the woods? Sure, you can try and take a few of those gas containers like what you use for the lawn mower, but those are not really practical. Plus, they take up way too much space. For off-the-grid travels, traditional metal jerry cans or rugged plastic containers like RotopaX can be mounted to various places on the outside of your Jeep. This not only helps alleviate interior storage issues, but also allows for simple access when you need to use them.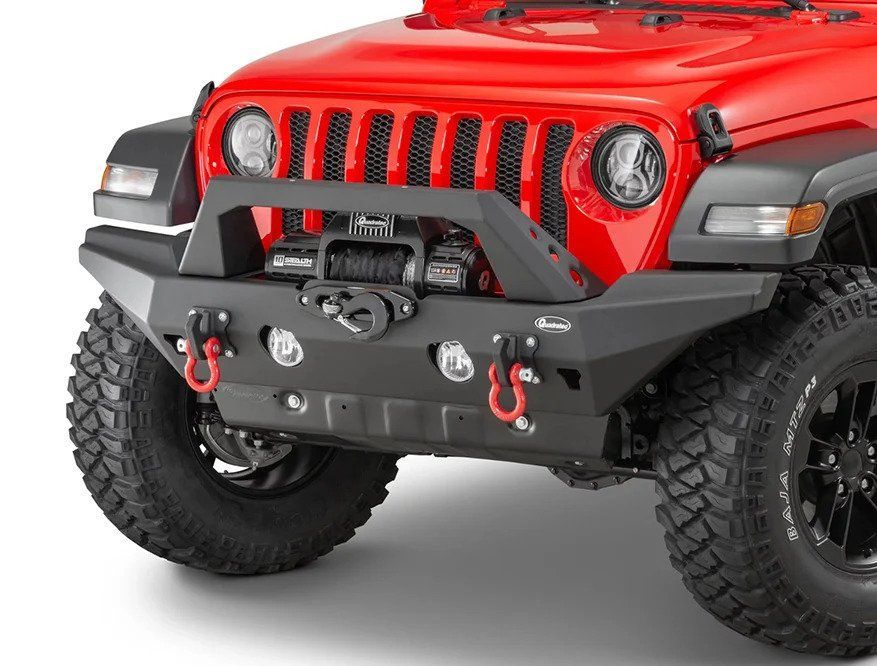 6. Heavy-Duty Front Bumper
Let's face facts on factory Jeep front bumpers. It just will not really cut it when going off-the-grid. Besides it being a lightweight plastic piece, it just does not offer the protection, or recovery ability, you need when you are away from civilization. Installing a solid, heavy duty off-road bumper is critical before you head out. Look for one with mounting points in case you are in a recovery situation, tabs for auxiliary lighting and space to mount a winch. From there it really is personal preference between full-width, mid-width or stubby bumpers.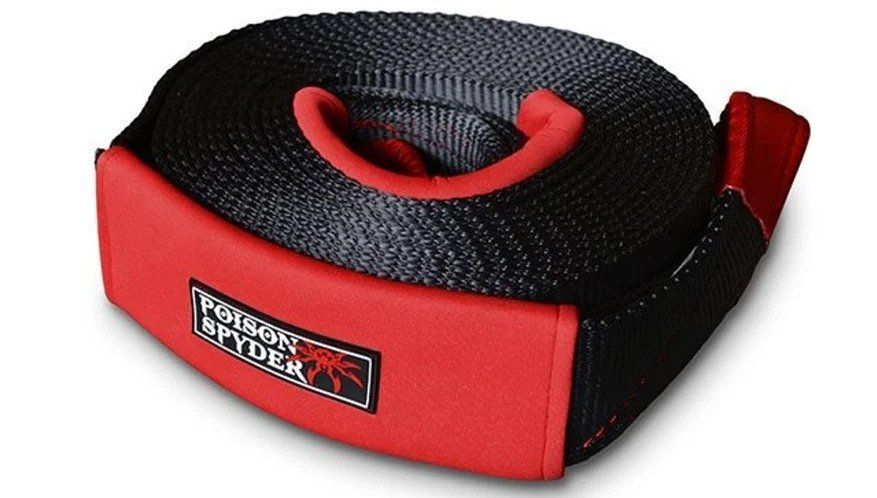 7. Tow Strap
Show us someone headed off-the grid without a tow strap, and we'll show you someone most likely bound for trouble. It really doesn't matter how good a driver you think you are, or how well you've set up your Jeep, you just never know when something is going to go wrong on the trail, or in the wild. Make sure a high-quality tow strap finds its way into your gear. Not only that, but also make sure you include a pair of D-rings in order to connect with another vehicle's recovery point—just in case.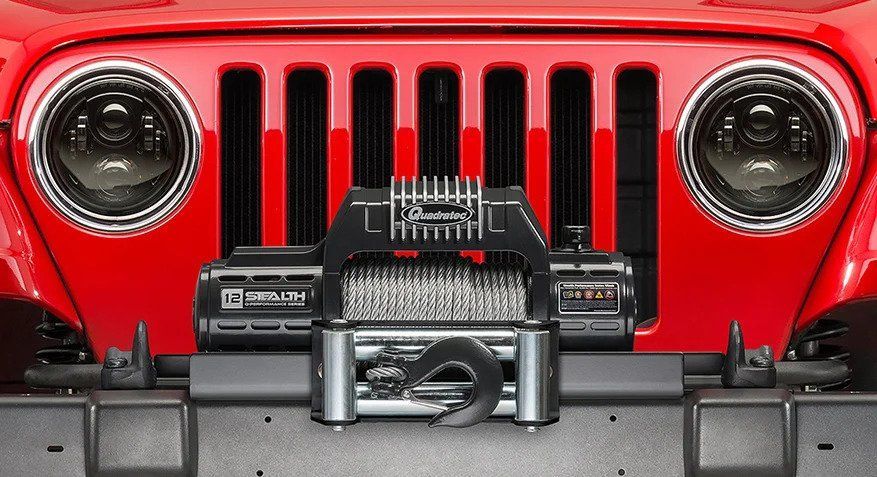 8. Winch
You can't count on anyone but yourself when you're headed off-the-grid. Having a solid winch is a must—the same way that a tow strap needs to be in your vehicle. A winch means having that ability to pull yourself, or others, to safety should something happen. It also means having something to get yourself up a rocky hill or steep incline should you find yourself stuck. Most winches these days come with a lightweight synthetic cable, but several offer a steel line. And while there is debate over which one is better, that lighter synthetic cable is usually the attractive option because of all the additional weight you'll be carrying in the Jeep.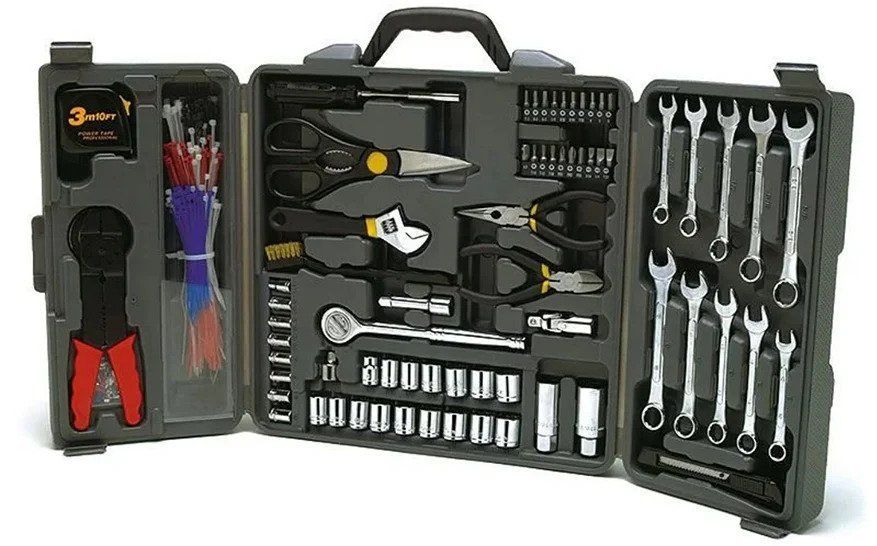 9. Tool Kit
Having the right tool for the job is important in just about any situation, but it's absolutely essential in the wilderness where you need to be entirely self-sufficient. From simple Torx socket sets to full-blown tool kits, there are many different options to help make sure you have just the tools you need to install or fix pretty much anything on your Jeep. Additionally, bringing along a diagnostic tool is recommended to help you figure out engine or electrical issues, while a tire repair kit can give you peace of mind should you encounter tire problems. Even items like flashlights, trail axes and multi-function shovels are perfect tools to complete your off-the-grid kit.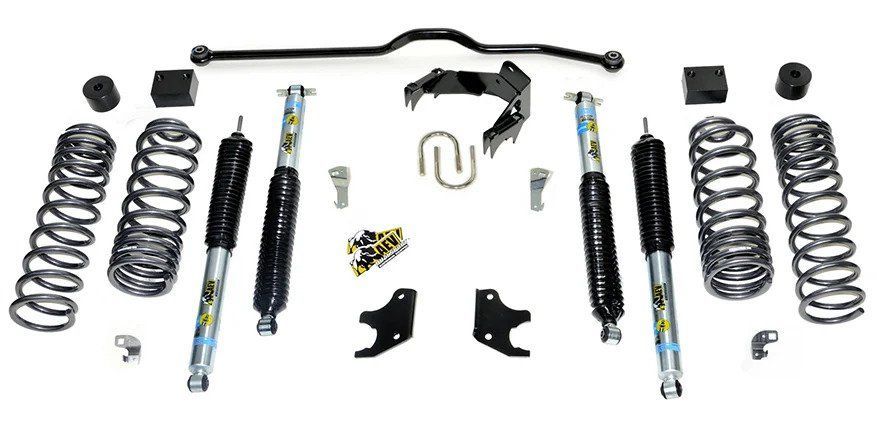 10. Lift Kit
A suspension lift kit adds ground clearance and allows you to fit larger tires on your vehicle, while also improving your Jeep's off-road capability. Lift kits can be mild, such as polyurethane spacers, or wild with entire new suspension components like control arms, coils or leaf springs, shocks, stabilizers, track bars and drag links, all to give you varying degrees of lift. Keep in mind, the higher you lift the vehicle, the more things you may need to add in order to retain a factory-like ride. Additionally, the higher you go, the more weight you'll be lifting up. Plan that lift kit purchase around what you really think your off-the-grid travels will require.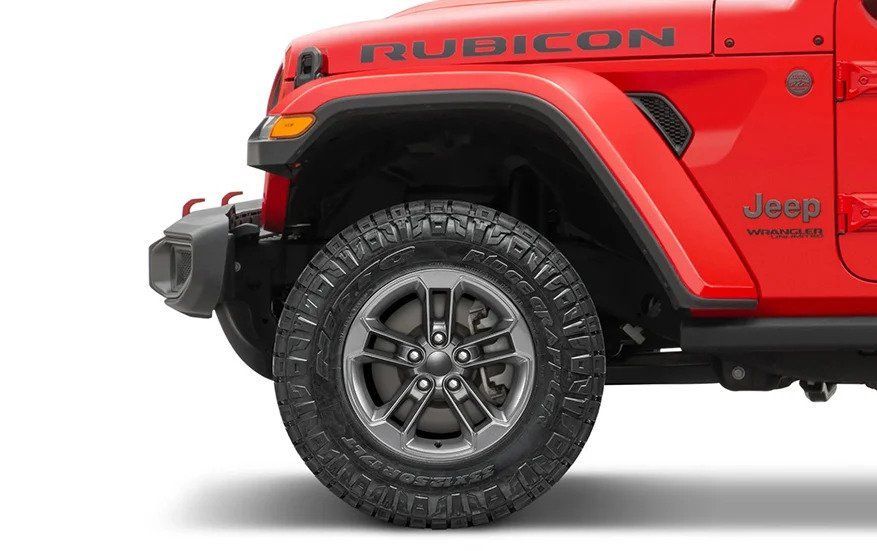 11. All-Terrain Tires
When you are building your perfect off-the-grid Jeep, there are definitely a lot of things to bring along. But no matter how much stuff you add, there are still only going to be four contact points with the ground. If you are still on those factory street tires that came with your vehicle, then you need to upgrade to a true all-terrain tire for the best wilderness performance. All-terrain tires give you a perfect mix of rubber compounds designed for both on-pavement and off-road use. They are more aggressive than street tires but still quieter than most mud tires, while offering a tight tread design with plenty of grooves to maintain traction in nearly all situations.
Related Articles...