This is something to consider for your bucket list.
---
It's easy to get bogged down in the difficulties of 2021, what with a global pandemic, social upheaval, and plenty of other dramatic events swirling everywhere. Now more than ever is a time to turn to nature and unplug from everything, which is exactly what riding the Continental Divide Trail is all about. However, as you'll see in the video accompanying this post, such a ride isn't for everyone since it requires some daring and grit, but the payoff is huge.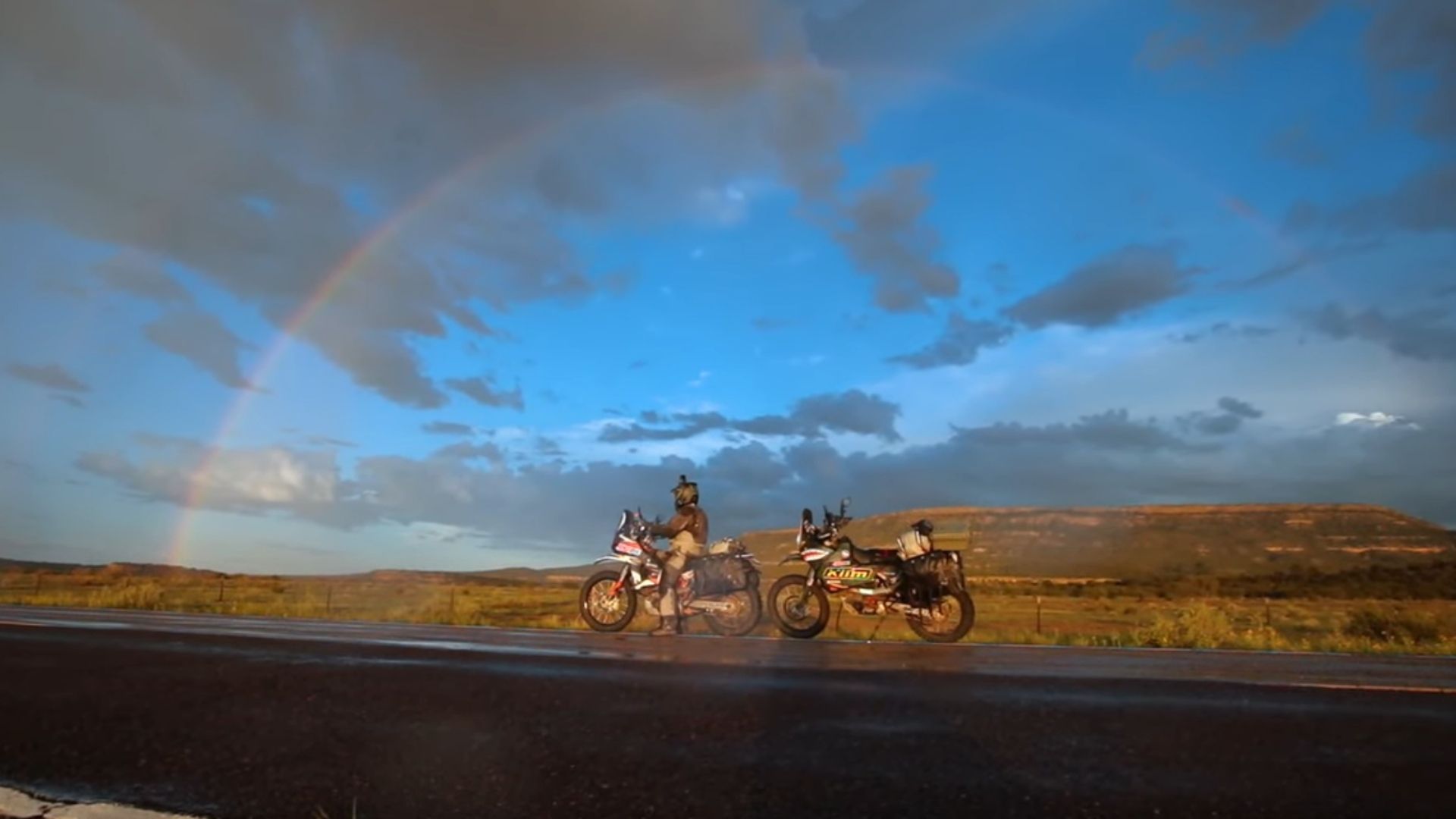 In the video you get to see Wyatt Gruben and his father go on their fantasy journey. They document everything with GoPros, drones, and other cameras so we all get to vicariously experience the Continental Divide in all its glory. There's also plenty of human interest in the story since the father was involved in a serious motorcycle accident previously, requiring them both to move past that fear.
Instead of just heading out and hoping for the best, father and son both buy new bikes and work on them throughout the winter. They do research on common failure points on their new rides, then replace components they believe won't make it through the arduous journey. That's wise, considering the Continental Divide mostly runs along wilderness, meaning they're off-roading through some fairly rugged terrain the vast majority of the trip.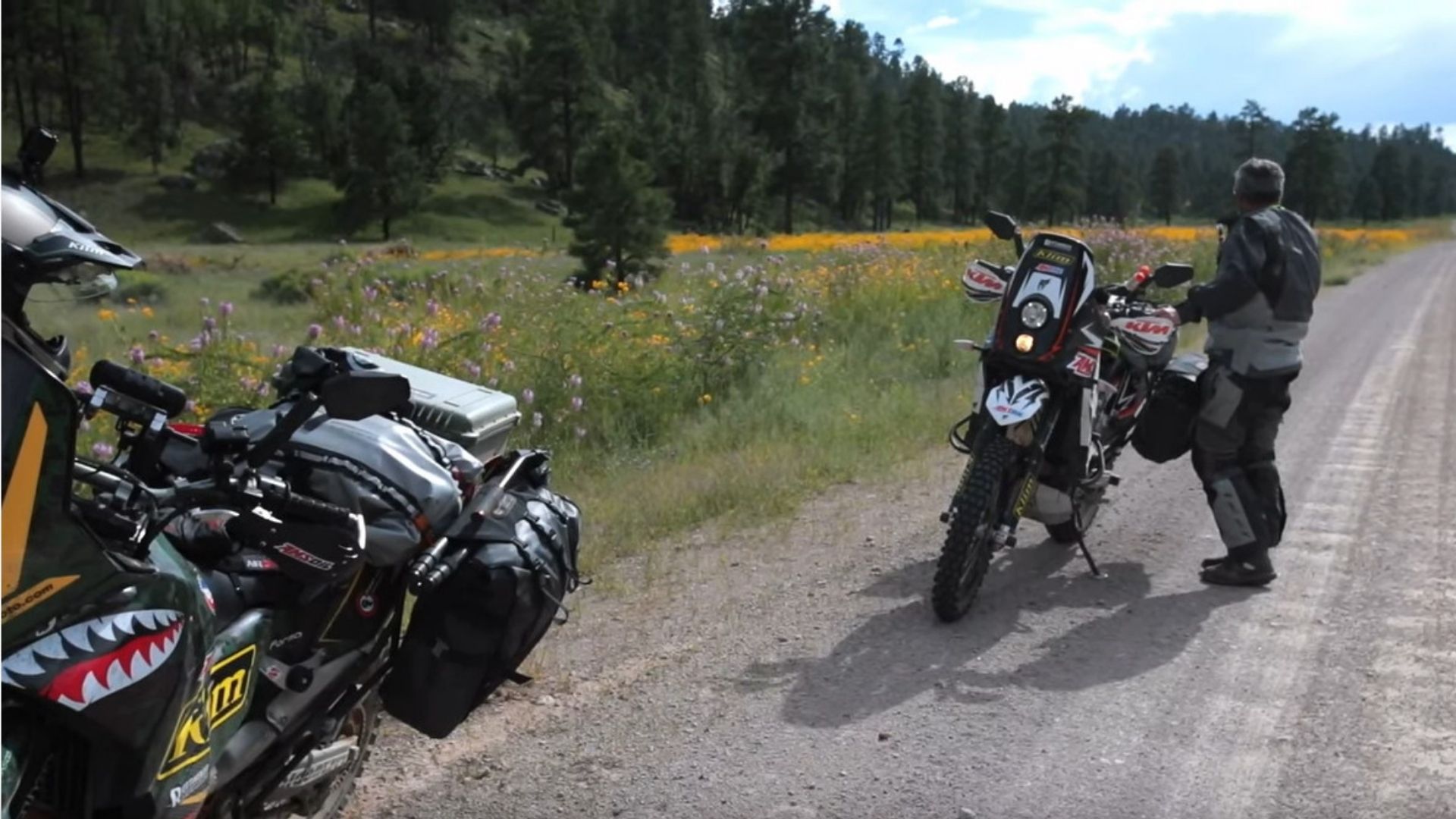 These two start on the border in New Mexico and head north for the 3,100 miles of mostly trail riding. Being from Minnesota, they seem surprised by the varied landscape of the Land of Enchantment, likely because they believed it was just one giant, flat desert instead of having mountains, trees, streams, etc.
Colorado brings even more mountainous terrain as well as colder temperatures. They also get to experience riding in sand in the desert there, something they have little experience with in their home state.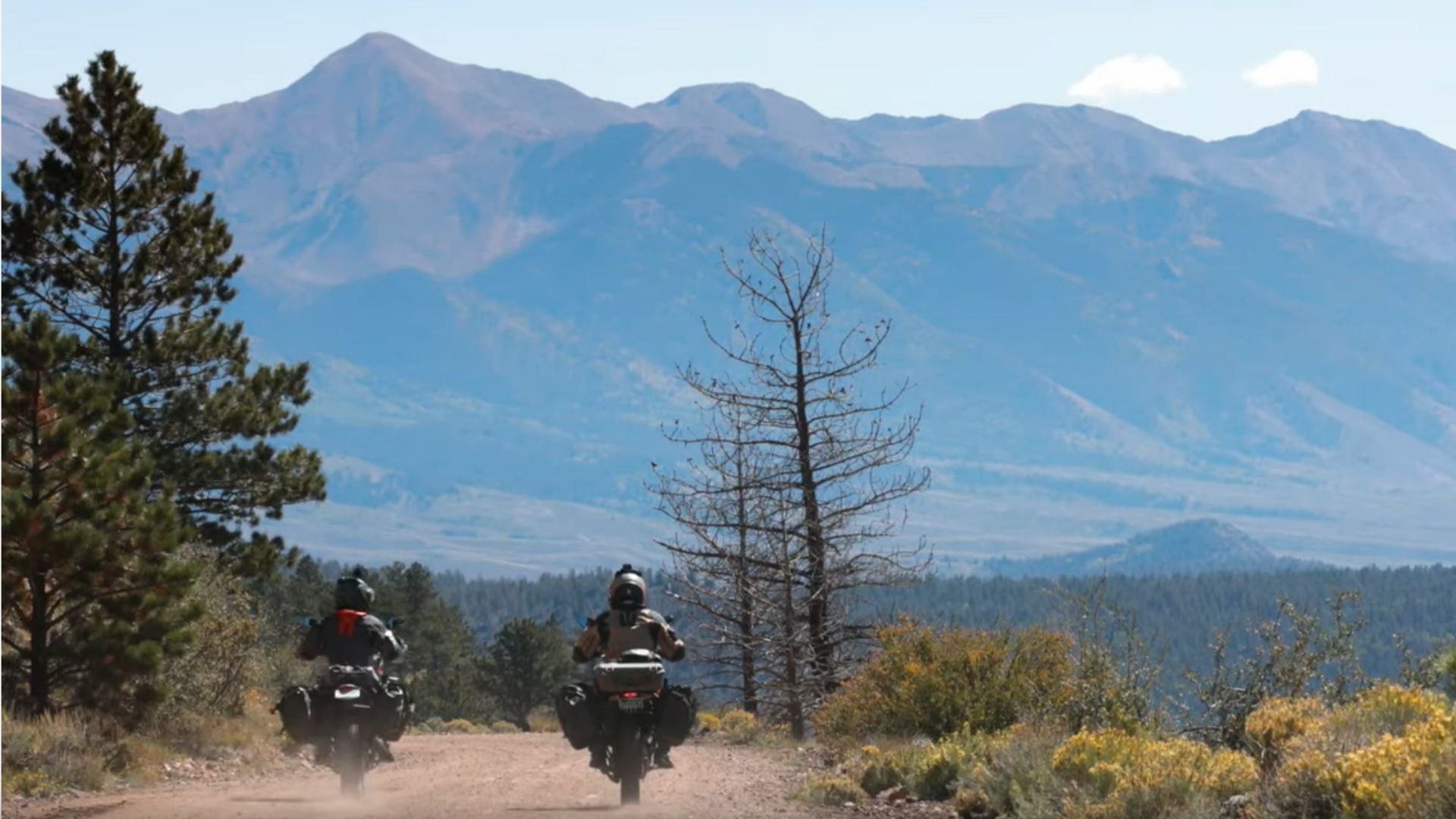 Wyoming means they enter the Grand Teton Mountains, a notoriously rugged range beloved by many. While this means amazing beauty, it also comes with plenty of colder temperatures. In Idaho they have to negotiate some narrow passes with big drop-offs as well as other trail challenges, which are part of the adventure.
They also run into some wildfires as they go further north, plus other obstacles which push them out of that comfort zone. In Montana they start dealing with ice on their gear, plus the terrain gets even more rugged, pushing both motorcycles and men.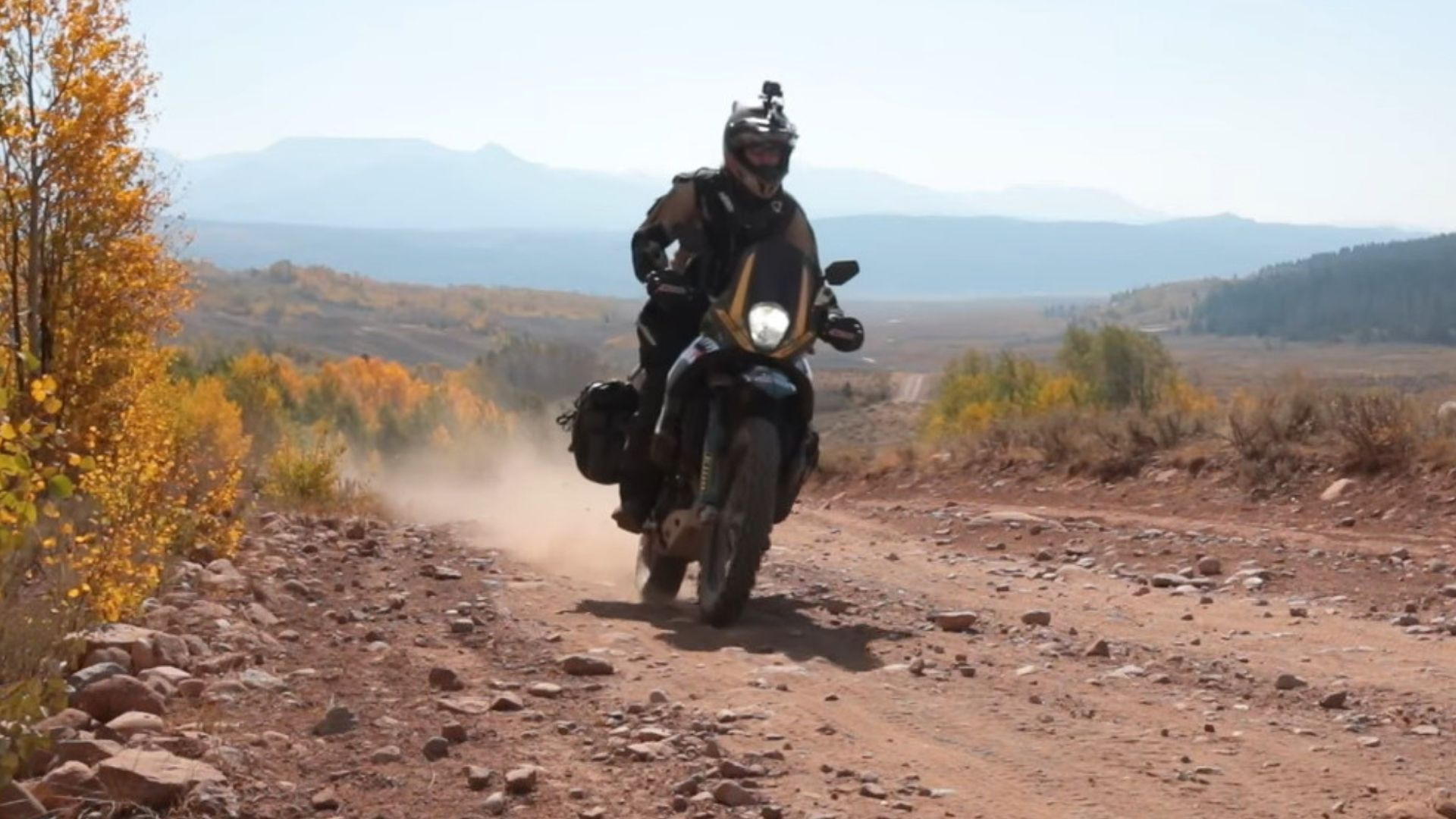 Of course, a big trip like this which requires plenty of both rider and motorcycle doesn't go off without a hitch, even with all the prep work. Actually, they experience a few problems, some which are easily remedied. If you head out into the wilderness without a plan for failure, like taking the necessary tools and other equipment to make trail repairs, you're going to be caught off guard. For this group, they have a chase vehicle with at trailer, something which they end up needing to address a problem.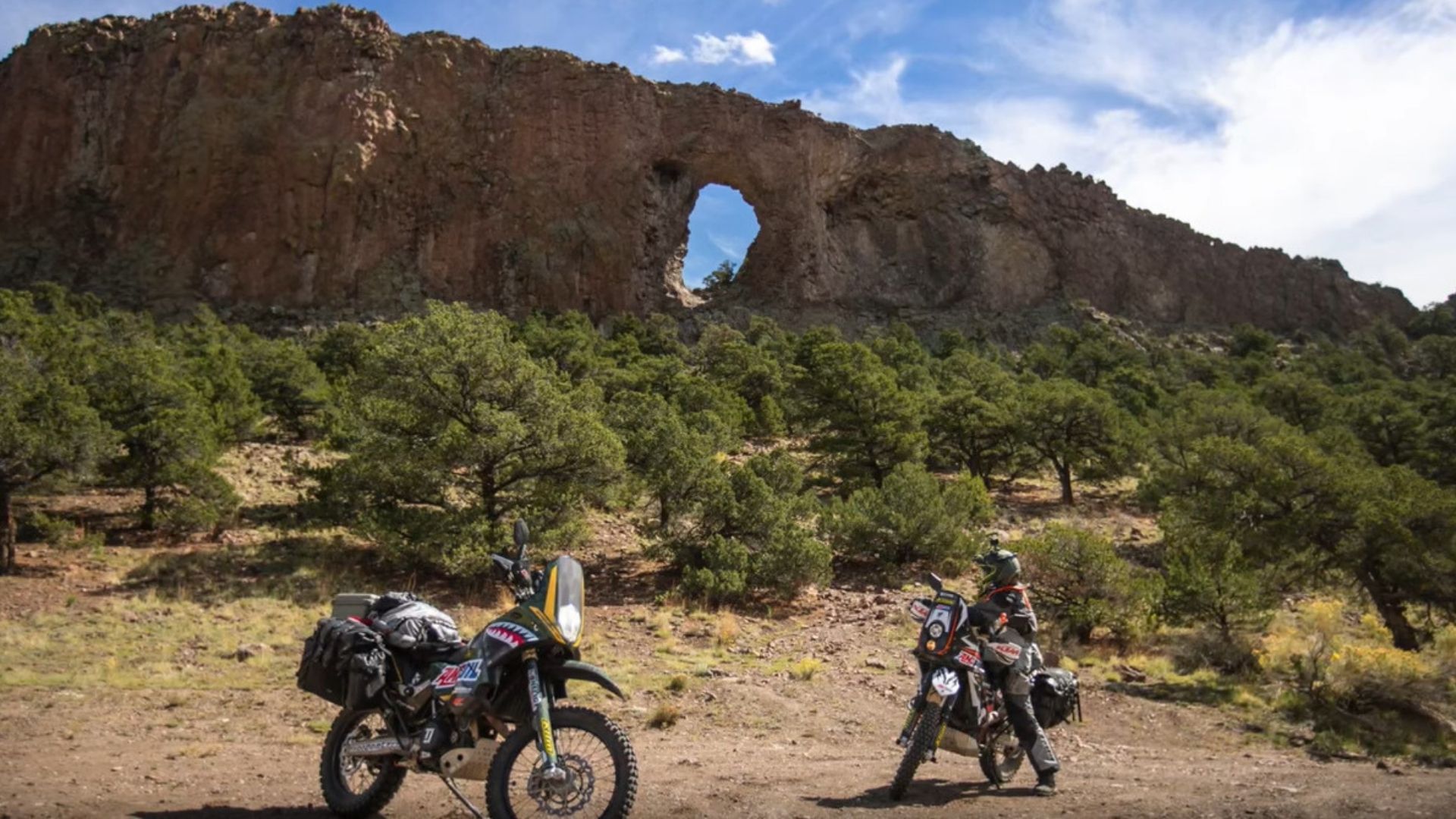 If riding the Continental Divide Trail is a fantasy of yours, you should seriously consider making it a reality. There are plenty of resources out there to do research on the trail, starting with the Continental Divide Trail Coalition website and the U.S. Forest Service guide. Groups plan these trips fairly often, or at least they did before COVID-19 became a concern, so that's a great option to consider for not going alone or in a group of inexperienced riders. Whatever you decide, careful planning and research will help make the most of a journey you can reflect on for the rest of your life.
Check out the video and enjoy all that beautiful scenery.