McLaren threw everything they had at this insane supercar!
---
The McLaren Speedtail is the descendant of what is considered by many to be the greatest McLaren car ever made. Taking the lightweight, carbon fiber tub design of the F1, McLaren improved it by using a titanium strand reinforced material. Though it steps away from the F1 with its new one-piece glass canopy, it does keep with the tradition of the F1's seating arrangement and capacity, and the signature vertical-dihedral doors. Again McLaren improved this design, this time with new lightweight materials that were unavailable when the F1 was being produced.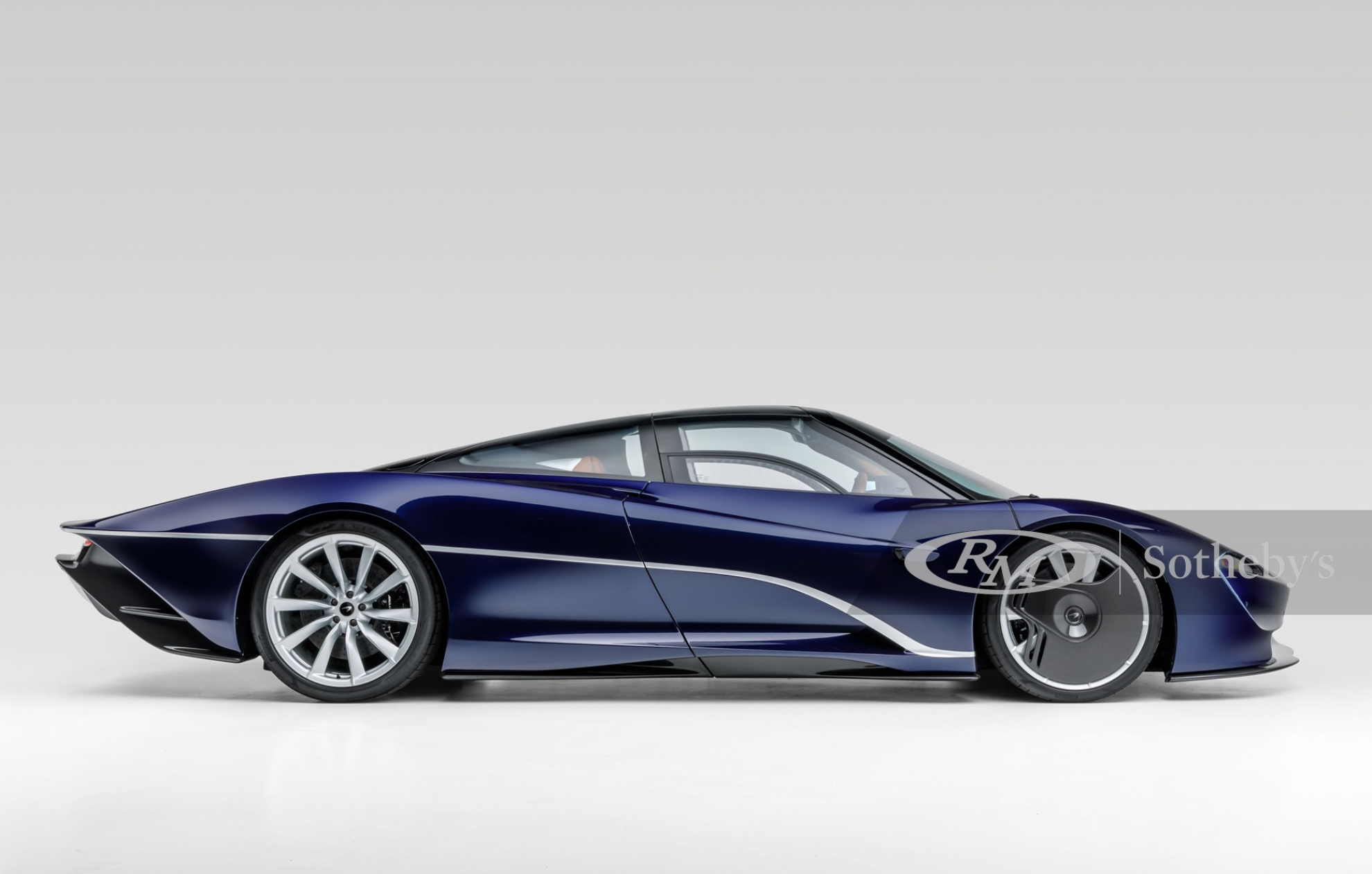 The Speedtail's hybrid powertrain is the result of both continued gas-powered engine technology and developments spearheaded by McLaren's Formula E technology group. The 4.0-liter twin-turbocharged V-8 engine is the evolutionary successor of the one used in the McLaren P1 but with a revised piston design and enhanced cylinder head cooling that increases power output to over 750-horsepower. The Speedtail also incorporates an electric motor and battery to create an additional 312-horsepower at low engine speeds. All-in-all the super car uses its available 1,035-horsepower to reach a top-speed that is limited to 250-mph.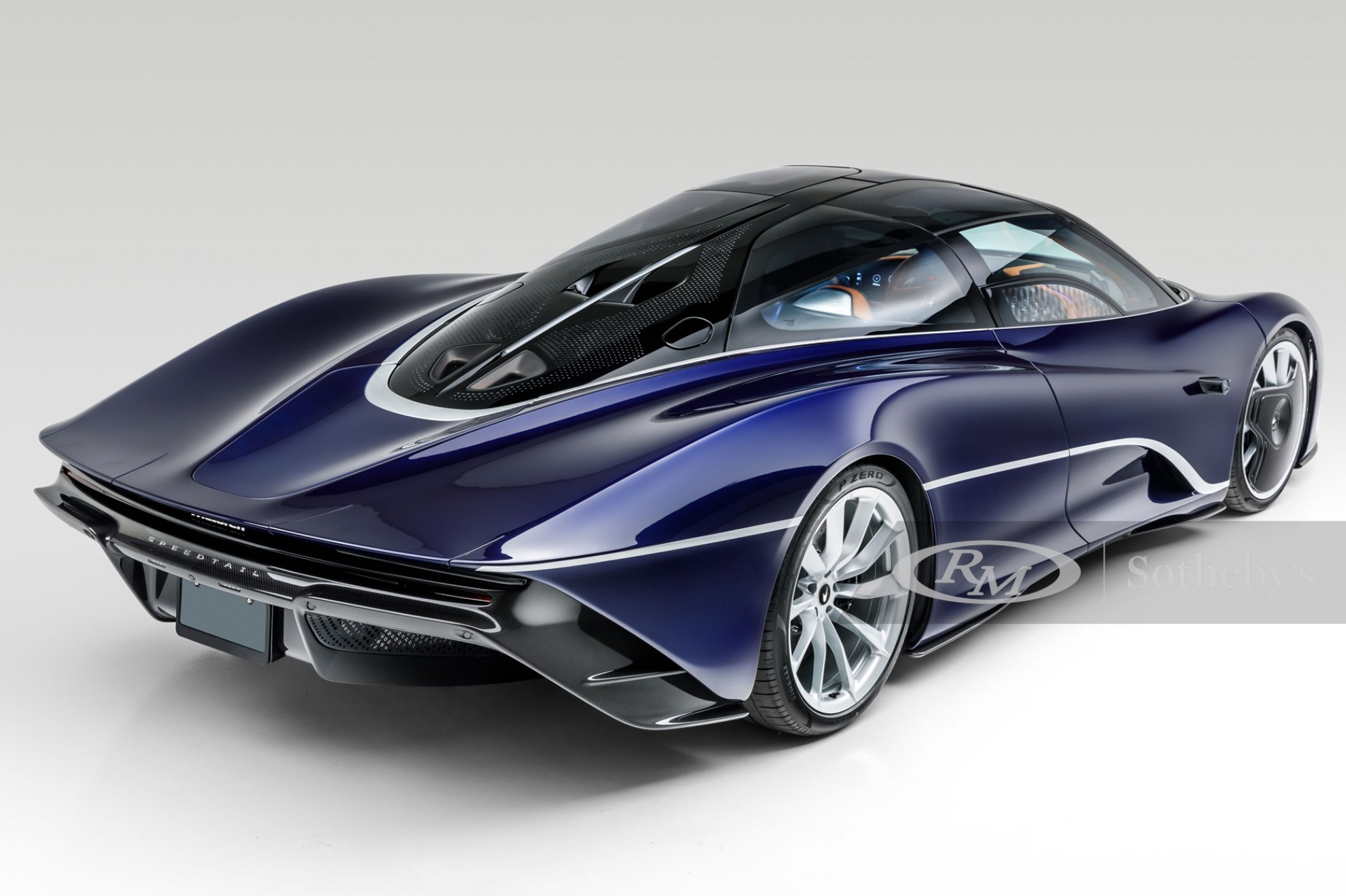 Underpinning the Speedtail is a unique multi-link suspension system made of aluminum alloy that, along with the cars aileron equipped aerodynamic package, keeps all four specially made Pirelli tires firmly planted through the corners and its nearly unbelievable top speed. An ultra-low drag coefficient and a regenerative braking system make the Speedtail one of the most efficient McLarens to date.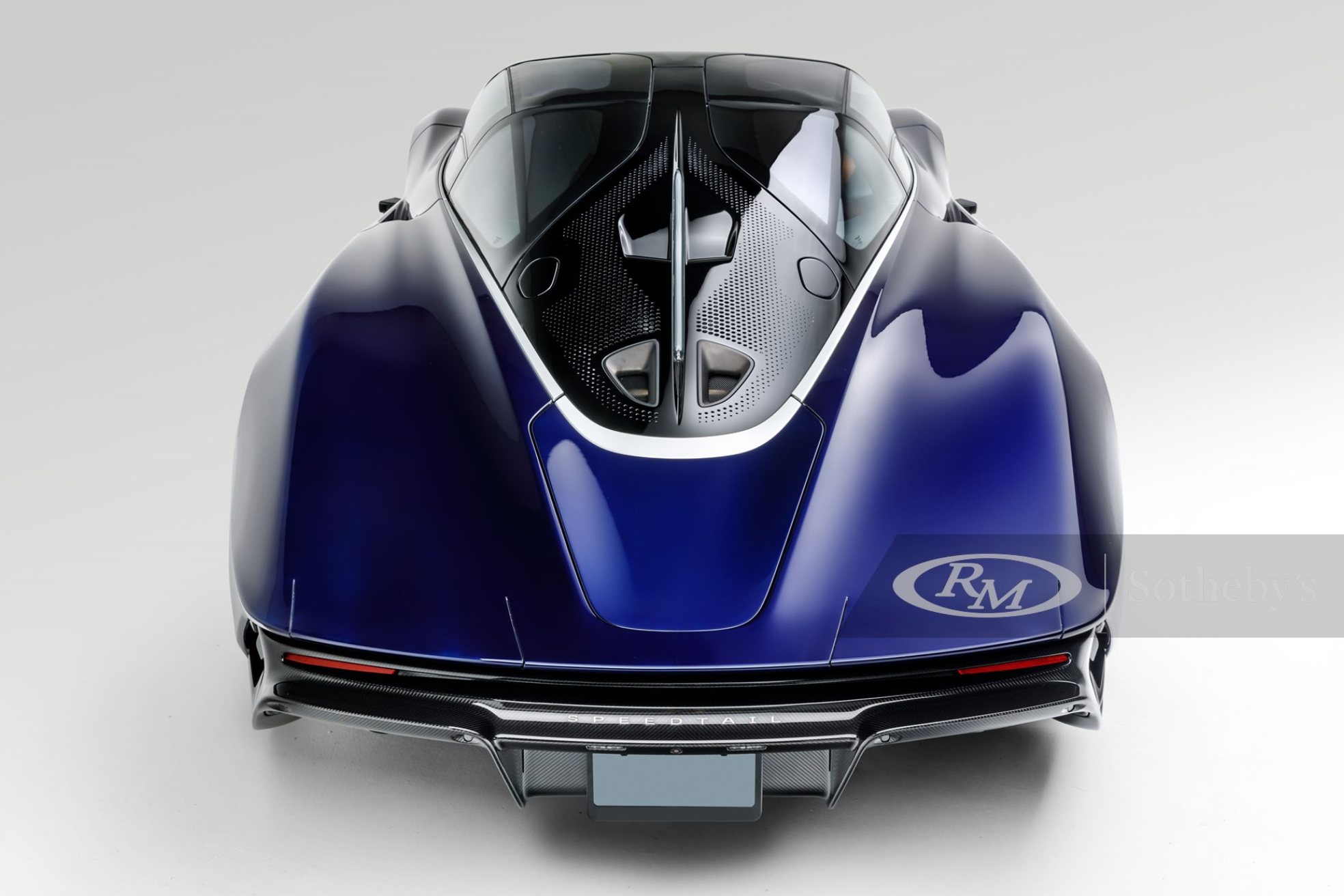 Again like the F1, the Speedtail is a limited production car and only 106 will be produced. That usually means that if you want one you have to go through an incredibly complicated application process and wait for approval and delivery. Or you can pay $3.5 to $4.5-million for one at auction. If you can swing it, RM Sothesby's is offering a 2020 Speedtail at their January 22nd auction. The MSO Heritage Atlantic Blue McLaren features a vintage tan Aniline leather upholstery with carbon fiber accents throughout. Just in case you are on the fence about the car, it is said to only have 30 miles or so on the clock and to be accompanied with a fitted suitcase for the front trunk and a gold-colored titanium tool set. But something tells me that the car alone is plenty enough to fill anyone with envy.