This Roadster Shop built masterpiece was made to combine the best of vintage design with modern performance and it does just that.
---
Joe Rogan is a significant icon in the automotive world because of his love for resto modded classic muscle cars and lengthy discussions surrounding his favorite vehicles of all time. After long-form interviews with such industry legends as Matt Farah and Dale Ernhart Jr., it should come as no surprise that Joe has a vast collection of his own American sports cars. These vehicles include a 1965 Corvette Stingray, a 1969 Chevrolet Nova, and a great 1971 Bronco that can achieve far greater speeds than even O.J. Simpson could handle. But, of course, all of these vehicles pale in comparison to this ridiculous build as it has just been finished by one of the automotive world's favorite builders, who pays attention to everything down to the high-quality seat covers.
Speaking of high-quality seat covers, don't buy yours until you read about high-quality seat covers here.
This jet black 1969 Chevrolet Camaro is an absolute blast, and it just rolled out of the iconic Roadster Shop. Of course, this thing boasts a ton of attention to detail in everything from the side skirts to the hand-crafted front bumper. In addition, the body was made specifically to look as original as possible while still eliminating the various troubled areas of old age. As Joe has stated before, he loves old cars for their looks, but he can't stand the poor quality, missing details, and poor driving experience that usually comes with them. To fix this issue, he has dedicated this vehicle to the pursuit of modern performance while still retaining the classic style of the original Chevy Camaro.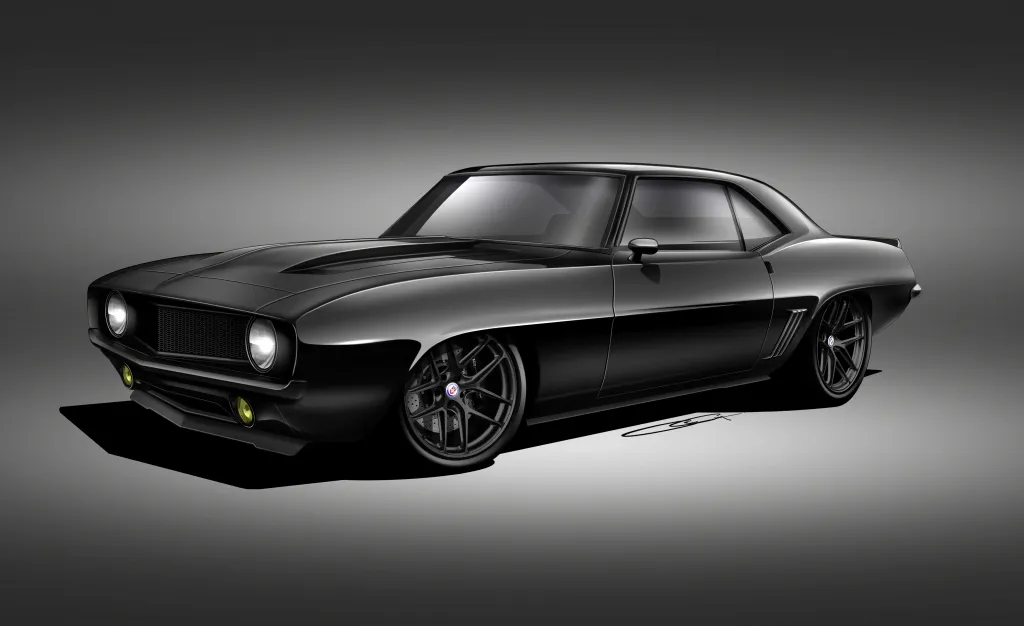 Small details like the door handles from a C6 Corvette make this car a blast to look at as the trained eye recognizes the best of modern engineering. However, one part of this car is decidedly not small, the engine! Under the hood is a massive LSA V8 that utilizes some custom head work, an upgraded camshaft, and modern pulleys to produce between 850 and 870 horsepower. All of that power is made usable by the Spec Roadster Shop chassis, significantly improving handling. Essentially, this car was converted from a beautiful classic Camaro with very few performance attributes to a mighty vintage racer with better handling than most modern sports cars!