Built as America's answer to the sleek European roadsters of the 1960s, this car does far more than just beat the competition.
---
The second-generation Corvette was possibly the most remarkable creation to ever hit the American sales floor in the 1960s because of its sleek design, high horsepower V8s, and tight handling for the time. Under the hood of these cars, you could find a vast array of engine options ranging from the 396 ci V8 to the iconic 427 ci big-block V8. Regardless of what powerhouse was pushing the car to the limit, there was no low-performance model of the Corvette, which is precisely how we like it here in the United States. These cars were built to compete with smaller European sports cars but quickly came into their own as Chevy engineers found that the European designers simply couldn't keep up with American V8 engines.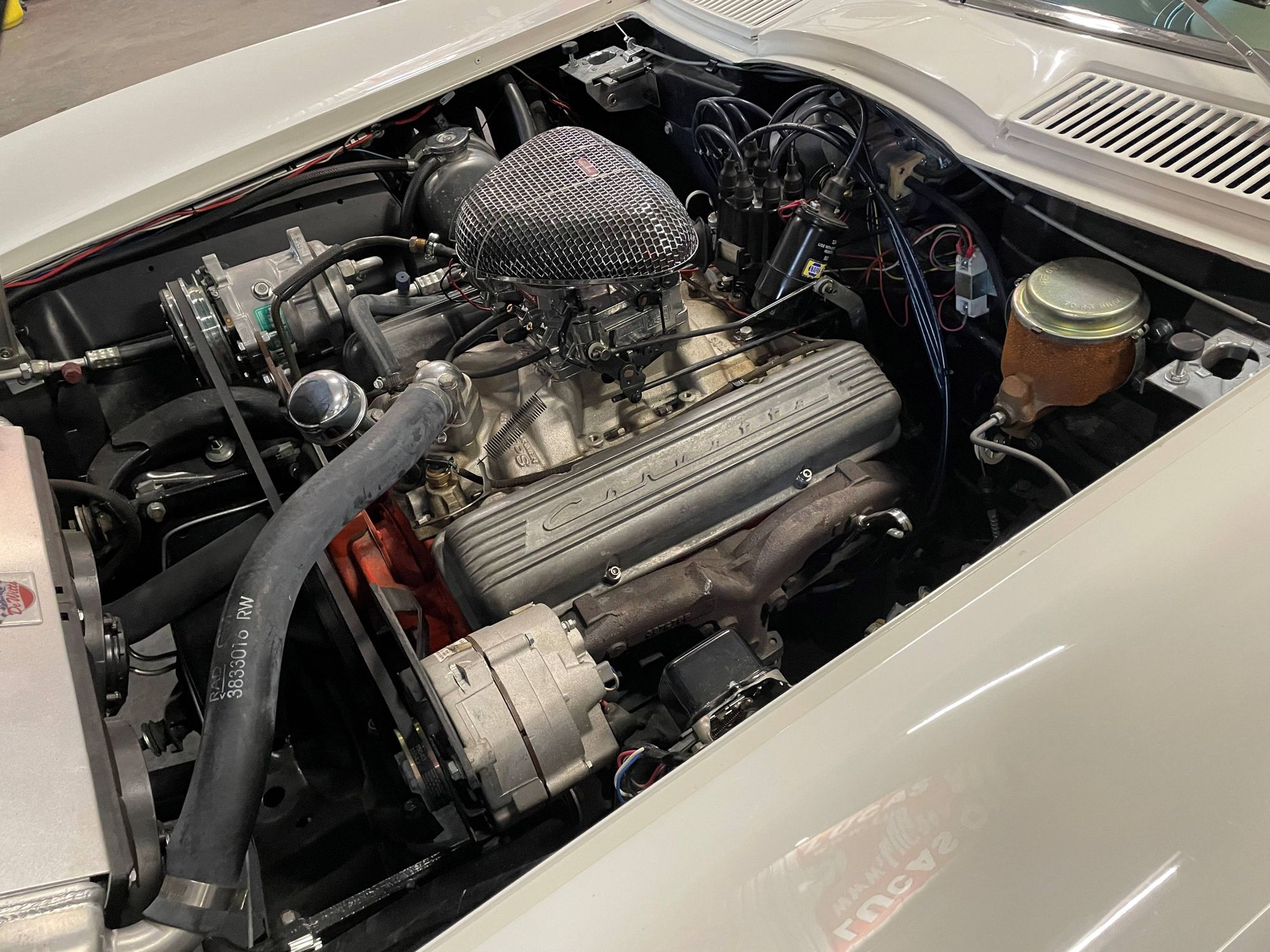 This car is the perfect example of that as it boasts a substantial 327 ci V8 engine under the hood, capable of producing a mind-blowing 350 horsepower at 5,800 pm. Of course, this was a high revving V8 for the time as other motors such as the 427 ci V8 delivered peak power at around 5,600 pm. High RPMs mean more driving fun which is exactly what you should expect from what is regarded as the best generation of Corvette. You'll never be disappointed behind the wheel of this thing!
The exterior has been incredibly well-kept, with a smooth white paint coating the surface and a tan interior which provides a nice contrast to an already beautiful car. It should come as no surprise that the build quality of this car is exceptional in every way as the owner put over $100,000 into the restoration of his beloved classic Chevy. With an automatic transmission, plenty of power, and a very luxurious interior design, you'll always have the best Vintage performance as it provides an excellent driving experience while also allowing you to cruise from time to time.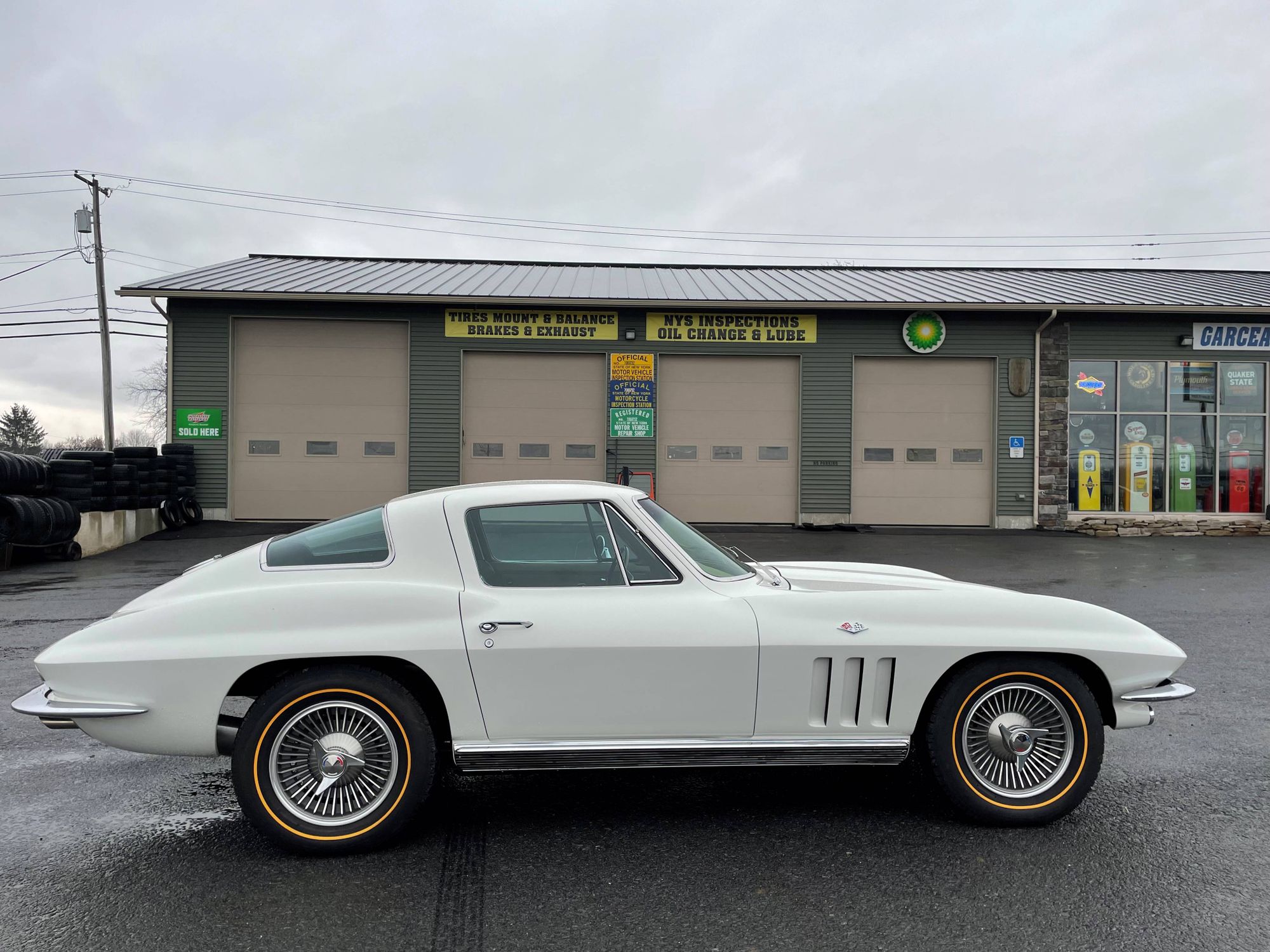 This vehicle and many others are selling at the Lakeland Winter Collector Car Auction in Lakeland, Florida. Gates open at 10:30 on February 25th & 26th.  For more information visit our website at https://carlisleauctions.com.