We check out some of the most interesting cars up for grabs right now!
---
The classic and collector car market is a fantastically diverse tapestry of vehicles from every breed and era. Delving into the classifieds reveals some real gems waiting to find a new home with both enthusiasts and serious collectors alike. Every week we'll be highlighting the top cars in need of a new home that caught our eye.
440 Barracuda That Will Leave You Singing Louder Than The Engine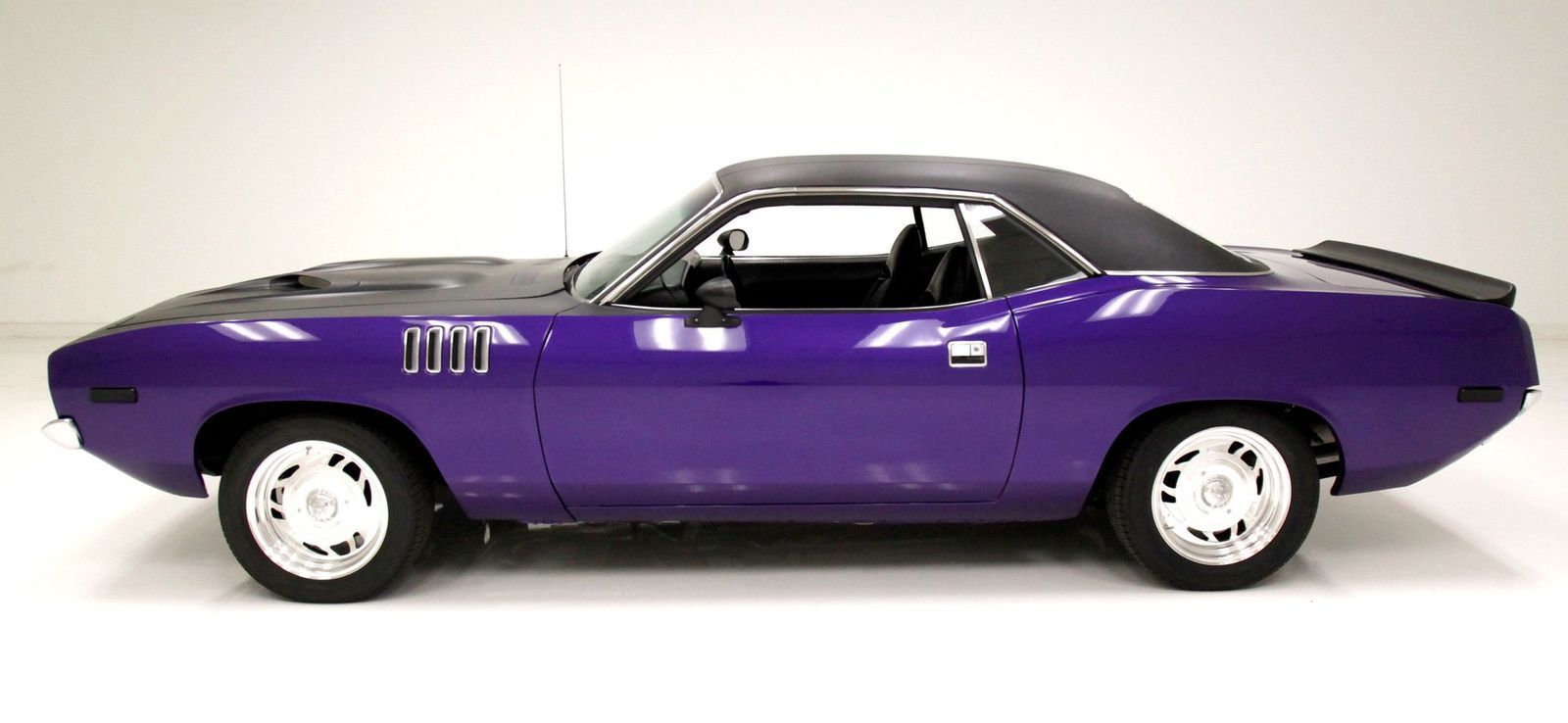 The Barracuda is widely accepted as one of the first muscle cars, if not that, then at least the most infamous. This purple and black beast of a car are one of the most popular and attention-grabbing powerhouses from its time. This loud beefy workhorse screams aggression from the coke bottle body shape to its massive grill that gives it the appearance of an angry sea monster. It is because of this that the name "Barracuda" comes from the predatory fish known for its vicious, aggressive behavior, and fearsome look.
See it here.
Race-Prepped 1971 Datsun 510 Rally Car Is The Ultimate Track Toy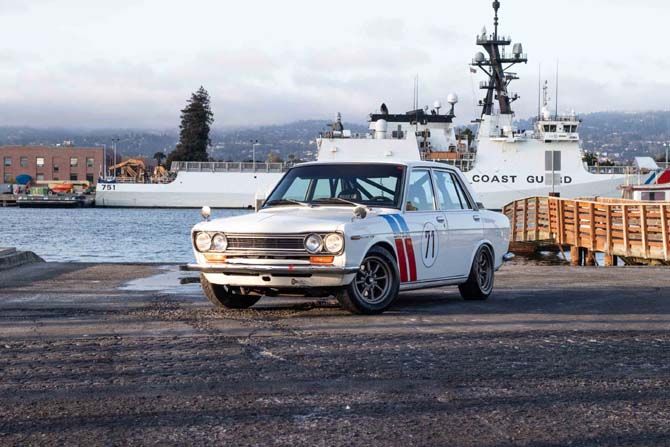 If you think you need a high-horsepower engine to have fun, guess again. This little 1971 Datsun 510 is proof that with the right modifications any car can be a competitive racer, and this classic rally car is up for auction through The Driven Exchange.
See it here.
High-Powered 2019 Cadillac CT6-V Is An Instant Collectible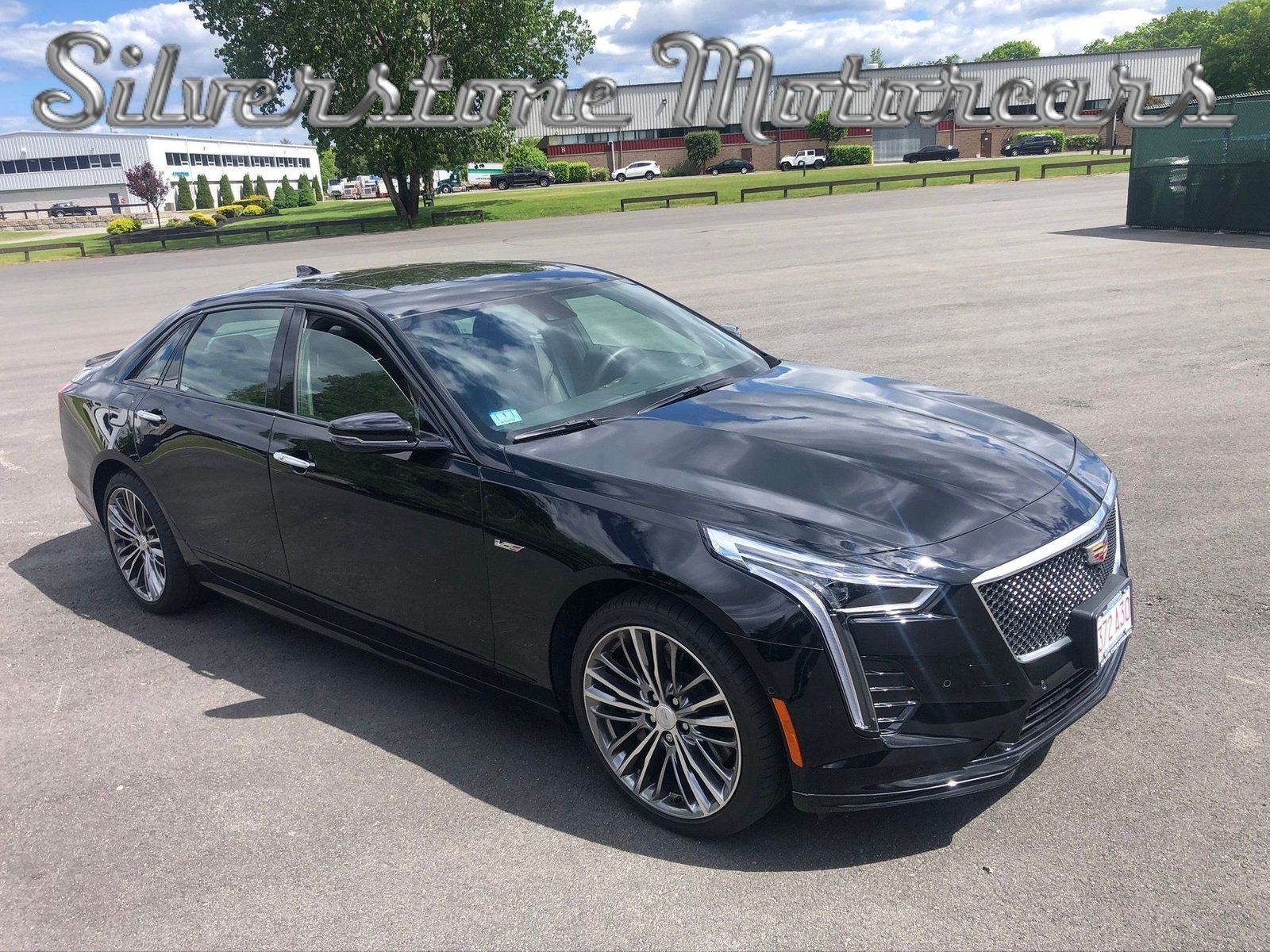 Normally, a brand-new Cadillac sedan wouldn't perk up our ears when we spend so much time talking about classic and collectible cars, but the all-new Cadillac CT6-V strikes all the right cords for car lovers. Combine the car's advanced high-powered engine with a short, limited run of production, and these big sedans suddenly sound enticing. Now there's one up for sale with almost no miles on it, and a price that should have this car selling faster than its 0-60 time.
See it here.
1969 Chevy Camaro SS Offers Custom Tweaks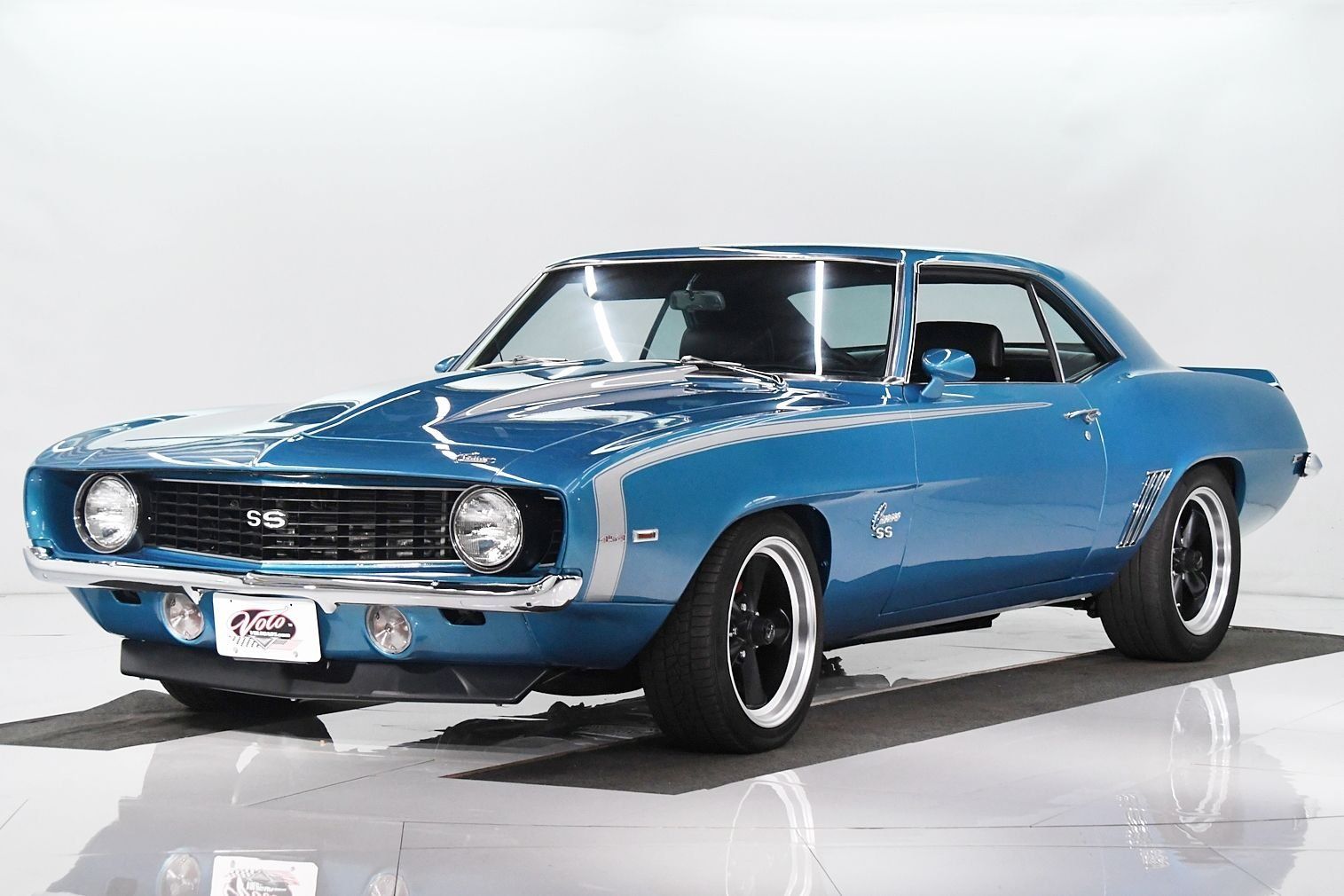 Whether you're a GM fan or not, there's no denying the allure of the '69 Camaro. It was produced right at the height of the American muscle car wars back in the day, aimed at knocking off the Ford Mustang and Plymouth Barracuda. If you've dreamed of owning one of these machines, this could be your chance.
See it here.
Custom 1987 Chevrolet S-10 Transformed Into A Killer Hotrod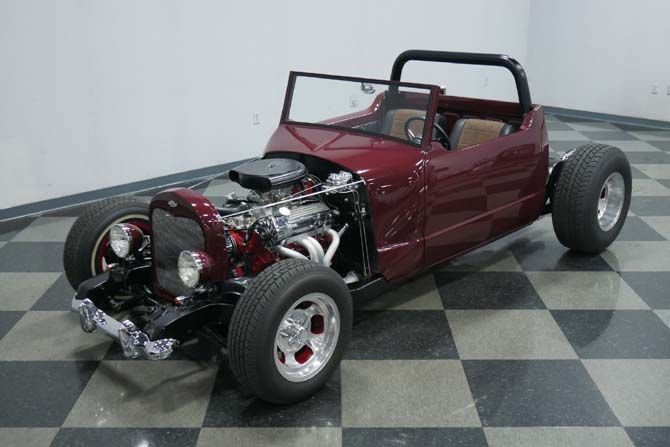 Not to over simplify the art of hotrod making, but it would seem that the most successful and widely used equation for creating such a custom vehicle goes as follows: combine a small block Chevy engine, Mustang II front end and a nine-inch Ford rear end with a healthy dose of flamed paint, American Racing wheels and a Lokar shifter.
This custom 1987 Chevrolet S-10 definitely didn't get that memo, yet it's undoubtedly still one cool hotrod!
See it here.
1970 Plymouth 'Cuda AAR Is A Numbers-Matching Beast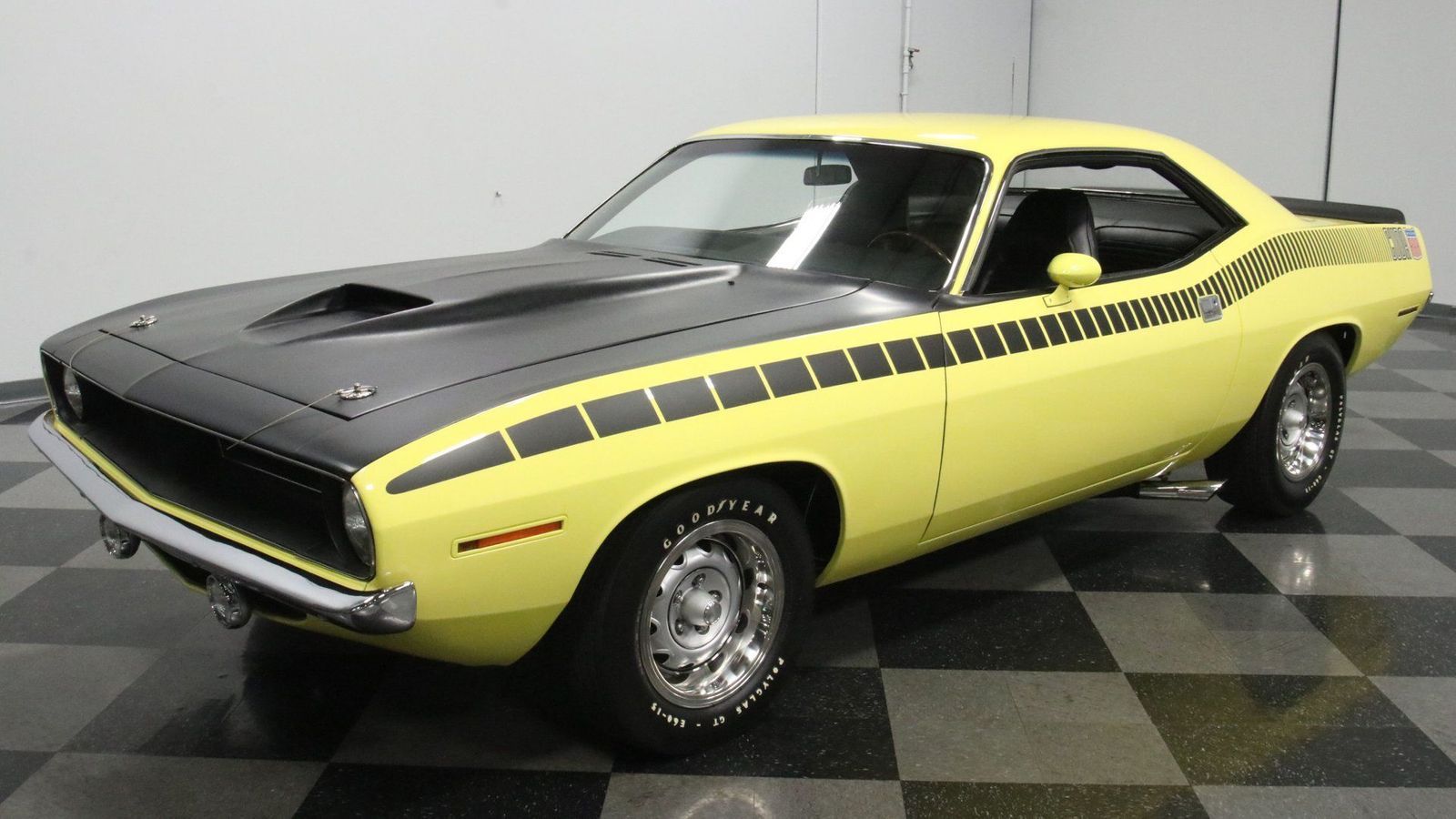 Of all the classic Mopar muscle cars from back in the day, the Plymouth 'Cuda AAR is quite possibly the most legendary. The car certainly has a wild fan base and it's easy to understand why with a combination of in-your-face-looks and in-your-face performance. We have SCCA Trans-Am racing to thank for this beauty of a car.
See it here.
Add One Of The Last 2008 Bullitt Mustangs To Your Collection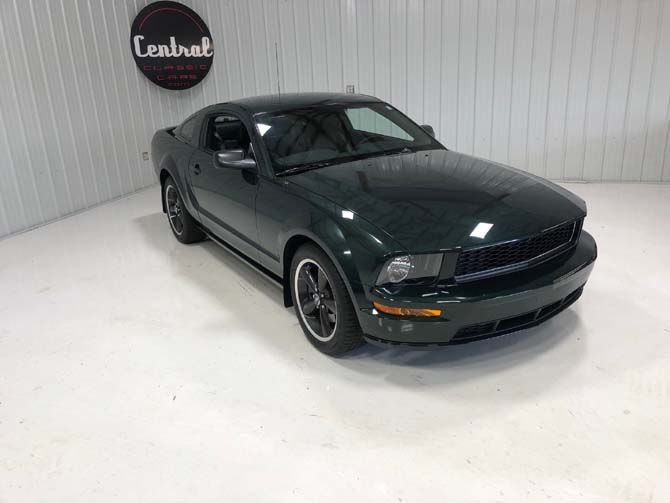 After a successful run of Bullitt Mustangs in 2001, Ford brought the famous Mustang model back for the 2008 model year to coincide with the 40th anniversary of 1968's Bullitt. Only 5,808 examples were made for 2008 (and another 816 in 2009), and this one was one of the last being the 5,720th to roll off the assembly line.
See it here.
Get Nostalgic In This Modern-Day Pontiac Trans Am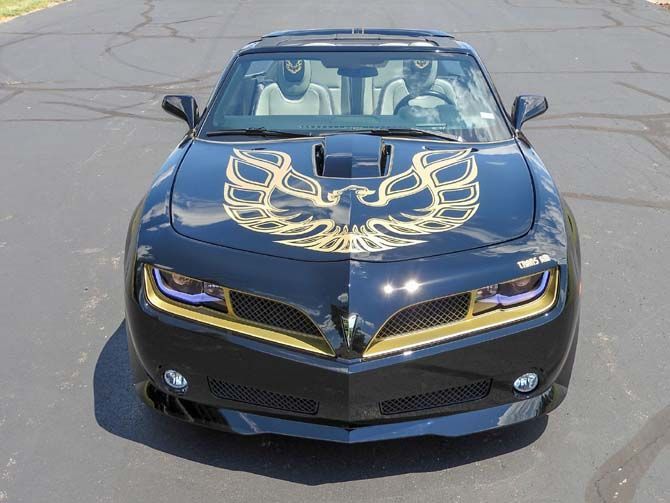 The Pontiac Trans Am has been dead since 2002, but if you're craving a modern-day Trans Am, look no further. This black-and-gold Bandit-style Trans Am is an example of what Nostalgic Motoring Ltd. has to offer bringing the iconic appearance of a Y82 Trans Am to a fifth-generation (2010-15) Chevy Camaro SS.
See it here.
1976 International Scout II Terra Diesel Is A Rare Off-Road Hauler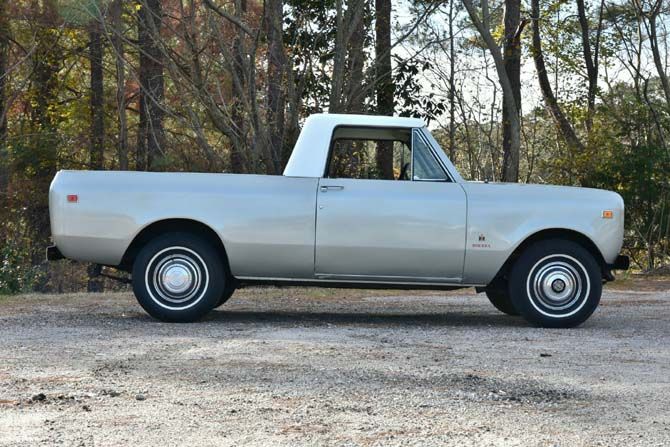 Diesel engines provide incredible low-end torque that makes it easier haul cargo and go off-roading, so it's no surprise that the 1976 International Scout II Terra pickup truck was offered with such an engine. What makes this truck a true collectible, though, is that the number of diesel Scouts produced was extremely low, and this one up for grabs through Raleigh Classic Car Auctions is an incredible example.
See it here.
1969 Hurst/Oldsmobile 442 Is Exclusive American Muscle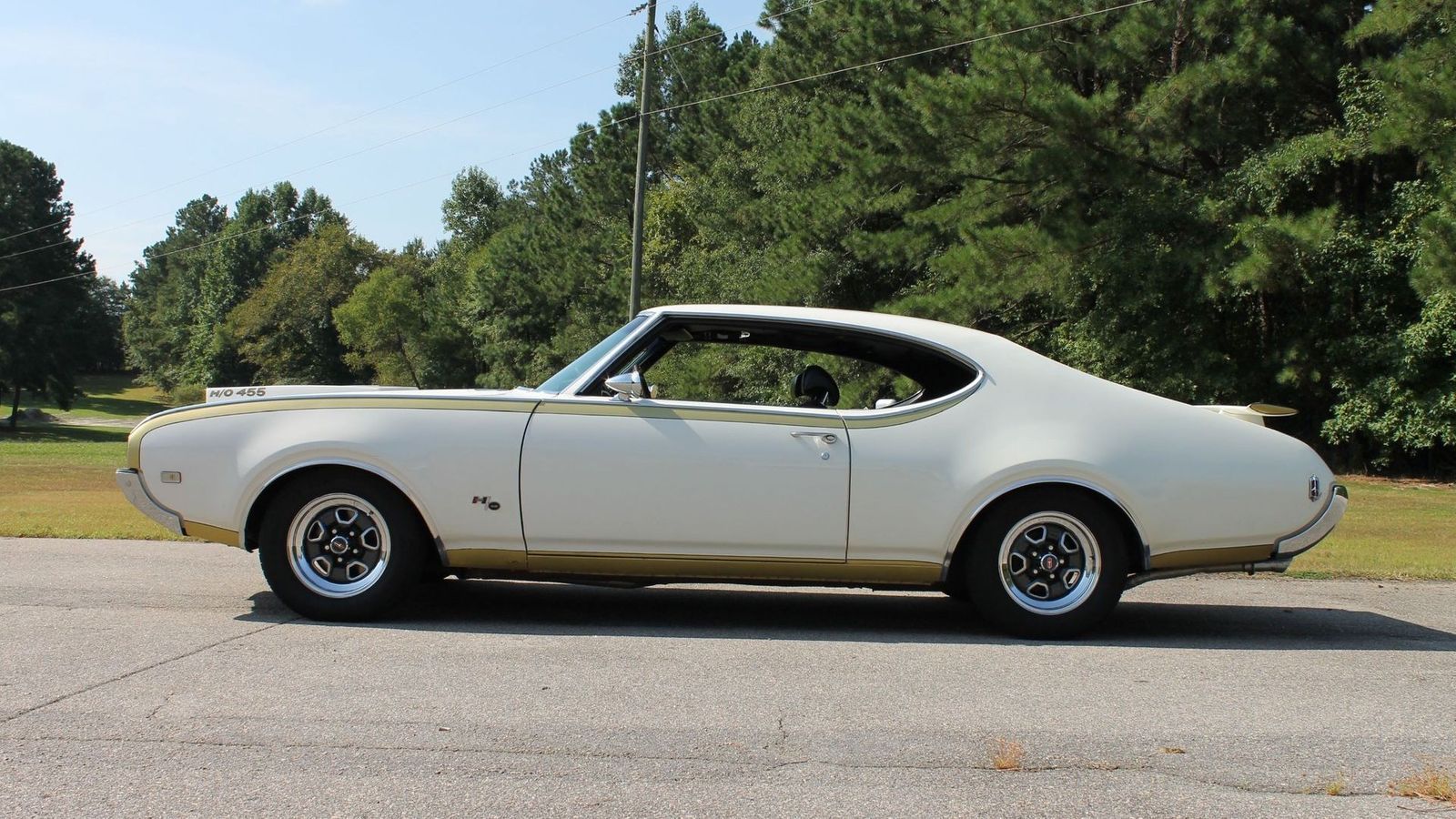 Back in the late 60s American automakers had muscle car fever. While Pontiac and Chevrolet had been the leaders in the horsepower wars, Oldsmobile finally got a piece of the action using its Cutlass lineup. However, the brand which had been left in the dust really turned heads when it built the 442 cars. to dial things up even further, this 1969 Hurst/Oldsmobile 442 from Raleigh Classic Car Auctions was created. One of the rarer muscle cars of the era, this is a hot collector's item today.
See it here.