Something different this week – would you leave this restored '57 Chevy stock, or would you let your imagination run wild?
---
Last week's Rock or Restore had us looking at a well-worn – but remarkably solid – 1979 Ford Mustang Indy pace car. The choice to restore it back to its former glory was an easy one. This week's choice is not so easy, though.
This week, we're turning our format on its side and deciding whether we would leave this already restored car stock, or if we'd take the sellers' suggestion and rebuild it into a wicked restomod.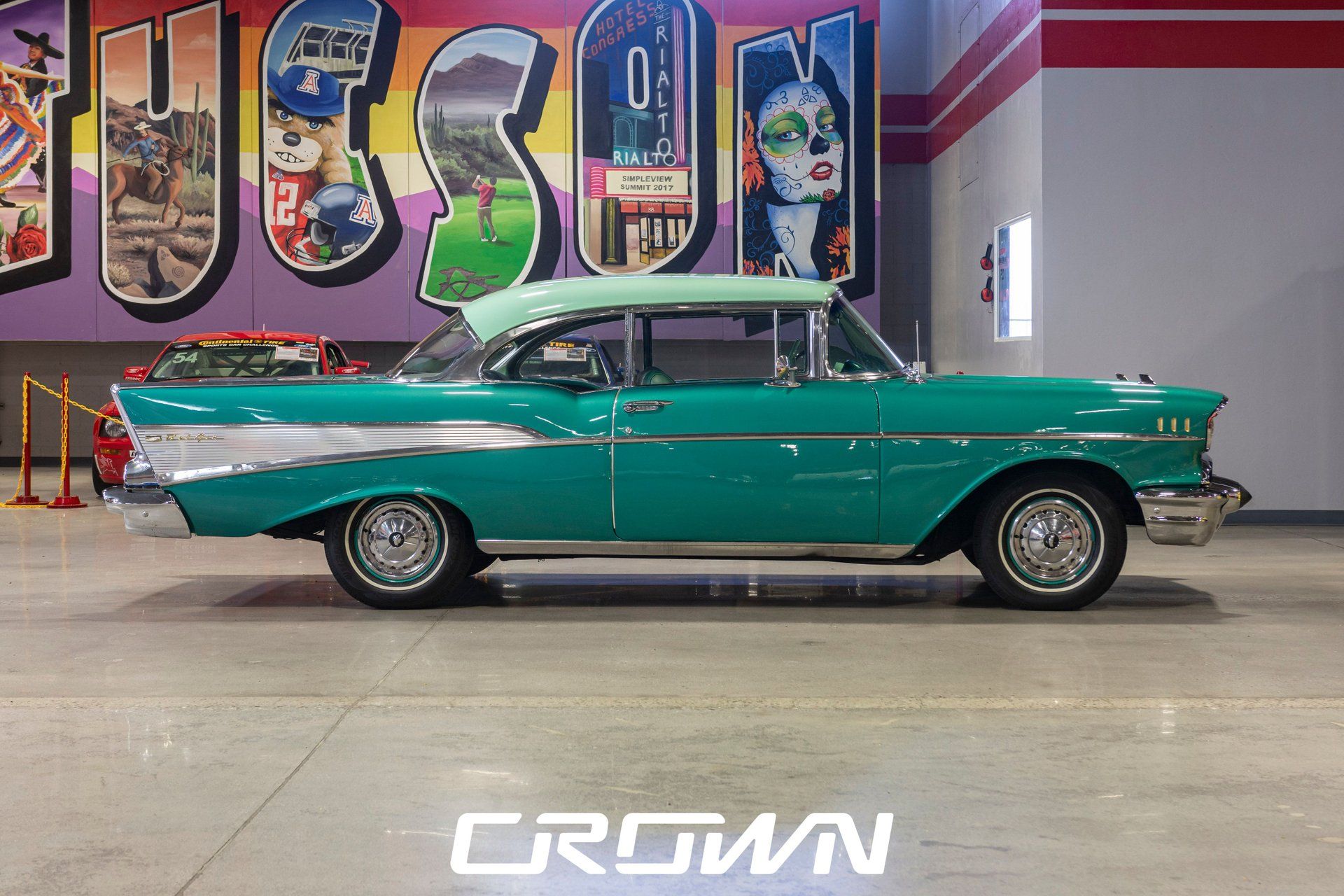 This 1957 Chevrolet Bel Air appears to be an older restoration, and it admittedly looks pretty good just as it sits. As far as Bel Airs go, this one isn't really anything special. It's a 265 two barrel car with a column-shifted three speed automatic.
Still, we're impressed by the car's overall condition. The engine bay is very clean, and the two-tone paint and interior appear to be in great shape.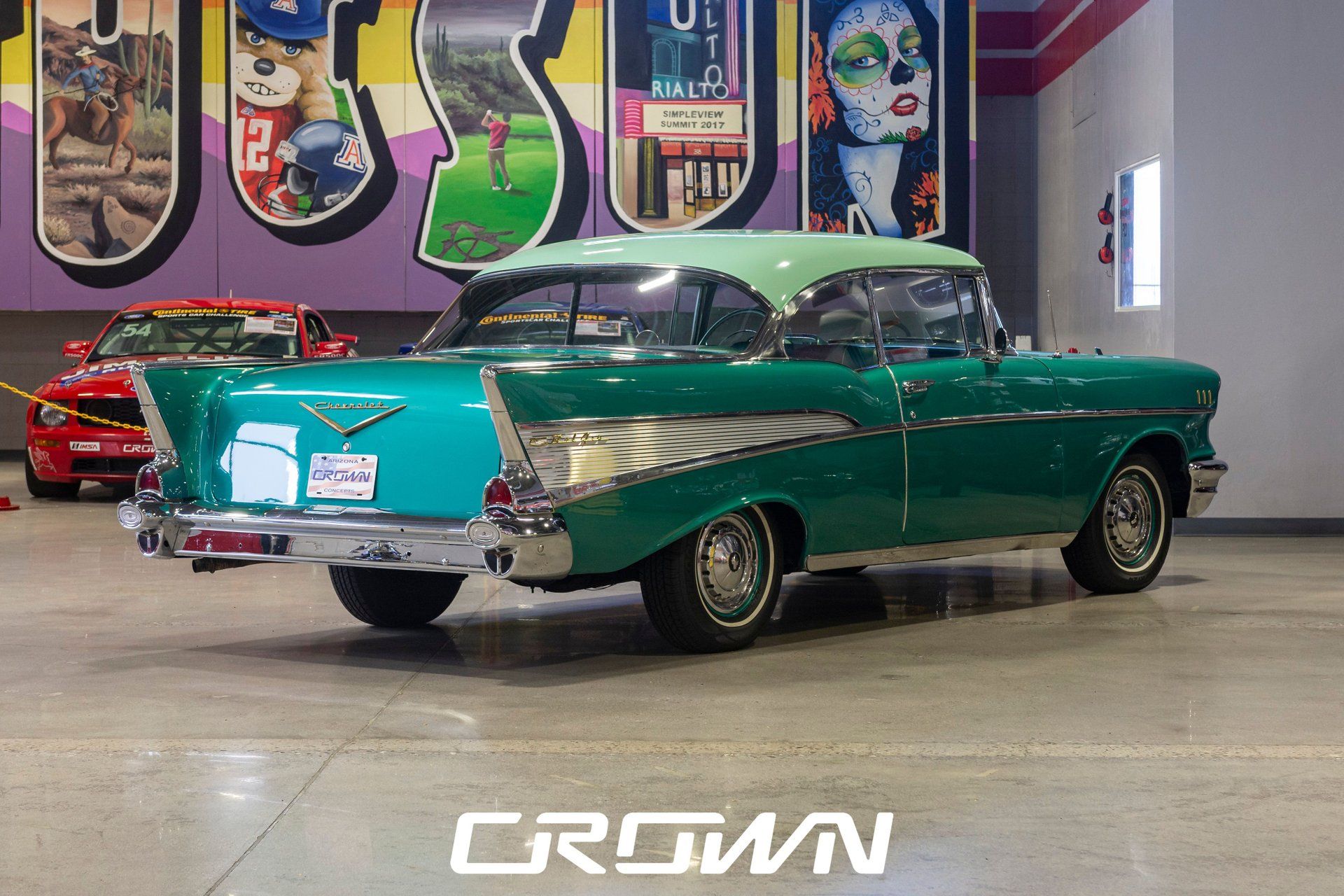 One very minor complaint is the white stripe tires instead of full whitewalls. They just don't look right on this car, and actually make it look kind of cheap. That's an easy fix, though.
We also have to say that we really dig the color combo. The metallic aqua and seafoam combo didn't make sense at first, but it didn't take long for it to grow on us in a big way.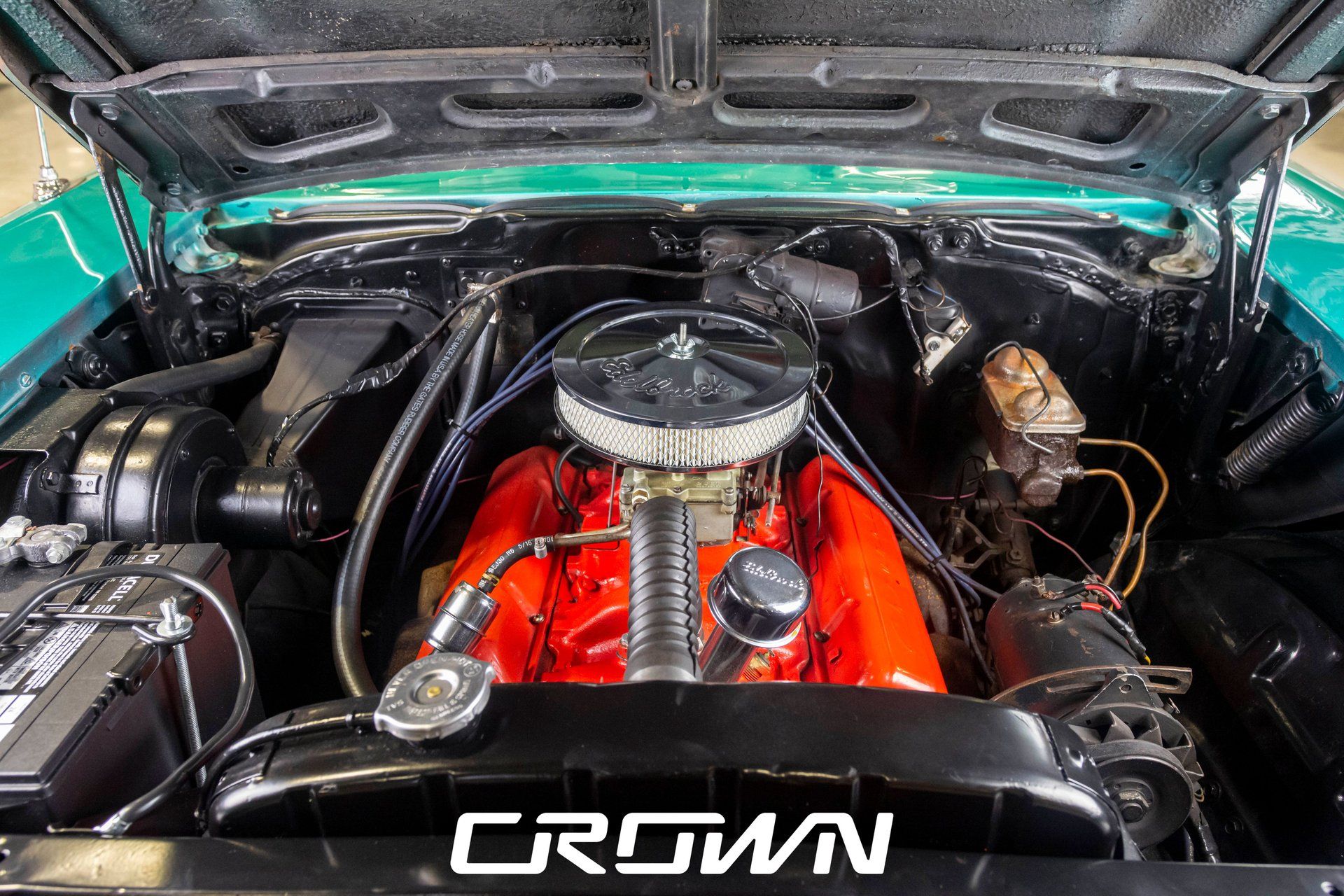 This '57 Chevy is being offered by Crown Concepts, a company whose cars we have shared on many occasions. They build and sell nice stuff, and they're offering to build this cat into a restomod for the next owner.
For under $40,000, you can buy this Bel Air and leave it more or less as is, or you can take the plunge and go crazy building a modern muscle machine with a fuel injected, forced induction V8, an air suspension, big brakes, sticky rubber, and iconic good looks.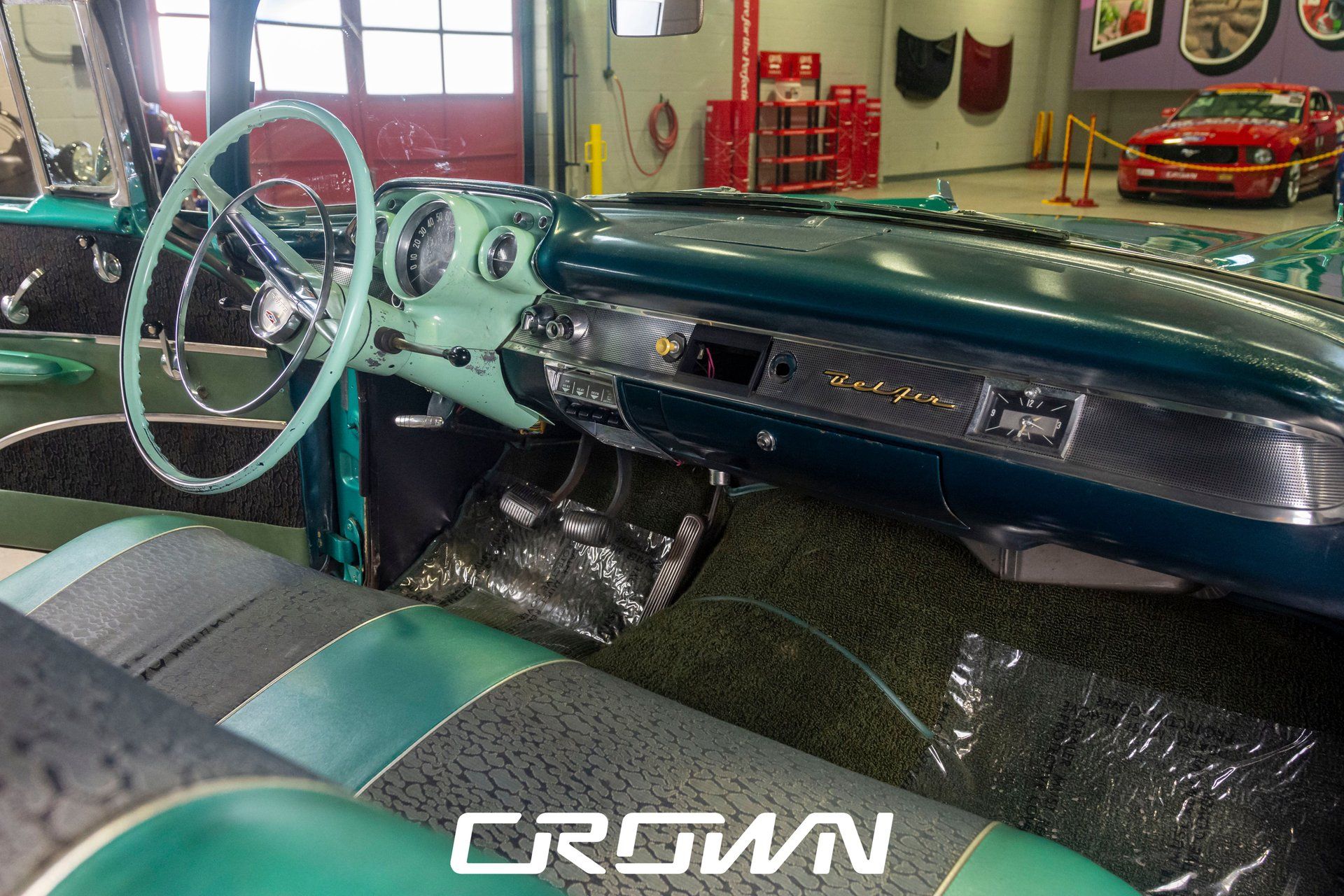 As much as we like this car in stock form, we'd love to see what the folks at Crown Concepts can do with it. Given that the price of entry is relatively cheap (by restored '57 Chevy standards, that is), we wouldn't feel too bad about modifying this car into the Bel Air of our dreams.
There are a ton of restored '57 Chevies out there, so we don't feel like we'd be destroying a piece of history. Also, cars are meant to be driven, and with a modern drivetrain and improved handling, we'd be far more likely to drive this everywhere we could.