This small vibrant package is crammed full of muscle.
---
Produced for just three years from 1968 through 1970, the AMC AMX is a GT-style muscle car with two seats and a short wheelbase. AMC, or American Motors Corporation, designed the car with a steel body, a first since the 1955-1957 Ford Thunderbird. With the Chevrolet Corvette as the model's only direct competitor, the AMX had a one-inch shorter wheelbase than the 'Vette and was priced considerably less. Flexing plenty of muscle crammed into such a small package, the AMC AMX is ready to throw down with the best of them. If interested in this stunning 1970 AMC AMX, be sure to check out Hemmings and the
Central Pa. Auto Auction's 19th Annual Classic & Antique Auction as it is scheduled to cross the stage on July 17th and July 18th in Mill Hill, Pennsylvania.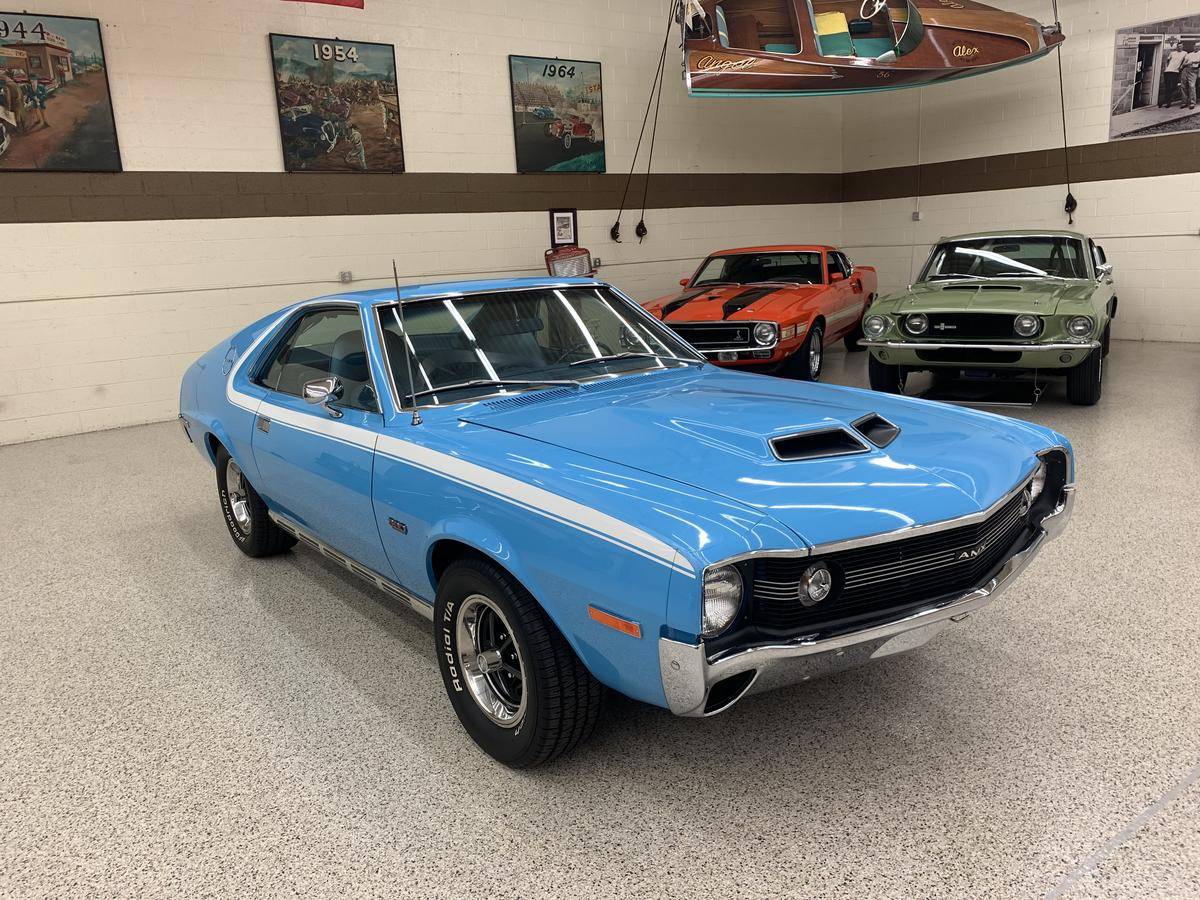 Sprayed in a bright blue hue, this incredible '70 AMC AMX is the result of meticulous restoration that has it in better shape than when it was fresh off the assembly line. Called "Big Bad Blue", this two-door hardtop is ready to turn heads no matter where you go. Open the doors to reveal a blue interior that is in fantastic condition.
Powering this small muscle car is a 390-cubic-inch V8 engine that generates 325-horsepower and is backed by an automatic transmission. According to the listing on Hemmings, the mileage states 71,062 but is exempt.
The 1970 model year was the final production year for the AMX, and it was given a mild facelift to resemble the past two model years. Although the redesign was considered mild, the car still had enough differences to be its own separate design. These changes included a new front end design that featured a longer hood complete with a "power blister" and two large openings that forced cold air into the engine bay. Other differences included the new flush grille that incorporated the headlamps, a revised rear end, full-width taillights, side marker lights shared with other AMC models, and a single center-mounted backup light. The 97-inch wheelbase remained the same, but the overall body length was extended by about two inches.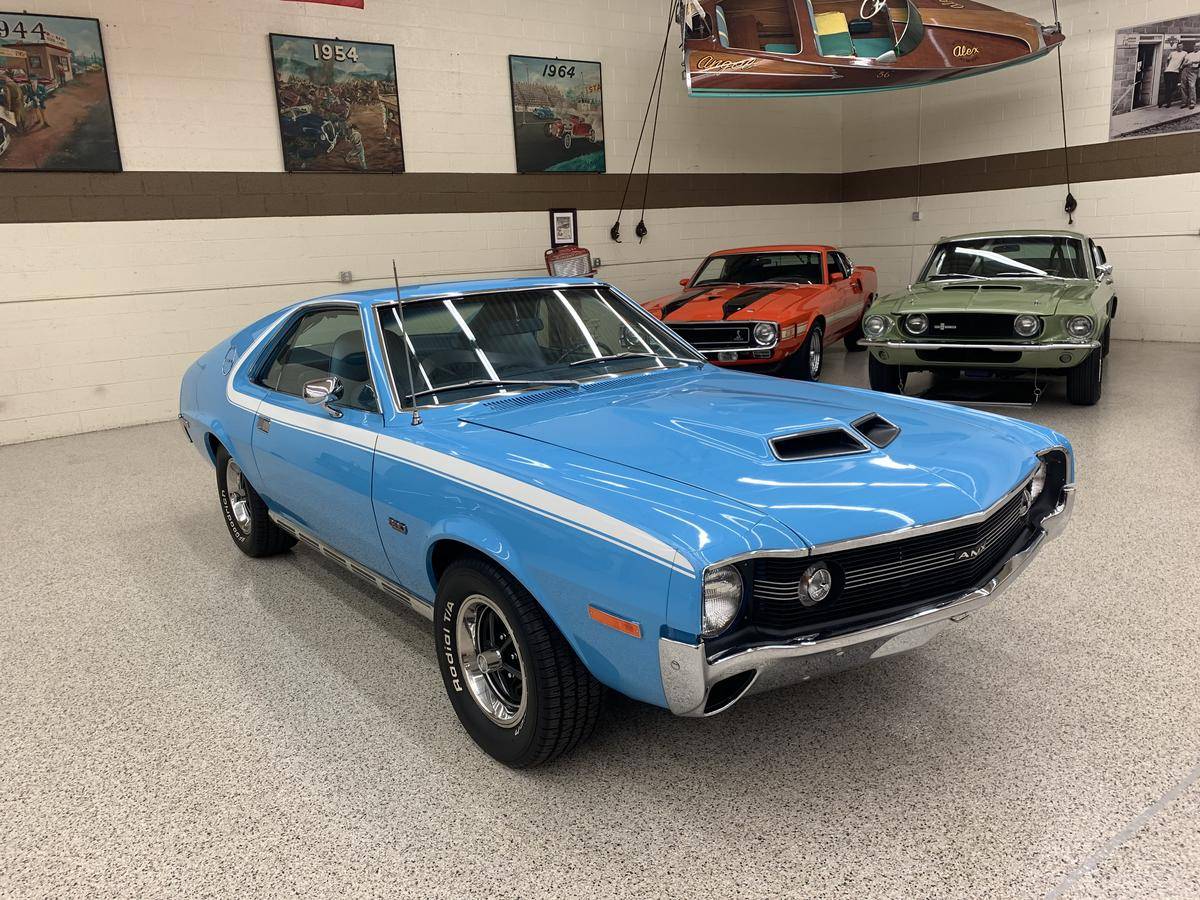 If this meticulously restored 1970 AMC AMX muscle car is calling your name, make sure to check out the Central Pa. Auto Auction's 19th Annual Classic & Antique Auction by Hemmings on July 17th and July 18th, 2020. The auction takes place in Mill Hill, Pennsylvania, so be sure to make room in your garage for this small yet mighty muscle car.