It's not like these things are exactly slow in factory spec…
---
Colin Chapman, the founder of Lotus, famously said the key to quality vehicle design was to "simplify, then add lightness." That's something the brand has absolutely perfected, producing cars known for being pure, lightweight, and an absolute riot to drive. Perhaps one of the best modern embodiments of this mantra is something like this Lotus Super Seven listed on Bring A Trailer. However, this particular car has been modified for extra power, too.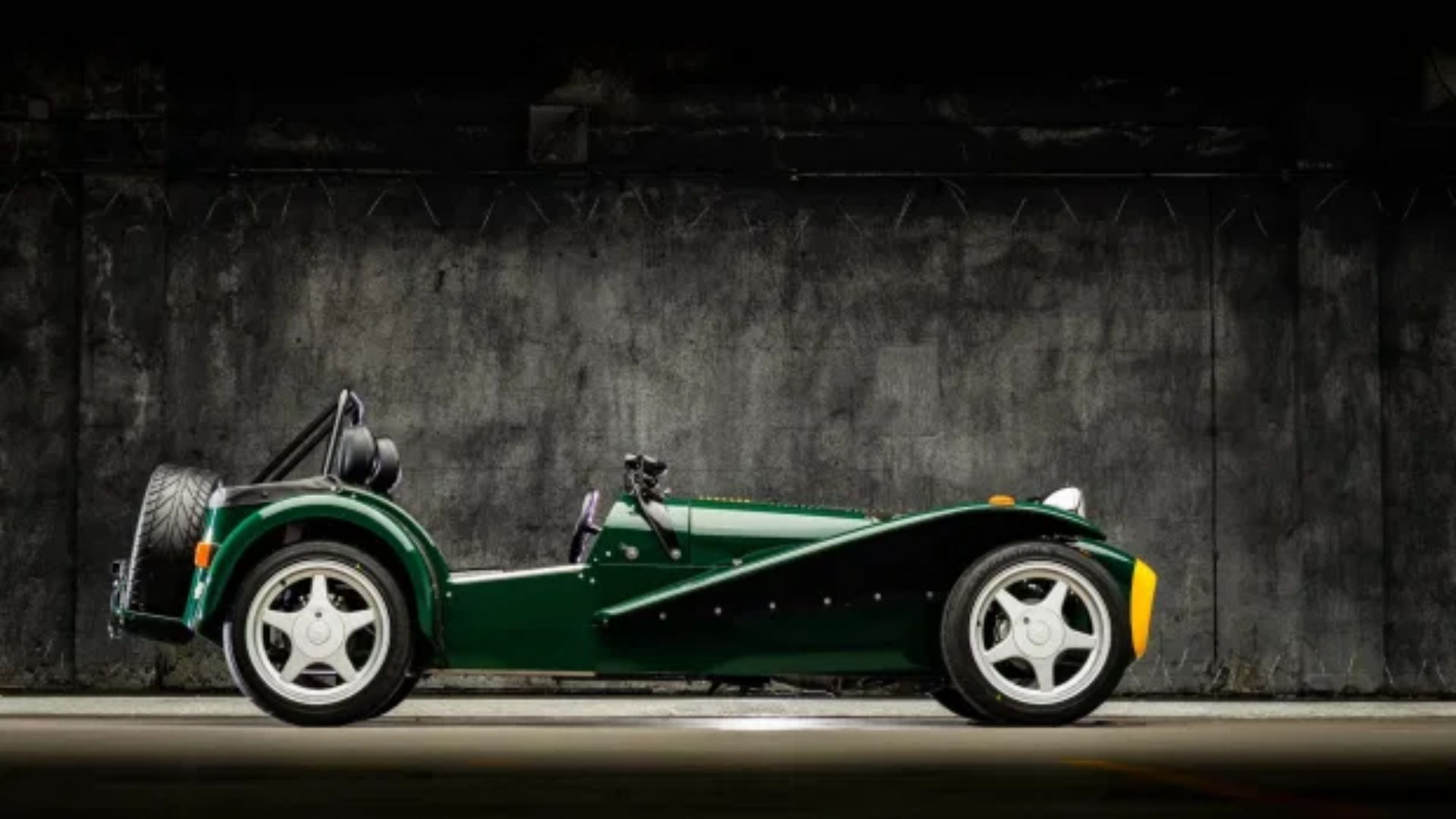 That's right, under the relatively long bonnet or hood is a 2.0-liter Ford Zetec inline four-cylinder engine with individual throttle bodies. It's also running a Raceline dry-sump lubrication system, Radtec aluminum radiator, and Pactel T2 engine management for good measure. Using the 5-speed manual transmission, you can really get this roadster moving in a hurry, making it a truly wicked little track toy or weekend cruiser, your choice.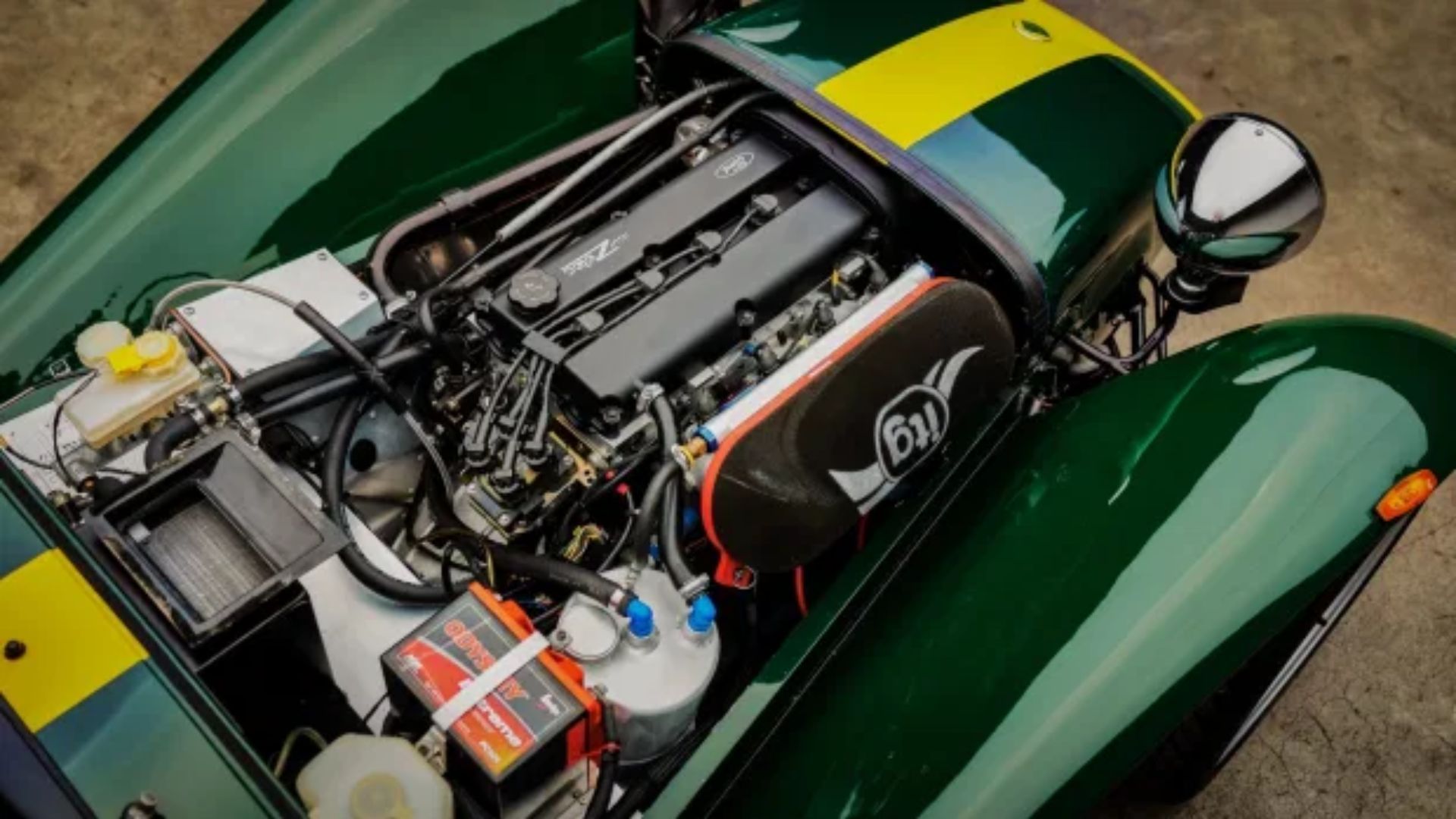 Like any proper car from jolly ol' England, this Lotus wears British Racing Green. Yellow stripes add a nice flair. The full clamshell fenders keep stones, mud, and so forth from spraying you during fun drives. A black roll bar provides some safety just in case, while there's a low-profile wind deflector for a little more comfort, however a full windshield and side windows will be included with this car.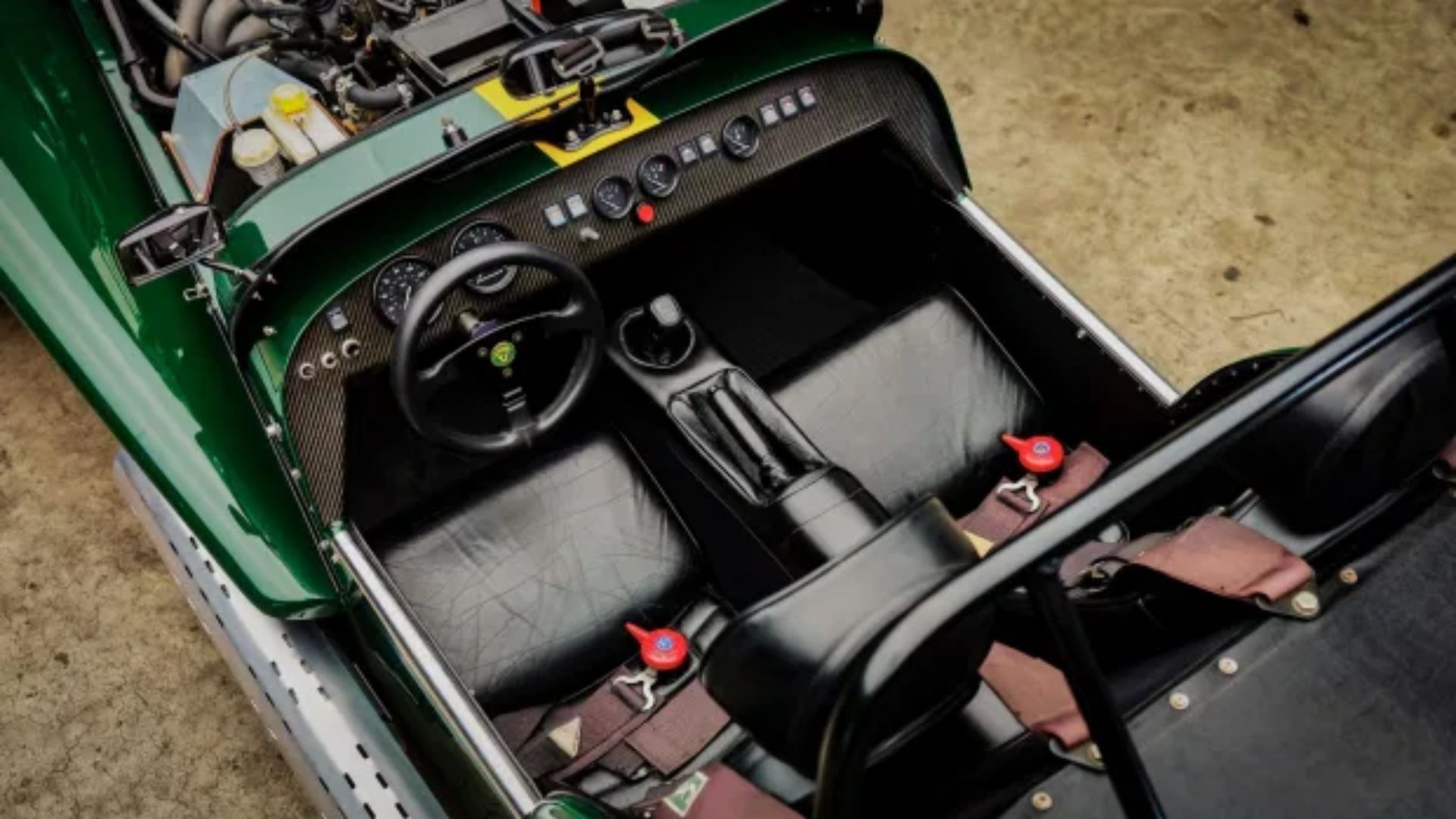 As you can see in the pictures, the black leather seats with a matching center tunnel cover are on full display, looking quite presentable. A Racetech steering wheel is wrapped in leather and features a quick-release hub. There's also a carbon-fiber dash panel, Caterham-branded harnesses, plus an optional heater so you can run this car in colder temperatures without suffering too much.
If you're looking for a fun toy, you can't do much better than this Lotus Super Seven which has only about 9,000 miles on it. With more power and great styling, it's going to be a hot item on Bring A Trailer.