---
It is said that the first American muscle car was the Rocket 88, a vehicle that combined high horsepower with good looks and a great engine. Perhaps there is some arguing over if it was this car it was the 1964 GTO, but the truth remains, the rocket is a legend no less. Recently, a 1957 rocket was found after sitting for around 30 years, with absolutely no end in sight. The new owners had one simple question, would it run?
Watch the latest Motorious Podcast here.
First of all, you should know that the last time this car was run or at least driven legally on the road was apparently sometime in 1992. As is the case with a lot of classic cars that end up like that, it seems like this vehicle just needed some work done and the owner never really got to it, probably due to old age. Nevertheless, this was a 1957 rocket 88 which came with some pretty cool options including air conditioning, a 371 in.³ V8, and a pretty good looking interior.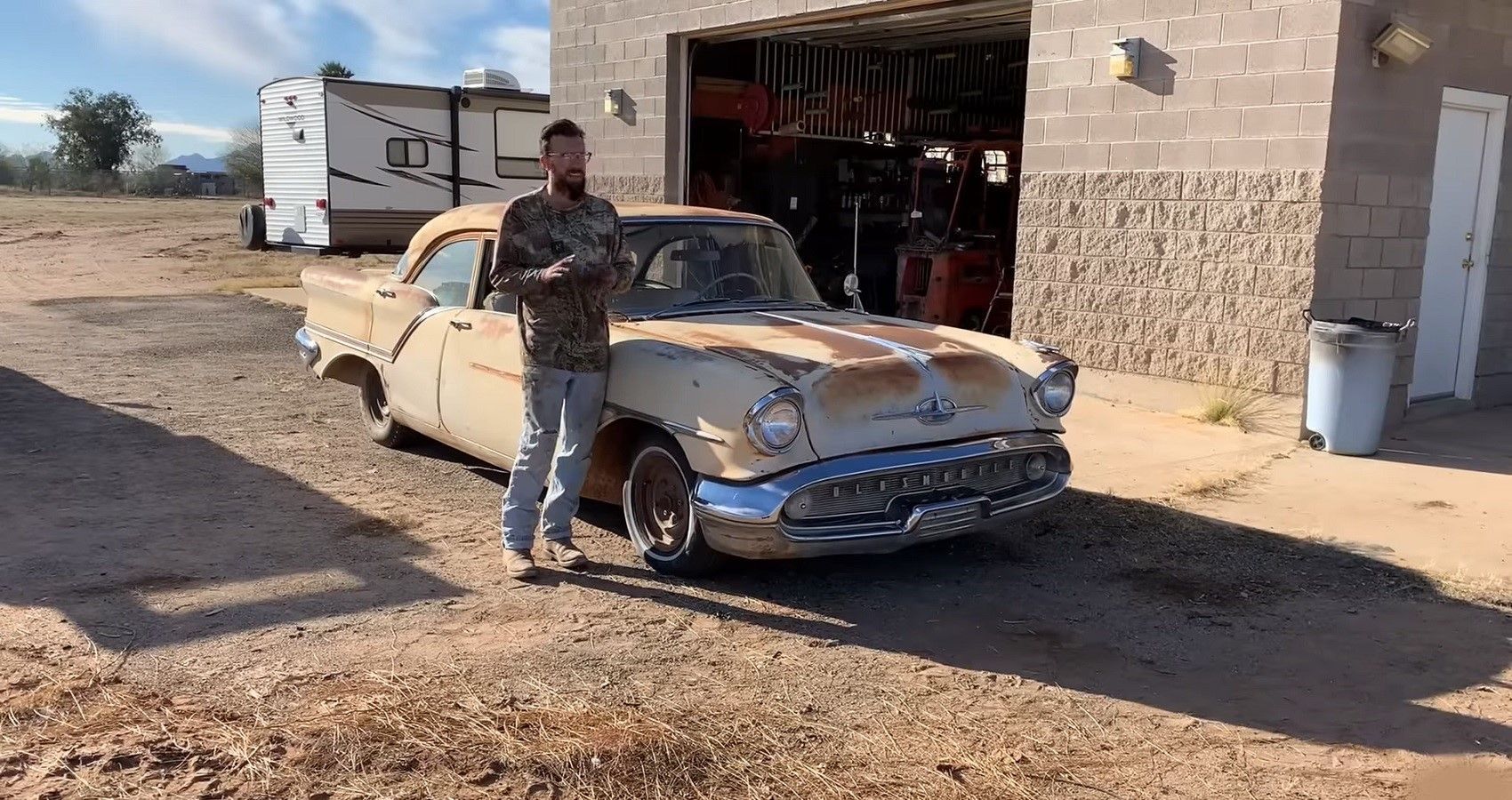 You might be surprised to find out, with the vehicle being so old and so on taken care of, that the guys working on this Oldsmobile were eventually able to get it up and running. Well, it was less running and more walking but you get the point. As the 1957 luxury muscle car made its way around the field, you can hear some pretty loud knocking and have a good laugh at the body panels nearly shaking off with every bump. Nevertheless, the vehicle is back in working condition which means something very hopeful, perhaps a restoration is in order.