Motorious isn't just for muscle cars, sports cars and exotics. Truck fans, this one's for you.
---
We love classic trucks, especially classic trucks that look like they aren't afraid to get dirty. We combed through our online inventory and found three different off-roaders from three different sources that caught our attention.
We can't pick a favorite out of these three, so try not to read anything into the order we post them in. We'd be proud to have any of these cool 4x4s in our garage.
1976 Chevrolet Blazer Cheyenne K5 4x4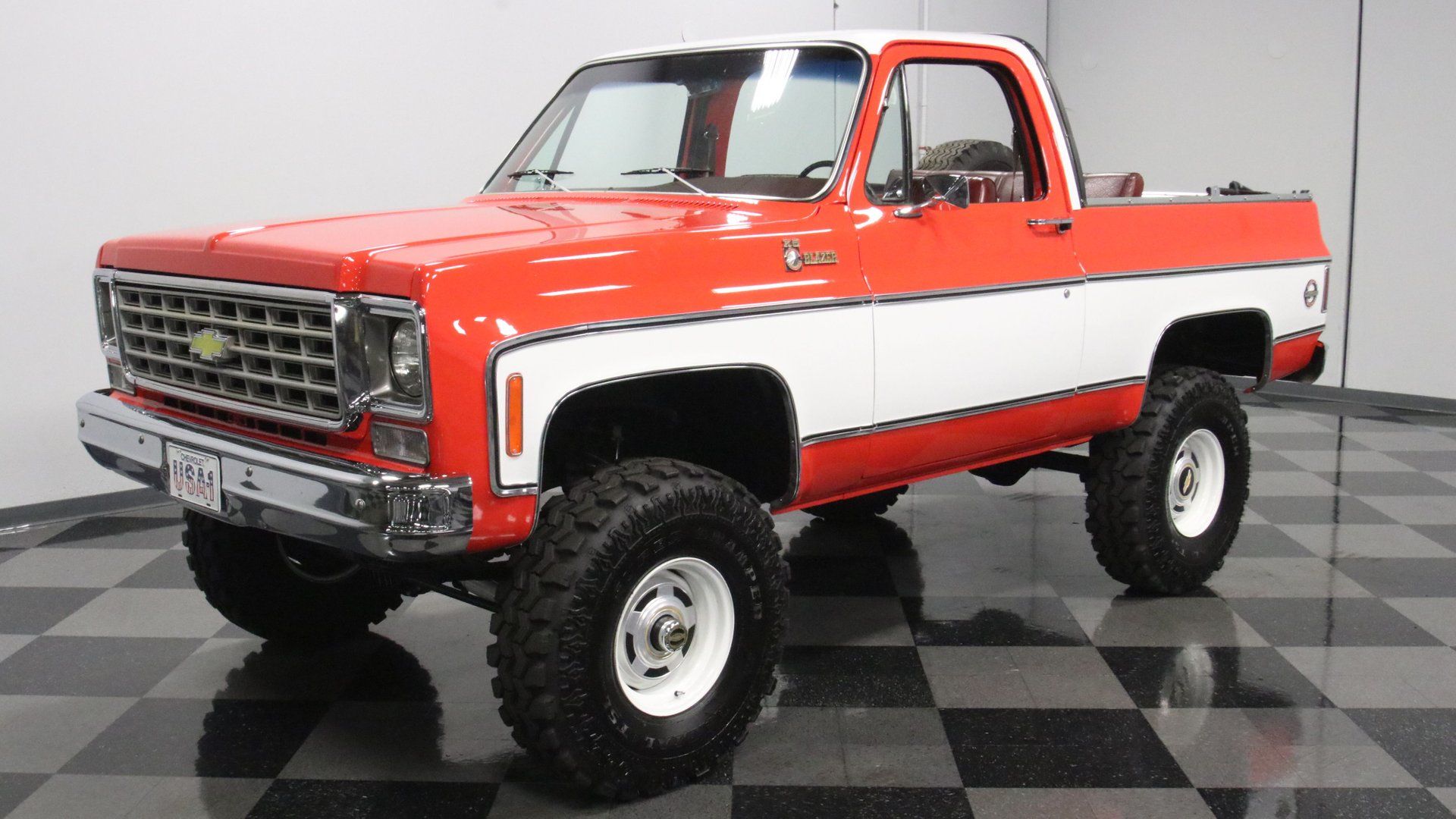 The Chevrolet K5 Blazer (and its GMC Jimmy cousin) have to be among the most iconic trucks ever built. Their timeless square styling has endeared them to generations of enthusiasts, and for good reason. They're incredibly capable off-road.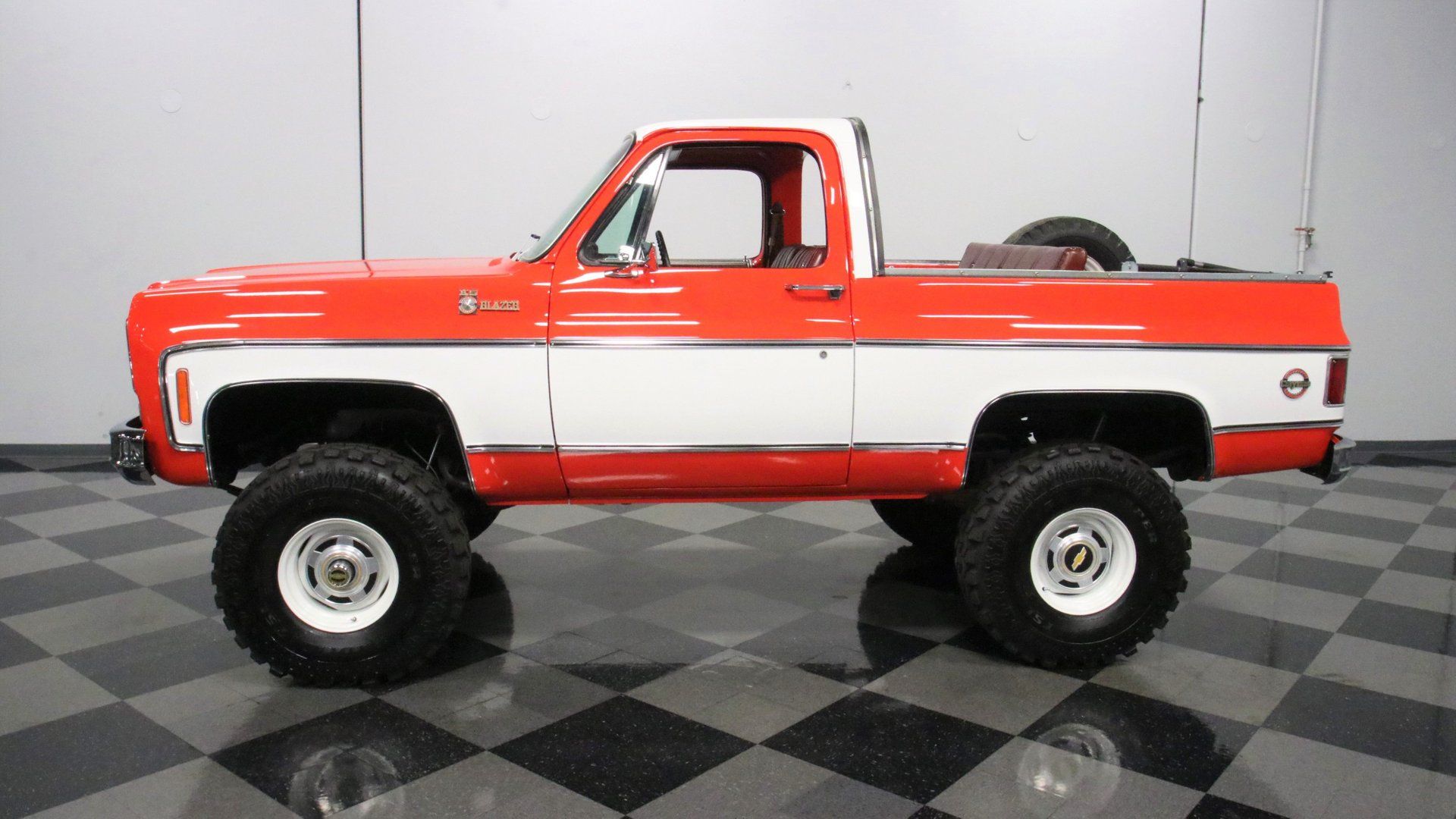 In particular, we love this one's lifted suspension, big tires, white steel wheels, and two-tone paint. The fact that it has a manual transmission is another bonus. Even when it comes to trucks, we prefer to shift our own gears. We found this gorgeous Blazer at Streetside Classics in Lithia Springs, Georgia for just a hair under $50,000.
1985 Jeep CJ-8 Scrambler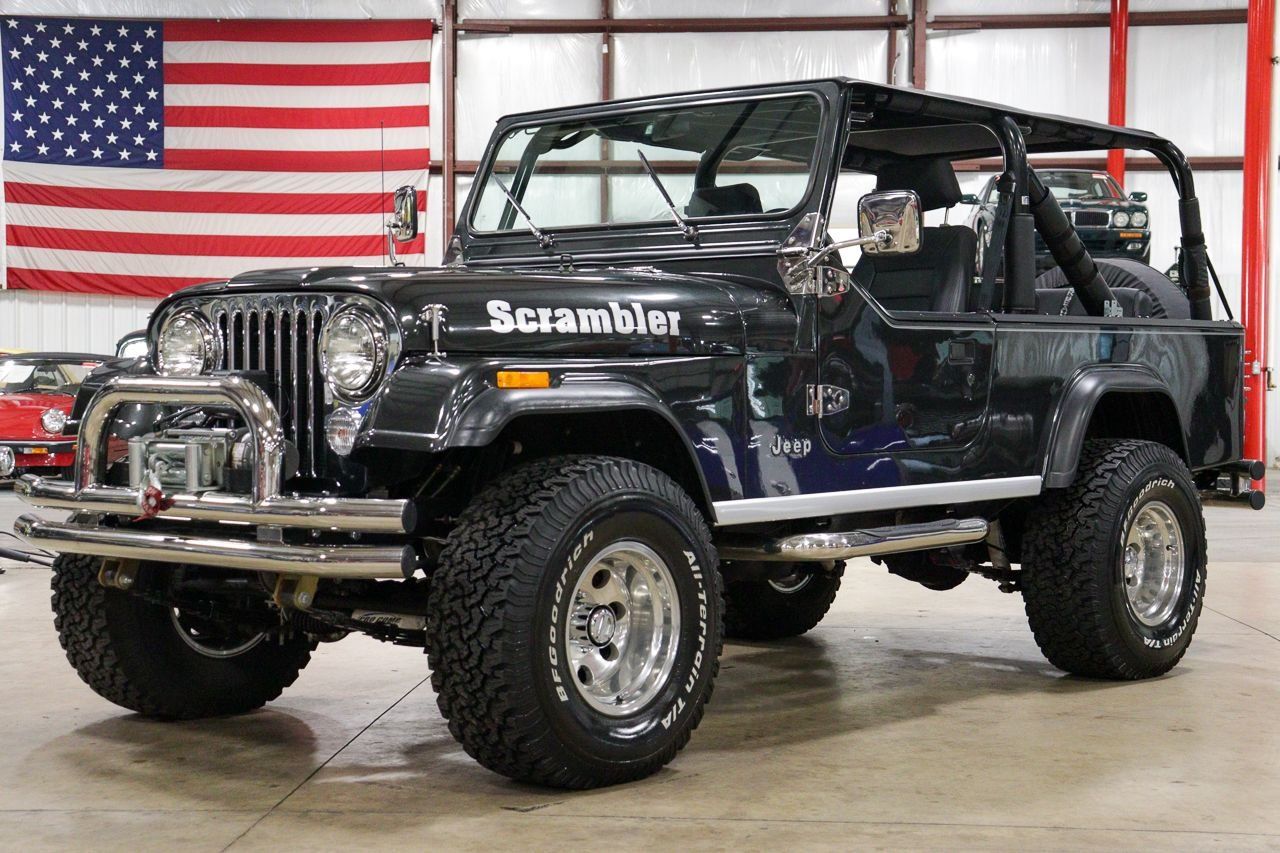 Years before the Wrangler Unlimited added utility to the line, there was the CJ-8 Scrambler. A longer, more useful rear section allowed you to carry more passengers or payload with the same off-road performance you'd expect of a standard CJ-7.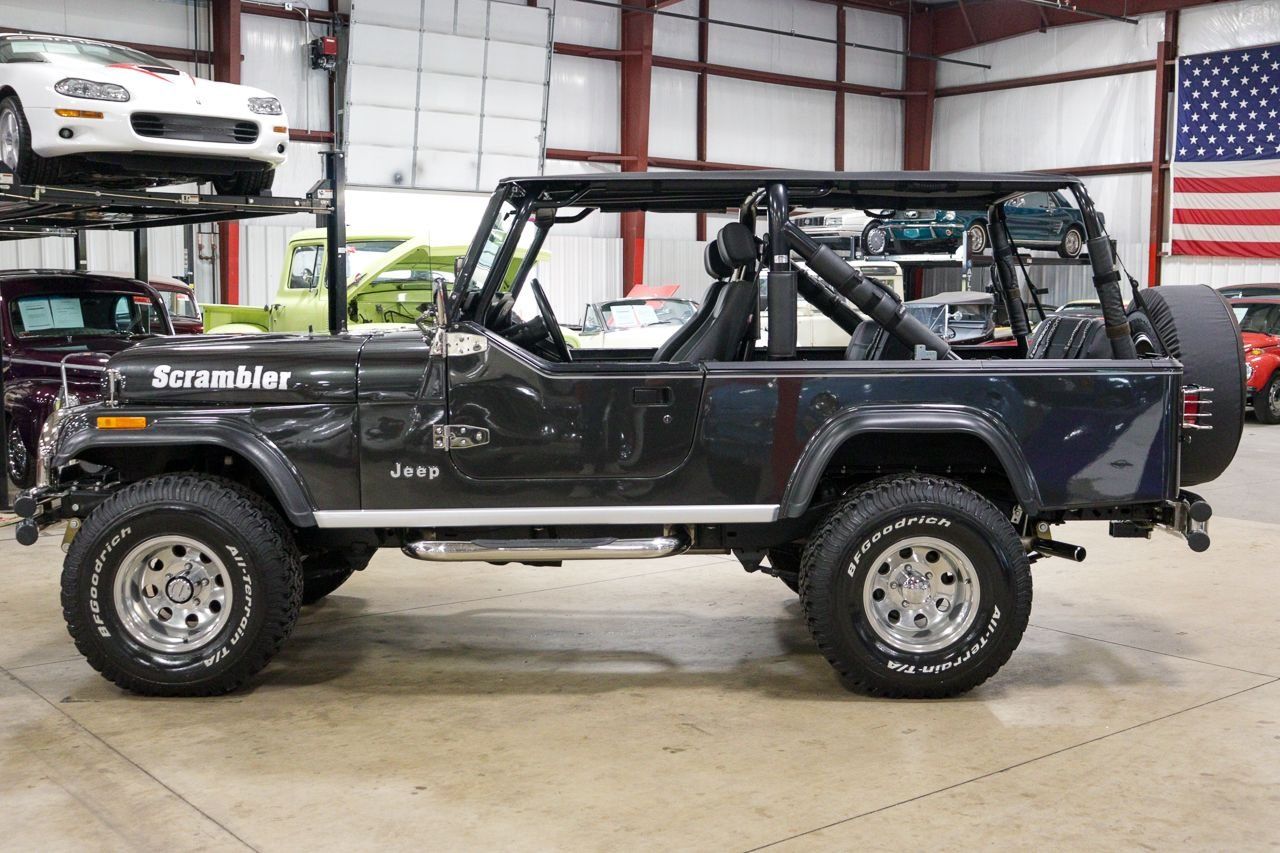 This one has been fully restored and upgraded with a small block Chevy V8, as well as a lift kit and monster tires. According to the ad, it was treated to five coats of color and five coats of clear. It's almost too nice to take off-roading. Like the Blazer above, it's going to set you back around $50,000. We found it at GR Auto Gallery in Grand Rapids, Michigan.
1978 Ford F-150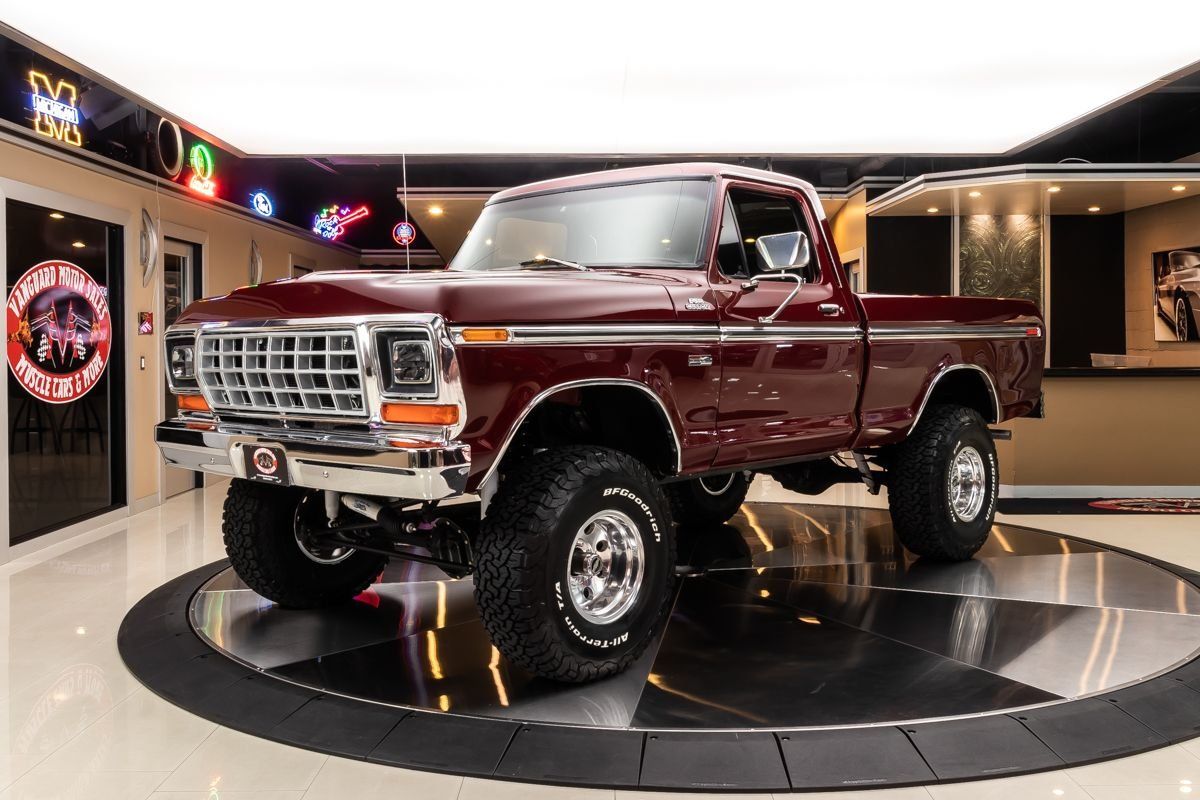 The final truck on our list is the most expensive. It's also the biggest, the baddest, and the toughest. This maroon dentside pickup was built to an incredibly high standard, and the attention to detail is on full display throughout.
Its tall ride height is a prefect way to show off just how clean the underside is. Again, this one is almost too nice to take off road. The meaty tires are tempting us, though. There's a potent Ford "Windsor" V8 under the hood, as well as comfortable, modern bucket seats in the interior and LED headlights in the grille.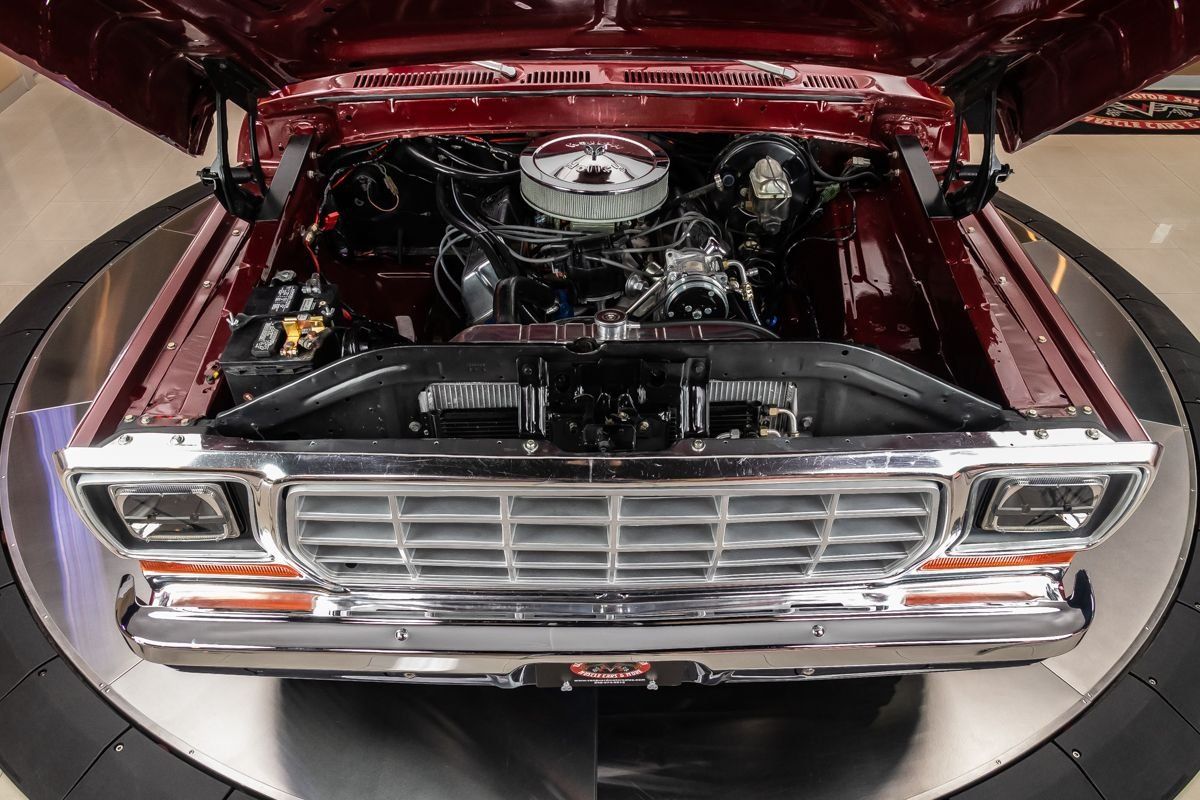 This truck truly is the best of both worlds – classic styling with modern convenience. We found it at Vanguard Motor Sales in Plymouth, Michigan for around $70,000. If you want the nicest classic 4x4 Ford truck out there, this may be it.
Those are just three of the many excellent off-roaders offered for sale on Motorious right now. We could spend all day looking at the trucks we can find with just a  couple clicks, but we wanted to leave some surprises for you. Happy hunting!