Would you want to patch up this Mopar kitty?
---
With a limited production run, Dodge's go-fast three-row crossover, the Durango Hellcat, is a tempting proposition for many. That's why when one is wrecked and totaled out, people will clamor to bid on the leftovers. Which brings us to this particular Dodge Durango SRT Hellcat which recently appeared on Copart, causing quite the stir.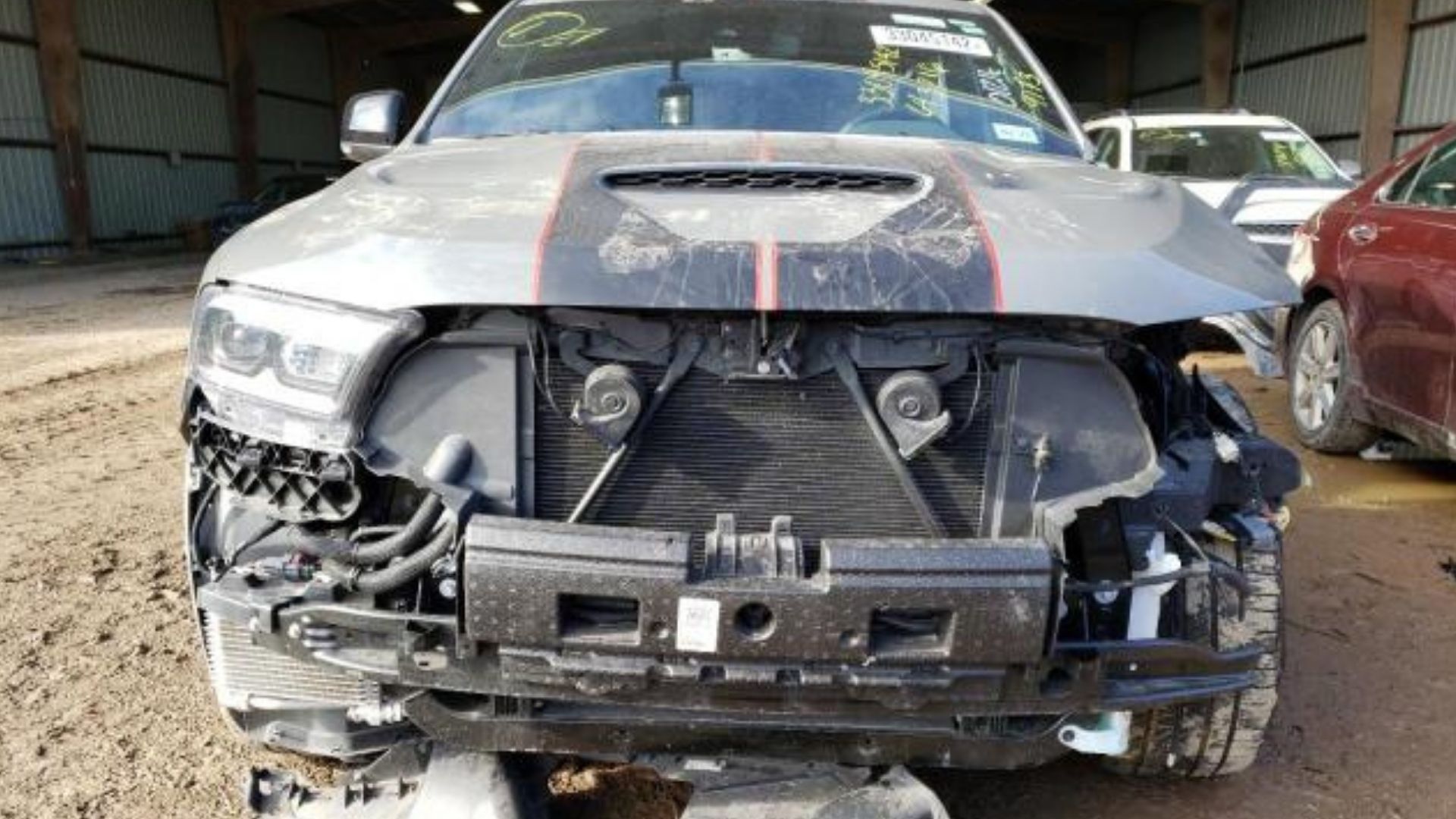 There is obvious front-end damage on this big kitty. We don't know if the Mopar hit someone else, ran into an inanimate object, or was hit by another vehicle, but the conclusion most people want to make is the driver of the Hellcat was speeding and in general acting like an idiot before wrecking out gloriously. Maybe add in there the fantasy that this was yet another stolen Dodge. Copart doesn't provide that kind of background information and we can't match this ride up to any recent news stories, so what happened is a mystery wrapped in an enigma.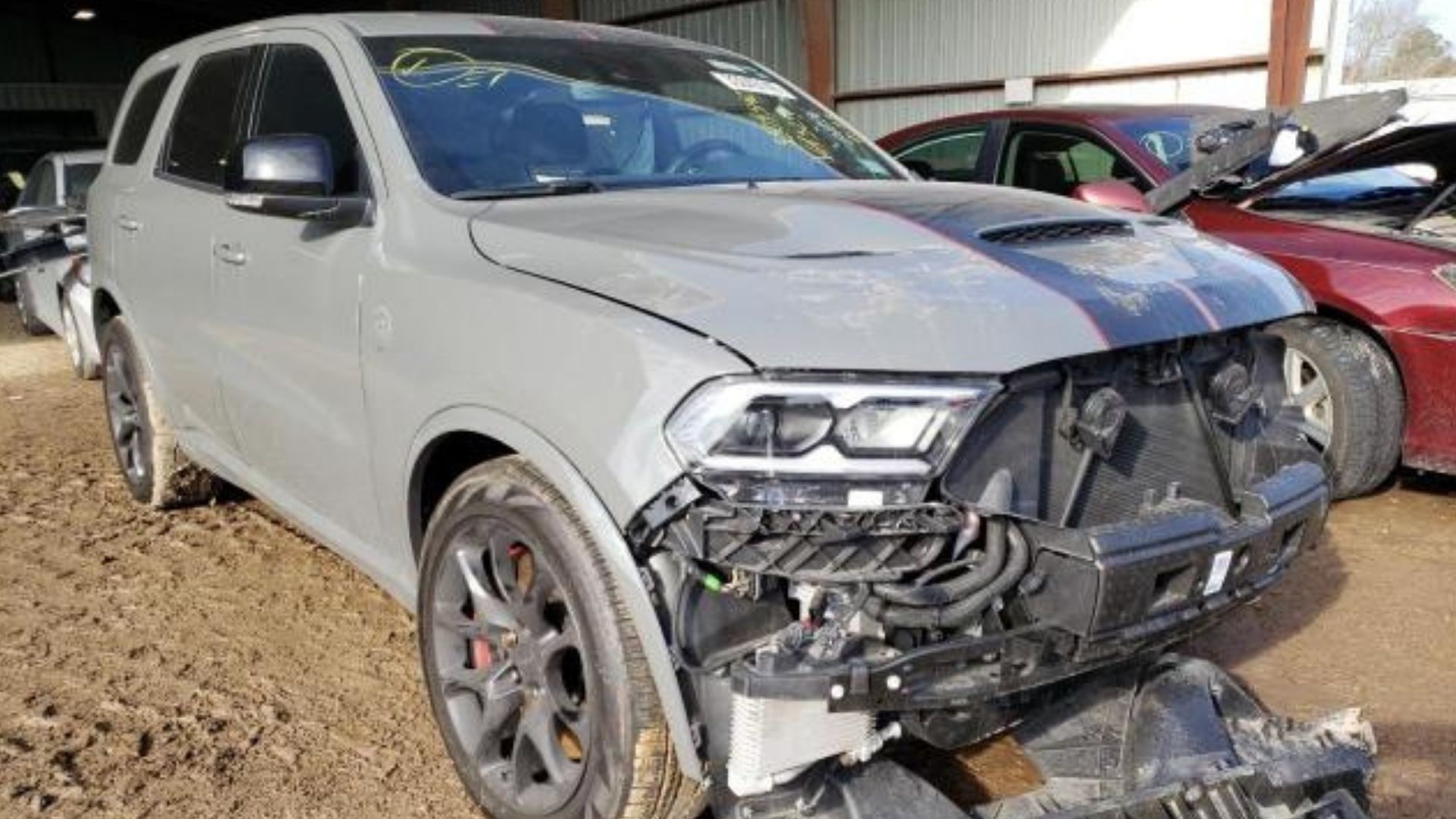 Secondary damage to the side is listed by Copart. In the photos you'll notice the passenger side of the crossover is just fine, but the driver's side is a different story. The front fender and both doors are missing and we're wondering if they're just completely gone since we don't see them sitting on the ground anywhere. Did this Hellcat try to race another car and get its doors blown off? Or did it hit something head-on, then veer into something else, damaging the driver's side?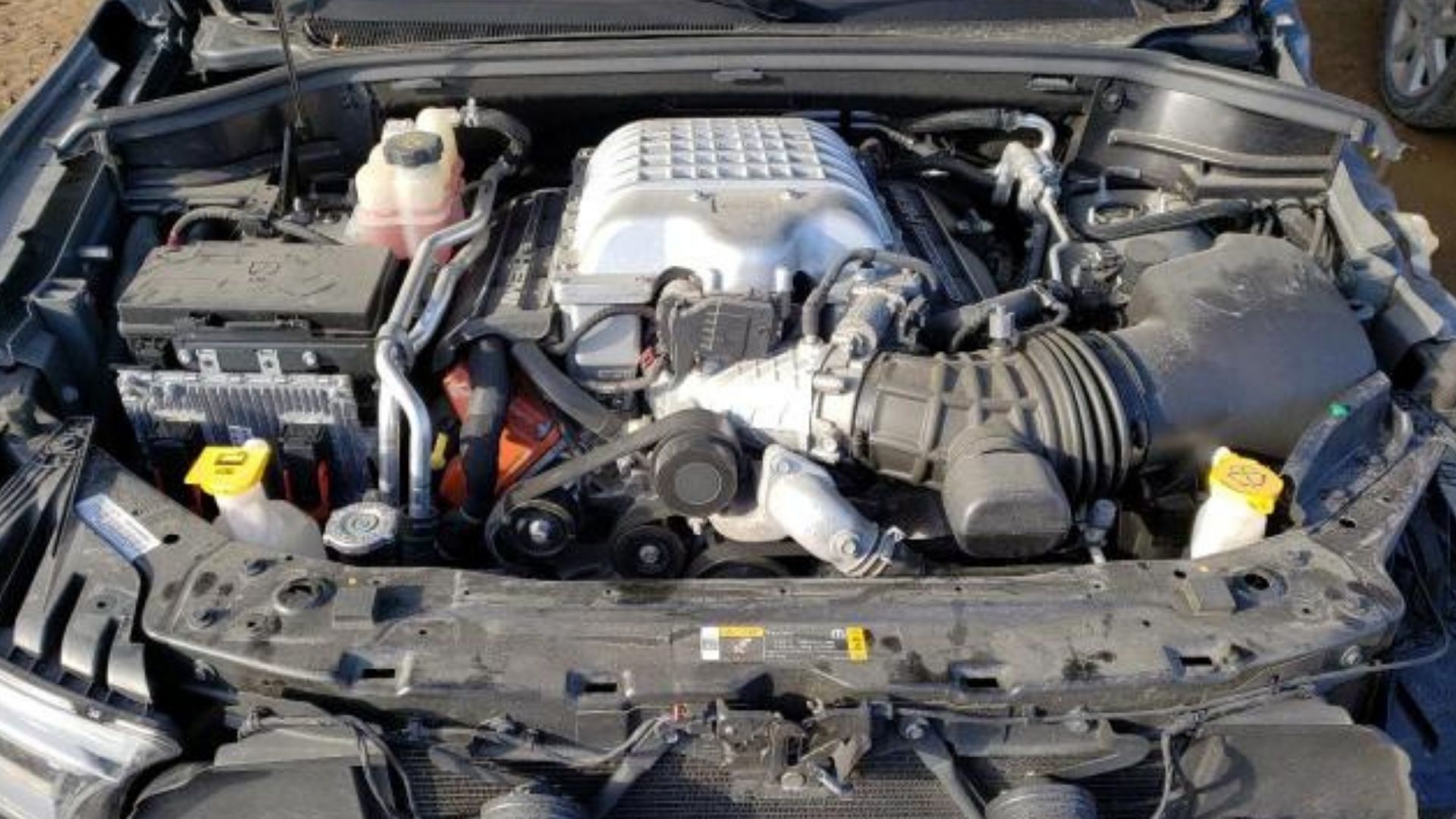 Around back this Hellcat looks just fine, same thing with the interior, or what little of it is shown in two photos. A shot of the gauge cluster turned on shows just 9,173 miles logged, so this thing hasn't been driver too horribly much.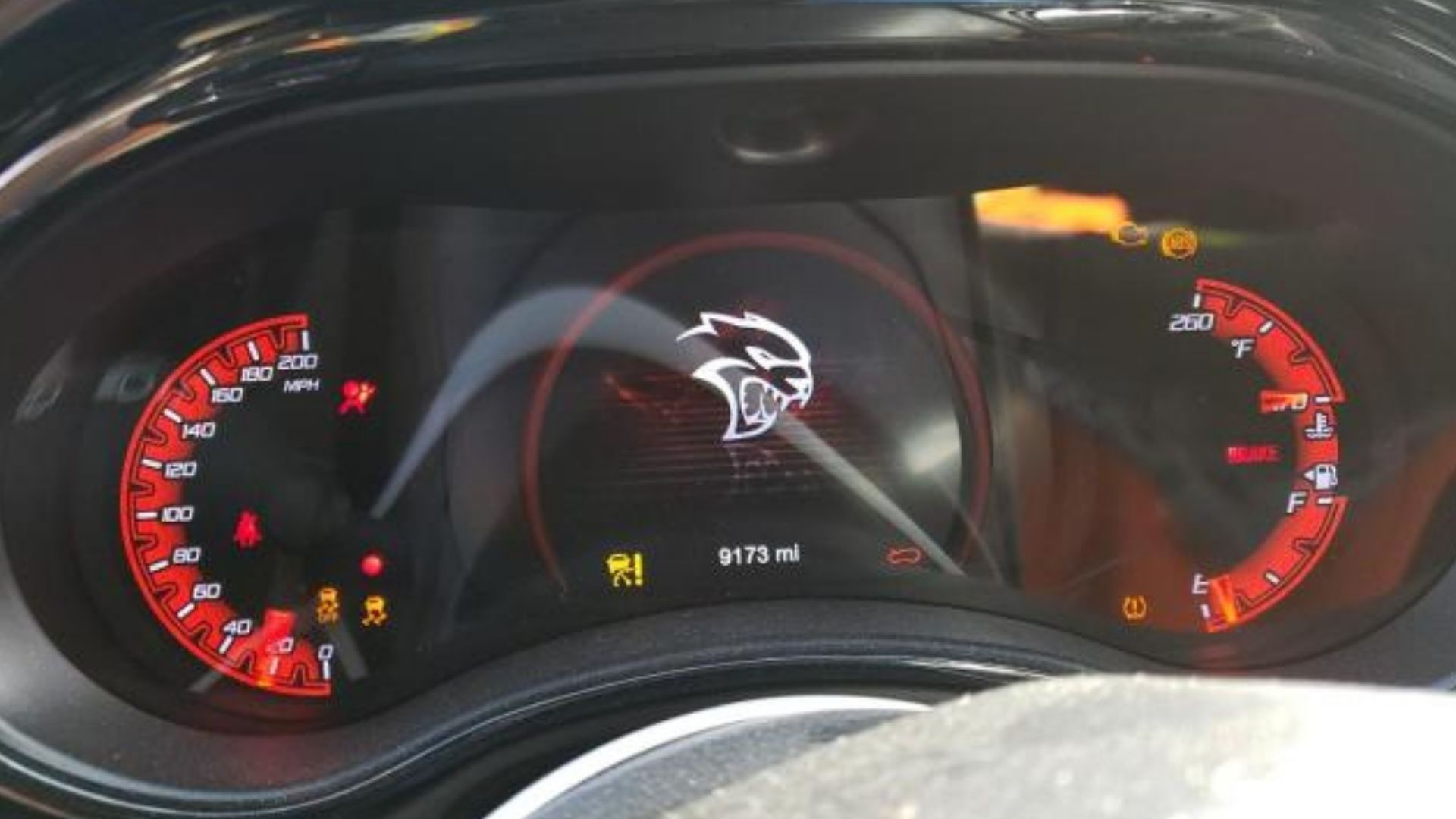 Of course, with front end damage you have to be concerned about everything in the engine bay. The one out of focus photo doesn't portray any damage to the Hellcat engine and supercharger. Peripherals to the engine also don't appear to be cracked, bent, etc. but you really can't see all that much. That's part of the fun of bidding on these Copart vehicles is you never know what exactly you're going to get.
So, would you bid on this 2021 Dodge Durango SRT Hellcat or no? Check out the listing on Copart here.