A cargo ship full of Porsches caught on fire in the Atlantic Ocean.
---
The Portuguese navy prompted to the scene of a cargo ship in the Atlantic Ocean after a distress signal was sent from the Felicity Ace. A fire broke out in the hold of the ship bound for Davisville, Rhode Island after leaving Germany. There were several Porsches and Volkswagens on board, including a 718 Spyder bound for car host Matt Farah.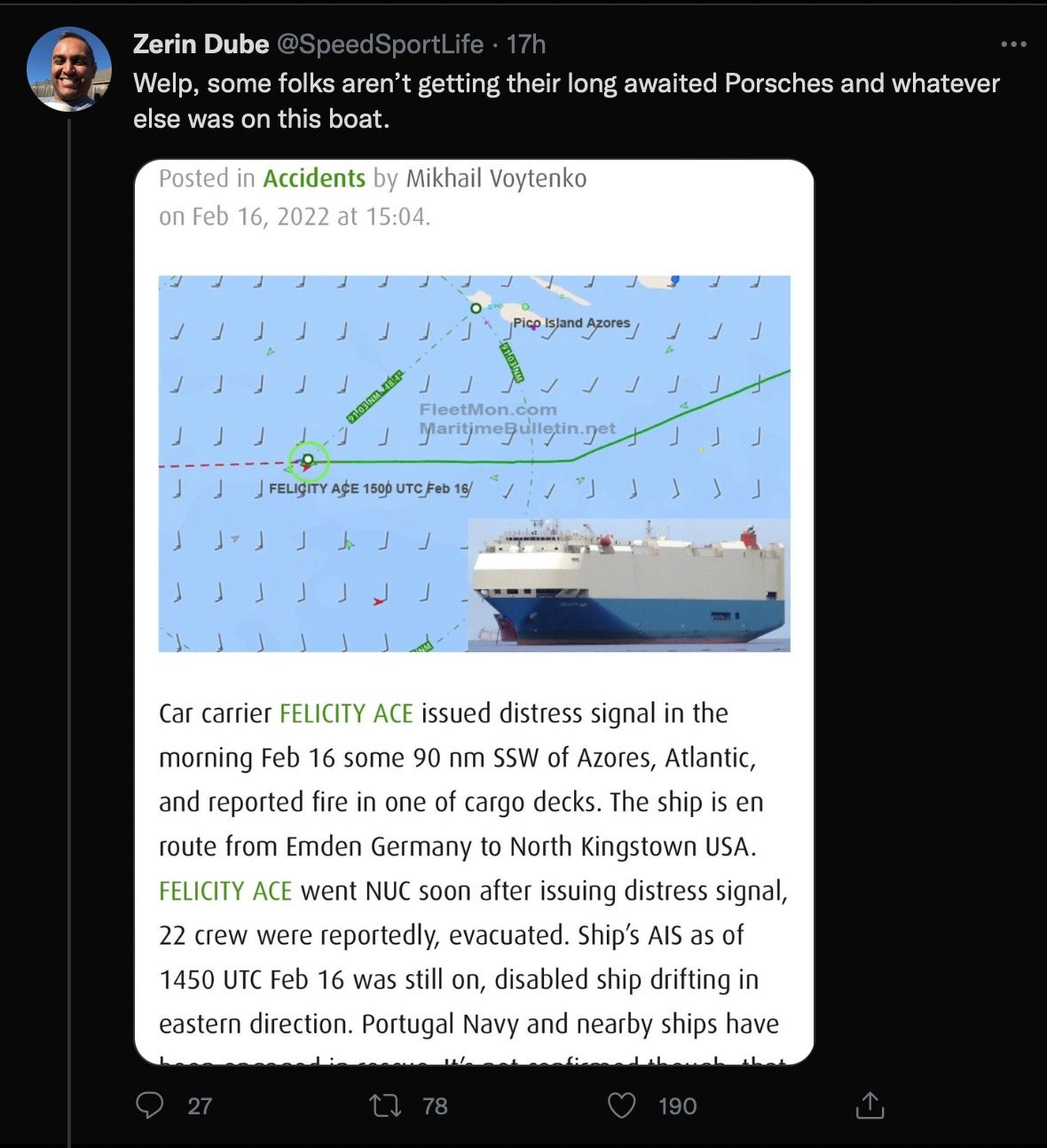 A twitter user, @SpeedSportsLife, shared a screenshot from the Porsche Track Your Dream app which acknowledges the incident. The full message reads "We are aware of an incident aboard the Felicity Ace, a specialized cargo ship carrying certain Porsche vehicles. Your dealership will provide you with additional information on how this impacts you as soon as we have additional information and know the full scope of the issue."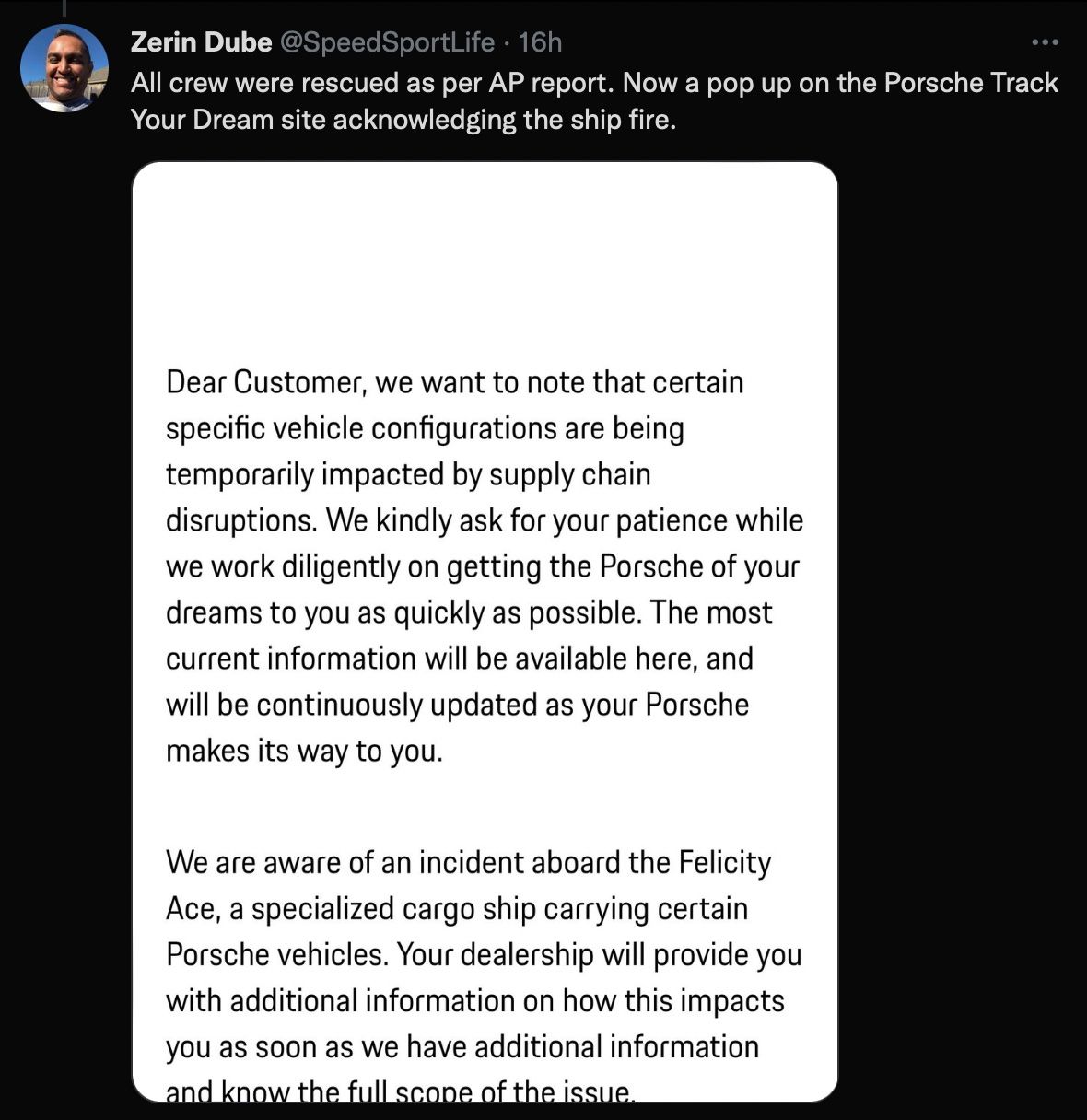 In an unexpected twister, YouTube's very popular Matt Farah shared with Twitter that his Porsche 718 Spyder was on the ship. His dealership called him, Farah sharing, "I just got the call from my dealer. My car is now adrift, possibly on fire, in the middle of the ocean." The Boxster 718 Spyder was ordered last August.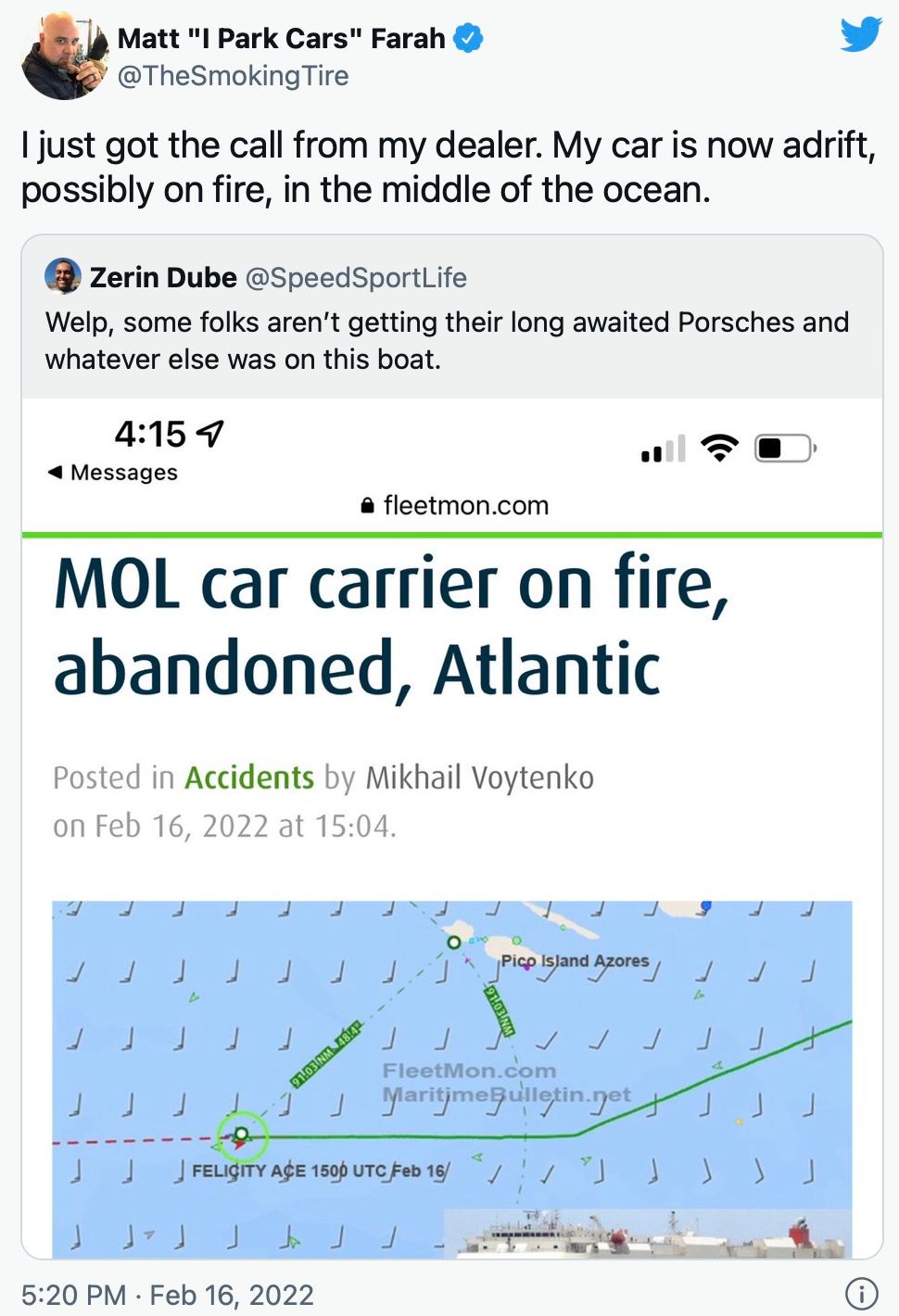 The full extent of the damage is currently unknown and it is currently driving near the Portuguese Azores Islands, according to ship tracker website, FleetMon. This is reminiscent of the 2019 car carrier fire that destroyed 33 Porsche and a number of Audis. When that happened, Porsche was able to replace the cars pretty quickly, but we're wondering what will happen now that supply chain and chip shortages are crippling new car production.