Thieves decided to just help themselves…
---
Having your car stolen is an awful experience, even if it's a vehicle you don't really love. And while it's bad when you really cared for the ride, for a widow in Glendora, California the situation is even worse. Thieves took her C5 Corvette overnight as it sat in Patti's driveway. A neighbor's home surveillance camera caught the sports car driving down the darkened street.
Check out the Motorious Podcast on YouTube, Spotify, Apple Podcasts, and other podcast platforms.
Like a lot of people, Patti first fell in love with Corvettes when she was just a teenager. Her sister's boyfriend had one, leading her to concluded she wanted the car, just not the guy. However, she met the love of her life, Ron, and they had kids together. Once all the kids were grown, Ron decided to finally fulfill Patti's lifelong wish, getting a Corvette for her.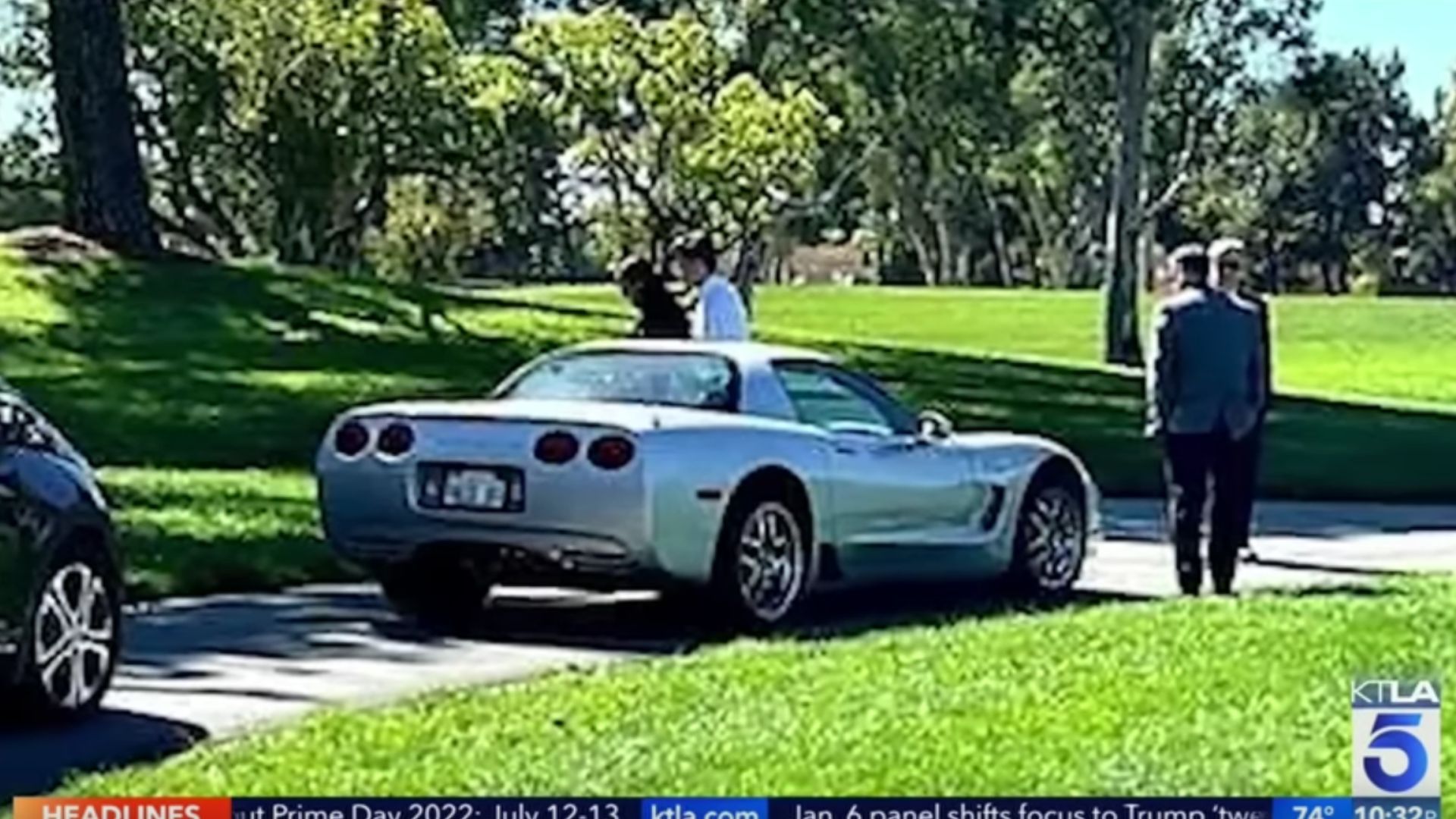 The couple was hooked, acquiring a few other 'Vettes throughout the years. In 2001 they purchased the now-stolen C5, deciding they loved it so much they'd keep it for the rest of their lives. Patti even used the 'Vette to drive Ron's ashes to the cemetery. The plan was for one of her children to drive her ashes to the cemetery in the same car, but that's looking like it won't happen.
For this woman, the Corvette isn't just a collector car, instead representing the 47 years of happiness she spent married to her late husband. We know a silver C5 Corvette is a fairly common car, especially in the Los Angeles area, but we still hope it's somehow found in one piece. Patti is hoping for the same miracle.
We're not blaming Patti, but we are reminding readers if you have a car you value, don't park it in your driveway, especially overnight, if you can help it. Use your garage instead. You might also want to buy and install at least a couple of different trackers, invest in some security cameras, and take other measures to guard against theft and help you get it back quickly if it is stolen.
Source: KTLA 5