Was this is a good idea or a great idea?
---
YouTube star Westen Champlin is a true gearhead who loves to do crazy things with cars. We've covered some of his past escapades, most notably swapping a Cummins diesel engine into a Ford Mustang he lovingly calls the "Smoke Stang" (check it out here) and installing tracks on his Ford Raptor. He doesn't always stick to Fords, as clearly evidenced by him rescuing a 1968 Dodge Charger which had sat for 35 years. Now the man has decided to bolt a big supercharger onto the old Mopar.
Find out the details of a mysterious nighttime Camaro fire in Washington, D.C. here.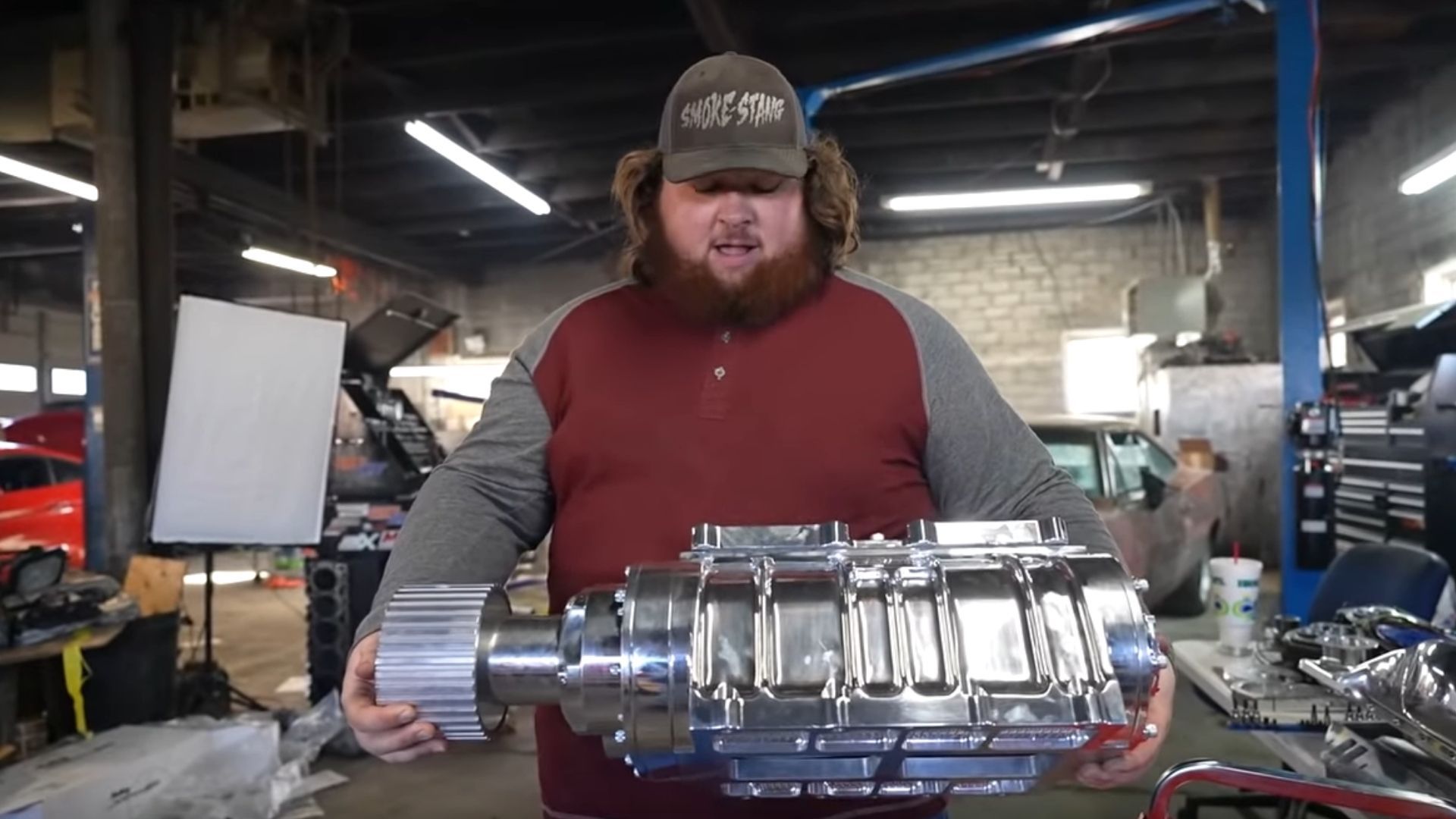 If you know Champlin, he definitely has a go large or go home attitude about modifying cars. That's why he went with a Detroit Diesel 8V71 blower. The thing is Tater, which is what he calls the '68 Charger, looks a little rough. Sure, Champlin and crew got 'er running, but she's probably not in the best condition for pushing extreme horsepower and torque.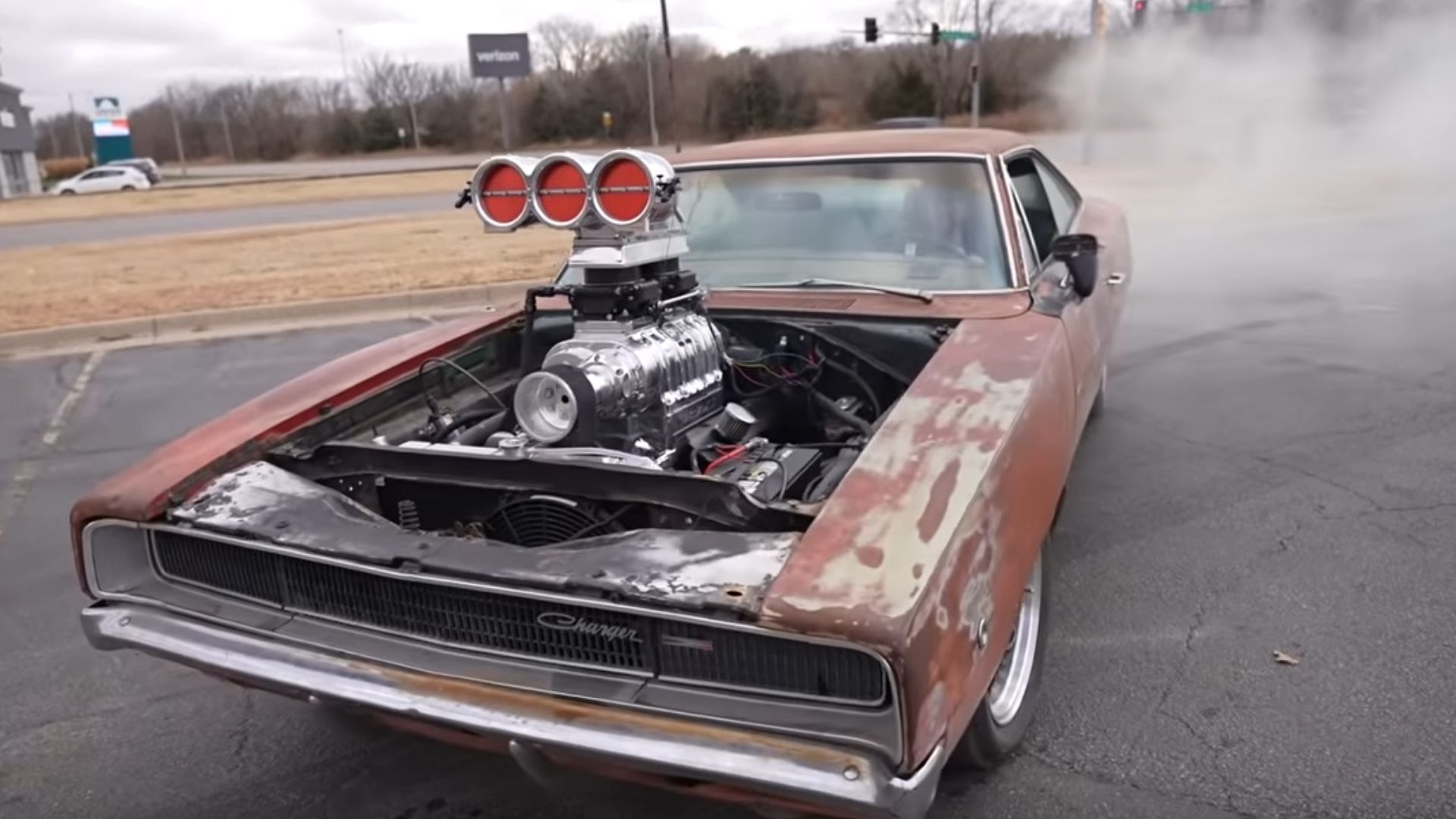 That's part of the fun of this latest video. We'd never do this with a car we just love, mostly because we don't like wrecking parts (especially engines) and wasting money. But Champlin is doing this for our entertainment, so he's excused for doing something stupid. In other words, kids, don't try this at home.
What's also great about Champlin is he doesn't take himself seriously. Too many YouTubers have an ego the size of Texas, so if anyone says anything about them they interpret as being critical, they flip their lid. Instead, Champlin is cracking jokes about himself, like saying the supercharger is heavier than is last girlfriend. Done appropriately, self-deprecation can be hilarious and he knows how to pull it off.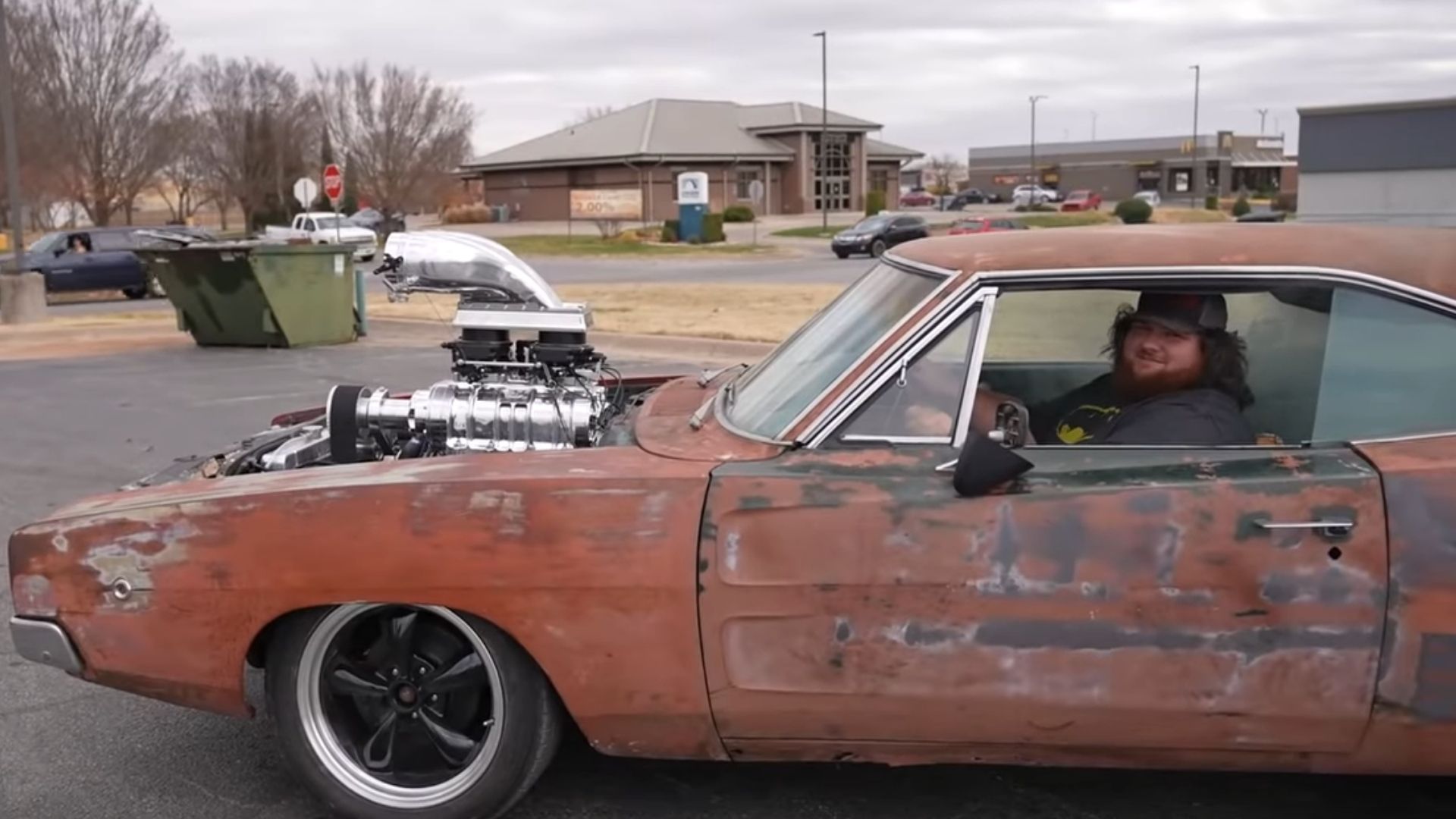 At his heart, Champlin is a true mad scientist. Instead of cobbling together creatures, he works on cars. But the guy obviously knows what he's doing, for the most part. He does have some foibles and again, that's half the fun.
Anyway, this build is pretty sick once it's running because it just smokes tires like a forest fire. Oh, and he even mouths off to a Snap-On guy. Check it out.