These nine cars help show just how diverse this collection really was.
---
Eddie Vannoy amassed an incredible collection of vehicles that were auctioned off this week through Mecum, and it turns out being delayed by almost a month did nothing to slow down bidding. The amazing variety of cars had buyers acting like kids in a candy store with a total of 55 cars, trucks and SUVs being sold off (only four vehicles didn't sell) for a total of almost $7.1 million – and that doesn't even include the equally incredible automobilia that was up for grabs. The top nine highest-priced cars alone all exceeded their pre-auction estimates selling for a collective $1.7 million, and they were a shining example of how vastly diverse Vannoy's collection was ranging from classics to modern vehicles, bone stock to custom restomods.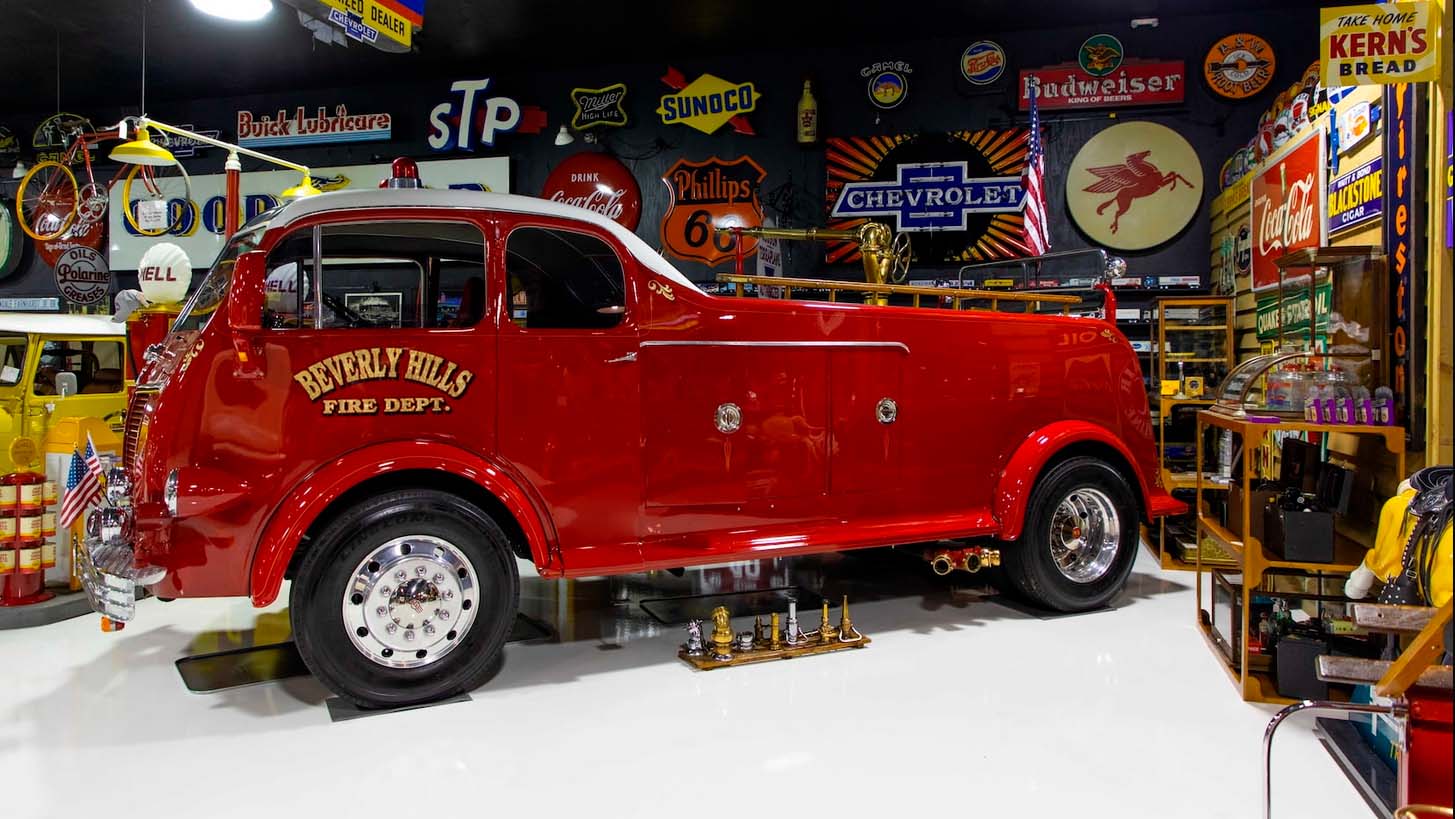 Not surprisingly, a winged warrior was the top-selling car from this group with the red 1969 Dodge Charger Daytona selling for $231,000, while the red 1970 Plymouth Superbird's sale price of $203,500 was about $50,000 more than initially expected. Hammering for more than the Superbird, the coolest vehicle, without a doubt, auctioned off was a 1941 Kenworth fire truck that sold for $209,000. The Art Deco design is incredible, but the more impressive part of this fire truck is that only five of these were ever built. A gorgeous LS3-powered 1967 Corvette restomod was the only other vehicle to break the $200,000 mark with a sale price of $200,750.
At this auction, $187,000 hammer prices took home two totally different cars ranging from a beautiful, Hemi-powered 1971 Plymouth 'Cuda restomod to a brand-new 2019 Chevrolet Corvette ZR1 with just 140 actual miles. A show-winning, custom-built 1941 Dodge Power Wagon was the seventh highest-priced vehicle of this auction with a sale price of $176,000, while a 1958 Cadillac Series 62 Convertible ($143,000) and 1970 Buick GSX ($140,800) rounded out the top nine.
A pair of Chevrolet restomod trucks could have just as easily crashed this list as well with custom versions of a 1967 C10 and a 1972 Blazer failing to sell with high bids of $190,000 and $175,000, respectively.