This is quite the build…
---
Hot Wheels is known for not only some pretty faithful recreations of iconic vehicles but also creating some truly wild builds. For the Hot Wheels Legends Tour, you definitely see both extremes rolled out by those hoping their ride is immortalized as a little diecast toy. For the UK leg of the tour this year, the judges picked one of the extreme builds, called the Misfit, which is part Ford and part BWM.
Check out one man's humongous Hot Wheels collection here.
The owner, Michael Charalambous, is a former engineer who sought to build something truly bizarre. The man started out with a Ford Anglia that was slowly rejoining the earth. Instead of restoring it like some would do, he chopped the thing up and turned to a BMW E30 for the engine and drivetrain, adding a blower to make it even wilder.
Charalambous created a bespoke chassis for his Frankenstein build using some Ford and Hillman Imp components in creative ways. The man took his time getting the setup right, using BBS wheels donated by a Ferrari GT racer, modifying the offset for six grueling months so the stance was just to his liking. The man's perfectionist tendencies certainly paid off.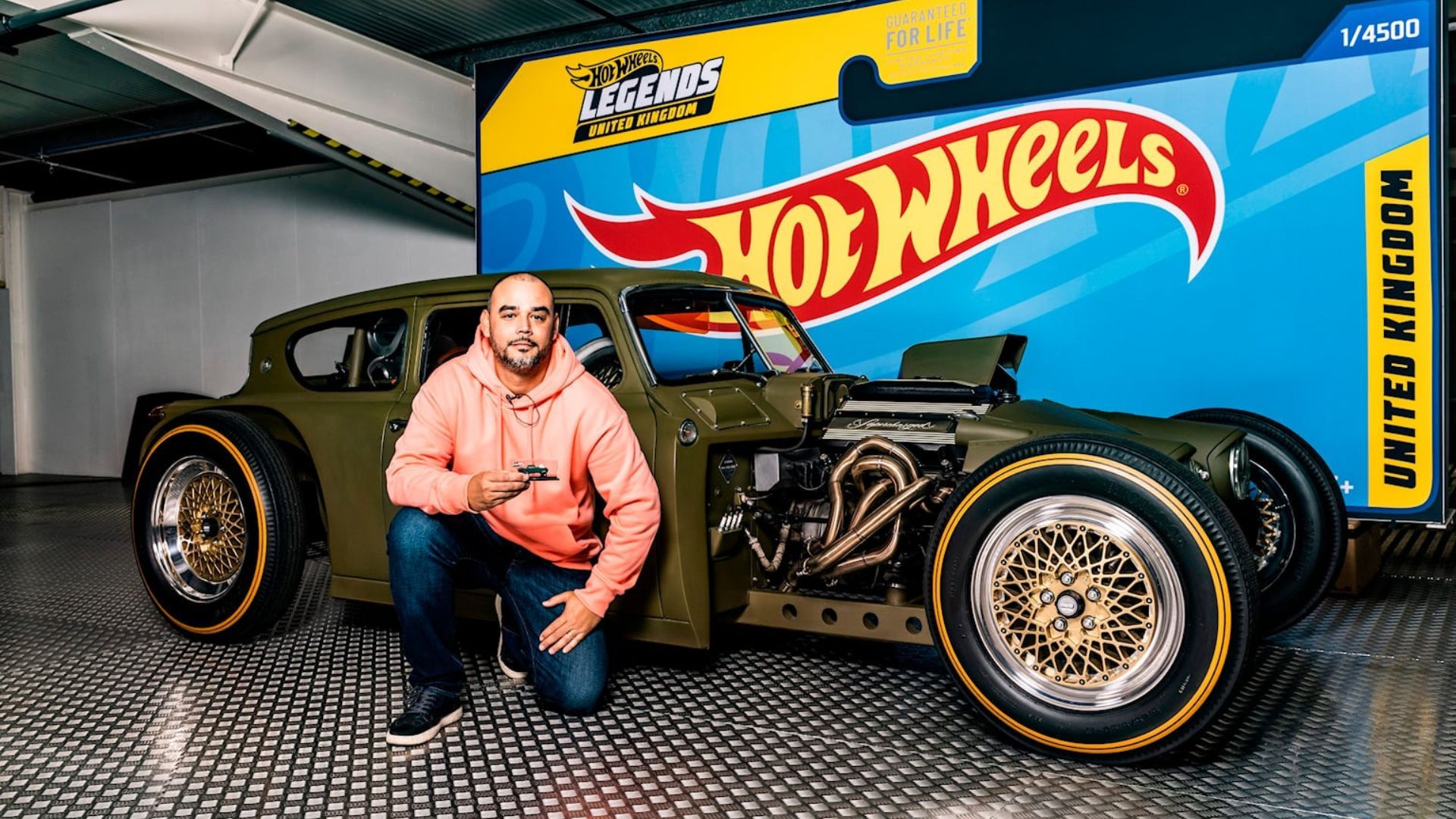 While Hot Wheels cars can look incredibly bizarre, they usually have a pretty polished presentation. The same green used for the body panels is also present throughout the interior, tying the two spaces together well. You'll also note the bronze finish on the wheels and the exhaust header are quite similar, complimenting the green nicely. Since the engine sits exposed like in any proper hot rod, Charalambous made sure to dress everything up using silver and black for a toned-down presentation.
According to the Hot Wheels Legends Tour, over 100 cars were entered into the UK contest. Now The Misfit is headed to the semifinals, which take place on November 10. If it passes that test, it's on to the global finals on November 12.
Photos via Hot Wheels