Amazingly, everyone walked away from the wreckage.
---
A 17 year-old in South Wales has been arrested for stealing and subsequently crashing a Porsche 911 GT3 which belonged to a family member. Not surprisingly, the teenager was arrested on the spot by South Wales Police and is facing a long list of offenses, including aggravated vehicle taking (theft). South Wales Police found the wrecked Porsche in a stand of trees in Tonyrefail, Rhondda Cynon Taf, a small town in the area. It was in the early morning hours of July 17.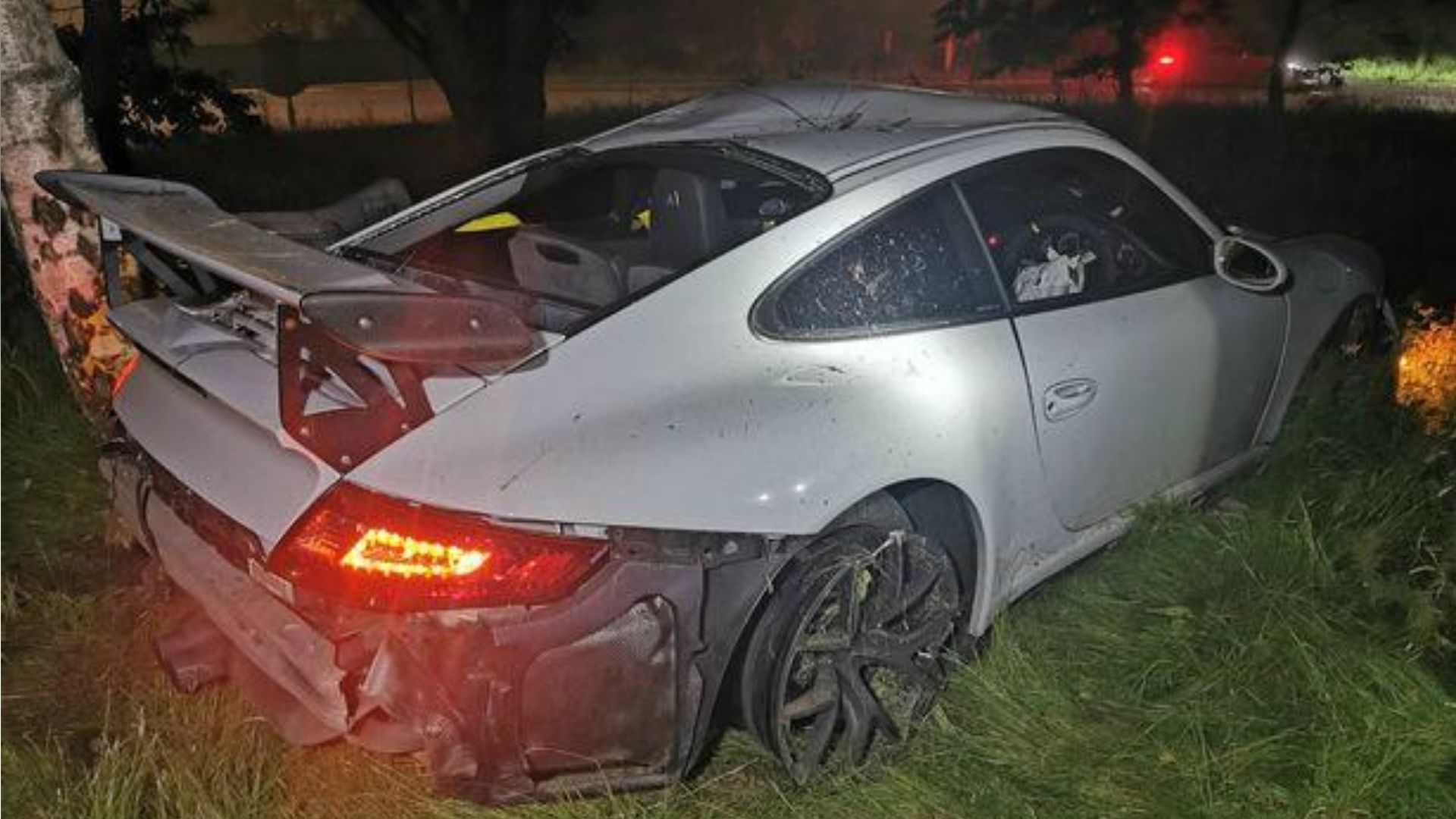 Likely the Porsche 911 GT3 is a total loss. The front end is pretty well demolished, with the front fascia mostly ripped off and split in multiple spots, the headlights appear to be thrown free of the wreck, the front axle seemingly gone, and the passenger-side front fender smashed. Same thing goes for the passenger-side door, windshield, and roof. The rear fascia is entirely missing in the photos.
As you can clearly see in the pictures, the car in question is a Porsche 997 GT3, so it's not brand new. That doesn't mean they're not highly coveted, valuable cars, because they absolutely are. In the present state, the Porsche is still worth something, but only a fraction of what it was before the crash.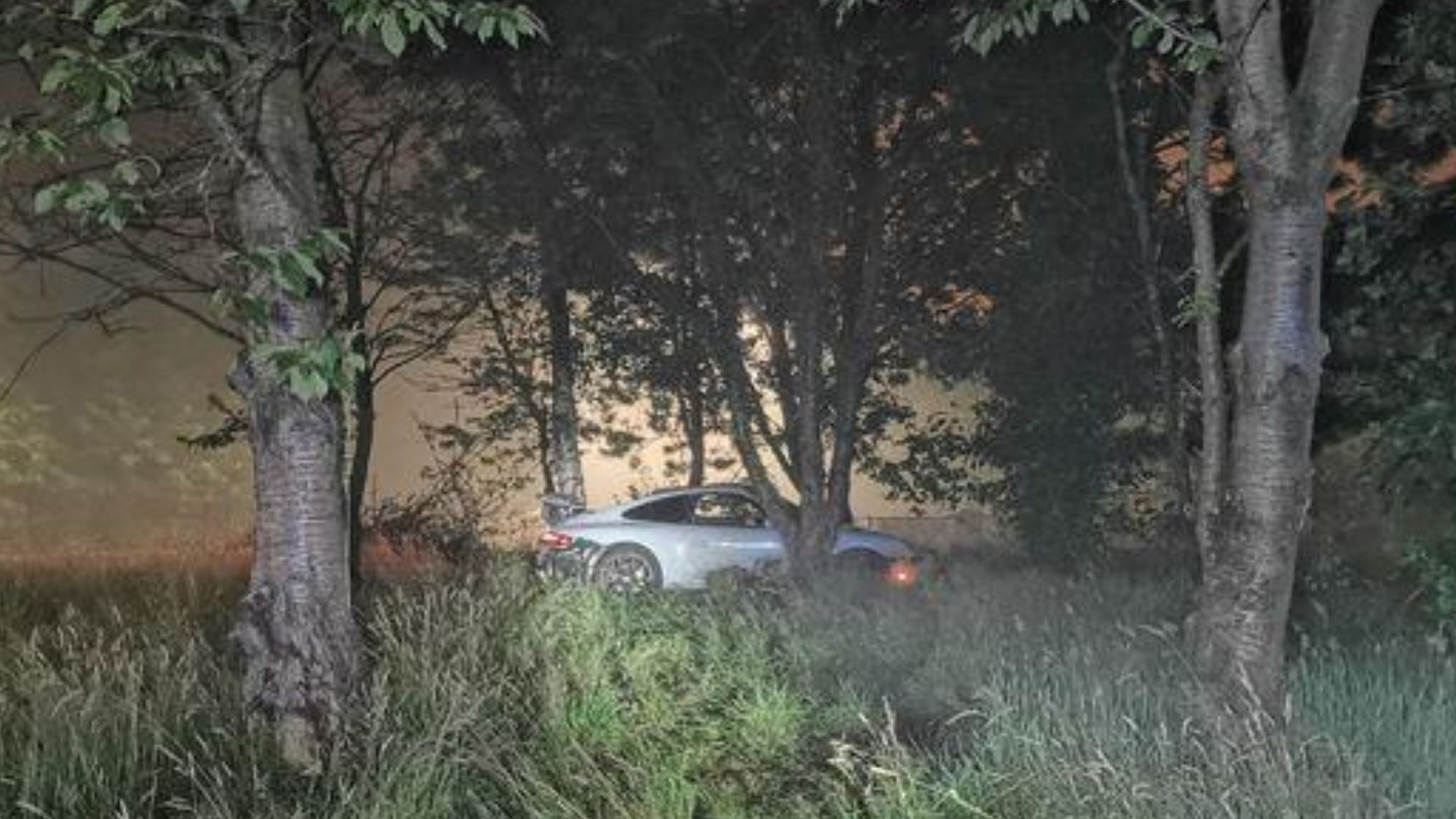 Funny enough, the crash happened at a roundabout, according to police. Hailed as a way to promote greater traffic safety, roundabouts have been the scenes of many single-vehicle crashes in Europe and North America.
Considered a holy grail of sorts among Porsche enthusiasts, the 911 GT3 is a track-focused version of the popular grand tourer. Not only is the track width greater and more aggressive aero elements are added to each GT3, a more potent flat-six engine puts considerably more power on tap for the driver. It would be a fair assumption that the teenager found out the hard way it's not easy to control a high-powered, rear-wheel-drive car at high speeds, especially with little to no experience.