You won't find many first-gen Camaros cleaner or more original than this one.
---
The best part about the first-gen Chevrolet Camaro is that these classic cars are just as cool heavily modified as they are bone stock, and it's definitely getting harder to find them in the latter condition. From its stock body to its numbers-matching powertrain, this 1968 Chevrolet Camaro being sold through Skyway Classics is a true time capsule that's ready for a new home.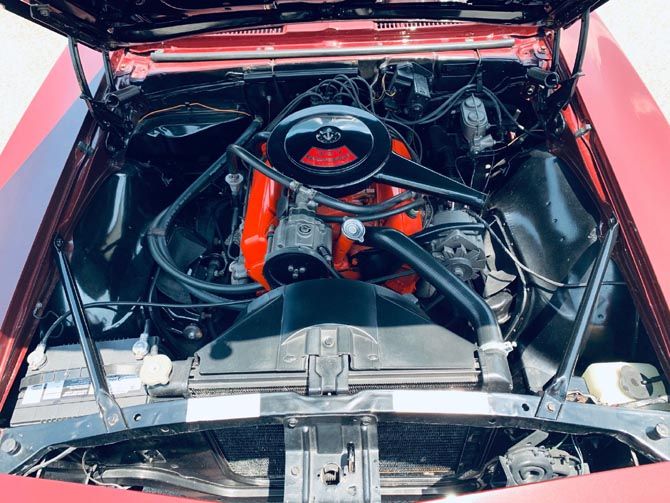 While many classic Camaros are being customized or restomodded, this one is a flawless example of a factory fresh car... it even comes with its original purchase invoice from 1968! What makes this Camaro even cooler is that it's beautifully painted in a color called Cordovan Maroon, which you don't see very often. Complementing the dark red color is lots of flawless chrome and factory rallye wheels. The interior is equally exquisite with the factory correct bucket seats and original AM stereo, and everything is as clean as the day this car was made.
Under the hood, this 1968 Chevrolet Camaro is still powered by a 327 cubic-inch V8 that is backed by a three-speed manual gearbox and the 10-bolt rear end with 3.08 gears – all of which are original and numbers-matching to the car. The listing says that this Camaro is "almost all original," but it's hard to spot anything that isn't at least period correct on this classic as even the suspension has been cleaned, detailed and painted to preserve the originality and beauty. The biggest reason why this Camaro remains such a time capsule is that the odometer is showing just under 75,000 miles.
Perhaps the best part about this Camaro is that it appears to have always been a Florida car, which was originally purchased in Orlando, Florida for just under $3,000, and now it's being sold in Tampa for $36,997 or you can click HERE to make an offer.