What a Mopar!
---
The best project cars are the ones which are never truly "done." That's the case with this supercharged 1971 Dodge Charger owned by Todd Carlson. He's been working on improving the Mopar classic since 1979 and judging by how it is now, that time certainly hasn't been wasted.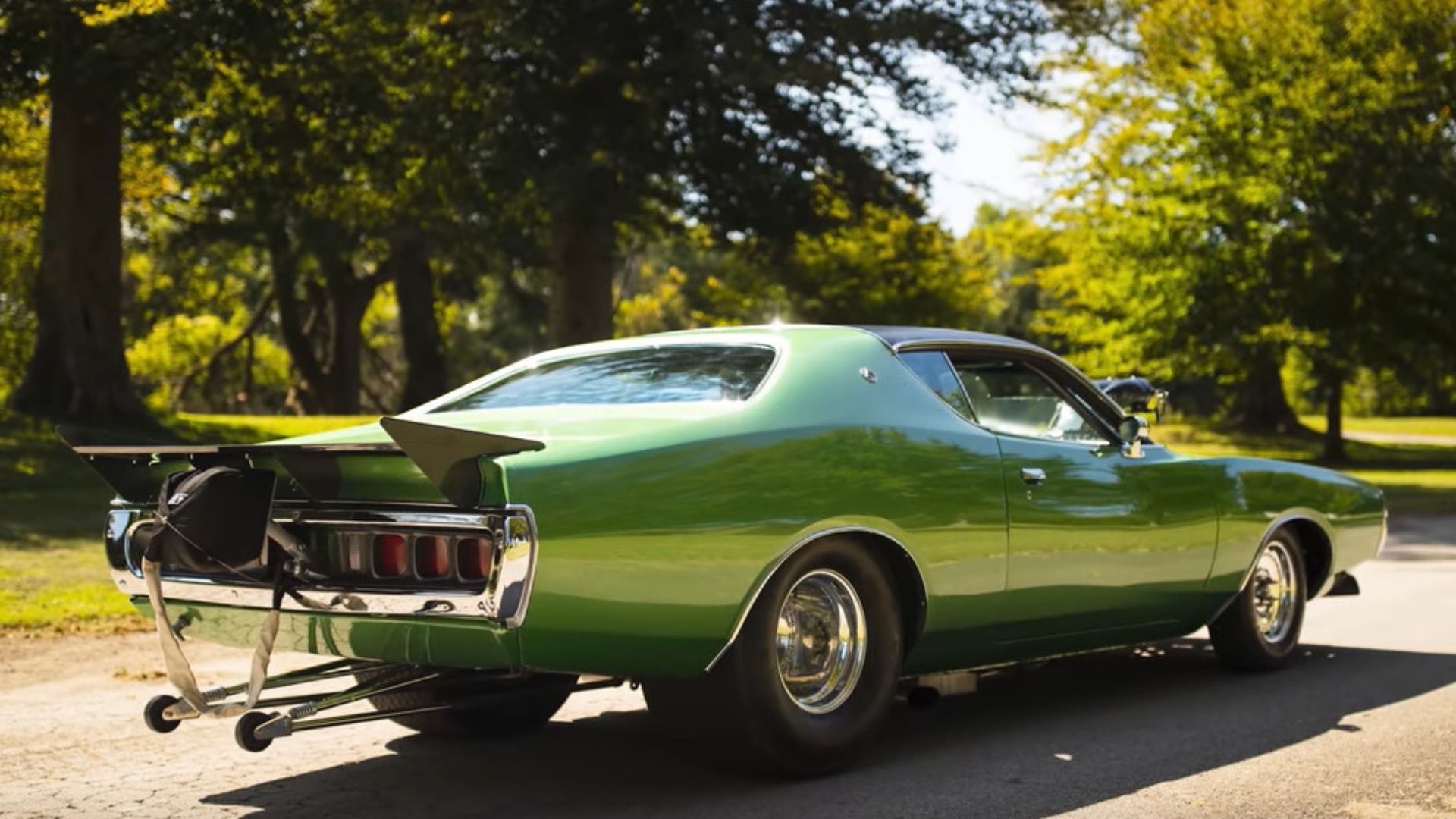 You'll see and hear in the video accompanying this article just what a beast this Dodge Charger is. The thing looks beautiful as far the paint, chrome, and even the vinyl roof, however the that massive supercharger is so mesmerizing you might only be focused on that. As Carlson says, this Mopar is a little bit of a drag car as well as a show car.
As you can see, the chute in the back means either this guy is just trying to look cool or that he goes drag racing. It also has a mean rear spoiler like what you'd expect to see on a real racecar, plus a wheelie bar. Sadly, there are a lot of guys who bolt these kinds of things onto a car which has never even rolled up to a track parking lot. However, Carlson doesn't seem to be too much into useless mods, so he does take this Charger to the drag strip.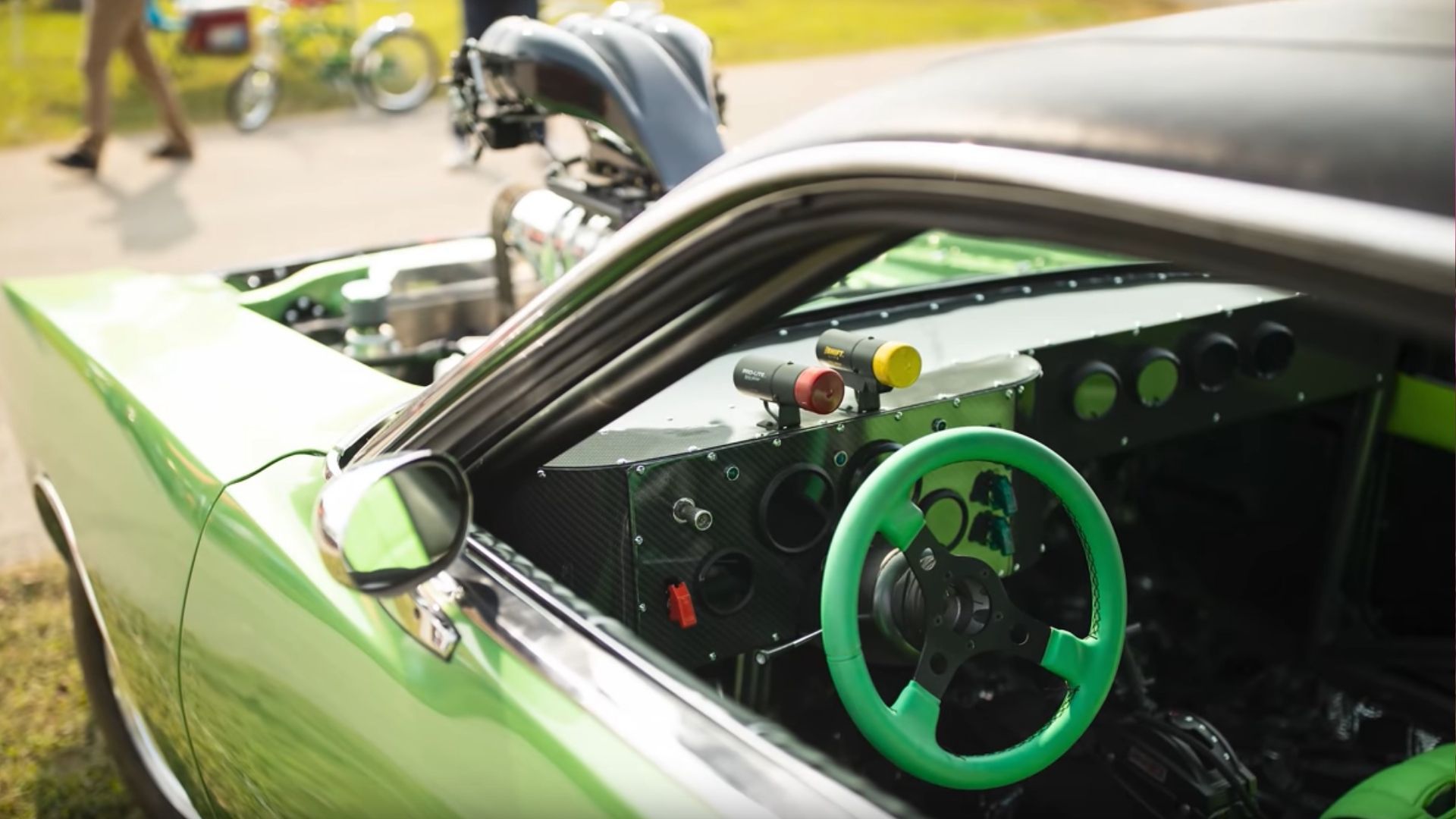 In fact, in the video you get to see the interior and it's far from stock. In fact, it looks like a racecar, with pretty much everything swapped out for a more utilitarian, built look instead of the factory setup. There are gauges spanning the dash, a full roll cage has been installed, yet Carlson has kept the door panels and even upgraded them with highlights to match the exterior paint.
Check out the video and learn even more about this ride and its history, which is pretty interesting and long.