Unfortunately, there were injuries…
---
A big car crash happened in Chula Vista, California recently when a Ford Mustang GT slammed into the back of a Toyota Tundra. The driver of the Tundra had to be transported to the hospital, reportedly with serious injuries. We hate to see these situations since they're entirely avoidable.
Check out the Motorious Podcast on YouTube, Spotify, Apple Podcasts, and other podcast platforms.
According to a witness, the man driving the Mustang was racing someone in a blue Camaro before the crash. Those two American muscle cars were weaving through traffic on Interstate 5 at well above 80 mph, likely trying to show the other their ride and driving skills were superior. Even worse, these two drivers decided to do this at about 9 am on May 25, a time when traffic on I-5 isn't exactly light.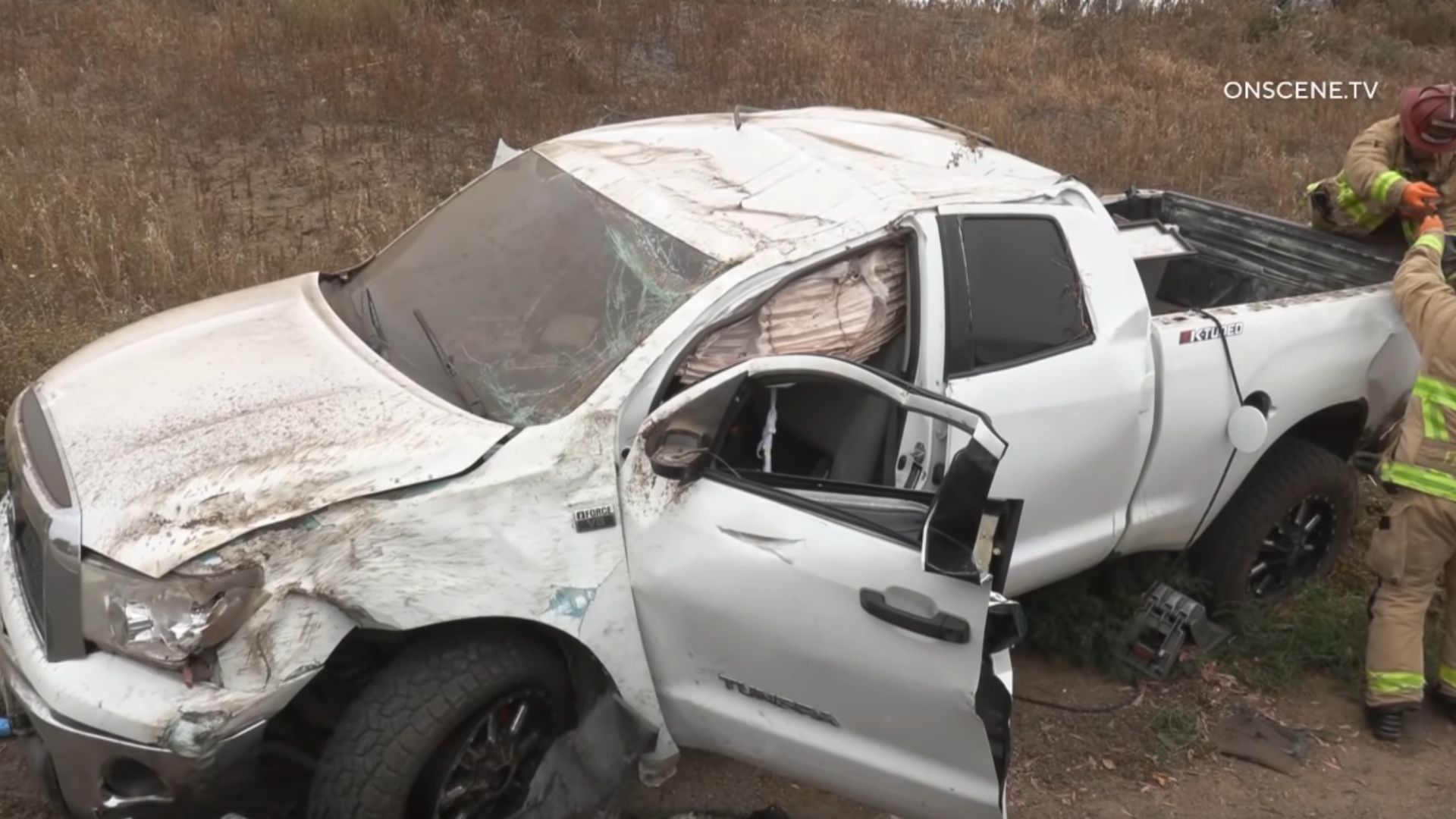 California Highway Patrol said the impact sent the Toyota truck careening off the road on the right shoulder. It drove up the embankment, then rolled repeatedly before coming to a rest on the shoulder. Fortunately, more vehicles weren't involved in the wreck, which left the Ford and Tundra thoroughly destroyed. Two passengers in the pickup only suffered minor injuries, but the driver had to be extricated by firefighters.
We've said it countless times before, but apparently it needs to be said again: street racing is selfish and stupid. Yes, we know some people just don't want to hear the truth on this subject because they genuinely believe they can race on city streets or freeways without ever wrecking out. We'd also wager the driver of this Mustang thought the same thing, until he slammed into the back of the Toyota Tundra.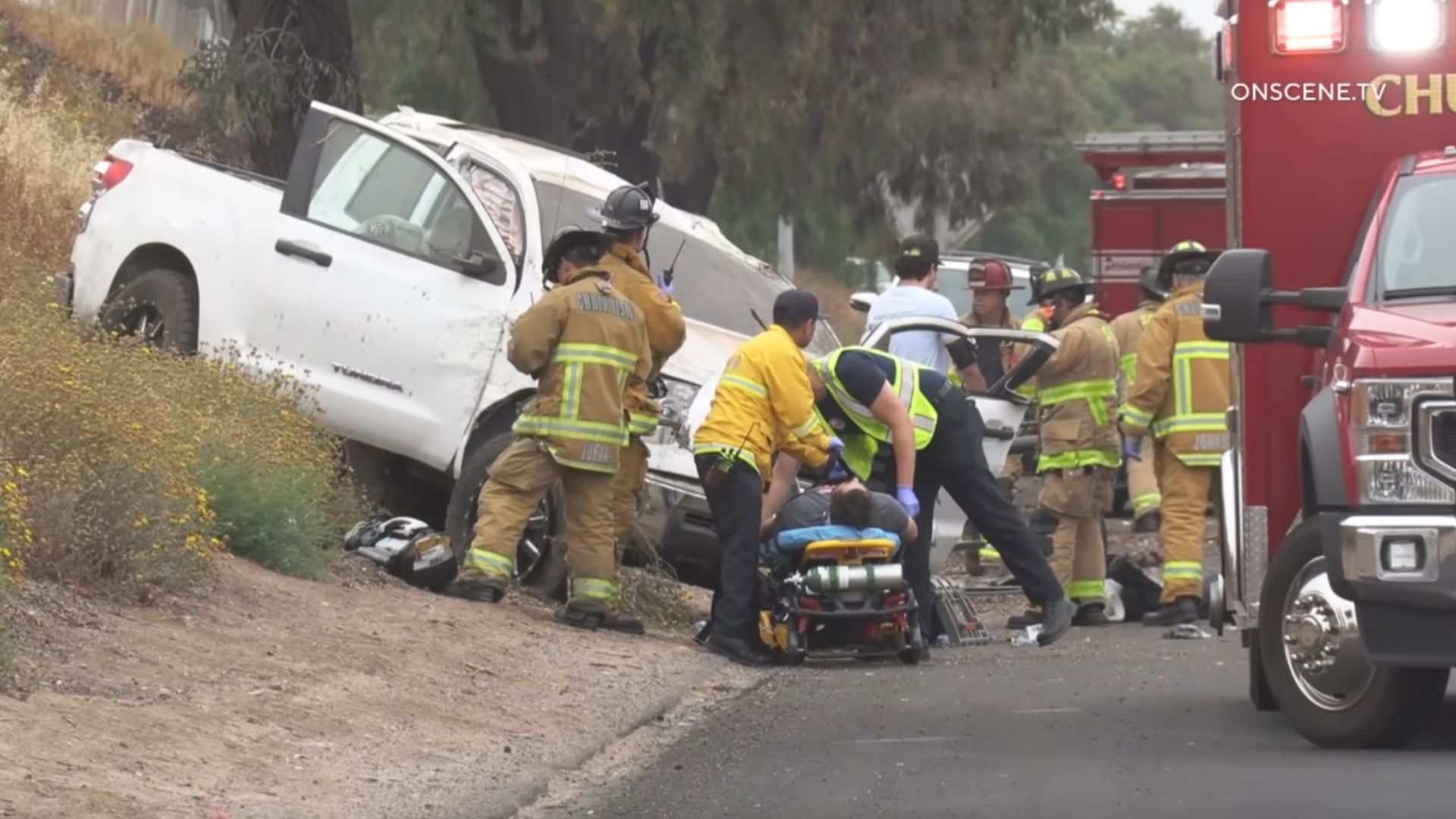 Not only did the guy destroy the front end of his car, which we assume he just loved, he sent a man to the hospital and likely totaled the truck. It's likely he's facing a serious criminal charge(s) as well as some consequences in civil court. All that is the result of him deciding to have a little "fun" on the interstate during the morning rush hour. The next time you're tempted to race on streets, especially anywhere busy, just don't.
Source and images: OnScene TV