The Duke Boys were nowhere to be found.
---
There have been numerous examples of classic and collectible cars being stolen recently, and a pair of stolen Mopars in Idaho is sadly just the latest. At around 5 a.m. on Saturday, June 13, a 1970 Dodge Super Bee and a 1969 Dodge Charger General Lee replica were stolen from a couple in Mullan, Idaho, and within hours, both cars had been involved in separate chases with the police. Fortunately, both cars have been recovered after suffering minor damage.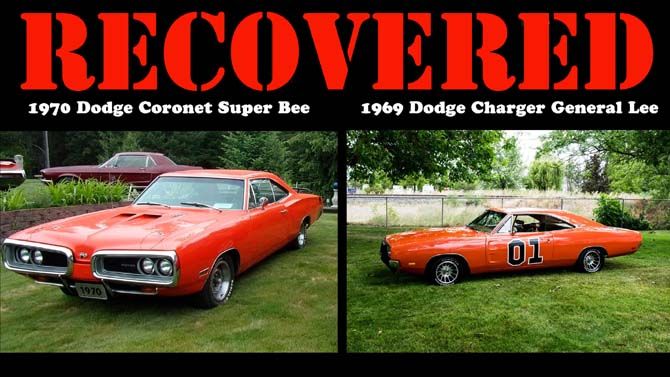 The report from Shoshone News-Press says that both cars were inside of a garage, and the thieves somehow acquired the keys to get them started. In what must have played out like a scene from The Dukes of Hazzard, the Charger attempted to evade police, and it even crossed state lines into Montana before ultimately being crashed into a tree. Looking at pictures posted on social media, the Charger wasn't heavily damaged, but the impact was severe enough that the radiator was pushed back into the cooling fan.
No information was given on the condition of the Super Bee, but a message posted to Facebook from a family member indicates that both cars were returned to the owners. There are no arrest reports, but the message also says that both drivers were arrested and are in custody, and the police could still be searching for a third person in connection with these thefts.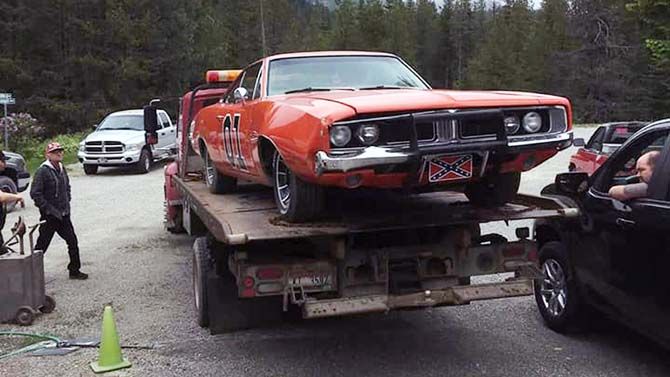 According to the news report, the owners of these Mopars are avid collectors, and they appear to be well known within the car community of the Northwest judging by the overwhelming support on Facebook and GoFundMe.
Source: Shoshone News-Press, Facebook