Classic motorcycles, scooters, and more are headed to the auction block.
---
Whether you've been on the hunt for an unusual classic motorcycle to add to your garage or you just want to get into vehicle collecting, the Sparky's Machine Collection could be the ticket. Heading to the auction block at no reserve this November 5-7 through GAA Classic Cars, the 32 motorcycles, scooters, and mopeds. They should appeal to a broad range of tastes, whether you prefer American, European, or Asian models.
For many, the 1978 Honda CB400 Hawk is a dream street bike which will definitely turn heads. The black paint, chrome, saddle, handlebars, gauges, etc. are in excellent condition. Plus, the Hondamatic transmission takes a lot of the difficulty of riding out, making this motorcycle easy for beginners to ride.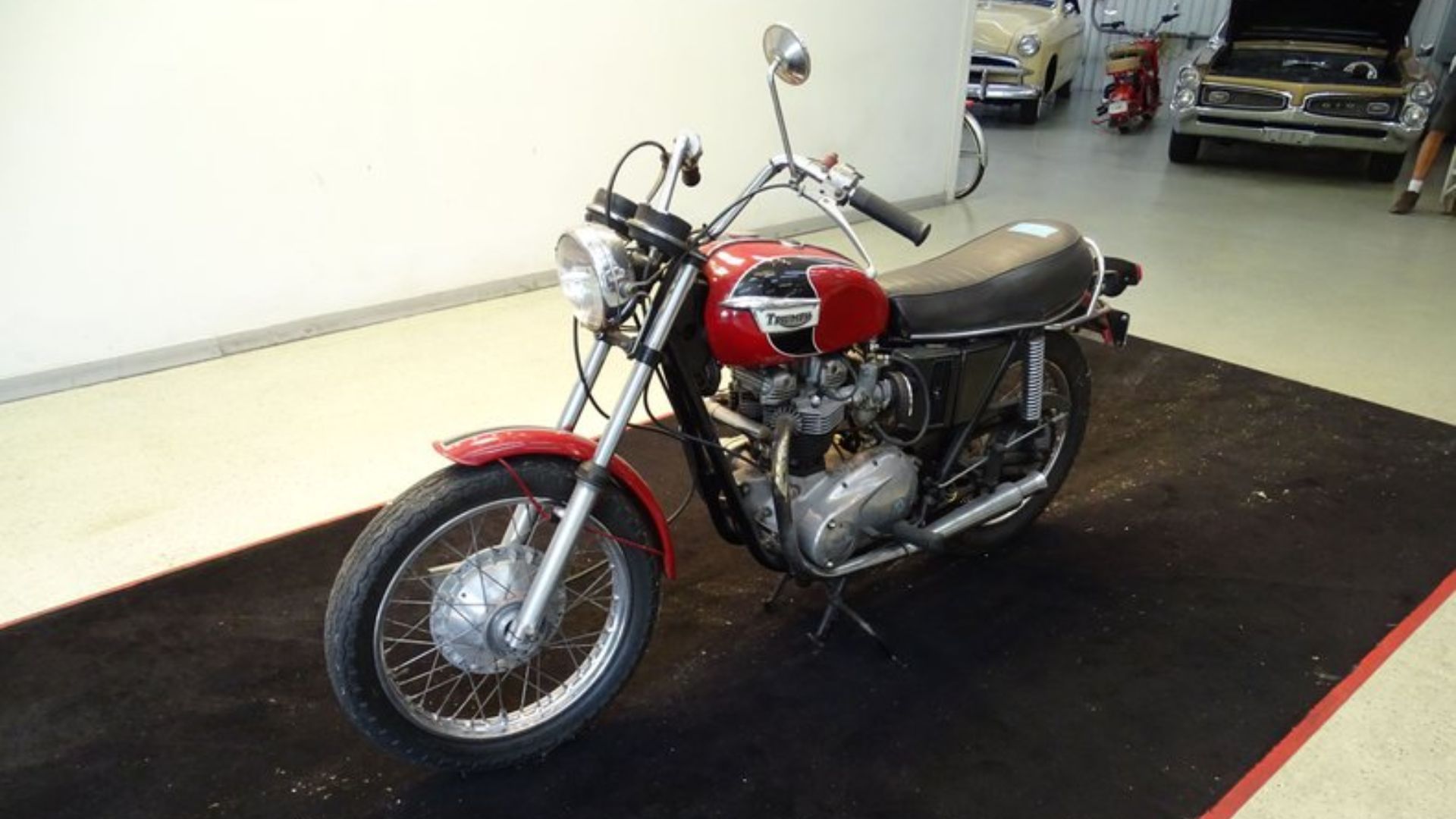 If what you really crave is a British café racer, the 1970 Triumph 650 in the collection should be appealing. Considered by many to be the best motorcycle Triumph made that year, thanks to its no-fuss operation qualities and maneuverable nature, this bike has quite the following even today.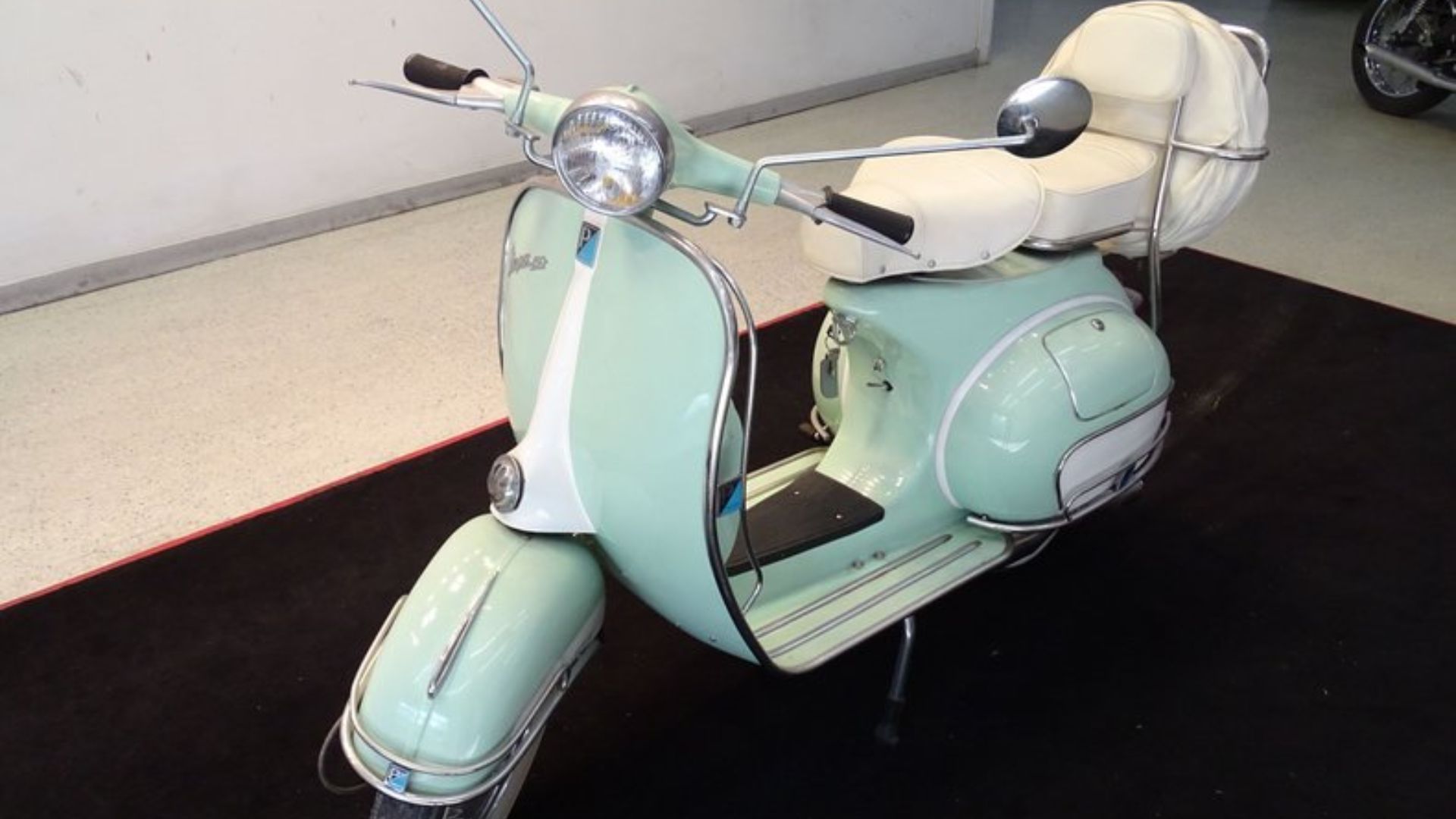 Plenty of people find vintage Vespa scooters to be undeniably nostalgic. The 1963 Vespa 150 Scooter included in the auction looks absolutely amazing, perfectly capturing the romance of these simple two-wheeled machines with a two-tone pastel green and white paint job, fresh seat upholstery, factory badging, and more.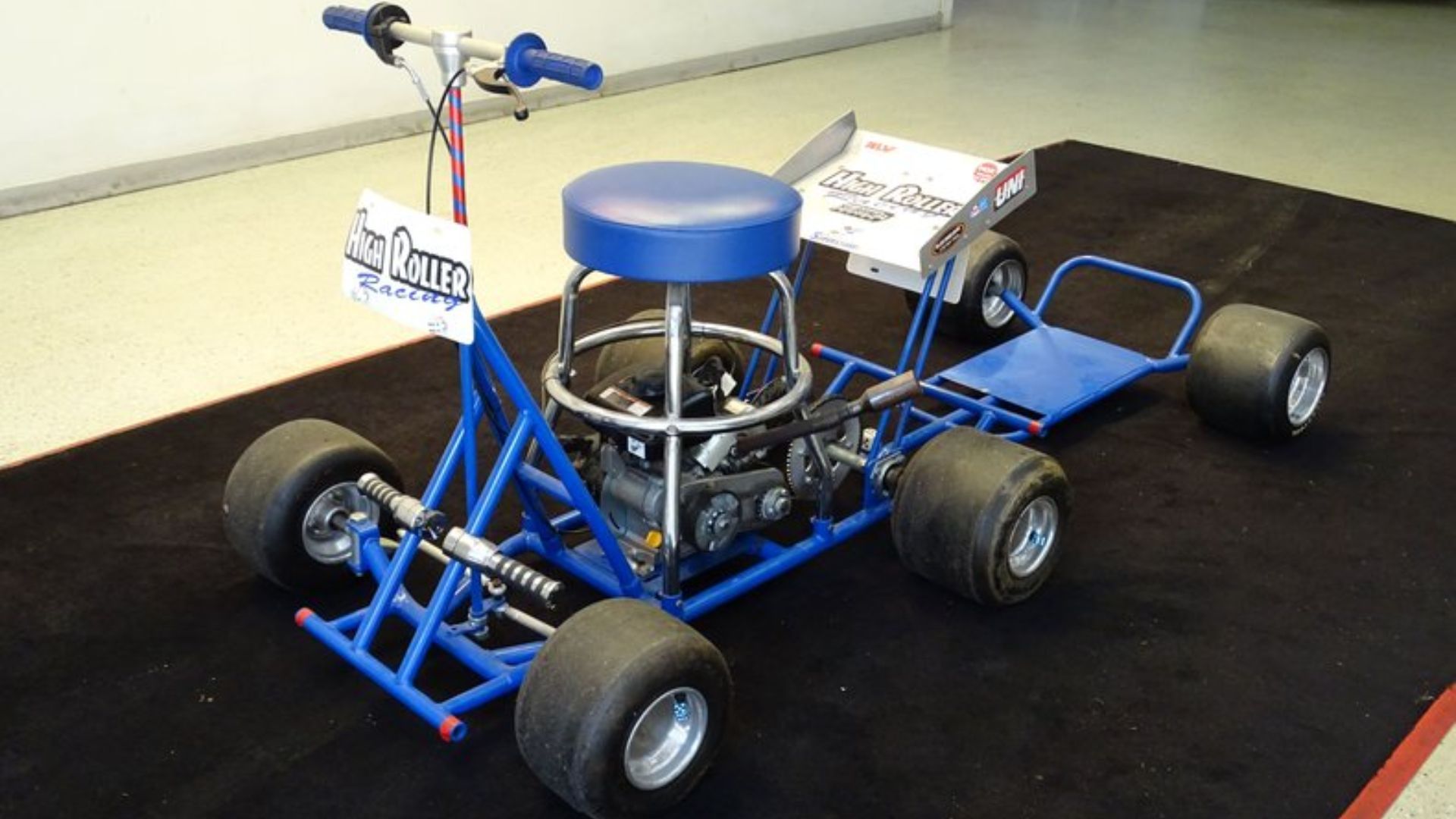 Roll on the wild side with the 0 High Roller Bar Stool with Trailer. This little machine would be the life of any party, thanks to its crazy appearance and go-kart-like nature. The trailer in tow allows you to transport whatever you need during your wild ride, making this custom vehicle a little more practical.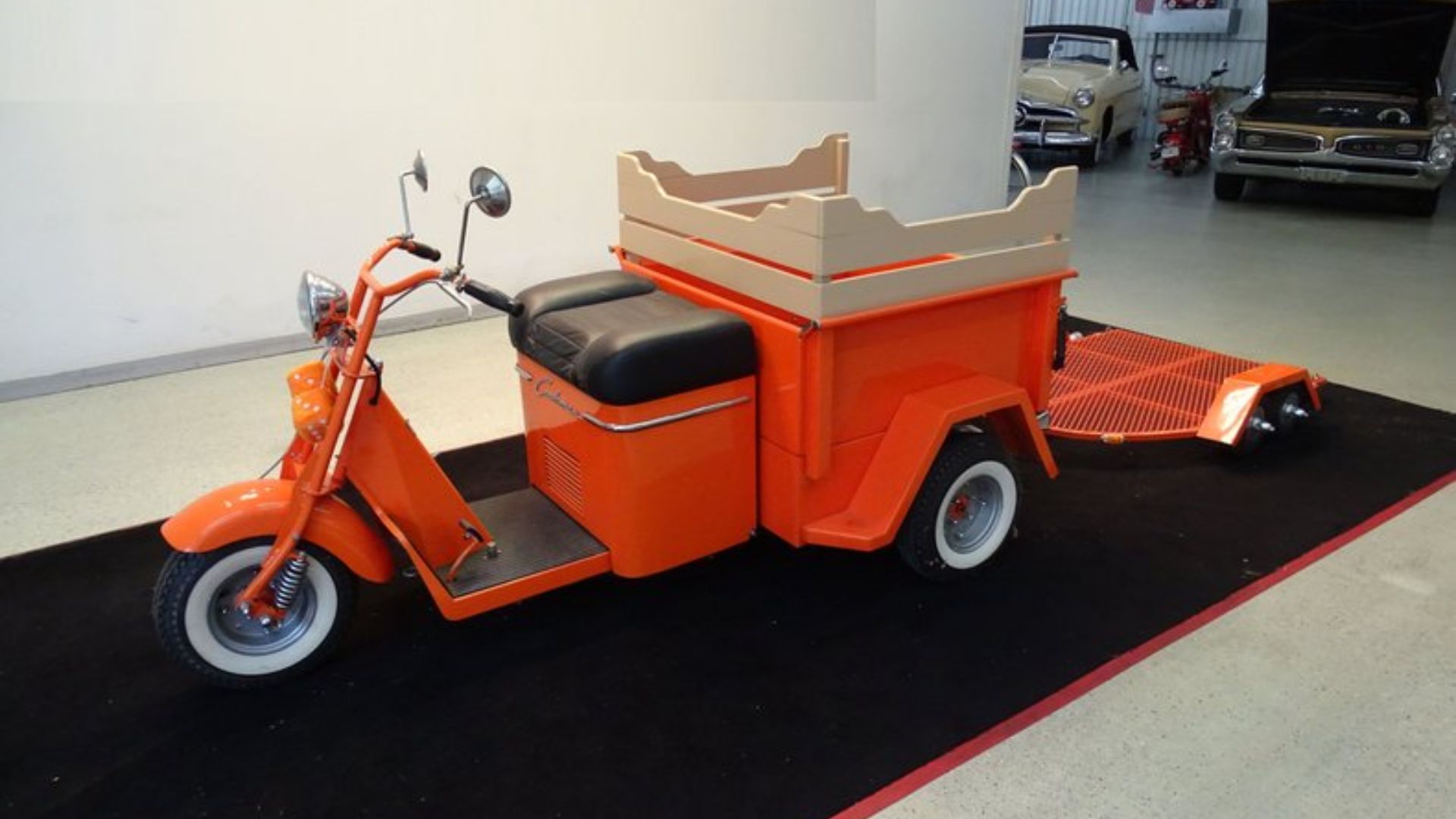 A little more comfortable, classic, and even utilitarian, the 1956 Cushman Truckster included in the auction is one handsome machine. The orange paint, black seat upholstery, and bed sideboards all present nicely. Plus, there's a trailer included for even more hauling capacity.
Don't forget, the Sparky's Machine Collection is part of the GAA Classic Cars auction November 5-7.