The buyer didn't get it for himself…
---
Few in the world can afford a Bugatti Chiron, so it shouldn't be surprising to learn there's only one of the French hypercars residing in India. What makes that one Chiron special is the guy who purchased it gifted the Bugatti to his father – talk about a nice son!
Check out the Motorious Podcast here.
That son, Mayur Shree, doesn't live in India anymore but instead calls Texas home. He took delivery of the Chiron in Texas, the first one in the Lone Star State to do so. At a US sales price of about $3.2 million this is a dream car that costs multiple times what the average house does.
Surely the father will attract plenty of stares and admiration driving the Bugatti Chiron around India. While some roads are definitely not suitable for such a hypercar, others in some of the larger cities can definitely accommodate it.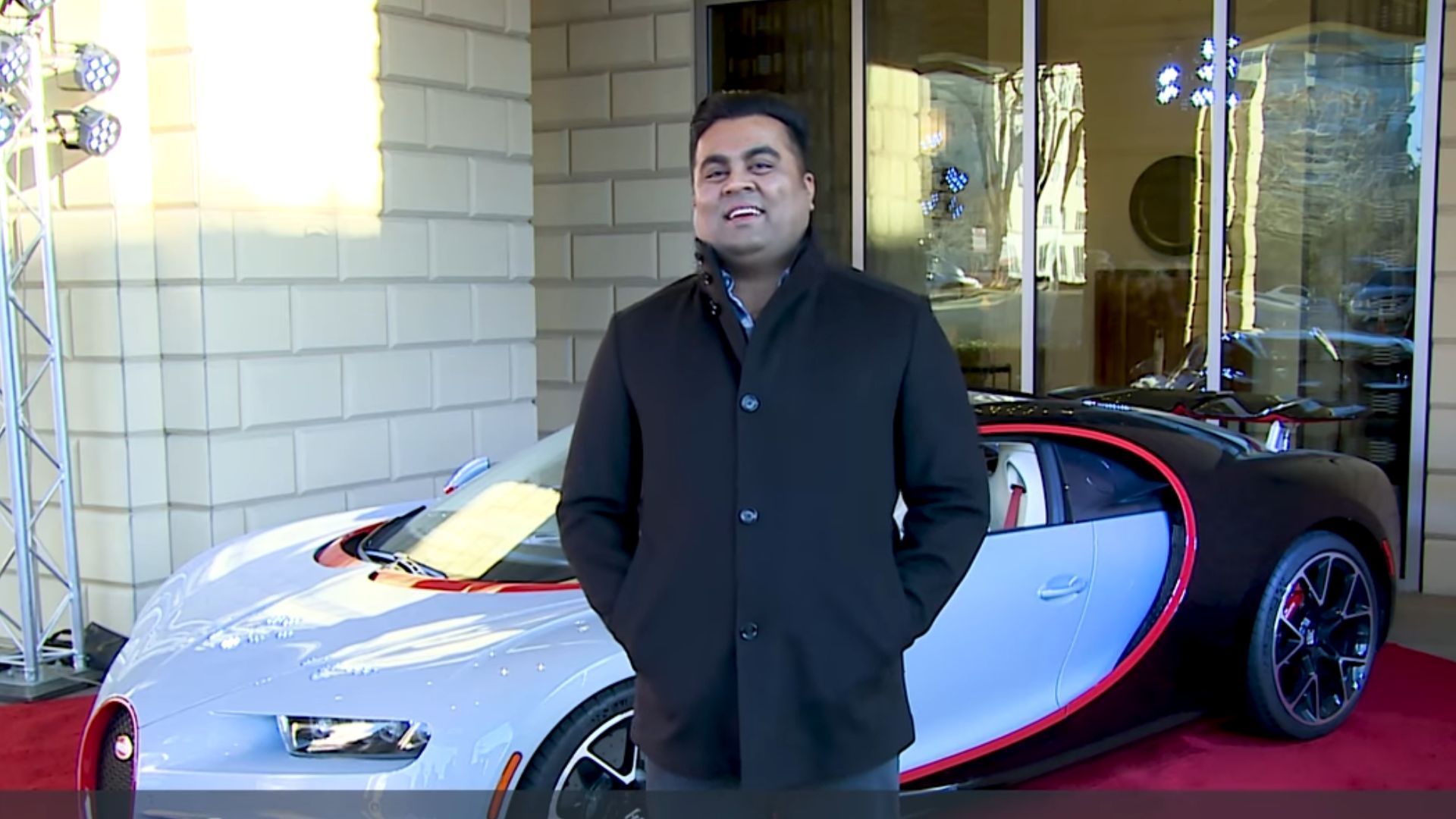 Before you start feeling bad for the son, thinking he sacrificed for his father and is having to drive some old jalopy, that's far from the case. Shree has quite the collection of exotics and luxury cars, including a Porsche 911 GT3 RS, Aston Martin DBS Superleggera, Lamborghini Gallardo, McLaren P1, and Rolls-Royce Phantom DHC, to name a few.
This is hardly the first time a family member has purchased a Bugatti to treat their loved one. Last year, we covered how a father showed up at Bugatti's headquarters in France and purchased six cars, one for each of his children. While those cars were all the Baby II, an all-electric scale replica of the Type 35, those drivable "toys" cost a whopping $40,000-plus each.
That father not only bought cars for all of his kids, he picked up two for himself in the same trip. One was a Chiron Super Sport 300+ and the other was a Veyron Grand Sport Vitesse World Record Edition. Both are very rare and so are instant collectibles.
Source: Car Blog India
Images via YouTube