They call it Kaotic for a reason…
---
Sleepers can be such cool builds, however the term is often misapplied and overused. There are a lot of guys who take a fairly hot car like a Firebird or a Camaro RS and throw a much hotter engine in it, then try to say it's a sleeper or some such thing. And while a 1957 Chevy Bel Air might have been a pretty sweet performance vehicle for its time, one that looks like this thing with a heavy patina, crackling paint, etc. isn't something anyone would take serious today. That's just the beginning of what we love about this build.
Meanwhile, Snoop Dogg crashed his '57 Bel Air. See the aftermath here.
Just sitting in a parking lot, this thing looks completely benign. In fact, you might be forgiven for asking if it's running or if someone towed it there. Looking at the interior might further reinforce those feelings, what with the paint chipped and peeling on the dash, the ripped seats with the stuffing coming out, and everything original in a not good sort of way.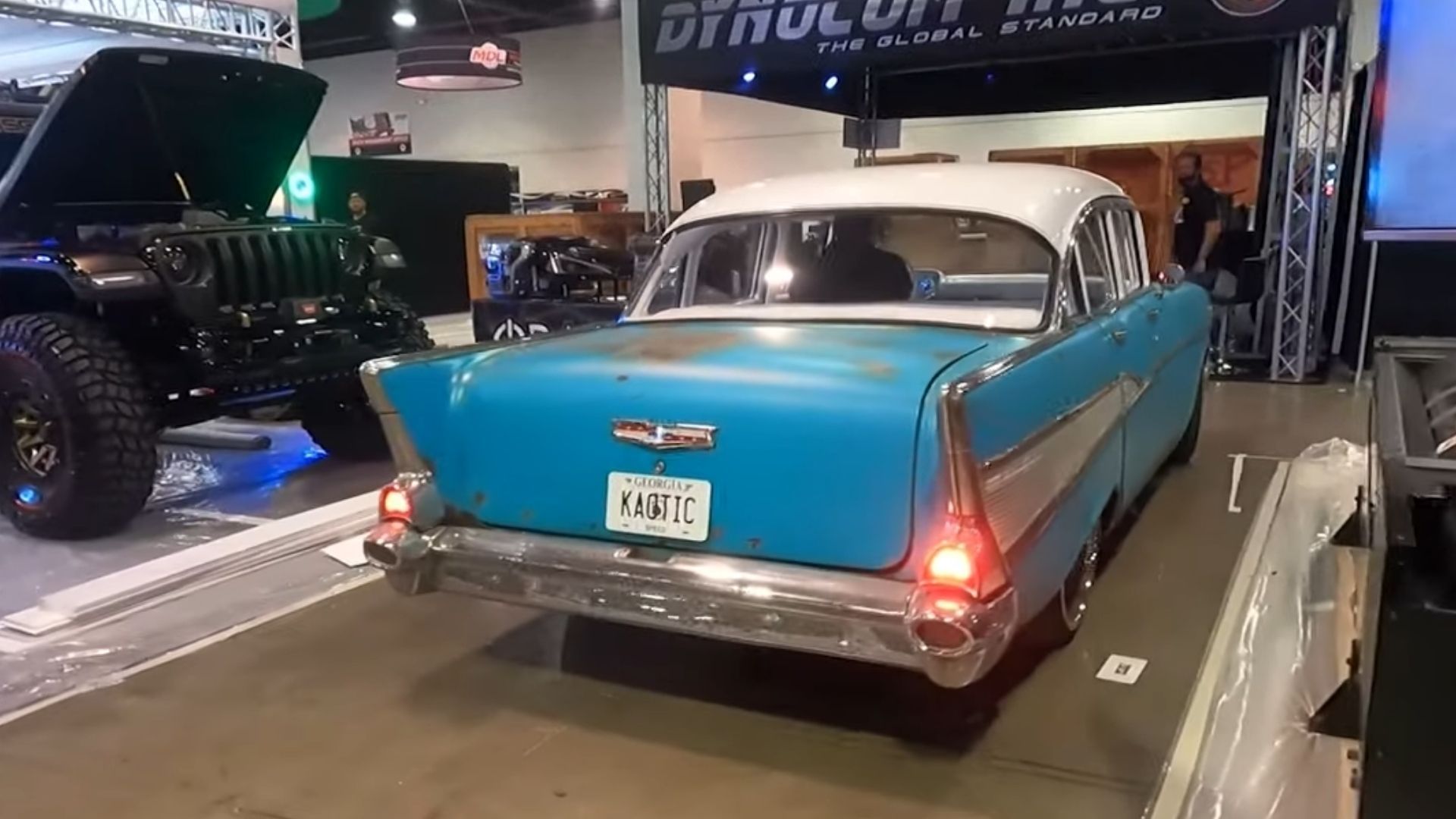 However, once the driver gets in and turns the key the deception immediately becomes apparent. The LS7 hidden under the hood springs to life, burbling and growling through the aftermarket exhaust system. The 427ci V8 was built by Kaotic Speed and has over 650-whp on tap, all with natural aspiration. We don't know what kind of transmission is in this car, but the rear is a Moser 9-inch with 35-spline axles and a locker. It's a pretty glorious thing and makes roasting tires second nature.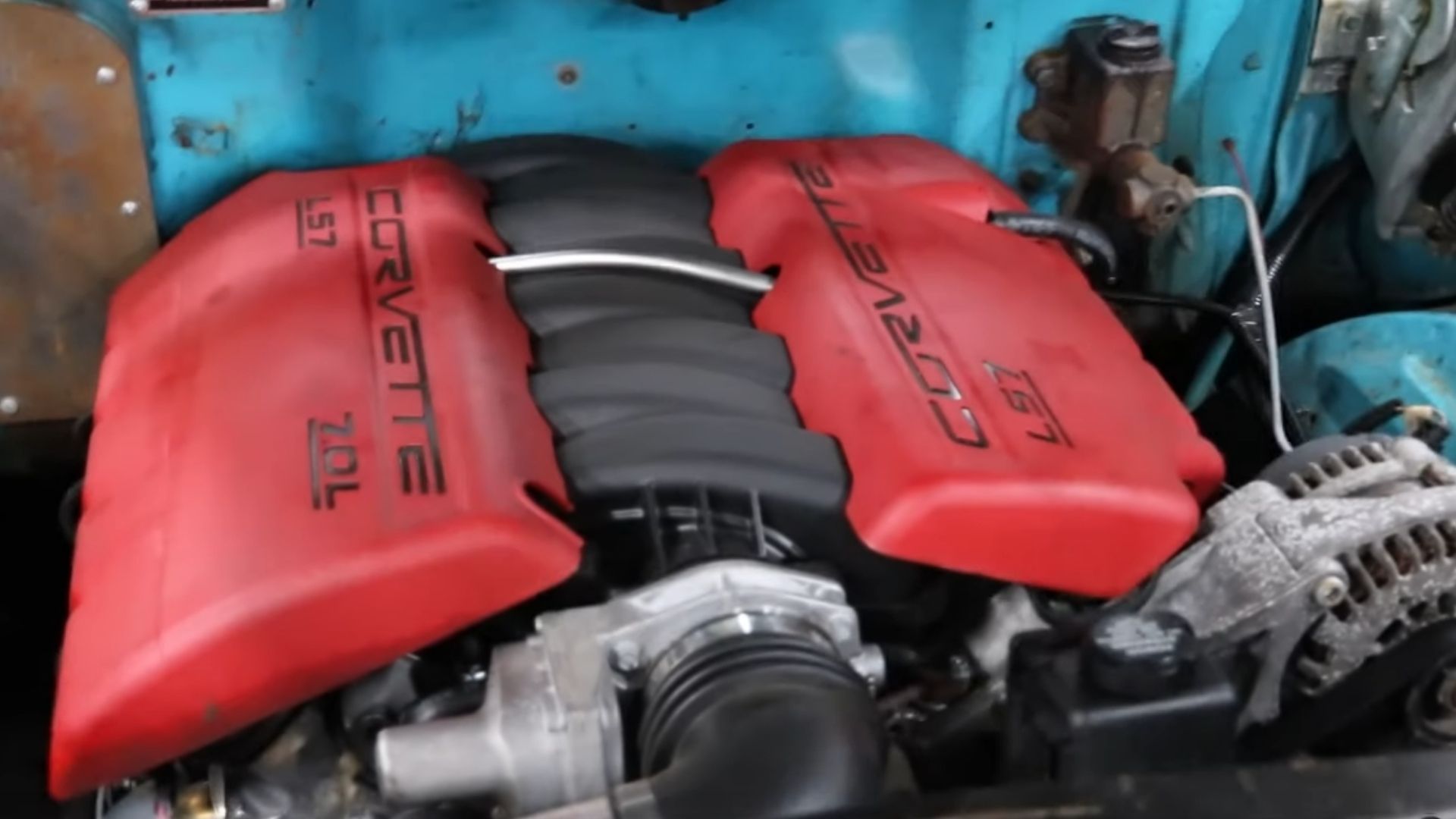 You'll notice this thing sits low, which at first glance you might attribute to broken springs, thanks to its dilapidated state. In reality, the Ridetech suspension does a great job of tucking the Forgiato FV3 wheels and no doubt helps tremendously with handling. After all, this is a lightweight car with a big engine.
If you want to hear and see this build in action, check out the video.