Here are your winners!
---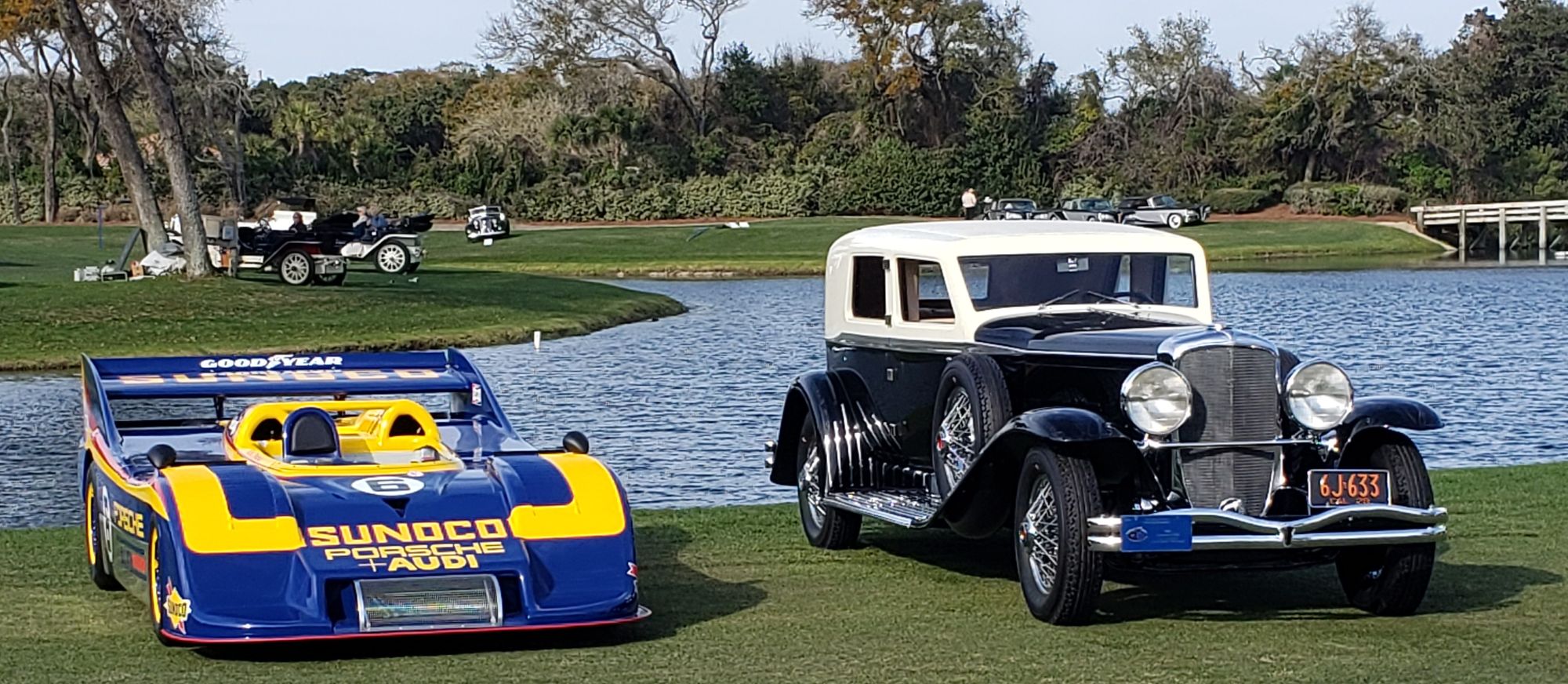 Attend a major American Concours d'Elegance and it's no surprise when an American classic like a Packard or Pierce Arrow or a curvaceous French coach-built mount emerges as Best of Show. Lately one might even find a 50+-year-old rare Italian two-seater showered in confetti on the concours lawn.
For a quarter of a century Bill Warner, ex-racer and journalist, has hosted the Amelia Island Concours d'Elegance. It's different there. Each year an accomplished racer is feted. The honoree becomes the focus of seminars and appears on the program cover and event poster. Cars that brought the racer fame are gathered and appear on the lawn.
This weekend's events centered around Roger Penske. An accomplished racer, he found banks unwilling to finance the business dreams of one who consistently put his life in danger behind the wheel. Penske retired from driving at the age of 28 and went on to become American racing's most successful team owner. Penske drivers have brought home 34 national championships and have prevailed in a record 18 Indianapolis 500s.
At Amelia this year the Best of Show Elegance Trophy was awarded to the 1929 Duesenberg J-218 owned by the Lehrman Collection. It was one of six Duesenbergs ordered by depression era mogul, George Whittell Jr. The limousine's art deco style was captivating.  The owner and restorer were surprised and pleased. Chris Charlton who helped locate the car and brought it to an excellent standard shared" it's not often that a closed car prevails as Best of Show". (Over the past twelve years, six Duesenbergs have brought home a Best Show Trophy. Five have been open or convertible cars.)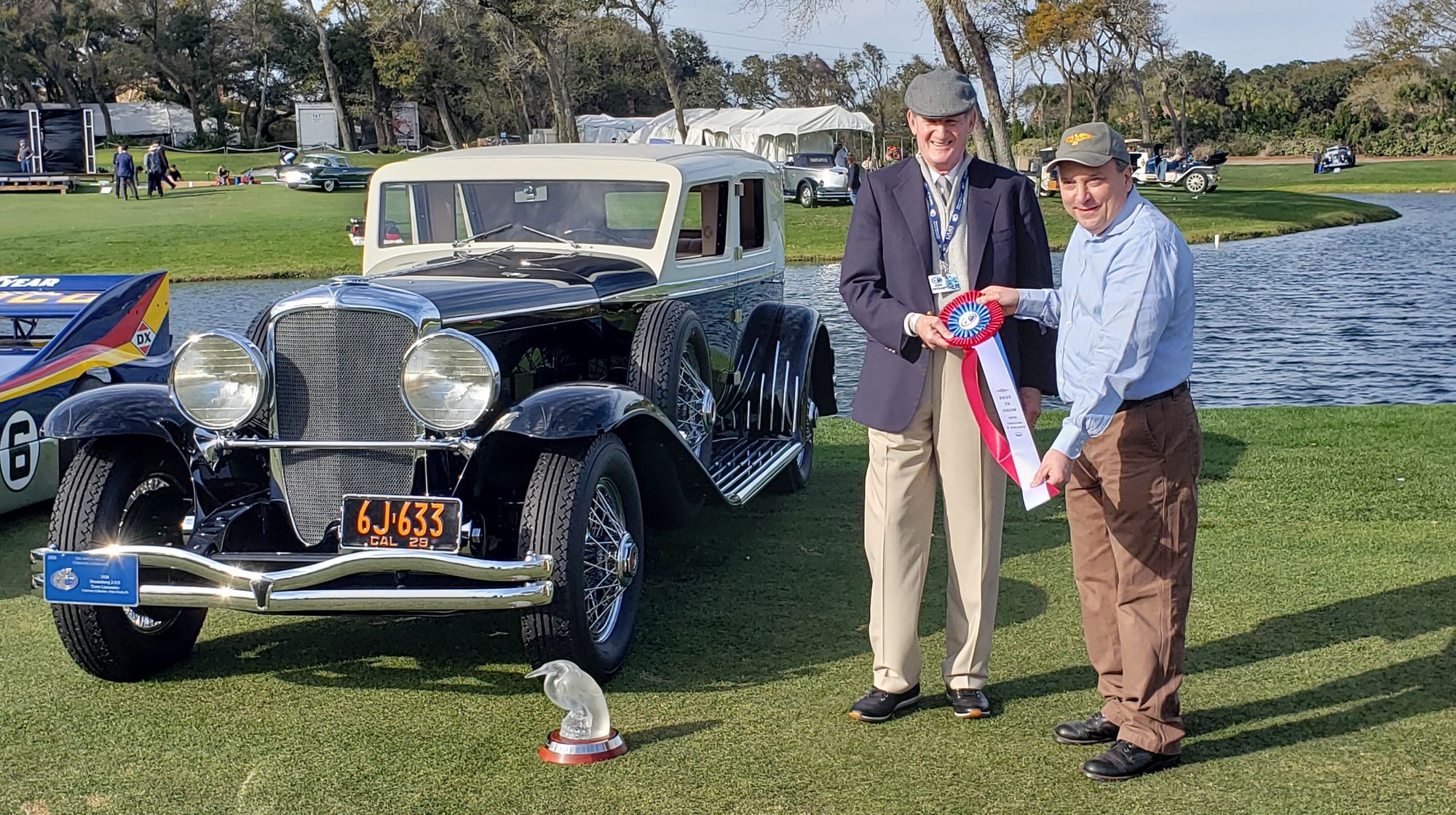 Amelia and Warner also crown a Best of Show Sport Winner. Among the rarities entered were four classes of Penske cars, including six previously piloted by Roger, then a race champion and now known as "The Captain".  Another twenty-nine Penske racers filled the Team Penske, Team Penske Sunoco and Penske Indy Winners classes.   A team of celebrity and accomplished concours judges gave the Best of Show Sport award to the Sunoco Blue and yellow Porsche 917/30, one of the fastest circuit racers in history. Then driven by Mark Donohue and clad in Cam 2 red and white, the powerful Porsche average 221.160 mph around the 2.66 mile Talladega Circuit.  That 1975 Talladega track record still stands.
Donohue had brought Penske racing much of its early fame with championships in Trans Am and Can Am and wins in NASCAR "Cup" and Indy Car - most famously, the team's first Indianapolis 500 victory in 1972.
The livery displayed at Amelia is associated with Penske's and Donohue's domination of 1973 Can Am series.  Nearly unlimited and frighteningly fast Can Am race cars then captured America's imagination. Donohue and the 917/30 overwhelmed the opposition six times in eight outings.
The valuable Porsche is owned by but does not rest in the hands of Rob Kauffman. He drives it on the track and shares it at concours events. We're glad he does.