This unique restomod offers vintage coolness and modern conveniences in one.
---
The market for Toyota FJ40s is quite competitive these days, including for restomod versions of the legendary off-roader. While having one will generate a considerable amount of admiration, if you get this 1967 Toyota FJ45LV from Vintage Cruisers instead, you'll really turn heads. Everyone will want to know about this far more unique four-door wagon version of the classic Land Cruiser.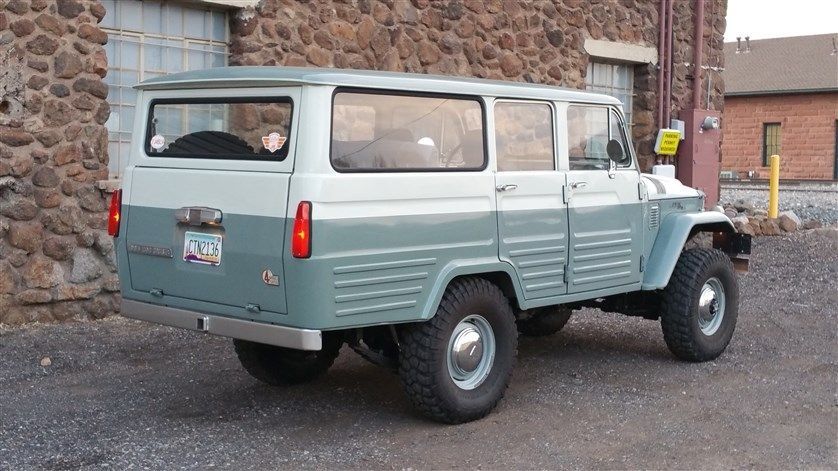 Thanks to a custom build process, this FJ45LV has preserved all those vintage elements everyone loves, mating those with the modern conveniences you want. It means you can head out into the wilderness and not worry about getting stranded while also staying comfortable. The dealer says the previous owner spent $150,000 on the work, and as expected it's impressive.
As you can see, the two-tone White and Blue body panels look fantastic. Just like the chassis, there are zero signs of rust or damage, so you don't need to worry about either, despite both being original. Plenty of original elements are present throughout the interior, while modern seats provide the kind of comfort and cushioning you'll appreciate after a long trail run.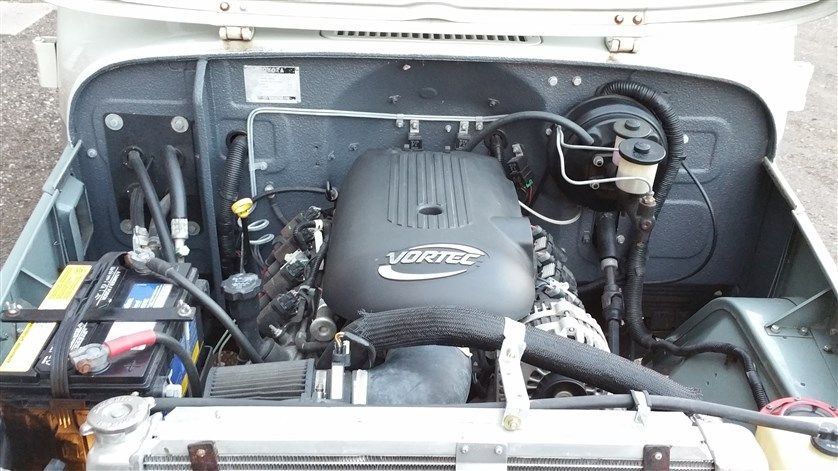 When you pop the hood, there's a modern GM crate Vortec V8 engine with fuel injection and 300-horsepower. That's a huge improvement over the factory engine, as is the 4-speed automatic transmission now present. You also get the convenience of power steering, power disc brakes, and air conditioning.
Finding a well-sorted Toyota FJ45LV is a tall order, especially at the asking price of $84,900 since these usually go for much, much more. Because of that, this rig likely won't last long. To get answers about specific aspects of this FJ45LV, contactVintage Cruisers directly. Financing options are available.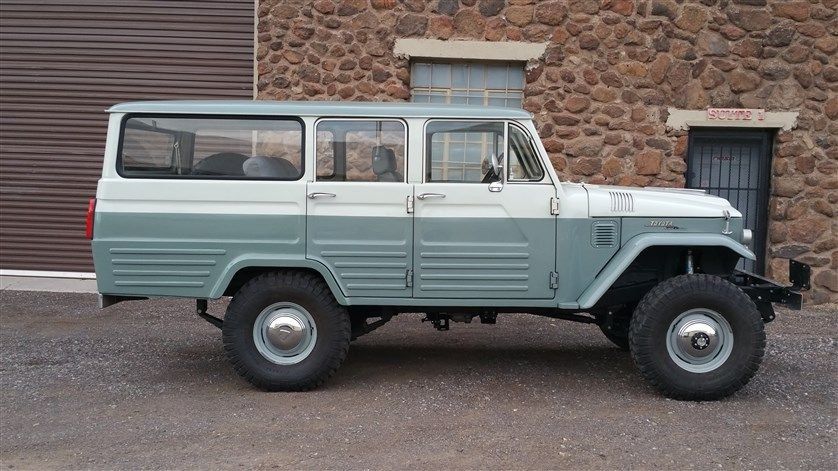 No matter what kind of Toyota Land Cruiser you want to find, Vintage Cruisers likely has it in their extensive vehicle inventory. If not, the dealer offers a car finder service, making it possible to track down your ideal rig. At the same time, the dealership buys and consigns Land Cruisers, if you have one to sell.
More Toyota Land Cruisers