One of the cleanest XJ Cherokee builds you'll find!
---
The Jeep Cherokee XJ has been a go-to choice among off-road enthusiasts since 1984, and these iconic SUVs have seen a resurgence in popularity in recent years. One probable reason for this is how easy these SUVs are to modify, and that can be seen in this 1998 Jeep Cherokee work in progress being built by Davis Autosports.
This build started with a one-owner Cherokee that had never been modified, and it had relatively low miles for its age. From there, this Jeep then received Davis Autosports' Stage 2 upgrade treatment adding a three-inch lift along with Jeep's Moab-style Wrangler wheels wrapped in meaty 265/75R16 all-terrain tires. The rocker panels, bumpers and fender flares are all covered in Kevlar protection, and the Cherokee's styling is finished off with LED headlights and a roof carrier.
Ensuring that these Jeeps are as reliable as they are rugged, Davis Autosports also services the engine, transmission, transfer case and axles, and the suspension, brake and cooling systems have been upgraded with all new components. What you get is a 1998 Jeep Cherokee that has been refurbished from the ground up, and it is ready for any terrain.
When it's complete, this Cherokee will be priced at $20,900, which is quite impressive for a high-quality turnkey off-road vehicle. If you already have a Jeep XJ Cherokee or Wrangler, Davis Autosports can hook you up on restoring and upgrading your own rig as well. Just contact the Virginia-based shop today to learn more about their exciting Jeep builds.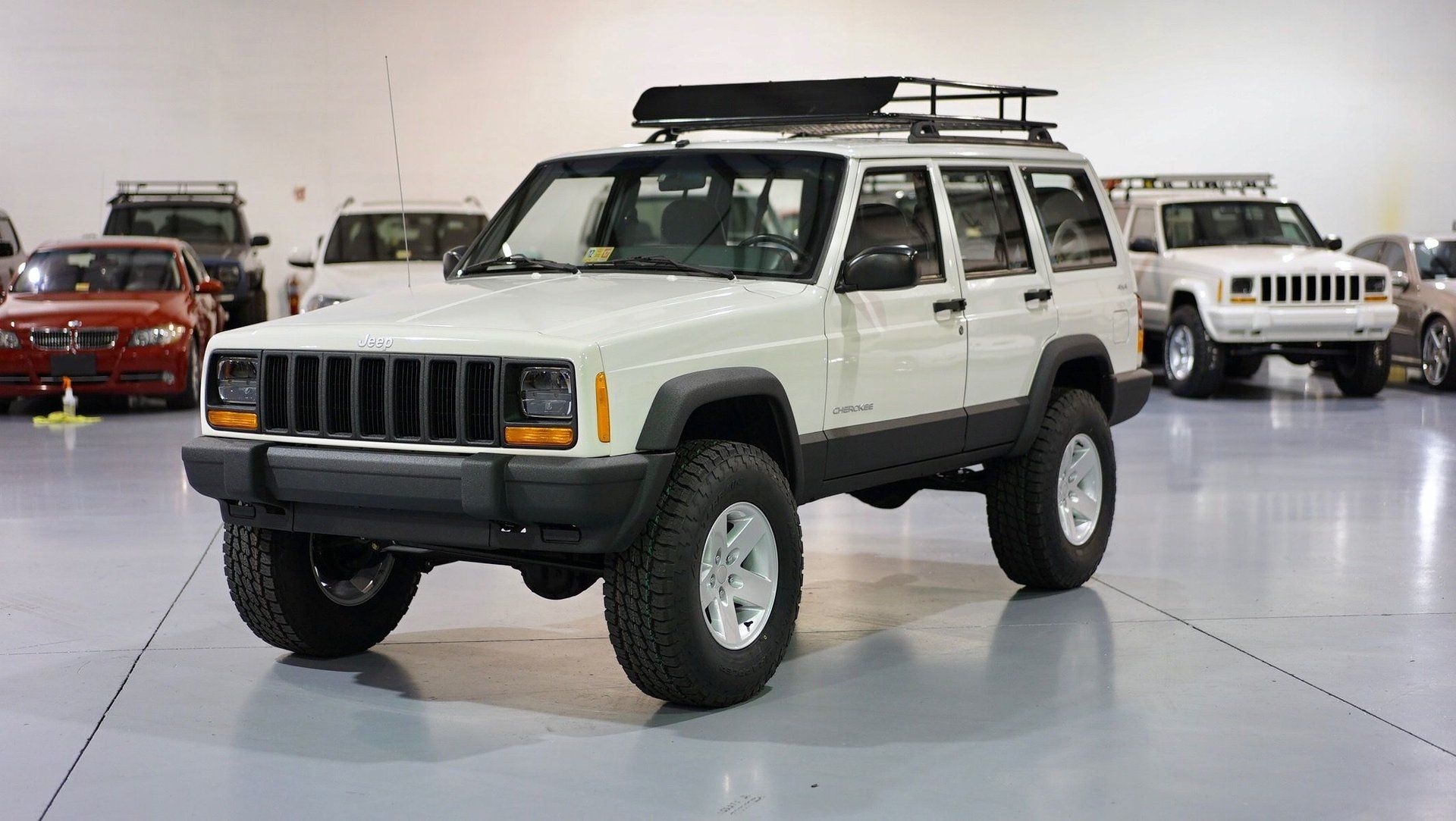 Related Articles...