You might remember this car being profiled by Super Chevy a few years ago.
---
People understandably go wild over Chevelles. They're one of the most iconic muscle cars ever made and the fact Chevy hasn't tried to bring the nameplate seems to only feed the legacy. But even among Chevelles not all have been created or maintained equal. Case in point is this 1971 Chevrolet Chevelle Restomod. This car is a legend of its own, thanks to tasteful updates throughout, making it both thrilling and practical. Even better, this Chevelle is available for purchase through MBP Motorcars right now.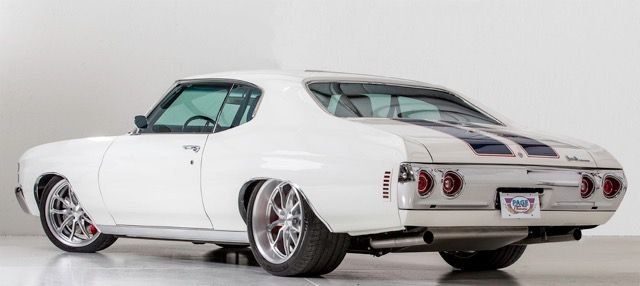 Looking at the car's exterior, there's really nothing indicating this isn't just another well-restored Chevelle. It wears the original hood and other panels, with every gap looking like it did fresh out of the factory. White paint helps achieve that unassuming appearance, as do the navy blue stripes, although the red pinstriping around them is a callout to the Oldsmobile 442. The dead giveaway something more is going on with this car is the 19-inch Budnick Spyder forged wheels, but that's all.
Where things start to get wild is the interior. Italian carpeting, Alcantara headliner, and Garrett leather upholstery combine for the kind of luxury nobody ever enjoyed in a Chevy. There's also a custom steering wheel made of birdseye maple and ebony. Auto Meter gauges, Vintage Air AC, and Corbeau front seats indicate this is not just some luxury cruiser.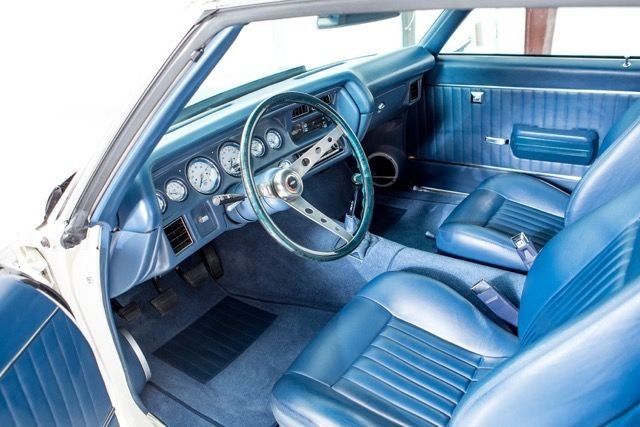 A look underneath reveals a modern chassis custom made by the Roadster Shop, complete with TIG welds, big control arms, and a 9-inch rear. That's necessary, considering the highly-modified aluminum LS7 under the hood pushing 540-rwhp. Channeling that to the rear axle is a TR6060 six-speed transmission built by Liberty. Also bolted up to the LS7 are Roadster Shop 1.875-inch headers and a custom 3-inch stainless steel exhaust system from Page Customs. Borla mufflers add that appropriately burly exhaust note.
To get more information including pricing for this Chevelle, contact MBP Motorcars and ask away.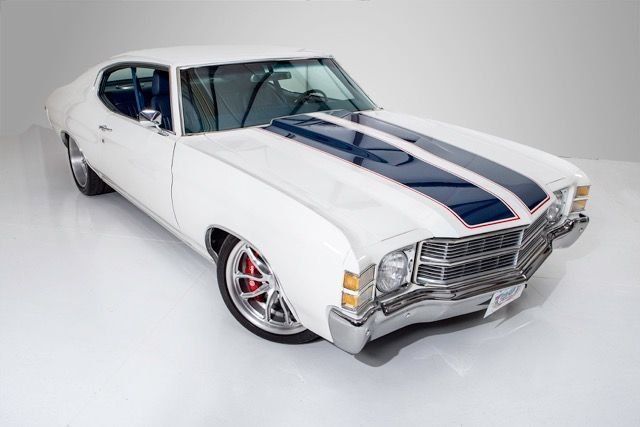 Perhaps this car isn't right for you, which is ok since not everyone can drive the same thing. Thankfully this dealer has plenty of other cool rides, both European and American classics, so finding one that fits your style isn't hard. If you still aren't finding what you really want, MBP Motorcars also has a car finder service you should check out.
More American Muscle