This is always a special treat…
---
One of the many draws for Monterey Car Week is to see classic race cars twist and wind their way around Laguna Seca. It's a challenging and fun track to both drive and watch, especially with its famous corkscrew turn, so to see racers from the past speeding around it is always fascinating. This year is certainly no exception.
Learn why law enforcement is so prevalent during Monterey Car Week here.
Local news station KSBW Acton News 8 was able to get a sneak peak at one of the race cars that's participating in the Rolex Monterey Motorsports Reunion, a 1964 Mercury Comet Caliente. Not everyone seems to appreciate or remember these classics, but for some of us they hold a special place in our heart.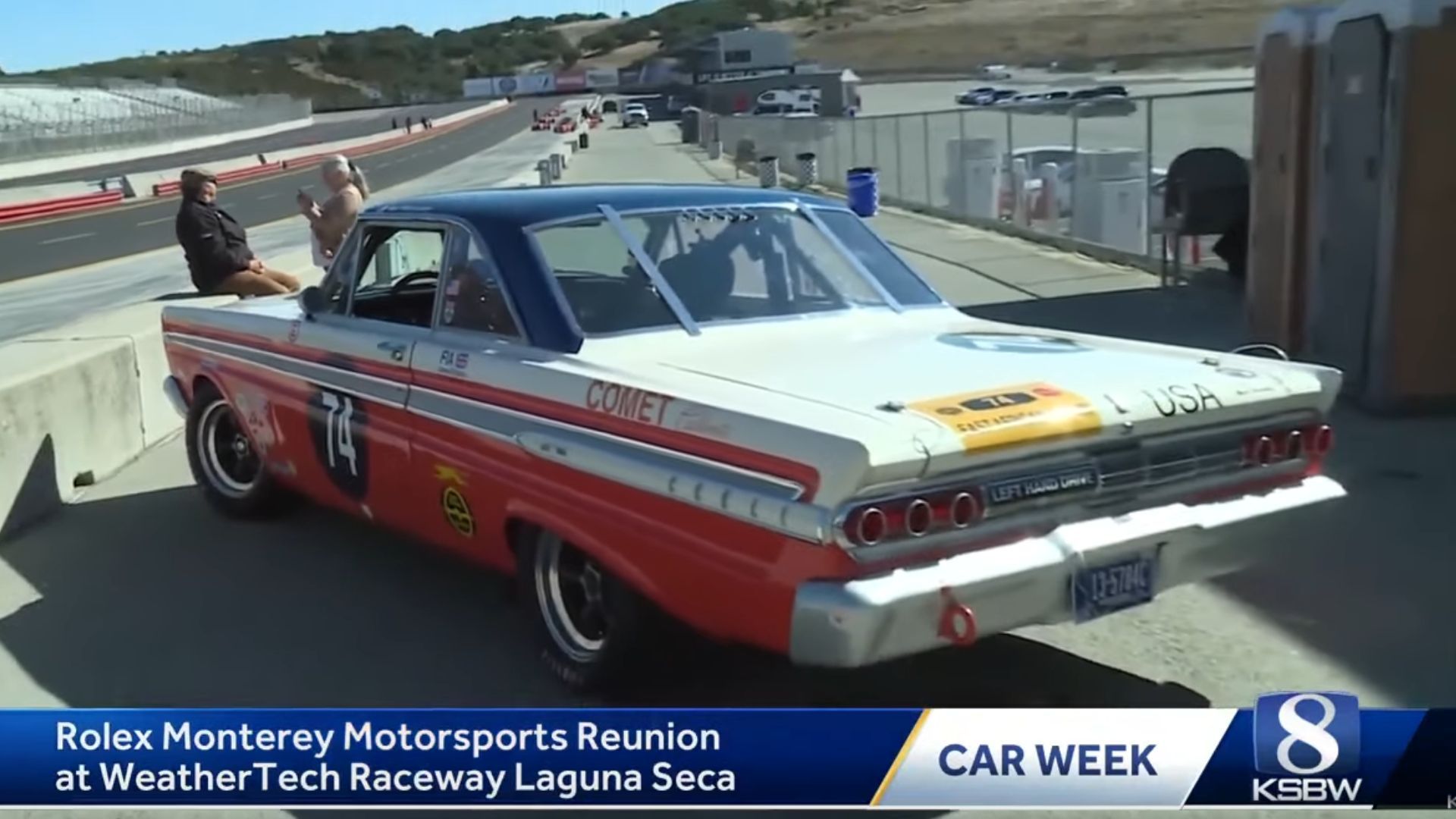 Funny enough, the current owner bought the car at auction during Monterey Car Week 14 years ago. That shows how magnetic the events held in the area are that people just keep returning over and over. We hope the guy has a blast whipping around Laguna Seca and the crowd loves the rumble of that American V8.
This year there are 400 drivers participating in 14 different categories for the Rolex Monterey Motorsports Reunion. The oldest car this year is from 1927. That means there's a little bit of something for everyone, even the non-car folks who get dragged along by us gearheads.
Since organizers are strict about only accepting authentic racecars, the gathering is special. Each one has to be verified and everything from the mechanicals to the tires must match the period from which it hails.
These strict qualifications make for the largest vintage racing event around the world. When you think about all the vintage racing events held in Europe, some of them with storied pasts, that's truly amazing and impressive.
Images via KSBW