A redesigned Challenger with shades of the GTX has us wishing for Plymouth's return.
---
Retro sells. Dodge's retro-styled Challenger sells well, and it trades heavily on its classic muscle car image. It's not just successful on the strength of its performance.
Plymouth may be long gone – it was officially discontinued in 2001 – but many Mopar enthusiasts keep the dream alive. We've seen our share of Challenger-based 'Cuda renderings, but this is a new one for us.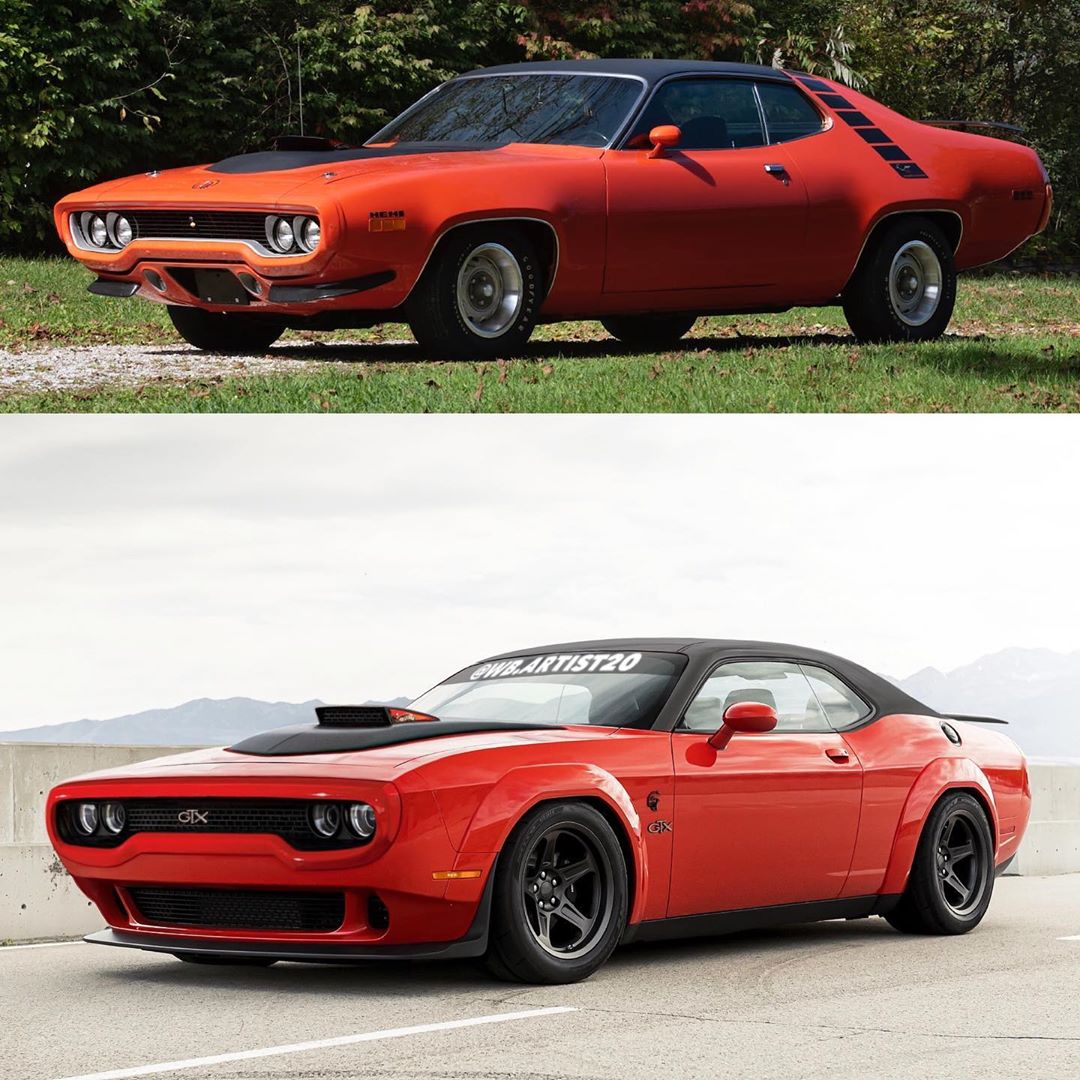 This rendering by wb.artist20 on Instagram clearly uses the current Challenger as a base. However, instead of changing it into its former stablemate, the artist chose a different Plymouth to resurrect – the 1971 GTX.
Auto Evolution turned us on to this awesome series of renderings. To get specific, the artist used a Dodge Challenger Hellcat widebody as the basis for their latest flight of fancy.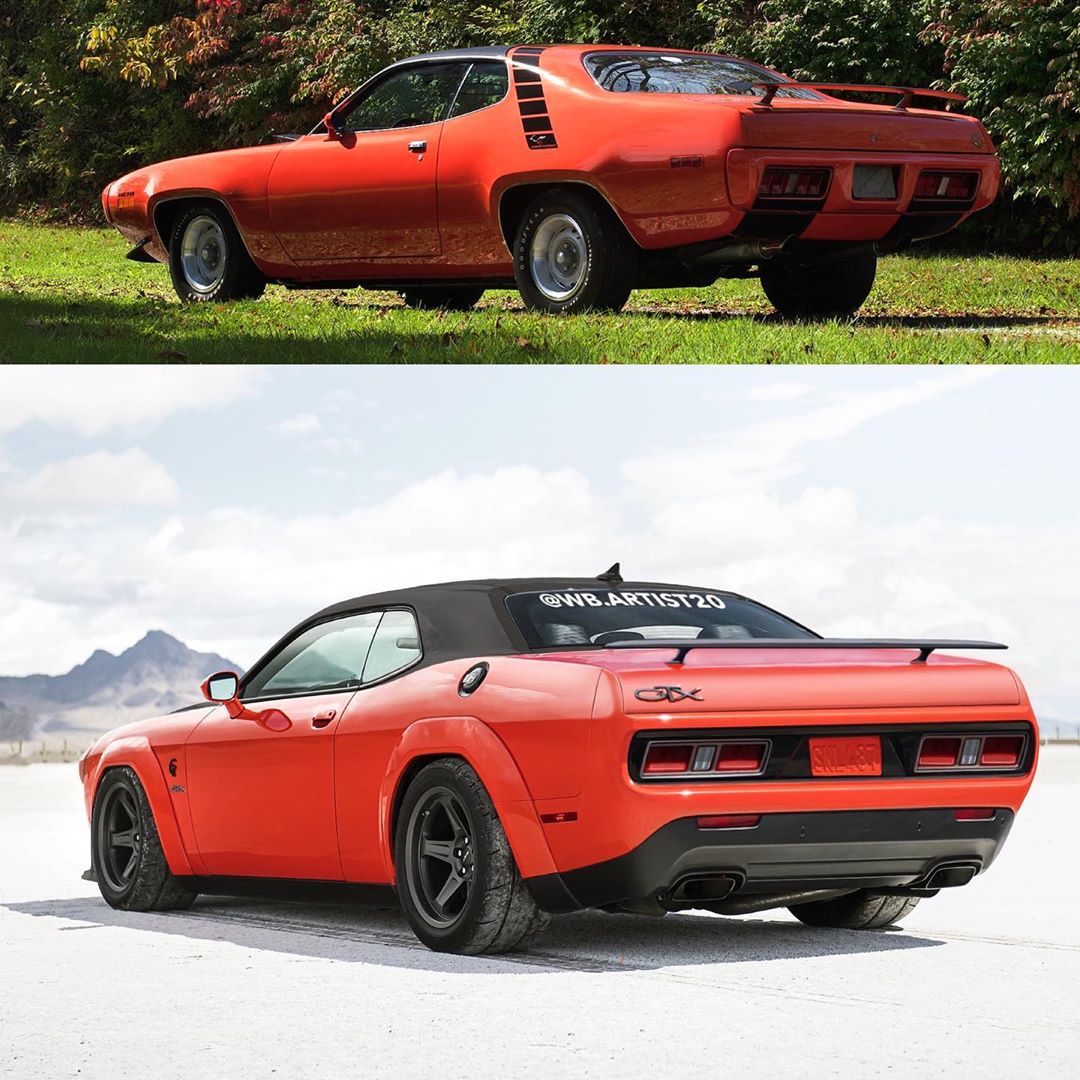 Up front, you can see the reshaped, GTX-style grille opening and Air Grabber-style hood scoop. You'll also notice the squared-off fender flares and the blacked-out roof, which resembles the vinyl roof treatments seen on many muscle cars of the 1960s and 1970s.
Out back, the taillights were relocated lower, and the trunk opening was reshaped. As with the original, there's a large pedestal-mount wing finishing things off.
       View this post on Instagram        
😎 This would be the rear perspective of my tribute to the 71' Plymouth Roadrunner GTX! I love the 72 too! Thanks to @nixtreme.rubicon I decided last minute to add the Air Grabber and two tone paint! What do y'all think of it?! Let me know! • • • • • #plymouthroadrunner #plymouthgtx #plymouth #mopar #dodgechallenger #roadrunner #dodge #gtx #render #rendering #cardesign #redesign #modernization #cardesigncommunity #explorepage @hotrodmagazine @hotroadnews @dodgefamilyy
A post shared by Oscar V | Concept Autos (@wb.artist20) on Nov 2, 2020 at 10:24am PST
Overall, this rendering is subtle, with few changes overall. The Challenger underpinnings are preserved, and we can imagine this being a real option package.
Some renderings go over the top, creating wild dream machines that could never see the light of day. Those are cool, but we appreciate plausible concepts like these, too.
We'd love to see Dodge offer this package as a limited edition on the Challenger Hellcat Widebody. Besides the reshaped trunk, most of this package seems to be well within the realm of possibility. Dodge, are you listening?