Would any of you try this with a modern truck?
---
Even with all of our wonderful modern technologies, the Pikes Peak Hill Climb presents a dangerous challenge for drivers and their vehicles. That's why it's impressive to watch two Chevrolet Task Force trucks climb the famous mountain back in 1957. While it would be impressive just seeing them drive up the road, GM decided what would be even more impressive would be to have them make the treacherous climb while off-roading.
Using a modern truck with all of its wonderful innovations to pull something like this off would be incredibly dangerous. As much as automakers have tried to tell us otherwise, driver skill plays a huge part when it comes to driving on treacherous trails, so hats off to these two guys in the film. It's pretty amazing to watch the two simple pickups make the climb.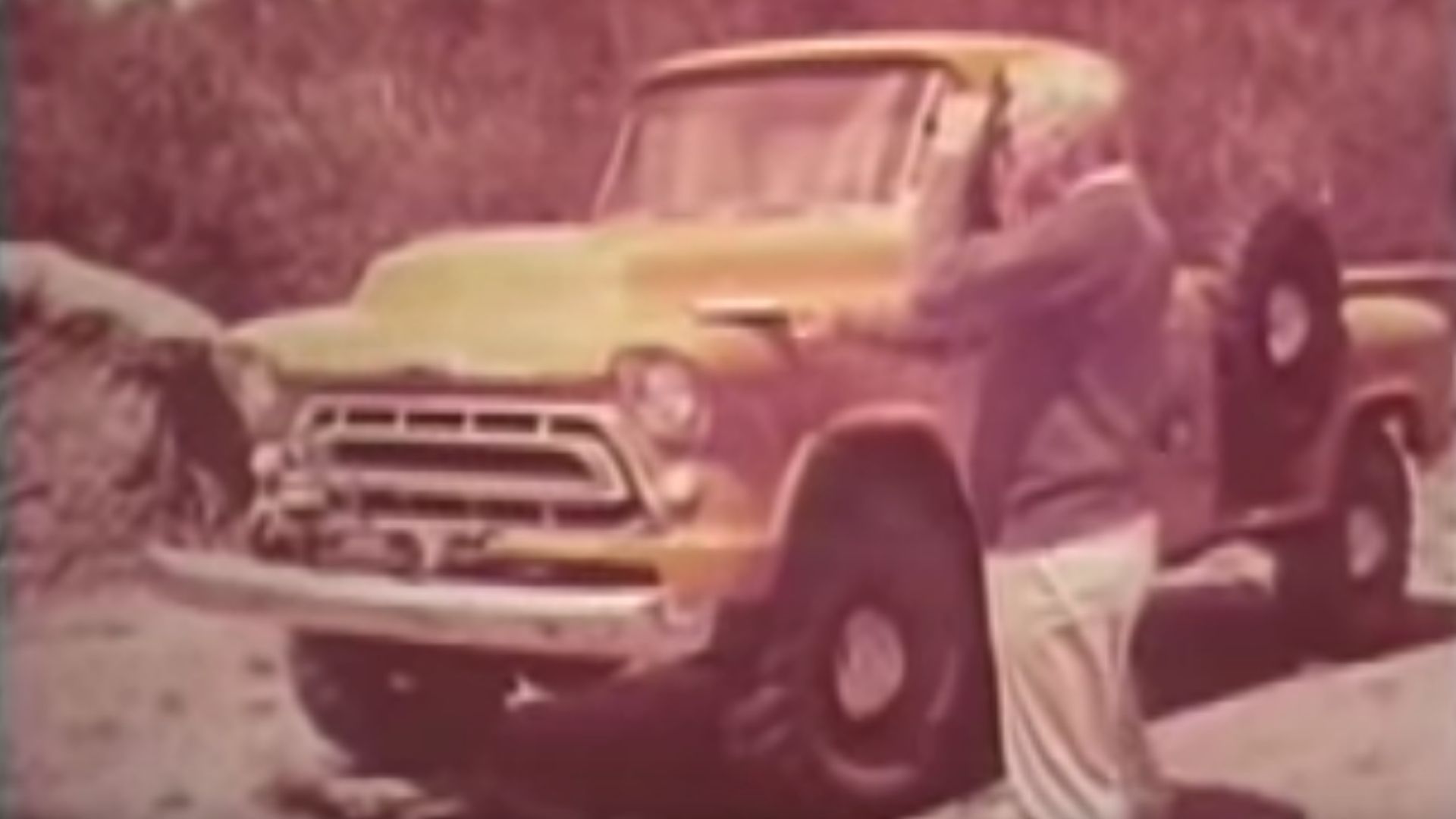 More importantly, none of the equipment on the two trucks is aftermarket. They both are equipped with four-wheel drive and options people could get from a Chevrolet dealer back in 1957, but that's it. This was a great way to show off how the new generation of pickups were tough and capable, something even today is emphasized in truck marketing, even with all the extra luxuries and whatnot.
The Chevrolet Task Force Trucks are legendary today. First and foremost designed for hard work, there weren't many frills included. They weren't the family cruisers of today, but they weren't completely devoid of comforts. After all, a worker who spent a good portion of his day in the truck would need to stay alert and not feel like he'd been riding on a buckboard for 8-plus hours. Among the creature comforts was the Nu-Flex bench seat or the optional Airmatic bench, which had manual air pumps for adjusting the firmness for each side.
This video isn't that long and it's more interesting and inspiration than a lot of the garbage on TV and even on the internet these days. Sit back, relax, and enjoy the adventure from back in 1957.