This 356A Cabriolet sold for nearly a quarter of a million dollars.
---
Porsche is a brand that has become infamous within the classic euro market. Their reputation of making some of the most brilliantly designed cars for the times in which they were produced has created an abundance of hype surrounding classic Porsches. Most would describe the cars as being right on the cusp of perfection. Because of this masterful design, a hefty price is commanded by these cars. However, when contemplating these incredible machines the question arises, how much is too much? This seems to be a question that did not cross the mind of the owner of this 1958 Porsche 356A Super 1600 Cabriolet rust-bucket which was purchased for a whopping $230,000.
Check out a million dollar barn find here.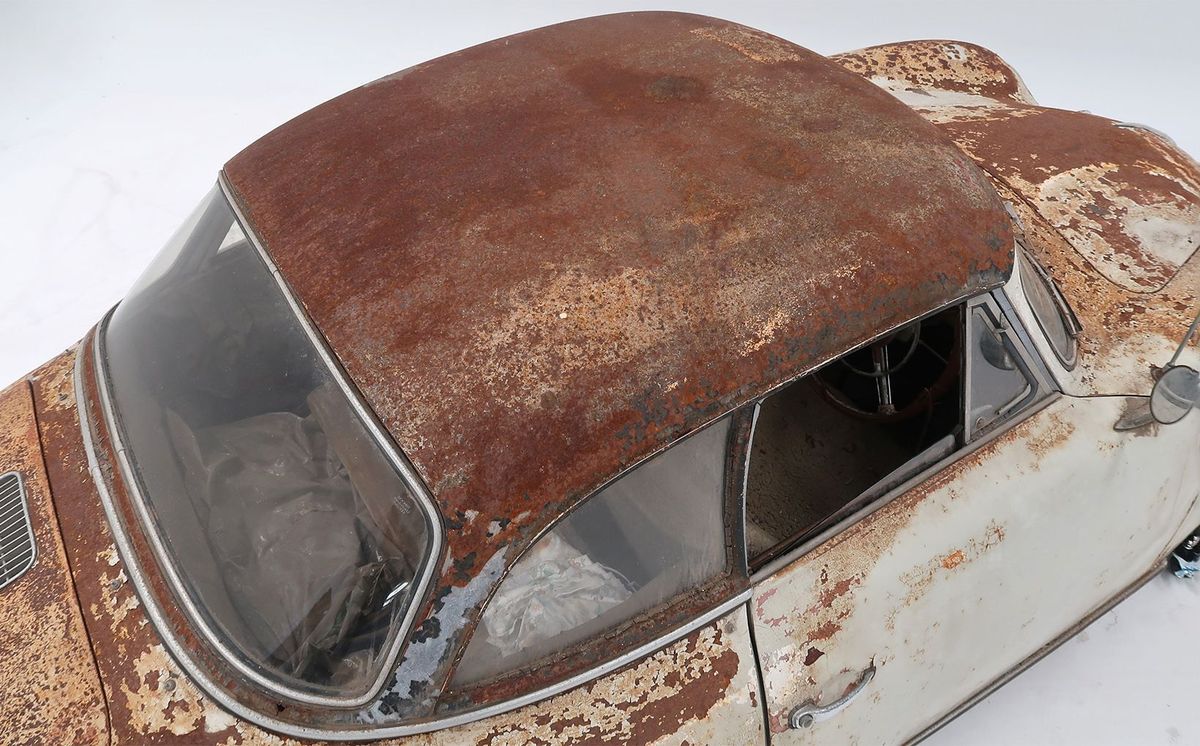 Having been covered in a layer of rust, this 63-year-old Porsche has found its success in the craze of classic cars which was brought on due to the recent pandemic. The car has had two previous owners after which it was stored in Brisbane under a church where it was left to rot in 1995. This time capsule was estimated to have a value of close to $300,000 once restored, but that begs the question of why one would pay $230,000 for this rust bucket before it has even been resurrected. Fortunately, there seems to be a method to the madness behind this extreme purchase.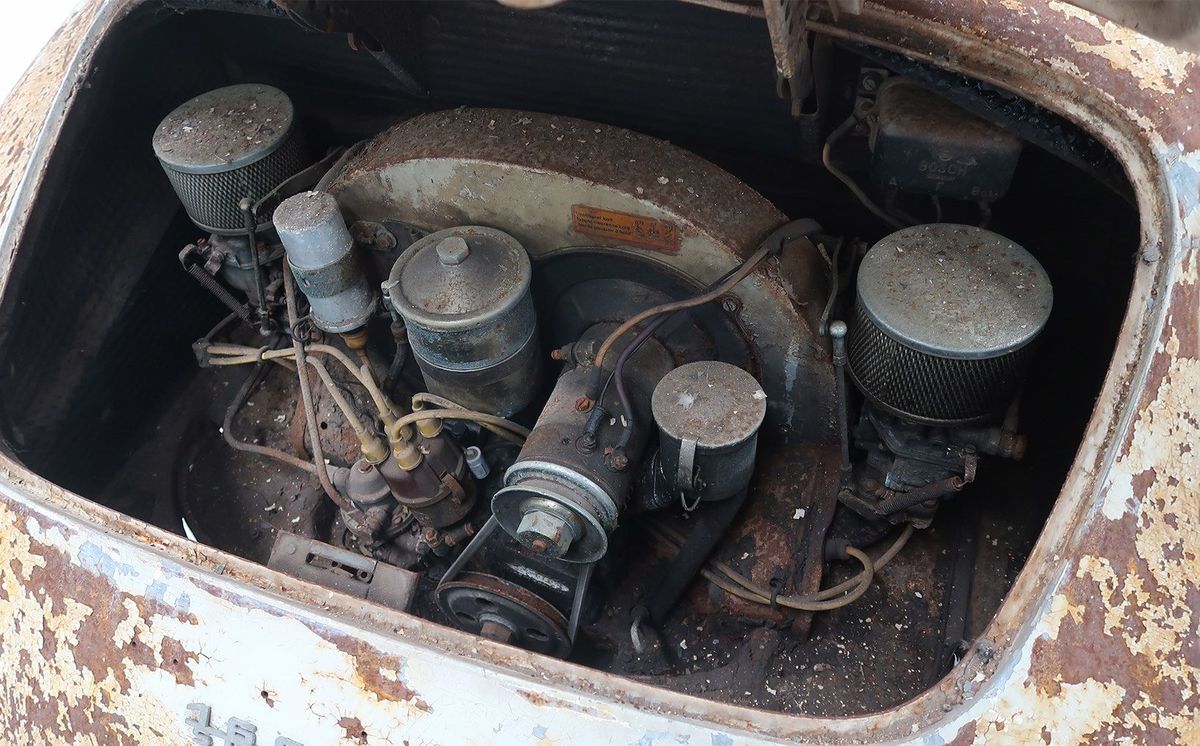 You see, to describe this car as rare is an extreme understatement. Accompanying the car is a myriad of special options such as a Karmann hardtop, 15/4 replica Rudge wheels, and one 1600 Super engine. One of just 1382 cars produced with these specifications, combine that information with the fact that these cars are over 60 years old now and you have yourself a recipe of an extremely rare and extremely valuable vehicle that should command a price well beyond that of a restored example of this car without those options.