It was all for a worthwhile cause…
---
Back in November we covered how a 1956 Porsche 356 A had been converted into a snowmobile by Valkyrie Racing. The purpose of such a weird project was to drive the classic German sports car 356 miles across Antarctica. It was a crazy idea and the final leg of Project 356 World Rally Tour, which has allowed Renee Brinkerhoff to drive her car over all sorts of terrain on all the continents for over 22,000 miles. But traveling on the southern-most landmass posed the greatest dangers and challenges.
Learn how the government is installing kill switches in cars here.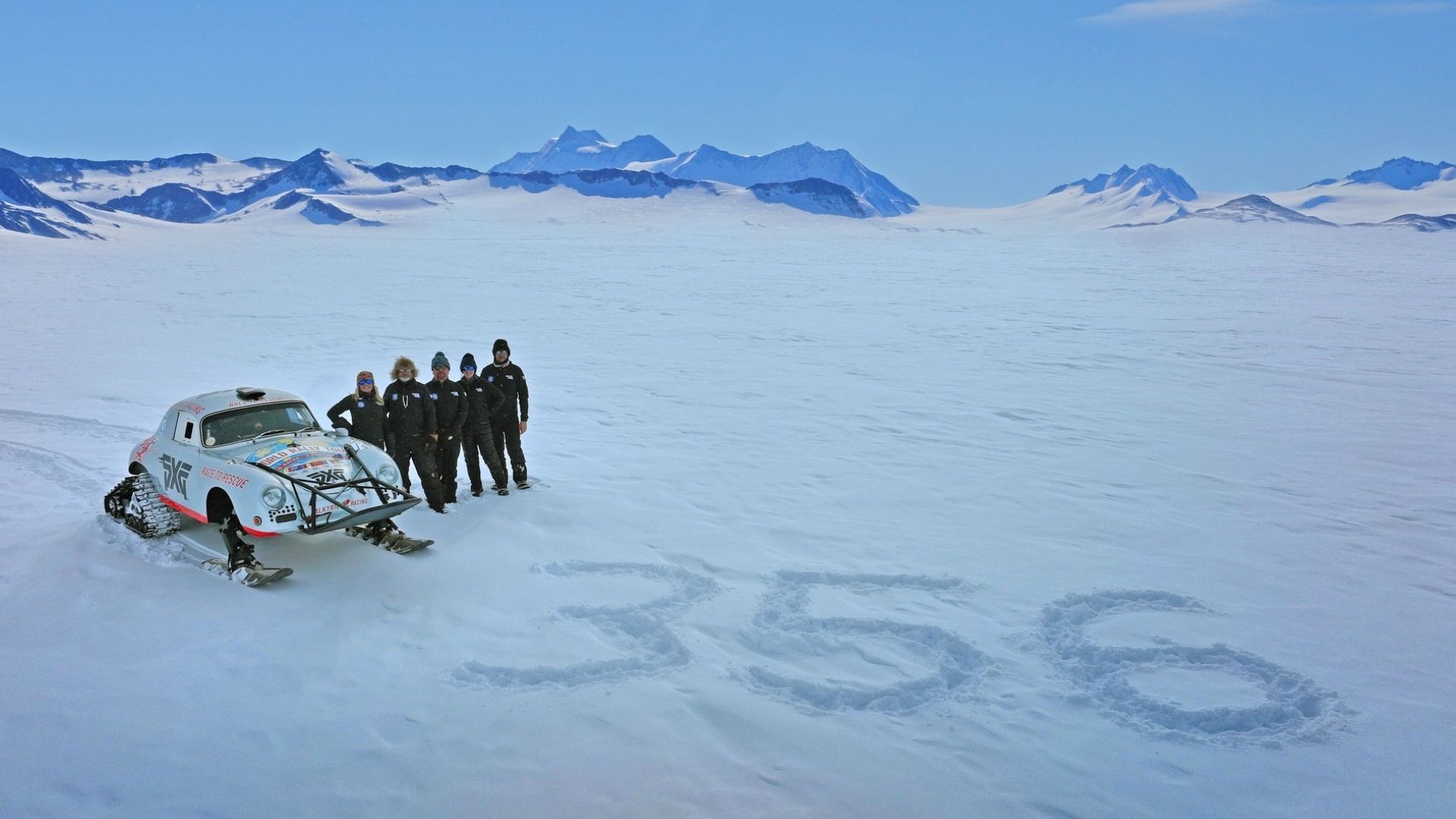 Despite some thinking it was a crazy suicide mission, Brinkerhoff and her team successfully completed the 356-mile journey by the middle of the December. They were prepared to have it take all the way to the end of the year, but thankfully they made excellent time.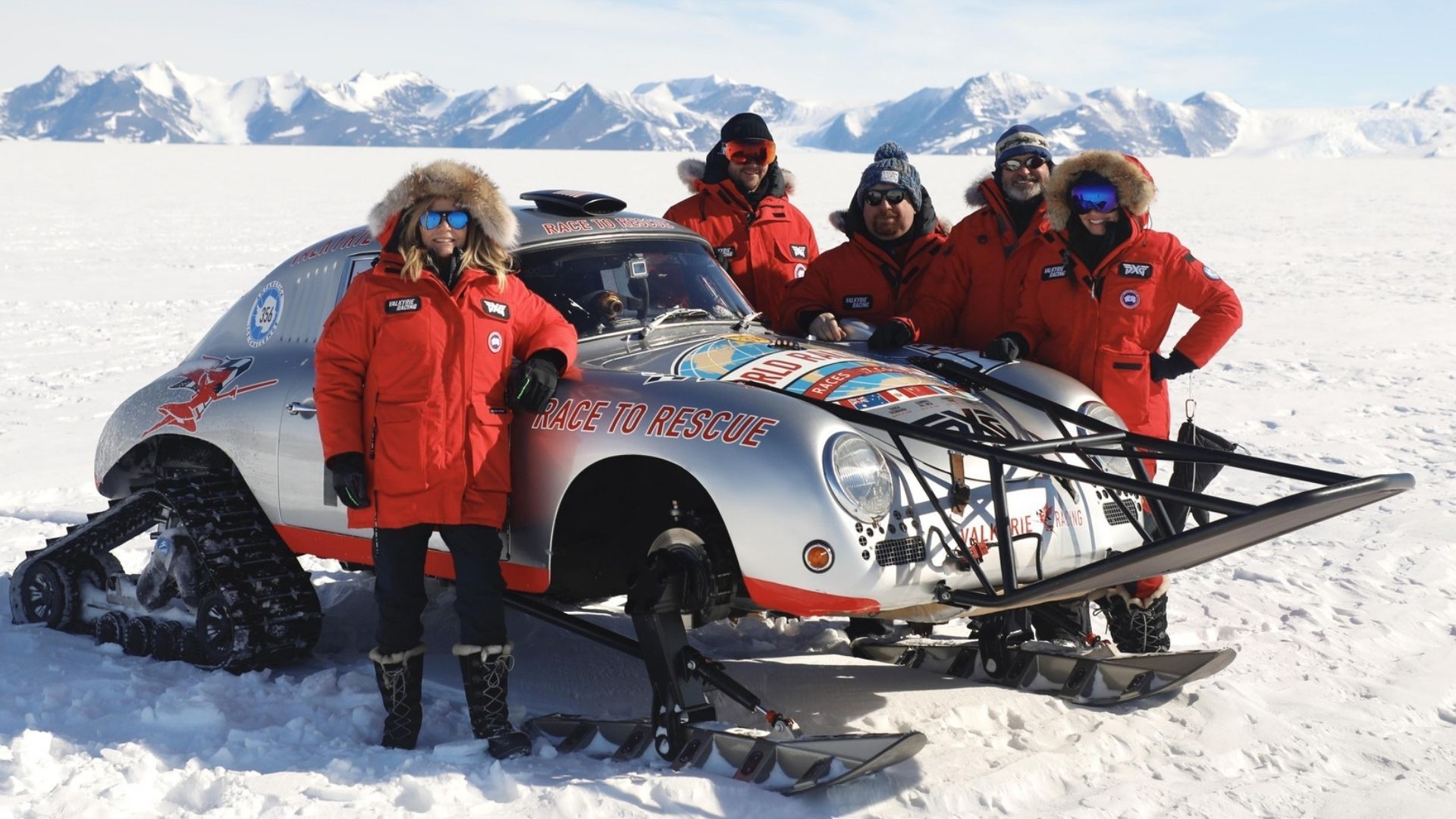 The terrain of Antarctica is a strange and difficult one. Not only did the classic Porsche have to not sink into deep snow, it had to deal with blue ice covered in concave "cups" with sharp edges for miles. These formations caused by the wind sweeping across the treeless landscape tested the front skis and rear tracks, which performed well as the car glided over the surface without many problems.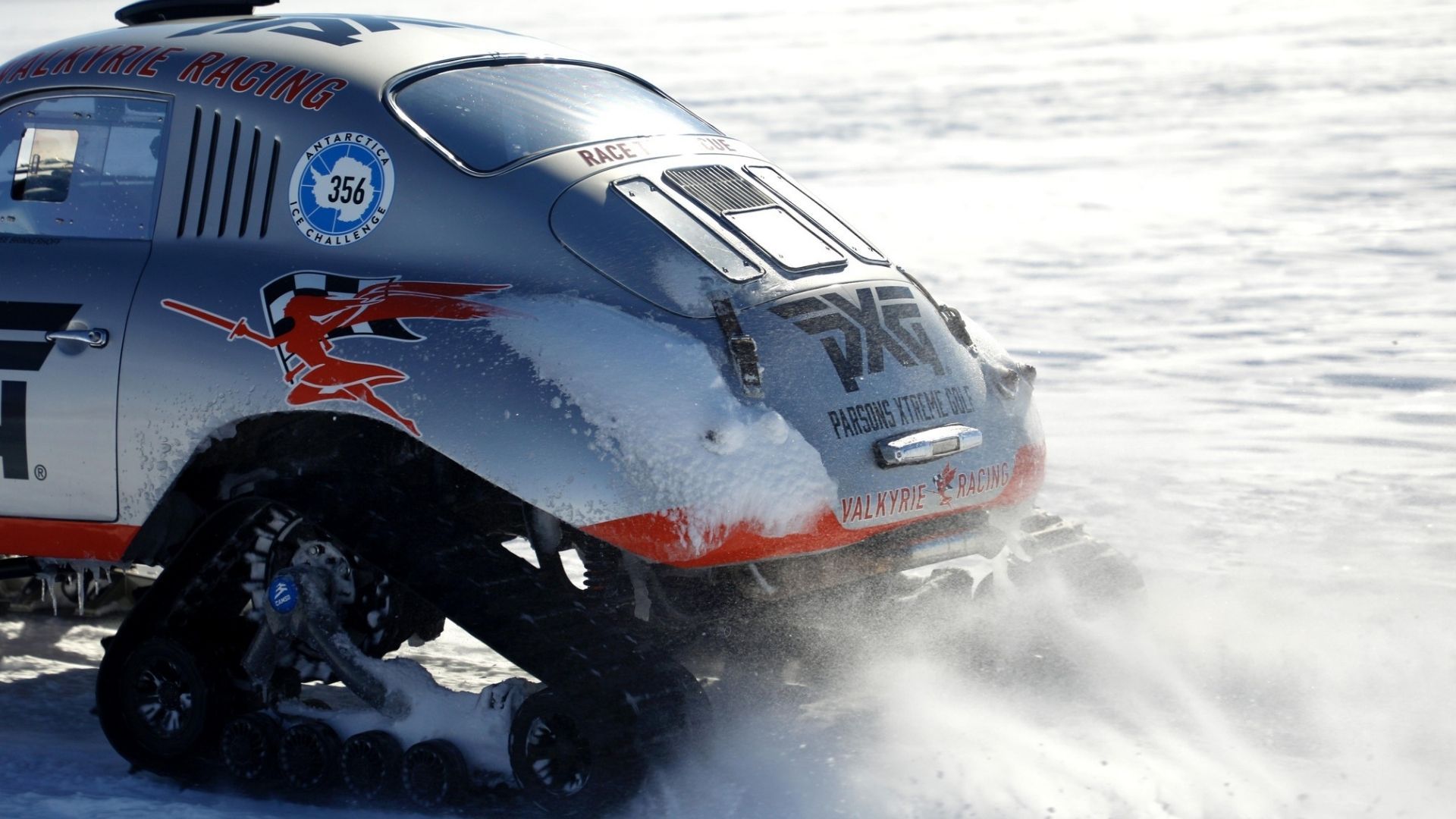 What's even crazier was the Porsche 356 had no interior heater. We're not sure how much good one would've done anyway, but Valkyrie Racing says it was so cold at times it actually snowed inside the car itself. That sounds awful.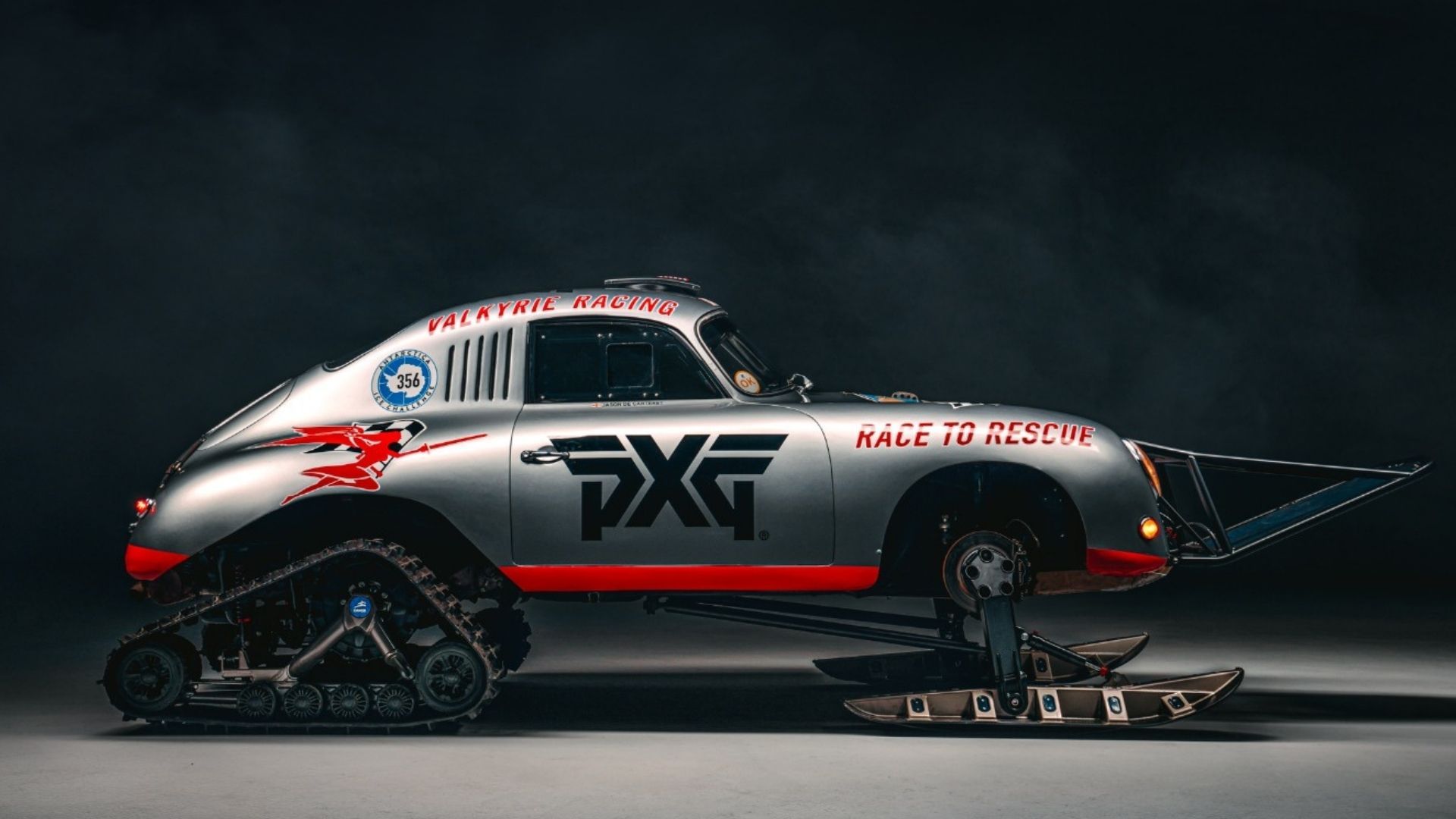 The cold caused many other challenges for the team. There was trouble with the throttle sticking, but removing one of the cables fixed that. Ice was forming in the air filters, restricting airflow. Thanks to the sub-freezing air, the carbs kept completely freezing. If that wasn't enough of a headache, one of the bolts attached to the hub for the skis sheared off three times. Thankfully, the team had four bolts. One suspension damper also failed in the frigid temperatures. It's actually pretty miraculous nothing more serious happened during the trek, so all in all it sounds like a roaring success.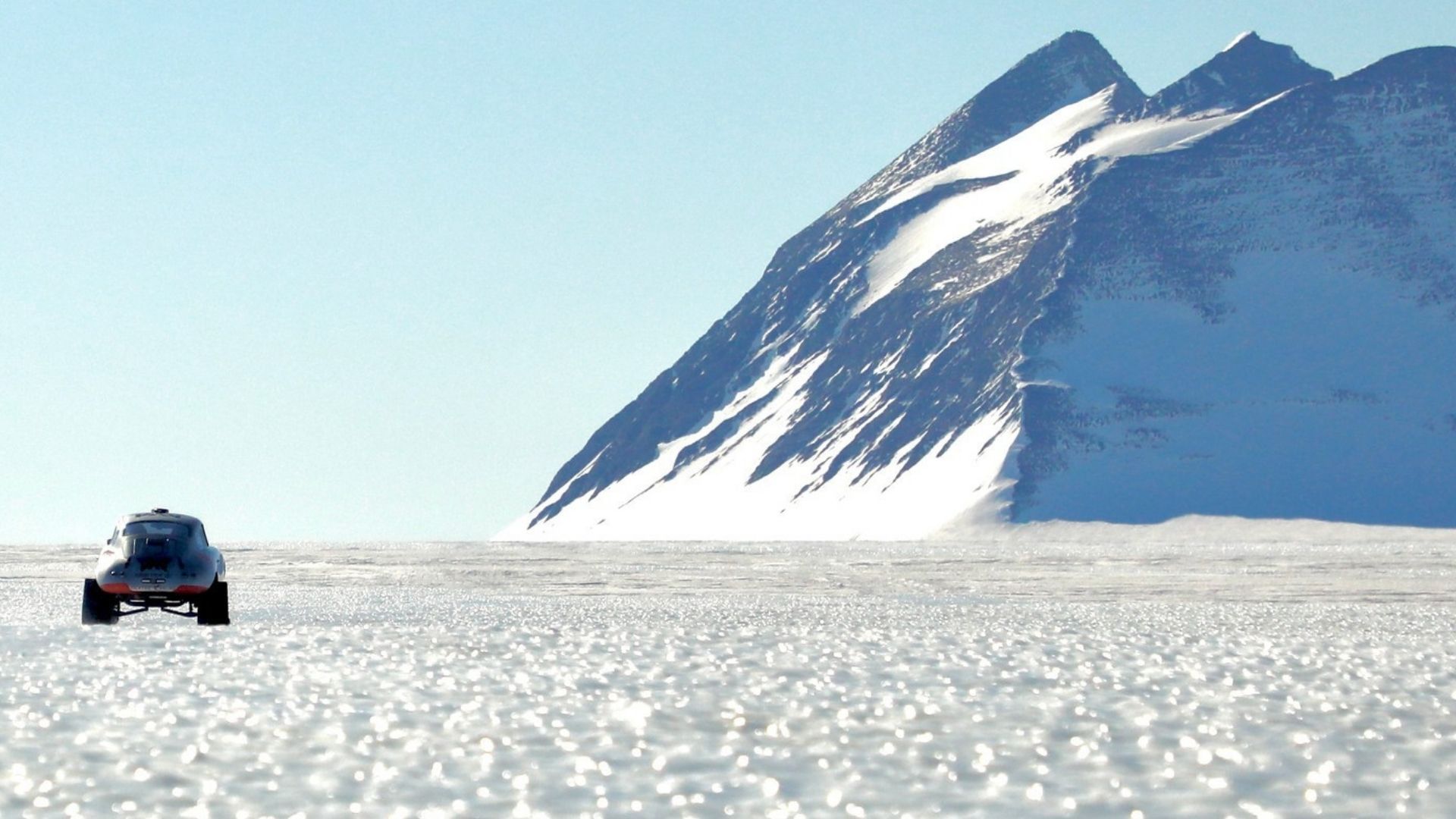 Many have wondered what the point of doing such a thing was. While it's certainly something one does because it's a challenge, Valkyrie Racing says it has been using the journey as a way to raise money to donate to anti-child trafficking organizations. We can't think of a more worthy cause.