Yet somehow it didn't work…
---
Car theft in the US and many other countries is just out of control. Thieves who are obviously supported by some well-funded organized criminal rings are able to break into and start modern vehicles with push-button ignitions in mere minutes. One of the most favorite target of these thieves are Dodge muscle cars, especially the upline models. They make for great getaway cars, as you're about to see in this crazy badge cam footage out of Ohio.
Click here to listen to the Motorious Podcast.
This whole situation went down in Moraine, Ohio on the morning of March 11. Police spotted a Dodge Challenger which was reported stolen out of Toledo. With that flashy paint job, it's a wonder anyone would miss it. Instead of keeping a low profile with the muscle car, whoever had it decided to flaunt the thing, taking it to a car wash to really make that paint sparkle.
Little did they know cops were waiting at the exit of the car wash, ready to spring a trap. One officer was on foot and hiding around the corner of the building – that's where the badge cam footage comes from. There was a Kettering cruiser which drove over some grass to block off the exit for the car wash. It seemed like a perfect plan, but the police didn't calculate for one thing.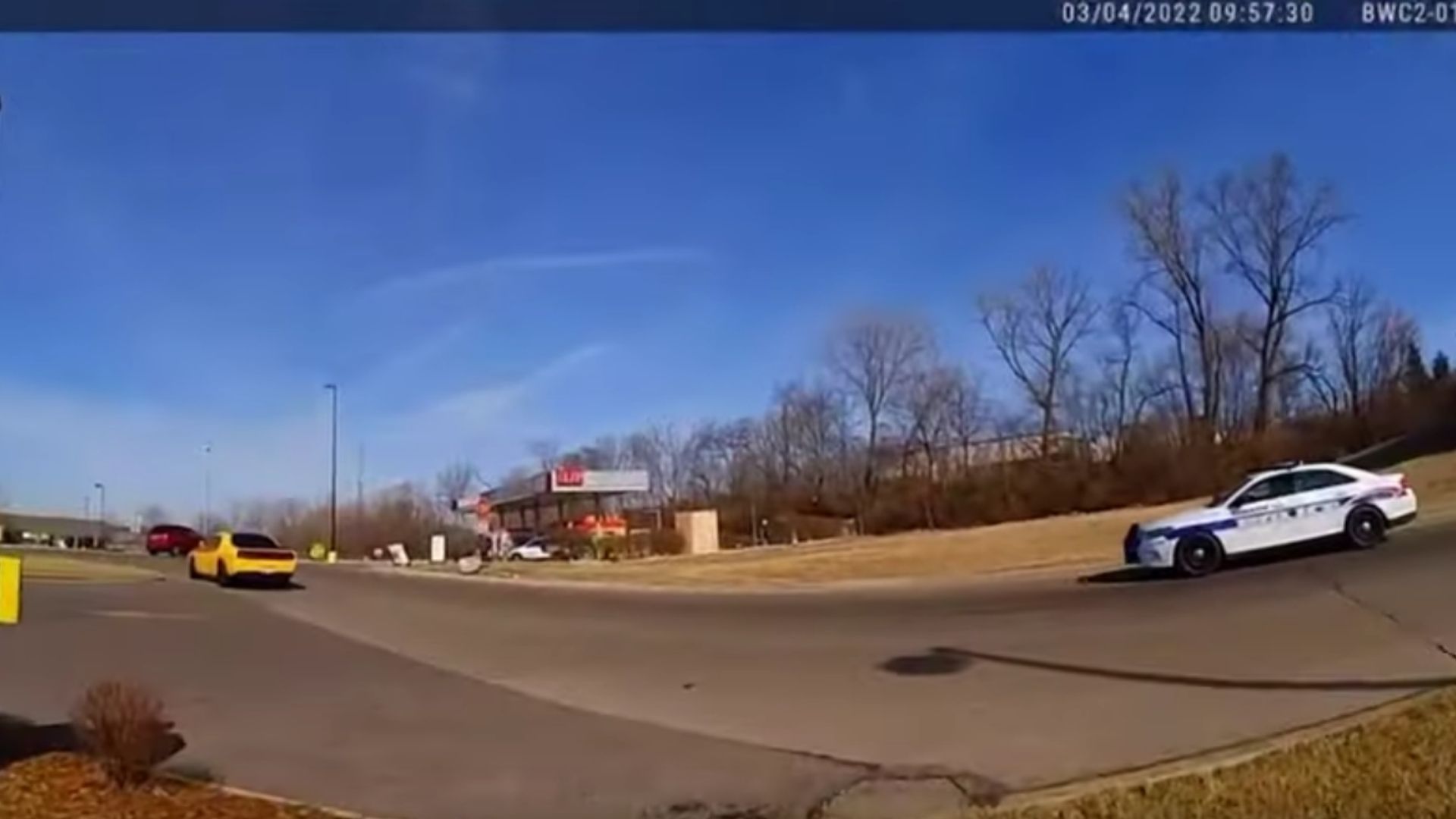 As much as the driver obviously loved that stolen Mopar muscle car, he loved his freedom even more. As the black and white crossover tries to push around the smaller car, the suspect uses its weight and more important its superior power as a weapon, easily pushing the police vehicle aside. From there, all he had to do was drive over the grass and punch it, fleeing down an open lane toward the promise of freedom.
Not only do criminals like Dodge Challengers and Chargers as getaway cars, they like to strip them down for parts. They can get quite a bit of money chopping Mopars up, so they keep doing it. The problem is really out of control and the thieves are very much emboldened, especially since many prosecutors just slap them on the wrist and they're back on the street.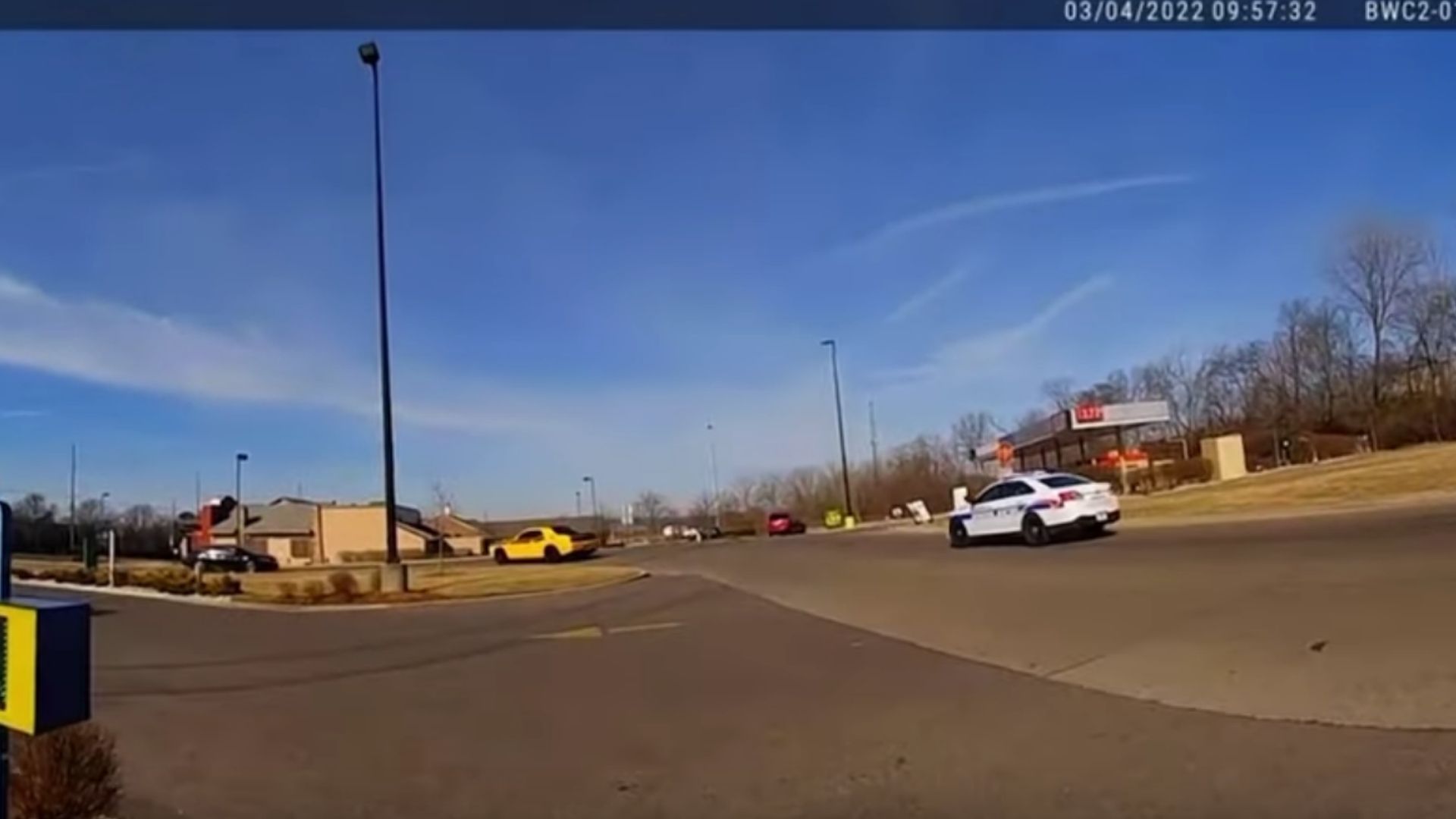 In this instance, the suspect was able to use the Dodge Challenger's superior performance to get away. Police tried to chase him but the pursuit was called off because of "high speeds and erratic driving." That's exactly what the guy was going for and that's what he got. For now, he's slipped away and is facing zero consequences. As for the Mopar, it's probably getting dumped or stripped already.
Source: Dayton Daily News