Did someone have this on their 2022 bingo card?
---
Back on May 14, the Ashtabula County Sheriff's Office in Ohio was involved in one of the most unusual police chases we've ever seen. Instead of this incident involving a high-speed pursuit of a Hellcat or Corvette, the suspect used a horse and buggy. And while it was anything but quick, there was still a collision and plenty of drama.
Catch the Motorious Podcast on YouTube, Apple Podcasts, Spotify, or your favorite podcast platform.
The whole incident began when a call came into dispatch about a wrong-way driver on US 322 by Midway Chevrolet. Deputies responded to find a horse and buggy, which didn't stop once one of the cruisers activated its emergency lights.
Deputies couldn't see anyone in the buggy, so they were wondering if it was the case of a runaway horse, so they shined a spotlight but still couldn't tell. That's when a deputy parked his cruiser and tried to get the horse to stop, but the horse kept going and the low-speed chase was on.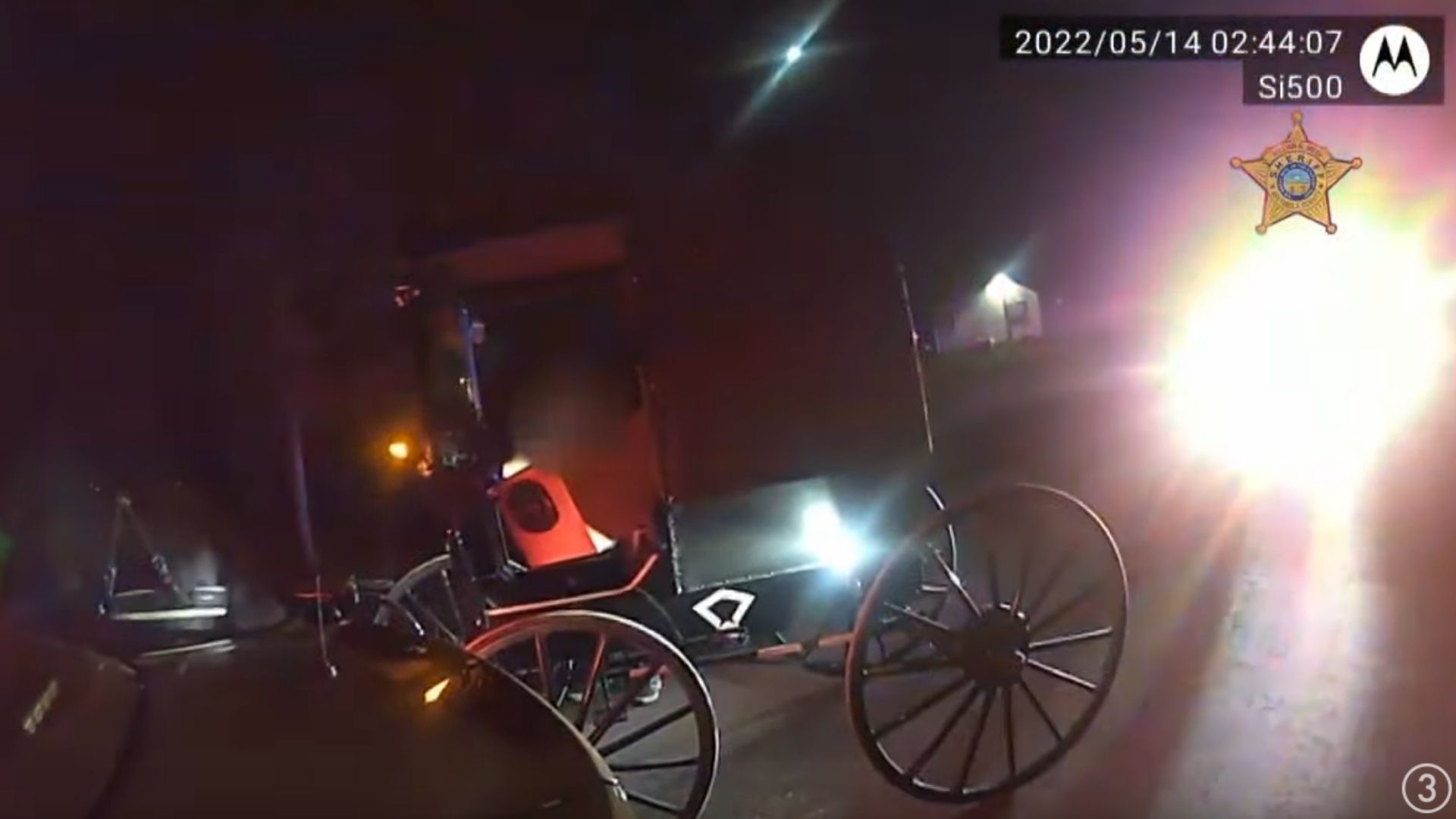 Turning onto Hague Road, the horse and buggy passed another cruiser and that's when a deputy saw a man inside. That man was in traditional Amish clothing but was slumped over the seat. Pulling in front of the buggy, the deputy tried waking the man up but received no response. Meanwhile, the horse kept going, hitting the side of the deputy's cruiser several times. Those impacts threw the man from the buggy.
Finally, the man woke up and started talking to deputies, who could smell alcohol on his breath. Deputies also saw empty beer cans in the buggy. The man refused a field sobriety test but did take a breathalyzer, blowing a 0.063%. He was arrested and charged with OVI or operating a vehicle while impaired.
This is the first time we've seen police pursue a buggy and the first time we've seen one operated while under the influence. Maybe it's happened before in this century and we missed it, or maybe this is the beginning of a whole new era of police chases.
Source: WKYC