A Mercedes G-Class was among them…
---
On the morning of November 27, a car hauler caught fire as it was traveling down the Pennsylvania Turnpike, causing traffic to back up. Video of the fire aftermath shows several vehicles smoldering after the blaze was put out, including a Mercedes G-Wagon. A local news crew reported that 5 of the 8 total cars which were loaded onto the carrier were "completely destroyed."
Check out the worst car accidents during transport here.
That same news crew received eyewitness video of the blaze as it raged. The fire seems to originate somewhere in the middle of the car transport, leading some to believe one of the vehicles being transported sparked it. Considering the trailer cab seemed to be unaffected, that probably isn't a bad theory, but it's not confirmed.
Thankfully, nobody was reportedly injured, although a local news outlet couldn't confirm that. There has been no update to the story but we're hopeful only the vehicles were harmed. Still, the loss of those cars is probably a shock to the owners, especially if they were privately owned.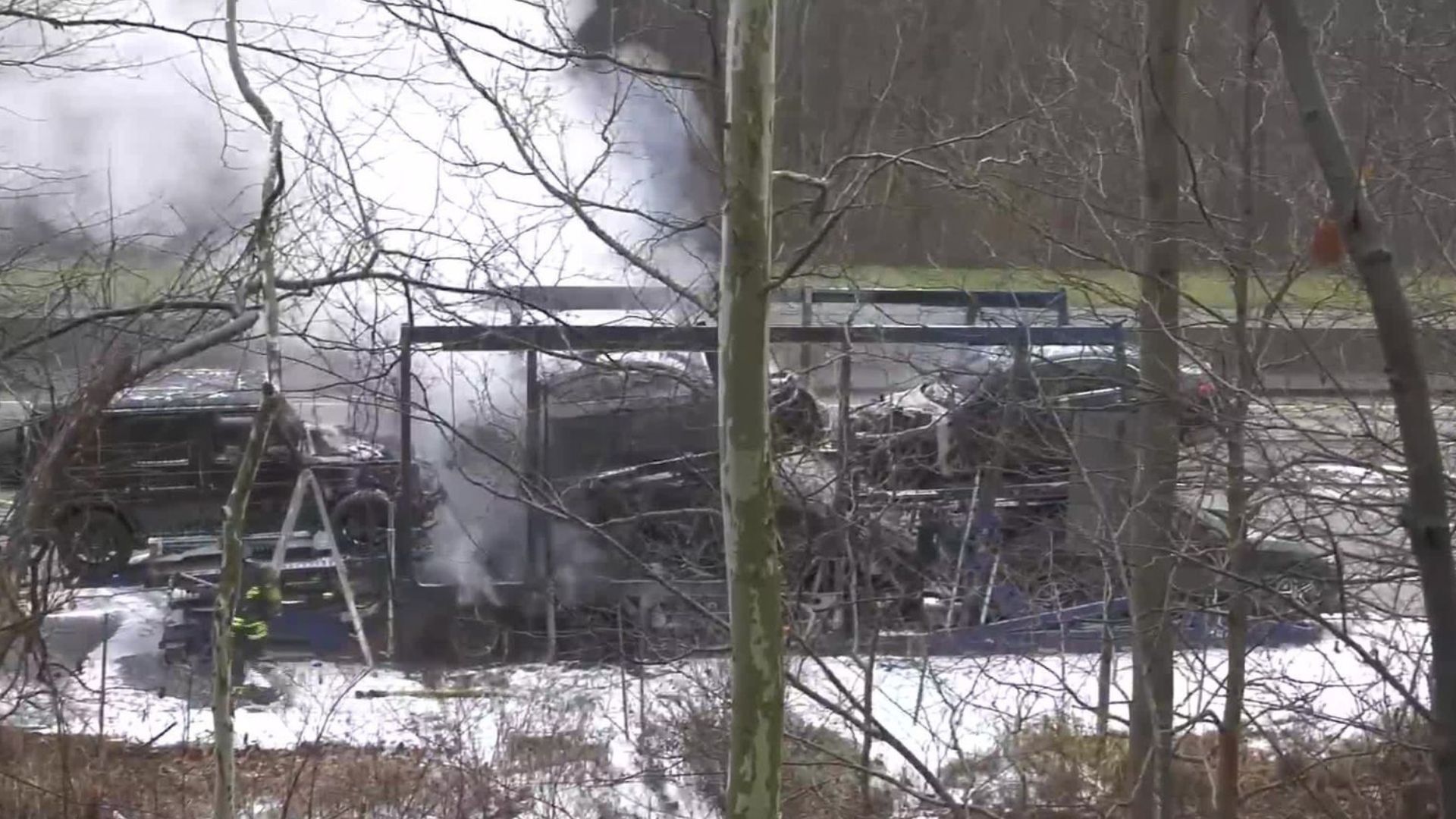 These kinds of tragedies involving cars in transit aren't entirely uncommon. We've covered car haulers which have been involved in accidents and other incidents, which is why we tell people to choose a service carefully and purchase whatever insurance coverage they think is necessary. While it might not be likely your vehicle being transported is completely lost, there is that chance, so it's best to cover your bases.
We know there's plenty to stress about these days just when it comes to your vehicle, thanks in large part to so many thieves wanting to swipe it constantly. Thinking about what could go wrong during transport only adds to your woes, but failing to take proper steps before shipping a car could cause an even bigger headache if something like this were to happen.
Source and images : WPXI