Yep, they only got one, for now…
---
Here in the United States, it's easy for enthusiasts to pine away at "forbidden fruit" vehicles which weren't originally sold in this market and aren't 25 years old. It's also easy to forget that we have some cool performance cars people in other countries don't have easy access to, like the C8 Corvette. A recent story of the first C8 Corvette to be imported into New Zealand really highlights how rough the Kiwi car enthusiasts have it.
Watch a guy steal a C8 Corvette from a dealership in broad daylight here.
After all, the first C8 Corvette, which has to be a right-hand-drive model, was officially imported into the island nation just this month. While that's exciting, the Accelerate Yellow 3LT coupe with the cool black stripes and boomerangs isn't being sold to a customer, but instead will be used for local validation. In other words, it's one of the necessary steps for GM to begin selling the new mid-engine Corvettes in the country.
We all know by now how much Kiwi authorities love to flex their authoritarian muscles, so don't expect them to look to other way while some well-heeled gearhead plunks down a bunch of cash to even have the privilege of driving the C8 on public roads. By the time the American sports car can officially be sold there, they will be far more expensive than in the United States. Part of the reason is the cost of shipping cars halfway around the world, and another is scarcity in the market combined with strong desirability.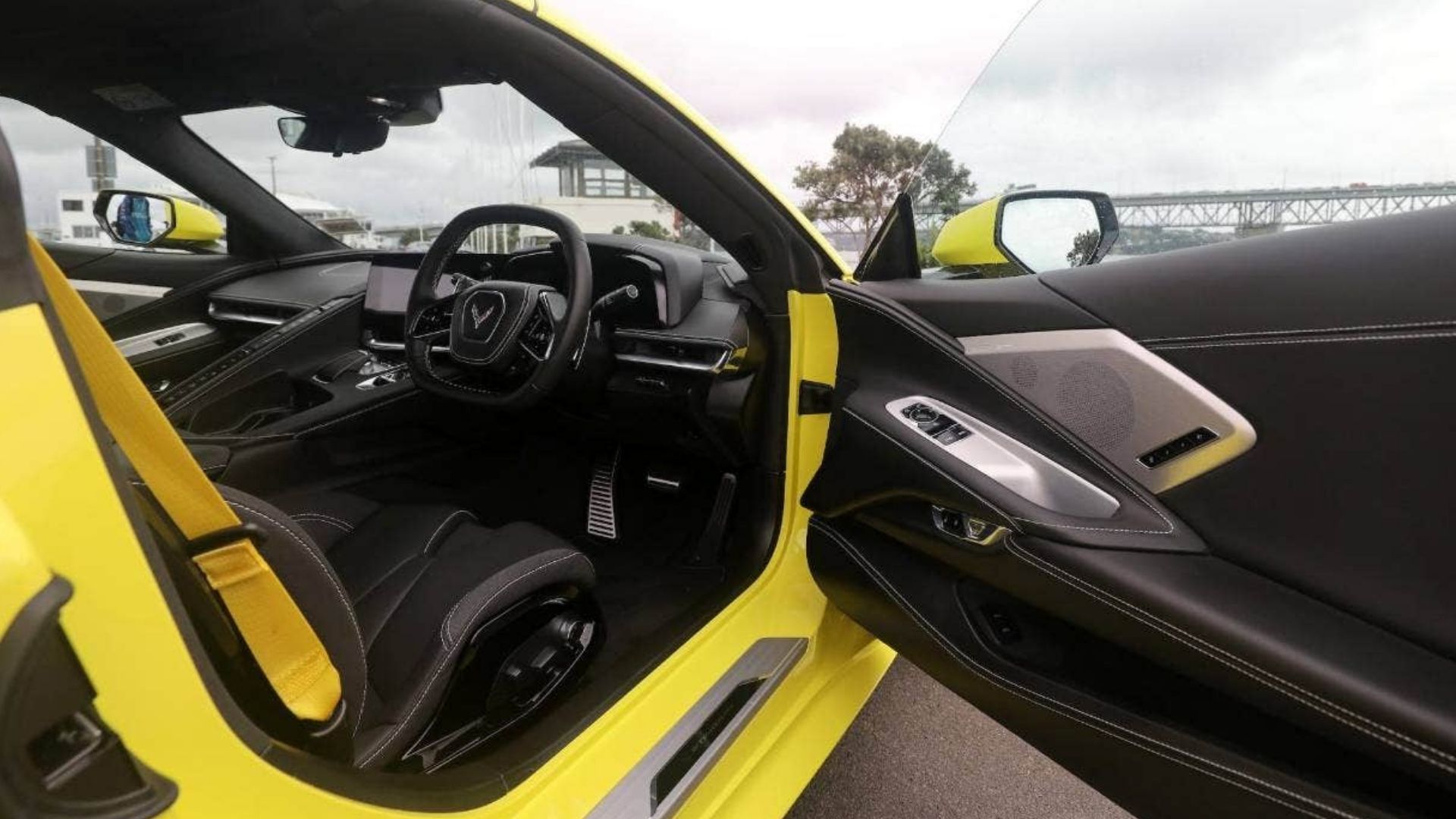 As we've covered before, production of right-hand-drive C8 Corvettes has ramped up in the Bowling Green Assembly plant. That means new C8s for not only New Zealand but other markets where they sit on the wrong side of the car, like Australia, the UK, and Japan. In the Kiwi market it's expected the first batch of vehicles will arrive in the latter part of 2021.
In the meantime, we're sure this Accelerate Yellow C8 is going to get ogled and photographed a lot.
Photos credit: General Motors
Source: Stuff