Both will be at Scottsdale…
---
Despite a delay, the Barrett-Jackson Scottsdale auction will still be making a tremendous splash by presenting the 2021 Ford Bronco 2-Door VIN 001 and 2021 Ford Mustang Mach 1 VIN 001. Both of these cars, which kick off the beginning of what likely will prove to be historic generations, are being auctioned to benefit charity. The auction is now set for March 20-27.
Anticipation around the market release of the new Ford Bronco has been feverish in some circles. As a result, many will be eagerly watching the modern off-roader cross the block, fantasizing they were the one to place the winning bid. This one comes in Lightning Blue with components from the Badland Series and the Sasquatch Package. It also comes with the EcoBoost V6.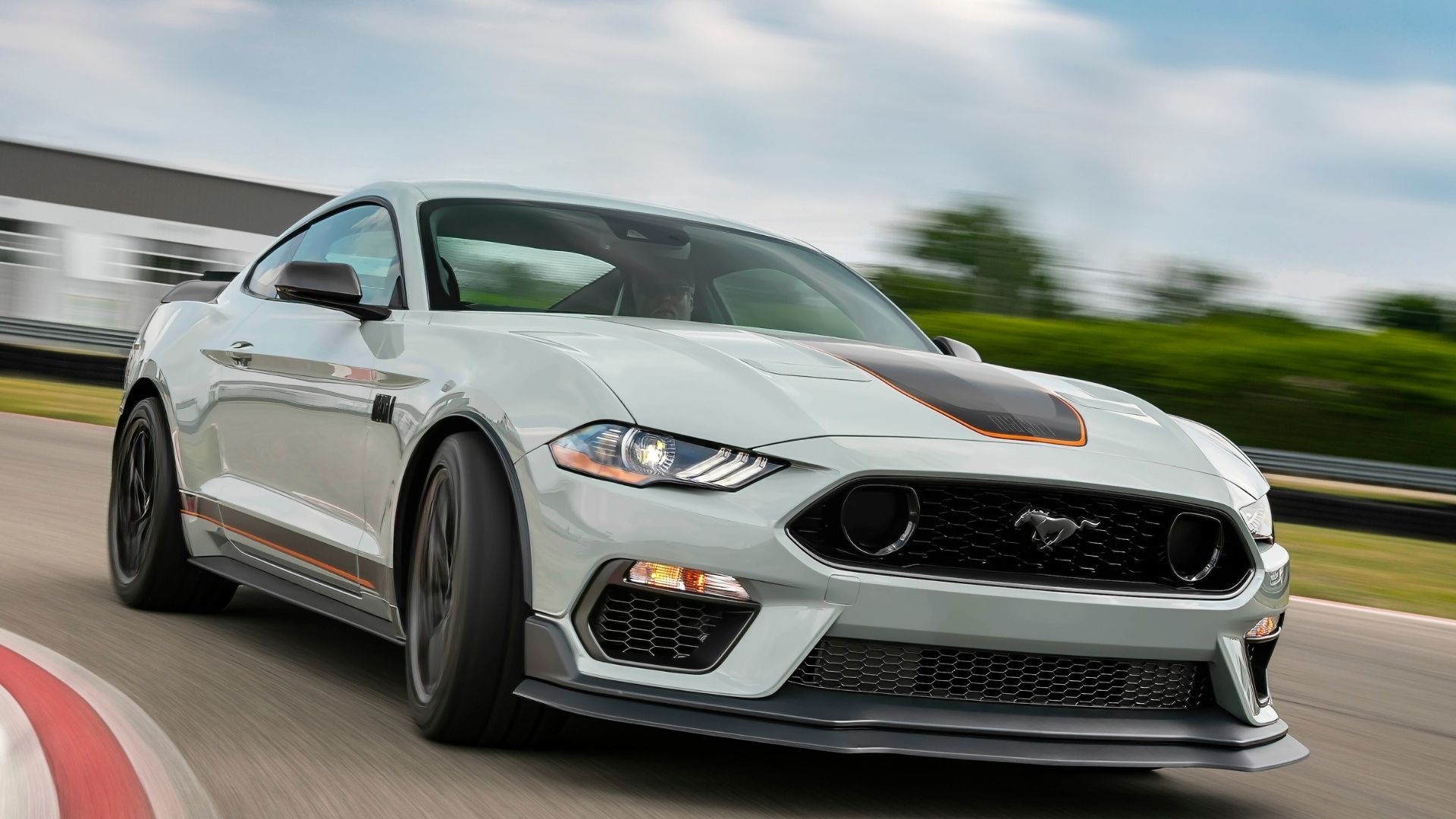 While not quite as hot, the Ford Mustang Mach 1's return to the pony car stable has people excited. There hasn't been a Mach 1 made since 2004. This time around the car packs a 480-horsepower 5.0-liter V8 plus a 6-speed manual. This particular one is outfitted with the Handling Package and wears the exclusive Fighter Jet Gray paint.
All money raised by auctioning the first 2021 Ford Bronco 2-Door will go to National Forest Foundation and Outward Bound. Those are supposed to be part of the new Bronco Wild Fund mission set up by Ford to get people to spend time in the outdoors.
As for the funds raised by auctioning the first 2021 Mustang Mach 1, those will go to JDRF, an organization dedicated to fighting type 1 diabetes through research and more. For those who pay attention to the Barrett-Jackson auctions it's no surprise to see charity vehicles like these auctioned. In fact, the auction house has raised over $127 million for charitable organizations so far, an amount which will only continue to climb.