This rebodied Corvette looks like everything and nothing at the same time. It's like something out of Grand Theft Auto.
---
Corvettes typically look like other Corvettes. There's a clear evolution from one body style into the next. Even the C8 looks just enough like a C7 to share in that family resemblance.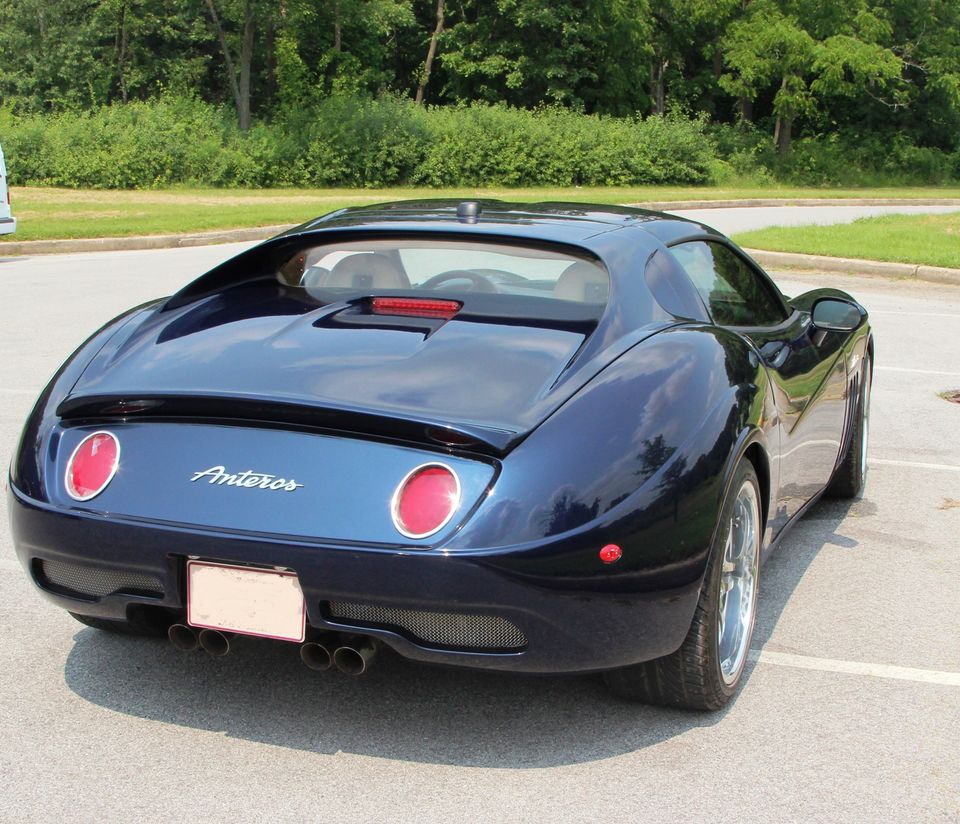 In this case, though, the Corvette seen here doesn't look anything like any other Corvette. That's because every body panel, save for the roof, has been replaced or re-sculpted.
Back in 2005, California custom shop No 2 Alike (N2A) removed the body panels from a then-new Corvette and transformed it into the Anteros. The result is a car that looks vaguely European.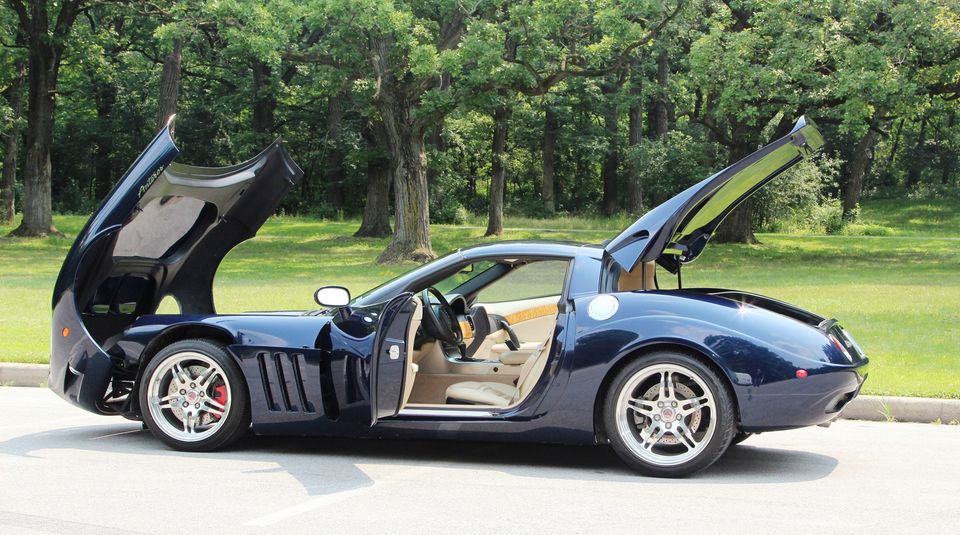 The varied mix of styling cues evoke Maserati, Ferrari,  and perhaps a bit of Jaguar. The end result looks like a car you could buy or steal in Grand Theft Auto 5 – a car that looks sort of like other cars, but not enough for any one manufacturer to unleash their legal team.
Originally, this custom creation sold for $150,000. Now, it can be yours for less than $58,000. We have to admit that it's not an unattractive car by any stretch. The dark blue color is stunning, especially paired with the light tan interior. It's a classy color combo.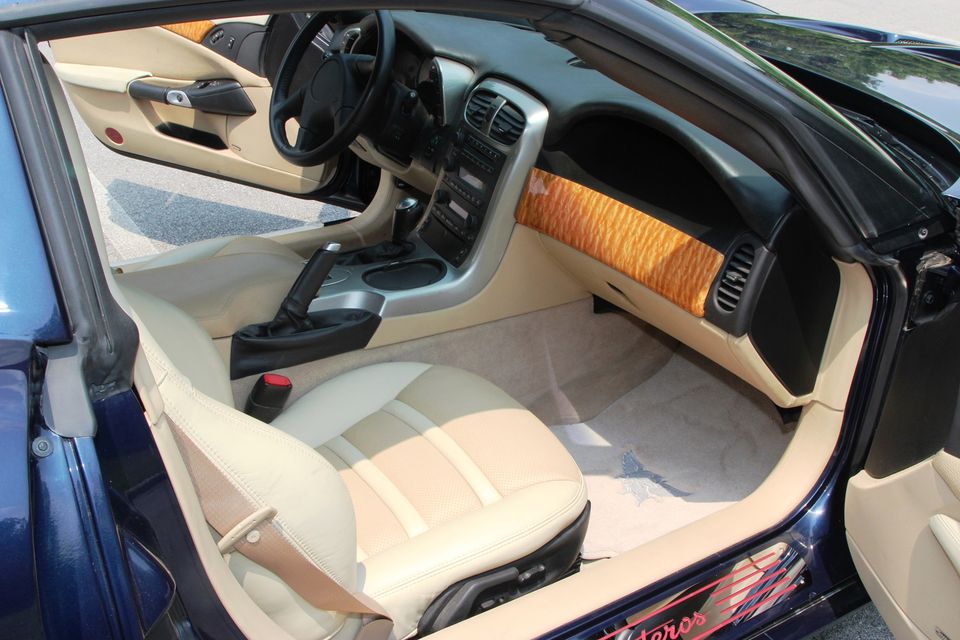 The problem, for us, is that underneath that one-of-a-kind bodywork, it's a base C6 underneath. There's nothing wrong with an LS3, of course, but we just expect a bit more for our money when we're buying $60,000 worth of sports car. That's especially true considering that the car has an automatic transmission and no real pedigree.
Still, it's an impressive piece of work, and we're sure that the next owner will be happy with it. If you're so inclined, you can find it on Facebook Marketplace near Chicago, Illinois.