Pony up front, party in the rear?
---
It seems like with everyone cooped up during the 15 days to slow the spread campaign, week 41, a lot of people are starting to crack. Perhaps this is what helps to explain the ever-increasingly weird car renderings done by artists. Some are cool, some are awful, and so are just really, really weird. We're not exactly sure how to feel about this mid-engine Ford Mustang Terminator done by chopping_pixels and shared to Instagram by 1320video.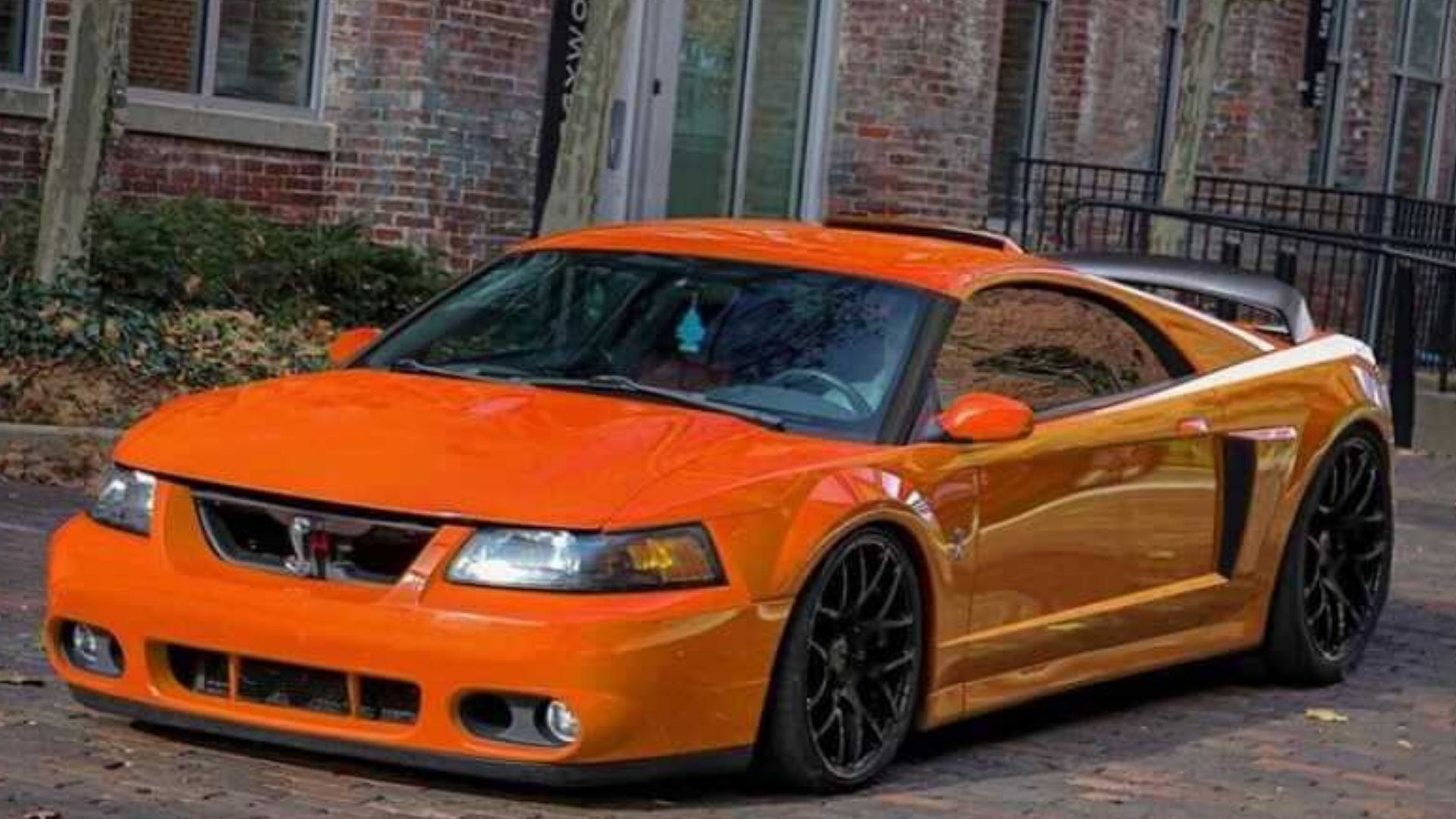 On the one hand, this is by far the most exotic-looking New Edge Mustang we've ever seen, and by a lot. Instead of plenty of real estate on a long hood, the fact the engine is behind the driver makes the hood stubby in comparison. Those side scoops get a lot bigger and we're going to take a wild guess that they're feeding air to the engine. Plus, there's a roof scoop, although it's more subtle and pushed toward the rear portion of the roof.
Unfortunately, we don't get a rearview of this Mustang rendering. We'd love to see how vented the artist would've made the engine cover, plus whether he would've made it body-color or transparent. We can see the mild lip spoiler used by SVT back in the day is gone, replaced by a more aggressive black wing. However, the front fascia has only been slightly altered.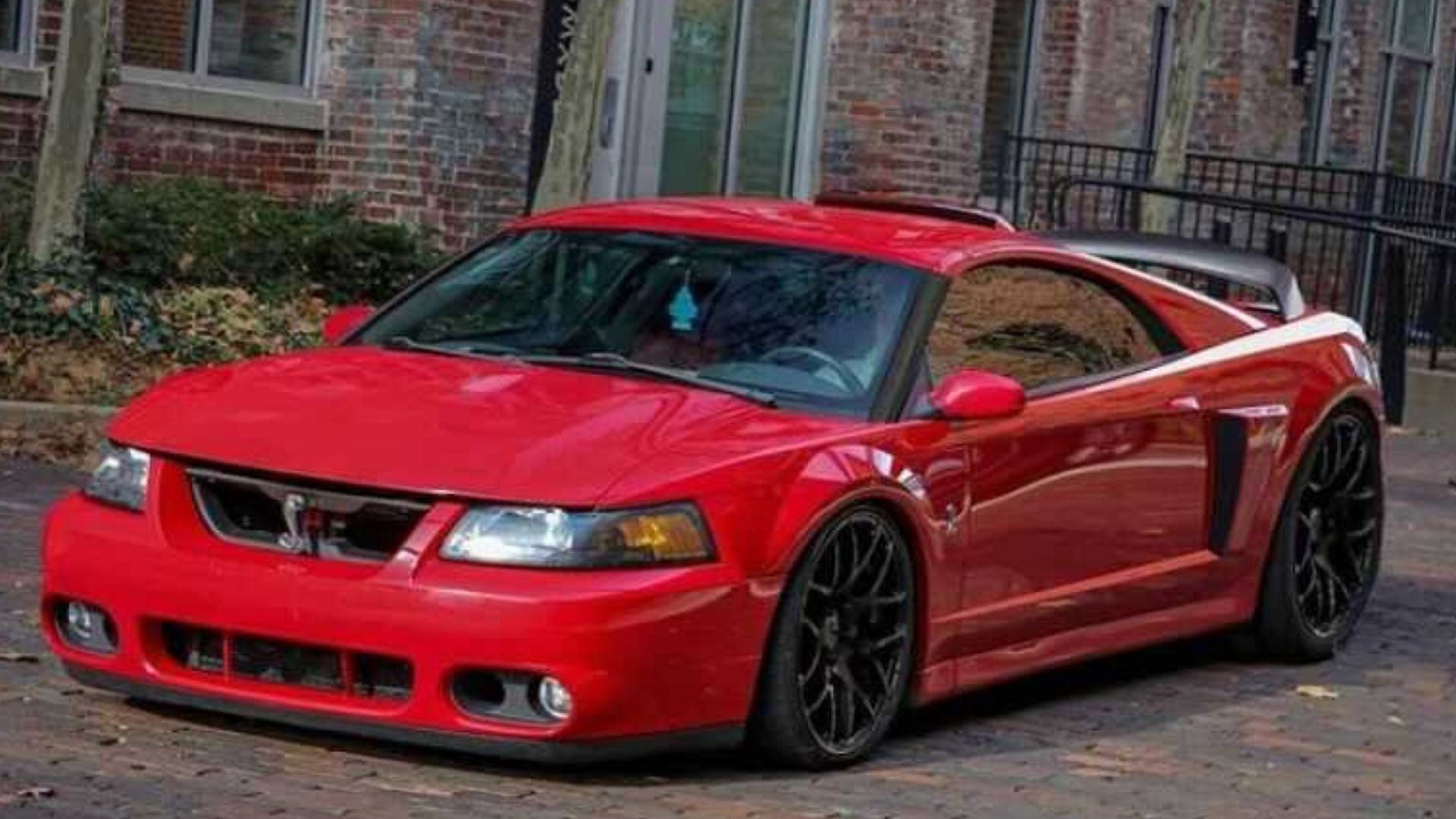 We seriously doubt Ford would seriously entertain a mid-engine Mustang. After all, that would be perceived as stepping on the toes of the Ford GT, even though anyone interested likely wouldn't even begin to qualify for the exotic supercar. Not only that, the backseat would be eliminated so all the dads can't cram their kids inside the muscle car to drive them to school while blaring old White Snake albums. Plus, is it really a muscle car without the engine in the front? We're just taking this as a complete fantasy since that's exactly what it is.
That air freshener hanging from the rearview mirror really tops off this rendering. What do you think?